Gravel is kind of loosen rock and a general term of natural gravel and crushed gravel.
You can get gravel by two methods: one is that excavating gravel from the sea or river bank and the other is that crushing waste stones like concrete waste, bricks, pavers, bricks, cinder blocks, demolition debris, etc., to get gravel.
Natural gravel
Pea gravel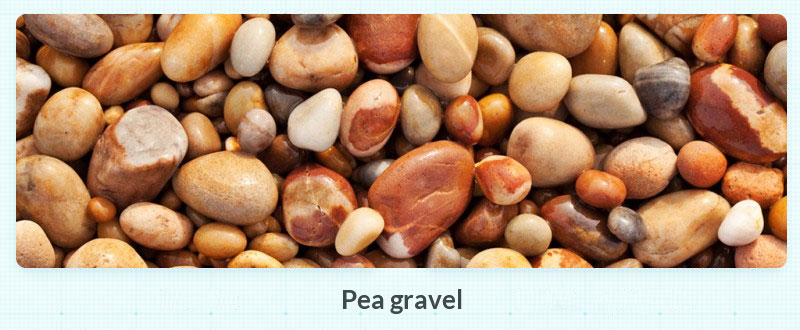 pea gravel is natural gravel
With round and small in shape, people call this kind of natural gravel pea gravel. The size of pea gravels is at 1/8" to 3/8" with brown or brown and white in color. It is often used on path, driveway and playgrounds.
River pebble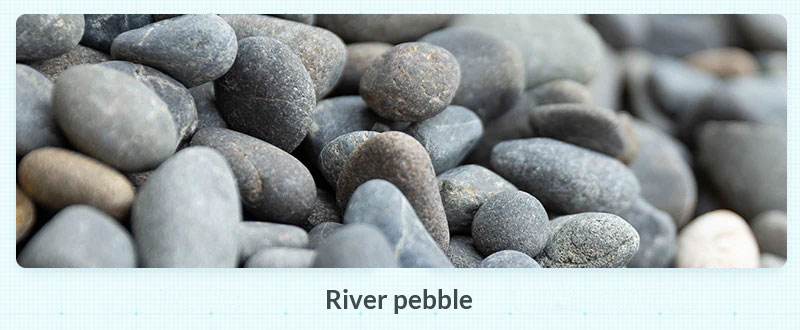 River pebble is round, colorful and with no angle, which makes it the best decoration for garden. Besides, the crushed river pebbles are often used as gravel and aggregate, and can mix with sand and cement.
Granite gravel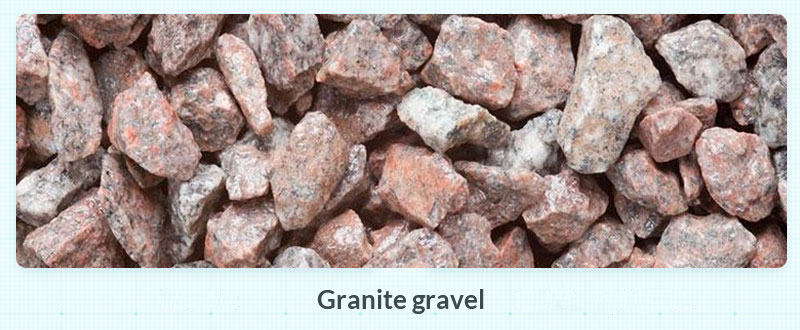 Granite gravel is small-sized stone formed by long-time weathering effect. Due to affordable price, it has become the people's favorite application in path and patio area in the countryside.
Crushed gravel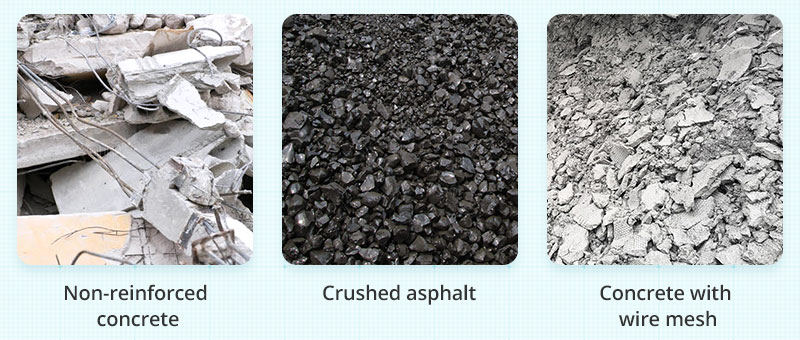 three types of crushed gravel
The resources of natural gravel are limited and hard to get, which leads to the natural gravel increasingly high price, so crushed gravel from recycling waste stones is necessary. But if you are crushed gravel supplier, you need the following crushing equipment to recycle construction waste.
Crushing and vibration machines are necessary
Crushing machinesYes! I'm interested
Fixed or mobile stone crushers
Fixed/mobile jaw rock crushers
Fixed/mobile impact crusher
Fixed/mobile cone crusher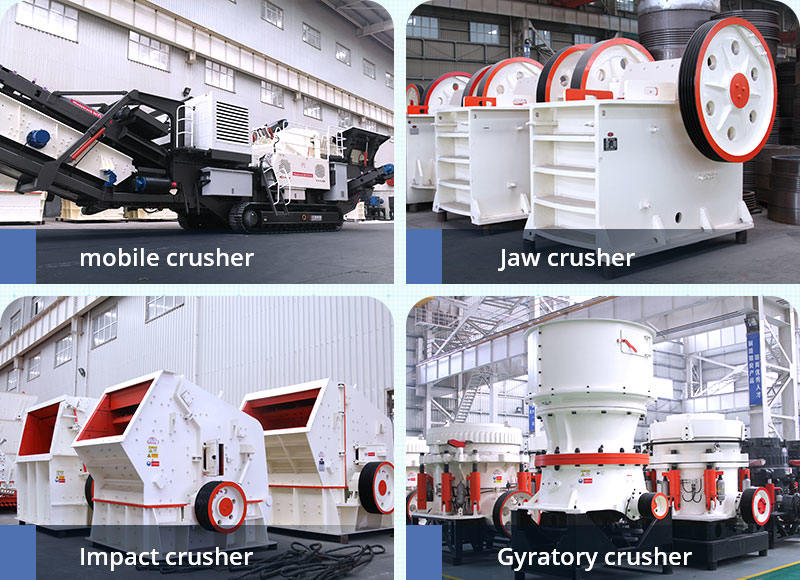 high-quality crushing equipment
Vibrating screen
(separating different particle-size)

Conveyor belt
(conveying material to the final pile)
Which waste rocks can be recycled?
Waste concrete when being crushed and screened can be substitution of natural sand and natural gravel. These crushed gravels are often applied to produce ready-mixed mortar, cement admixture and concrete for construction building or driveway paving.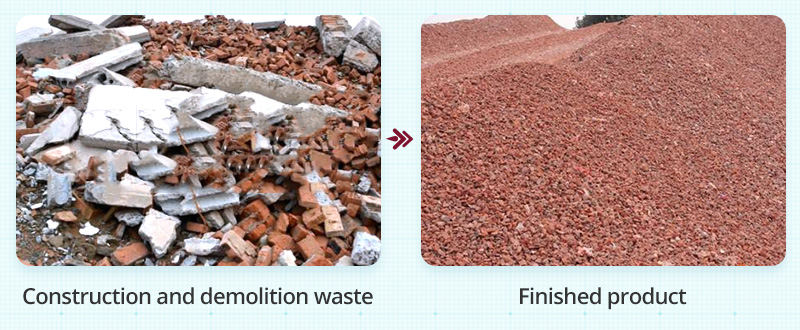 Building and demolition waste
In order to better process building and demolition waste, you need mobile or fixed jaw crusher to reduces those large-sized stones. According to the various demands, the material can be screened into different sizes for different uses like producing concrete, mixing with asphalt.
Foot company recycles the concrete scraps into 98% reusable concrete particles, which can almost achieve concrete recycling.
How to make recycled gravel step by step?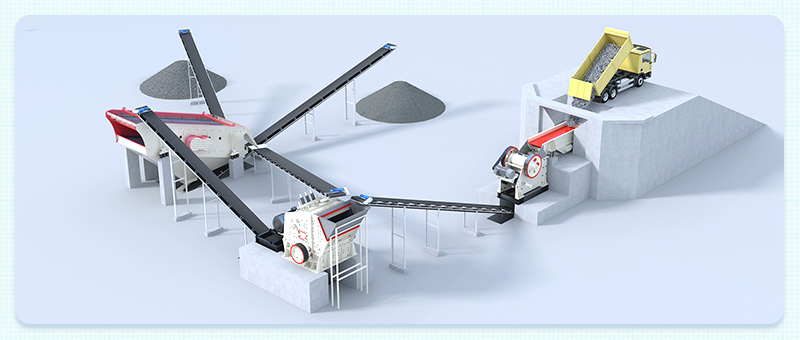 1

Previously segregated inert materials such as bricks, tiles, and concrete are loaded into the crusher

2

The hopper shakes, encouraging the inert materials to enter the jaws of the crusher

3

Magnets above the belt remove any scrap metal and re-bar after the material is crushed
Most common use of gravels
Concrete and asphalt making
Gravels mixes with sand, which can produce high-quality concrete. Gravel mixes with asphalt can produce asphalt concrete which is used to install a driveway. Besides, it is also can be used as road base, especially in rural areas and cold places.
Best sizes of different stone for driveway paving
| | | | |
| --- | --- | --- | --- |
| Raw material | Best size for driveway | Recommended Coverage | Price at the market(per ton) |
| Granite | #57 (1-2 inch in size) | 100 square feet at 2 inches deep | 50$ |
| River stone | #7(1/2 inch across) | 100 square feet at 2 inches deep | 81$ |
| Slate Chip | 5"-1" | 120 square feet at 2" deep | 80$ |
| Limestone | #8(3/4 and less crushed fractured stones with binder fines) | 100 square feet of an ground area at a 2" depth | 50$ |
Why more and more people choose crushed gravels?
Although natural gravels and crushed gravels are both applied to many industries, the limited natural gravel resources raise the price which is one of the reasons. There also exists other reasons:
Mature crushed gravel producing line
As the stone crushing technology develops fast, it generates many different types of equipment combination forms for different construction recycling demands. The smooth process including crushing and screening ensures the multi-grade and high-quality of final gravel material.
Large and infinite resources
Construction waste is never exhausted, and owns various kinds. Reusing these waste materials not only help cut down your cost, but totally is compatible with the concept of environment sustainable development.
Besides, not like these natural gravel with its uneven particle size, crushed gravels can ideally meet people's need with it beautiful and even particles.
Many difficulties in excavating natural gravel
In some places where natural gravel is exhausted on the surface, people need to mining them underground, which would cause the damage to the surrounding environments and more cost.