2019 Global Coal Resources Status
It is estimated that the world's proven coal deposits are 1.1 trillion tons. This means that at current productivity with 8.13 billion tons in 2019, coal left for us to use can last about 135 years.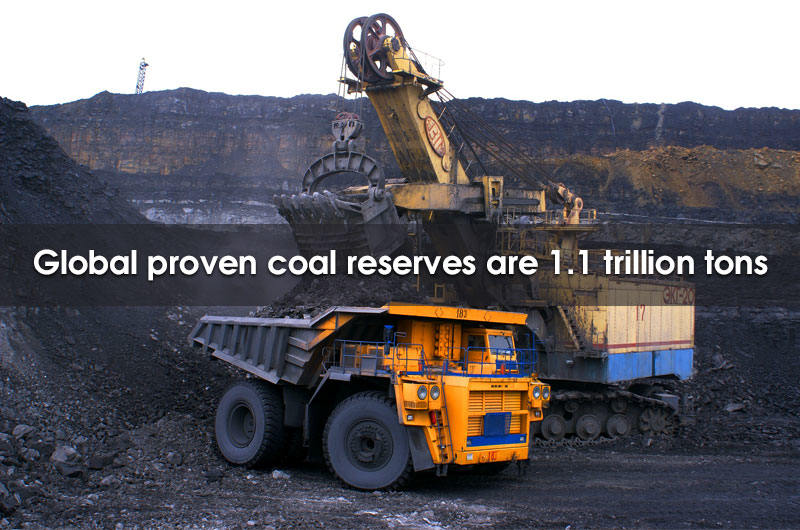 How long can we mine the coal resources?
Which countries use the most coal?
| | | | |
| --- | --- | --- | --- |
| Country | Reserves (in billion metric tons) | Production (in million metric tons) | Remaining years |
| China | 138.8 | 3,523.2 | 39 |
| India | 101.3 | 716.0 | 141 |
| Germany | 36.1 | 175.1 | 206 |
Can renewable energy resources replace coal resource?
The current alternative resources of coal resources in the world are mainly solar energy, hydropower and nuclear energy.
In most power markets in the world, coal is still the main energy source for power production. In 2018, according to BP World Energy Statistics Yearbook statistics, the proportion of renewable energy in power generation increased from 8.4% to 9.3% while coal accounting for 38% is still the most important energy source for power generation.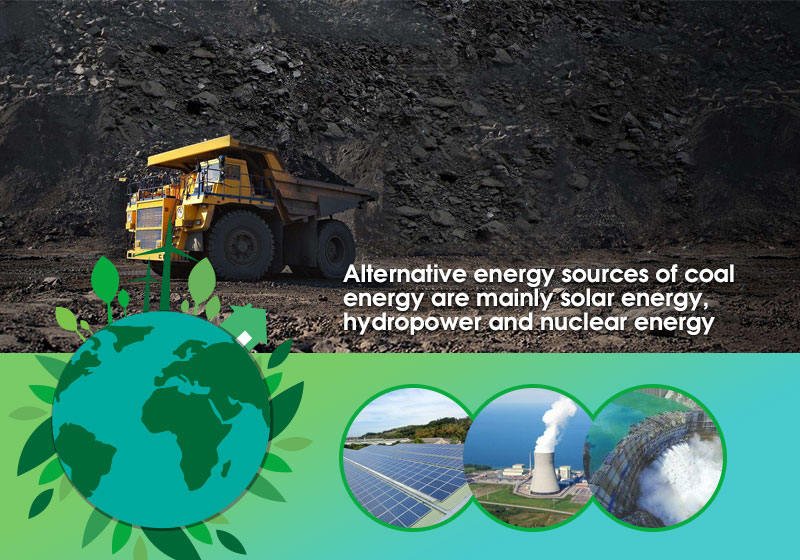 Alternative resources for coal mineials
That is to say, if there is a shortage of coal resources, industrial production areas such as steel, electricity, and chemical industry will be severely affected. Although new energy is developing rapidly, it cannot replace coal resources to generate electricity within 30 years.
Bauxite rocks reserve and production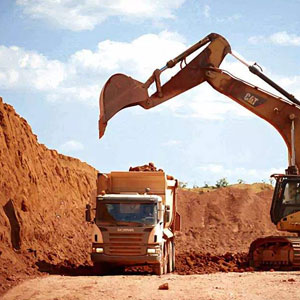 According to the US Geological Survey, there are nearly 30 billion tons of bauxite worldwide. Its global bauxite production in 2019 was 0.37 billion tons, an increase of 13.15% from 0.327 billion tons in 2018.
Which countries are about to run out of bauxite resources?
| | | | |
| --- | --- | --- | --- |
| Country | Reserves (in million metric tons) | Production ( in 1,000 metric tons) | Remaining years |
| Australia | 6,000 | 1000,000 | 6 |
| China | 1,000 | 75,000 | 13 |
| India | 660 | 26,000 | 25 |
| Saudi Arabia | 200 | 4100 | 49 |
| Indonesia | 1,200 | 16,000 | 75 |
What is the substitute for bauxite?
So far, except for nepheline, there is no other mineral that can replace bauxite. However, the reserves of nepheline in the world are only 320 million tons, and its annual output is about 23 million tons, which can only be used by humans for 14 years.
If the bauxite is exhausted, defense, aviation, automobiles, electrical appliances, and chemicals will lack precision-cast and fire-resistant parts.
What's the situation of the phosphate mine?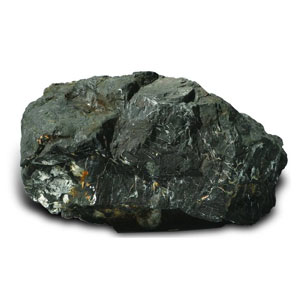 The phosphate rock report released by the US Geological Survey in 2015 shows that the global phosphate rock reserves are 67 billion tons with the production 270 million tons so that we can use for 248 years.
How long can large phosphate producing companies mine?
| | | | |
| --- | --- | --- | --- |
| Large phosphate producers | Reserves (in billion metric tons ) | production (in million metric tons) | Remaining years |
| China | 3.7 | 140 | 26 |
| America | 1.1 | 27 | 40 |
| Russia | 1.3 | 12.5 | 104 |
Can phosphate rock be replaced?
For now, people still cannot find alternative ore resources for phosphate ore. There are more than 120 kinds of phosphorus-containing minerals known in nature, but only a few types of phosphorus-containing minerals can be exploited according to their quality and quantity.
Phosphate rock is a non-renewable resource, and phosphate rock resources lack corresponding substitute varieties.
If we exhaust the phosphate rock resources, industries such as medicine, food, fertilizer and agriculture will be seriously affected.
Copper ore reserves and production
Global copper reserves are estimated at 830 million tons (US Geological Survey [USGS], 2019), and the annual copper demand is 28 million tons, available for human use for 30 years.
| | | | |
| --- | --- | --- | --- |
| Country | Reserves (in million metric tons) | Production(in million metric tons) | Remaining years |
| China | 26 | 1.6 | 16 |
| Chile | 170 | 5.6 | 30 |
| Peru | 83 | 2.4 | 35 |
Can copper be replaced in the future?
"There is currently no good way to replace copper ore", Mary Polton, co-director of the Lowell Institute of Mineral Resources at the University of Arizona, said. He also pointed out that the tricky part about copper extraction is finding metals concentrated in areas close to the surface.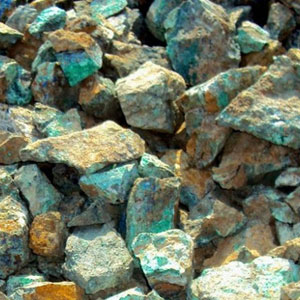 First, it may be difficult to find large deposits, because copper resources are very scarce, and there is currently no corresponding technology to replace copper resources.
Because copper has good conductivity and is corrosion-resistant, it is often used in electrical equipment. If the copper resources are exhausted, the electronics industry will be hit hard.
How much global zinc mine resources are left?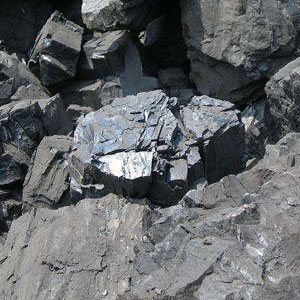 As of January 2018, global zinc reserves were 233.7 million tons. In 2019, global zinc mine production reached nearly 12.9 million tons, an increase of about 100,000 tons from the previous year.
Which countries'remaining years of zinc ore less than 50 years?
| | | | |
| --- | --- | --- | --- |
| Country | Reserves (in million metric tons) | Production(in million metric tons) | Remaining years |
| China | 44 | 4.33 | 10 |
| Mexico | 22 | 0.69 | 31 |
| Australia | 68 | 1.30 | 52 |
Can zinc ore be replaced?
Wood Mackenzie analyst Andrew Thomas said: "Zinc mine shortages and stock depletion are unchangeable facts. We are doing our best to find alternatives to zinc mines, but few can be found.
Therefore, zinc ore is an irreplaceable resource. Many countries with large reserves are facing a crisis of resource exhaustion. Many electronic equipment, chemical catalysts, and pharmaceutical industries will be greatly affected.
Problems caused by minerals mining
Climate change
There are many greenhouse gases like methane and carbon dioxide produced by minerals mining and fuel burning into the air. From the statistics, more than 60% of global greenhouse gas emissions come from the energy sector.
Habitat destruction
Mining activities, especially those that use open-pit mining technology, as well as oil and gas development projects, often occupy large areas of land, resulting in serious destruction of animal and plant habitat.
In China, coal mining has caused about 3.2 million hectares (7.9 million acres) of land degradation, and only about 10% of the land has been restored.
Excessive water usage
Industrial mining need large amounts of water, and the trend will increase only in the next few decades. In the United States, parts of the country are facing historic droughts, and it is estimated that 4 million gallons of water are extracted every day for mining.
Experts' warning to us: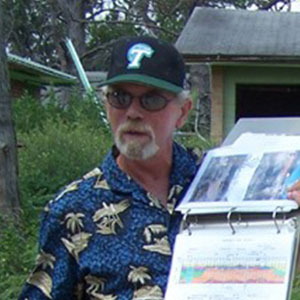 1. Because the process of forming ore is carried out on the geological time scale, the most economical mineral resources are basically non-renewable, so no new deposits cannot be produced on the human time scale.
2. Some mineral resources will soon be used up, for example, global lead, zinc and gold resources may be used up in 30 years.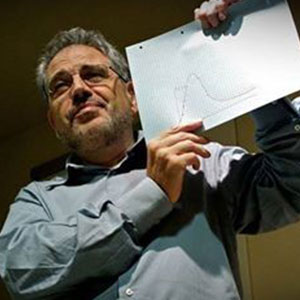 As high-grade resources are processed and dispersed in the ecosystem, they must be replaced with low-grade resources. As a result, regardless of changes in market prices, mining costs are increasing due to the increasing demand for energy and materials in the mining process.
"This is the essence of the concept of 'depletion', which does not mean 'running out' of something, but involves diminishing economic returns."
A large amount of data shows that many mineral resources will face exhaustion after being overexploited, and it is difficult to find alternative resources. That is a common problem facing humanity.
In terms of the exploitation and use of resources, China's extensive mining practices have caused many resources to face a crisis of depletion, with remaining year less than only 20 years, such as zinc mines, phosphate mines, copper mines, and bauxite mines.
Therefore, reasonable and appropriate mining is very necessary. In addition, we should also vigorously develop technologies to replace these non-renewable mineral resources to alleviate the pressure of depleting resources.
References
1. https://www.mining-technology.com/features/feature-the-worlds-biggest-coal-reserves-by-country/
2. https://en.wikipedia.org/wiki/List_of_countries_by_coal_production
3. https://www.statista.com/statistics/264626/copper-production-by-country/
4. https://www.statista.com/statistics/273637/copper-reserves-by-country/
5. https://www.statista.com/statistics/264882/world-mine-production-of-zinc/
6. https://link.springer.com/article/10.1007/s41247-016-0004-x