Home >
Ball Press Machine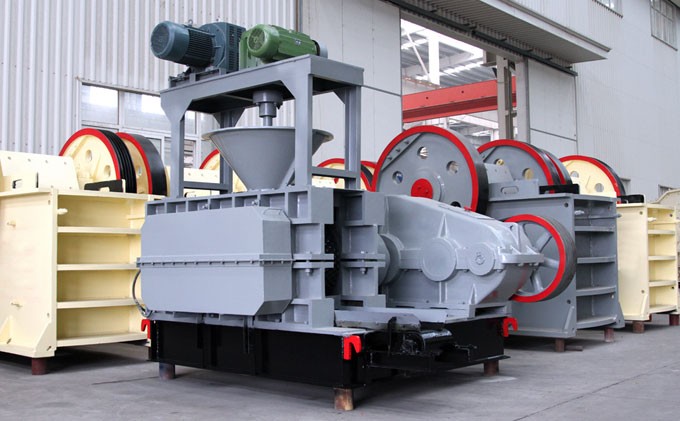 Ball Press Machine

Theoretical yield: 2-28 (t/h)

Final Shape: oval, pillow, bread shape, or other shape can be customized
Applied materials : coal power, iron powder, urea powder, coking coal, aluminum powder, iron slag, oxide scale, carbon powder, slag, gypsum, tailings, sludge, kaolin, clay, activated carbon, etc.

Handling Materials of Ball Press Machine:
The high-pressure ball machine can press all kinds of materials such as gypsum, coal powder, ores powder, oxide skin, slag, iron fine powder, and aluminum ash, etc.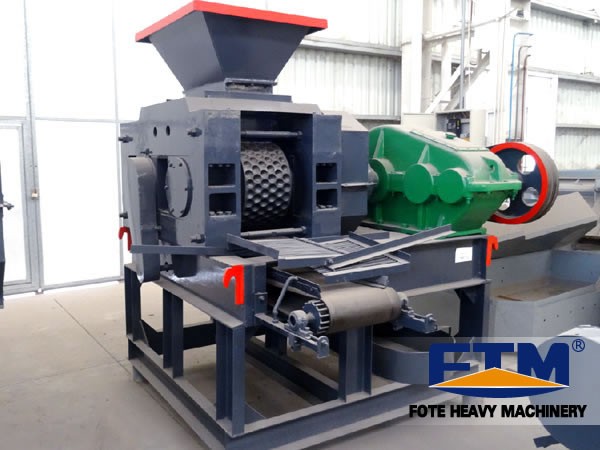 Application Fields of Ball Press Machine:
The high-pressure ball machine production line is widely applied to metallurgy, chemical, coal, and refractory matter industries because it can press most powder materials through constraint pressure boost and pre-press spirally with precise processing, making ball bases with bigger density.
The high-pressure ball press machine is installed with a self-protection device. The hydraulic pressure protecting device uses its pump to press the high-pressure oil into the cylinder and makes the piston move in an axial displacement way. The front connecting end of the piston rod supports the shaft block to meet production requirement.

When too many materials or metal blocks enter the space between the two compression rollers, the piston rod of the hydraulic cylinder gets so pressed that the pump will stop working and the energy accumulator will make buffer action face pressure changing. Then the flood valve starts the oil return and the piston rod replacement will widen the space between the rollers, thus forcing hard materials to pass the rollers. Finally, the whole system pressure returns to normal, so that the rollers won't be damaged. The dry powder ball pressing machine can be made flexible by adjusting its pressure according to different ball pressing densities.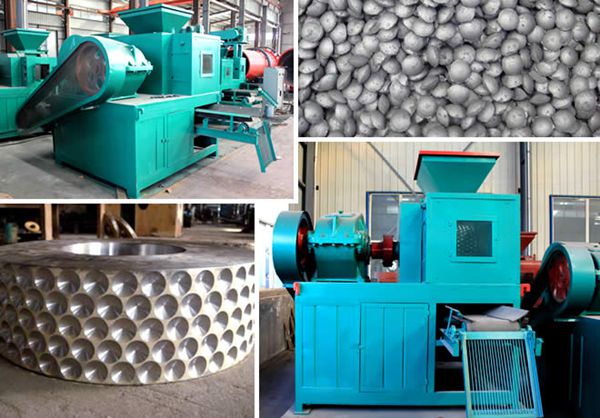 The high-pressure ball press machine runs relying on the cooperation of driving and driven shaft supported by the exposed gear. It is driven by the electromagnetic speed regulating motor; after being driven by the belt wheel and cylindrical gear reducer, the power is transferred to the pin coupling shaft. Hydraulic pressure device is installed on the back of the driven shaft block, driven by the electromagnetic speed regulating motor, and after the belt wheel and worm reducer running, the spiral feed device presses materials into the main feed port. When the spiral feeder has the same pressing quantity with the inventory of the main body of the press machine, the feeding pressure will stay constant, thus stabilizing the balling quality.
Parameter
Model
Roll diamter
(mm)
Roll width
(mm)
Total pressure
(t)
GY520-150
520
196
150
GY650-220
650
200
220
GY750-300
750
280
300
GY1000-350
1000
440
350
GY1000-450
1000
504
450
GY1000-500
1000
504
500
GYS1000-500
1000
600
500
GY1000-540
1000
900
540
GY1200-800
1200
900
800
GY1400-1000
1400
1000
1000