The Advantages and Applications of Mobile Plant
Mobile plant is the latest crusher developed by our company, with the world's advanced technology. The device has high performance, high reliability, attractive appearance, etc., so it is widely used in road and bridge construction, urban construction, metallurgy, energy and other sectors for crushing, screening, and other operations.
The Performance Characteristics of Mobile Plant
Mobile plants work under the hydrostatic principle, with small vibration, so it's more conducive to install.
High crushing efficiency and stable running of the material layer of cone crusher also largely saves time.
Flexible device configuration. The crawler-type mobile cone crusher can work independently and also cooperate with other crushers.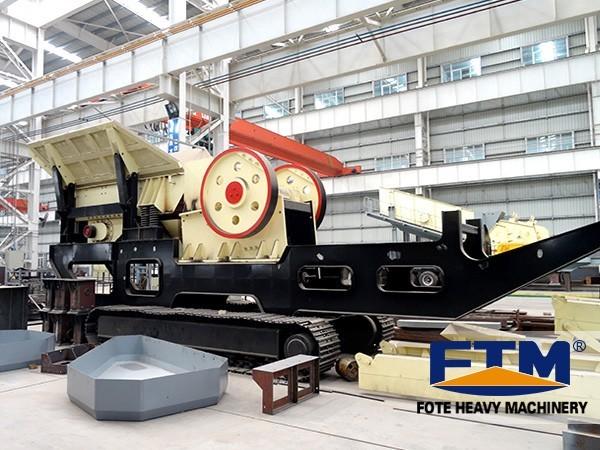 Mobile jaw crusher
Why Choose Us
Integrated installation, strong overall coordination, reasonable and compact layout saves time and space for on-site construction and increases flexibility, eliminating a large number of site infrastructure, greatly reducing the investment costs.
It has a high vehicle chassis, and the body width is less than the semitrailer, which means turning radius is small. It is easy to drive at rugged harsh road environment, and more conducive to enter the construction area.
It has many functions that it can not only works as fine crusher but also can produce artificial sand and gravel materials with small or medium granularity, reducing the transportation costs of materials.
In addition, the mobile crusher also can directly move the crushed materials into the wagon bucket, to facilitate timely transportation.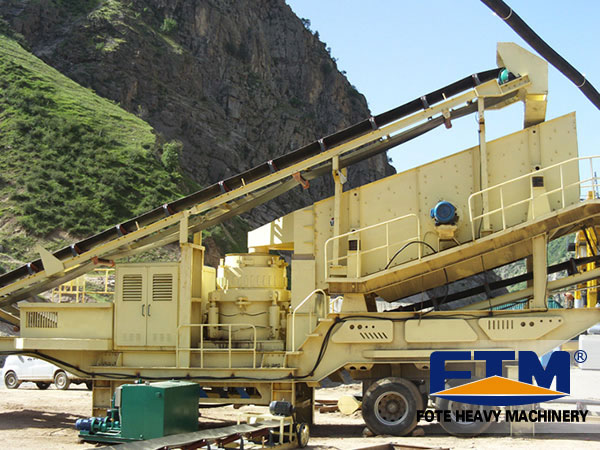 Mobile cone crusher
Materials can be directly fed into cone crusher to get the desired particle size, then the finished sand and gravel with different specifications can be classified by circular vibrating screen, and then stacked or transported by the conveyor.
As the crawler-type mobile cone crusher is the new type of cone crusher, it can be achieved one step crushing and processing, greatly improving its work efficiency.
Parameter