The Description and Characteristics of Electrostatic Separator:
Electrostatic separator has the following characteristics: low-energy, low noise and high capacity, and it is a dry-type environmental-friendly separating machine. According to different materials, it can select different specifications.
Our company produce 1roller, 2 rollers,3 rollers and 6 rollers even multi-rollers dry and drum electrostatic separators. Referring to different selected materials, purity and capacity, you can choose different models.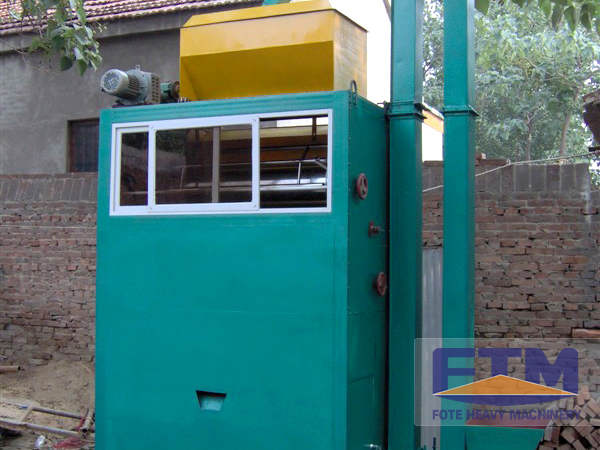 Electrostatic separator can be used in the below materials together with other equipment:
Metal separation from plastic. For example, aluminum-plastic plate, aluminum ceiling and aluminum medicine plate, aluminum sawdust, PVC shavings containing aluminum materials.aluminum shavings, circuit board, aluminum wires.
Metal powder carbon separation. For example mixtures of aluminum foil and carbon, a mixture of aluminum and carbon.
Plastic compound separation. Plastic electrostatic separator can separate ABS/PS, PMM/PC, PET/PVC, PP/PE, PA/AB, etc. plastic compounds.
Mineral separation. For example, scheelite and cassiterite separation; tantalum-niobium ores, ilmenite,rutile separation; monazite separation; nonmetallic mineral separation such as quartz and feldspar separation; graphite, diamond apatite and asbestos separation.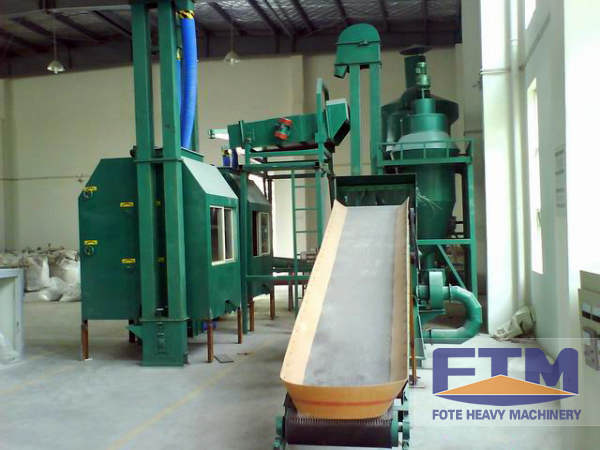 Parameter
| | | | | | | | | | |
| --- | --- | --- | --- | --- | --- | --- | --- | --- | --- |
| Model | Effective Section | Processing Air Quantity(m3/h) | Max. Working Temperature(℃) | Bearable Pressure(Pa) | Air Speed in the Electric Field(m/s) | Designed Efficiency | Dust Content in Feeding Mouth(g/Nm³) | Dust Content in Discharging Mouth(g/Nm³) | Resistance Loss(Pa) |
| 15-III | 15 | 37000 | 400 | 6000 | 0.7-0.9 | ≥99.9 | <500 | <50mg | <200 |
| 20-III | 20 | 51000 | 400 | 6000 | 0.7-0.9 | ≥99.9 | <500 | <50mg | <200 |
| 30-III | 30 | 756000 | 400 | 6000 | 0.7-0.9 | ≥99.9 | <500 | <50mg | <200 |
| 40-III | 40 | 100000 | 400 | 6000 | 0.7-0.9 | ≥99.9 | <500 | <50mg | <200 |
| 50-III | 50 | 126000 | 400 | 6000 | 0.7-0.9 | ≥99.9 | <500 | <50mg | <200 |
| 60-III | 60 | 152000 | 400 | 6000 | 0.7-0.9 | ≥99.9 | <500 | <50mg | <200 |
| 70-III | 4 | 177000 | 400 | 6000 | 0.7-0.9 | ≥99.9 | <500 | <50mg | <200 |
| 80-III | 08 | 210000 | 400 | 6000 | 0.7-0.9 | ≥99.9 | <500 | <50mg | <200 |
| 90-III | 09 | 230000 | 400 | 6000 | 0.7-0.9 | ≥99.9 | <500 | <50mg | <200 |
| 100-III | 100 | 252000 | 400 | 6000 | 0.7-0.9 | ≥99.9 | <500 | <50mg | <200 |
| 110-III | 110 | 280000 | 400 | 6000 | 0.7-0.9 | ≥99.9 | <500 | <50mg | <200 |
| 120-III | 120 | 300000 | 400 | 6000 | 0.7-0.9 | ≥99.9 | <500 | <50mg | <200 |
| 140-III | 140 | 353000 | 400 | 6000 | 0.7-0.9 | ≥99.9 | <500 | <50mg | <200 |
| 150-III | 150 | 378000 | 400 | 6000 | 0.7-0.9 | ≥99.9 | <500 | <50mg | <200 |
| | | | |
| --- | --- | --- | --- |
| Model | Effective Section | Processing Air Quantity(m3/h) | Max. Working Temperature(℃) |
| 15-III | 15 | 37000 | 400 |
| 20-III | 20 | 51000 | 400 |
| 30-III | 30 | 756000 | 400 |
| 40-III | 40 | 100000 | 400 |
| 50-III | 50 | 126000 | 400 |
| 60-III | 60 | 152000 | 400 |
| 70-III | 4 | 177000 | 400 |
| 80-III | 08 | 210000 | 400 |
| 90-III | 09 | 230000 | 400 |
| 100-III | 100 | 252000 | 400 |
| 110-III | 110 | 280000 | 400 |
| 120-III | 120 | 300000 | 400 |
| 140-III | 140 | 353000 | 400 |
| 150-III | 150 | 378000 | 400 |