The Application and Function of Sawdust Pellet Machine:
This machine is the process of making waste materials into solid fuel or animal feed which is used for burning purposes or feeding animals and this machine can be widely used in animal husbandry and aquaculture, and medium farms, feed mills, and brewing, sugar, paper making, medicine, cigarette factory in sectors such as organic waste to granulation.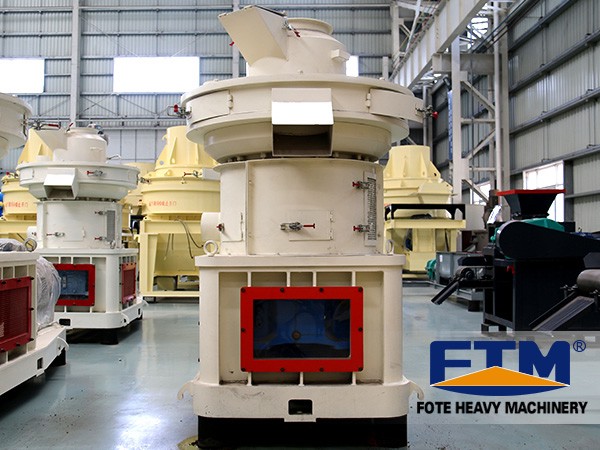 The Advantages and Benefits of Sawdust Pellet Machine:
1. This machine doesn't take much space, which not only gives more space for rollers, but also reduces friction and prolongs service life.
2. This machine adopts imperative feeder when making wood pellets, which can send the materials to the pelleting chamber smoothly by depending on the weight of the materials.
3. This machine is easy to operate and move, simple to operate and suitable for home-use and small-scale industrial use.

The Performance Characteristic of Sawdust Pellet Machine:
1. Double-layer dies, up and down dual-use, high capacity, saving energy.
2. Independent lubrication, high pressure filtration, clean and unblocked.
3. Vertical die, feeding vertically, no arching of raw materials, easy for heating dissipation.
4. Independent and frequency changeable cutting device, ensure formation rate of pellets.
Parameter
| | | | |
| --- | --- | --- | --- |
| Model | Power(Kw) | Pellet Specification(mm) | Capacity(t/h) |
| FKL55 | 75 | φ4-φ12 | 0.8-1.5 |
| FKL56 | 90 | φ4-φ12 | 1.2-1.8 |
| FKL58 | 160 | φ4-φ12 | 1.8-2.1 |
| FKL68 | 160 | φ4-φ12 | 2-2.5 |
| FKL85 | 220 | φ4-φ12 | 2.5-3.5 |
| FKL88 | 315 | φ4-φ12 | 3.5-4.5 |
| FKL105 | 360-450 | φ4-φ30 | 5-8 |
| FKL125 | 550-660 | φ4-φ30 | 8-12 |