The Handling Materials of Shell Pellet Mill:
This machine can be widely used for wood chips, sawdust, stalk, straw, rice husk, peanut shells, paper, rubber and so on. The density of pellets made by our pellet mill is around 1.0-1.4.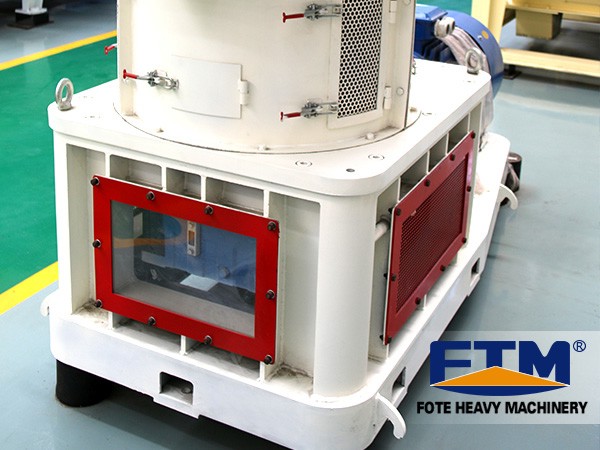 The Main Features of Shell Pellet Mill:
1. Main transmission adopts gear drive with high precision.
2. Machine with safety equipment, such as security magnets with strong magnetic, overload protection and so on, secure and reliable.
3. Feeding system adopts electromagnetic speed control, convenient to adjust, fully adapt to the different material capacity requirements.

The Main Characteristics of the Finished Pellets
The finished pellets have smooth surface, suitable hardness, dry in and dry out, easy store and have small space, and the diameter of the pellets can be adjusted by changing the mold of the machine. If you want to produce 3mm pellets of diameter, you can make it by changing the molder of 3mm diameter.

Parameter
| | | | |
| --- | --- | --- | --- |
| Model | Power(Kw) | Pellet Specification(mm) | Capacity(t/h) |
| FKL55 | 75 | φ4-φ12 | 0.8-1.5 |
| FKL56 | 90 | φ4-φ12 | 1.2-1.8 |
| FKL58 | 160 | φ4-φ12 | 1.8-2.1 |
| FKL68 | 160 | φ4-φ12 | 2-2.5 |
| FKL85 | 220 | φ4-φ12 | 2.5-3.5 |
| FKL88 | 315 | φ4-φ12 | 3.5-4.5 |
| FKL105 | 360-450 | φ4-φ30 | 5-8 |
| FKL125 | 550-660 | φ4-φ30 | 8-12 |