Home >
Stone Production Line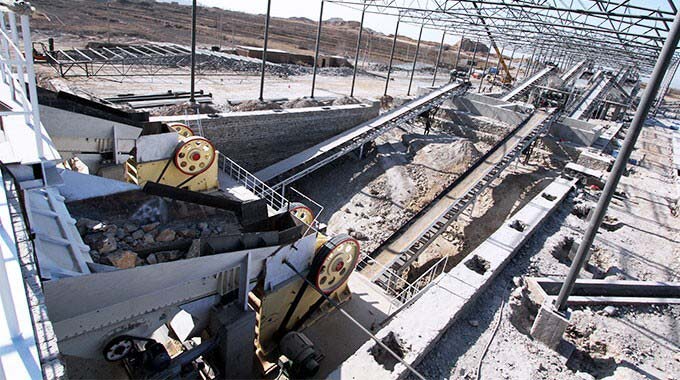 Stone Production Line

Processing capacity: 50-800 t/h

Related Products: jaw crusher, vibrating feeder, impact crusher, vibrating screen.
Applied fields : bridges, high-ways, road, building construction, the chemical, metallurgy, coal mining and so on.
Email ( contact@sinoftm.com ), we will reply to you within 24 hours.
Get a quote
The Major Equipment of Stone Production Line:
Stone crushing equipment consists of jaw crusher, impact crusher, cone crusher, fine crusher, roll crusher, hammer crusher, mobile crushing station, etc.
The Flowchart and Process of Stone Production Line :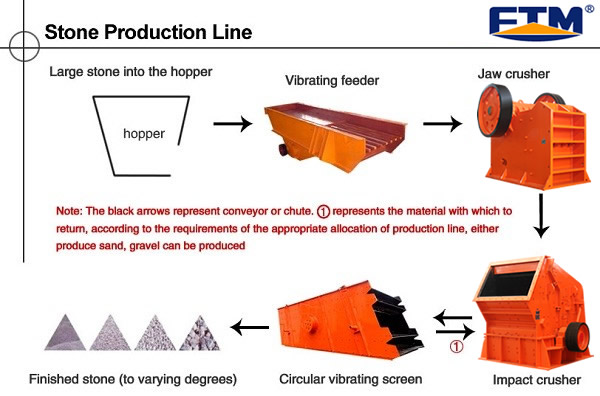 The Performance Characteristics of Stone Production Line:
1. Strong adaptability
2. Easy to operate.
3. Convenient to maintain.
Service Commitment of Our Stone Production Line:
We are among the eminent manufacturers and suppliers of Stone Crushing Plant that is widely applauded for its rugged construction, longer functional life, and efficient performance. The proffered plants are manufactured in accordance with the set industry guidelines. We promise to offer you the best quality products.