Bauxite dust is produced in bauxite mining, resulting in air, water, and soil pollutions. The immersion of bauxite in water leads to a decrease in soil fertility and affects the sources of agricultural products and aquatic organisms.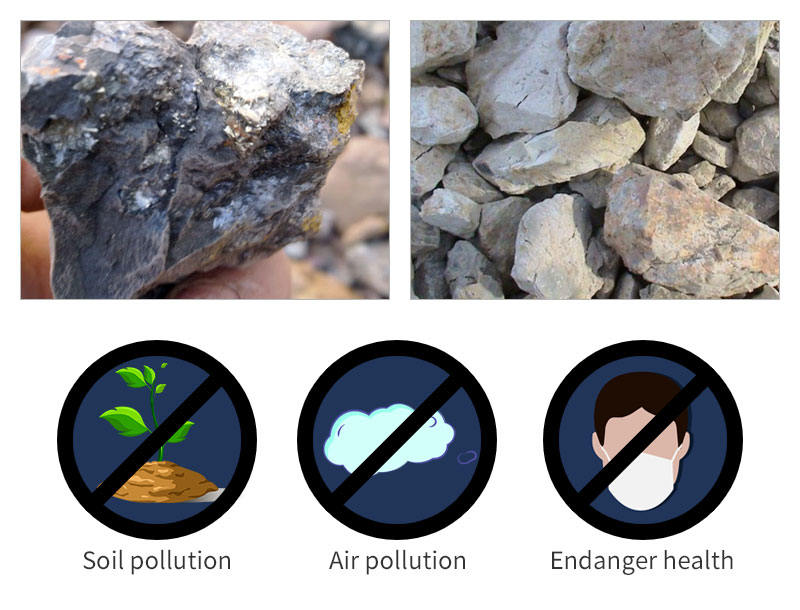 Different kinds of pollution problems caused by bauxite mining
The main components of the residue in the aluminum process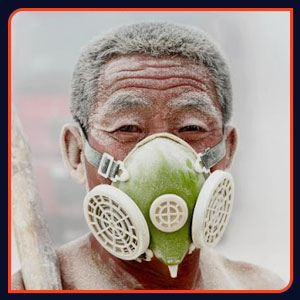 We can get aluminum from bauxite beneficiation process, and the elements of residues in the process are iron oxide (10 – 30%), titanium dioxide (2 – 15%), silicon oxide (5 – 20%), and insoluble oxidation aluminum (0-20%).
These elements are difficult to completely eradicate from the residue, so it has caused a series of ecological problems.
How does aluminum affect human health?
It enters the body through the respiratory tract
Workers or those who breathe large amounts of aluminum powder may develop lung disease, such as coughing or chest problems. So, breathing masks and better dust-controlling skills are must-have to the miners.
Excessive oral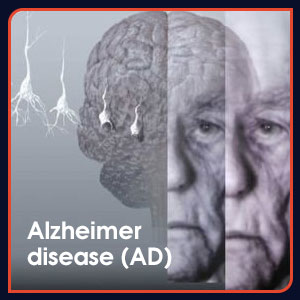 Oral aluminum is generally harmless. Some studies have shown that people who take too much-containing aluminum a long time may develop Alzheimer's disease, but there is no much supportive evidence.
However, people also find large amounts of aluminum stored in patients with kidney disease.
The World Health Organization has made a health guide to the maximum intake of aluminum. Each adult takes material with aluminum should less than 2mg per kilogram of body weight in one week. That means that if a 60-kg adult eats 120 mg of aluminum per week, it will never cause accumulation and impact health.
Pollution to food
It has been proved that inappropriate bauxite mining results in lead, cadmium, arsenic accumulation in vegetables.
How does aluminum affect children?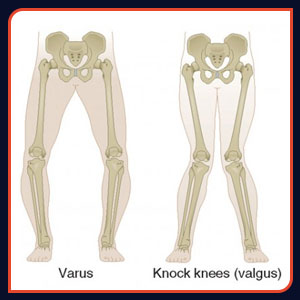 For children who got kidney disease, brain and bone diseases caused by high aluminum content is found in their body. In these cases, bone damage is caused by aluminum in the stomach, which prevents the absorption of phosphates- necessary compounds for healthy bones.
The harm of excessive aluminum element to the growth and development of children is mainly reflected in three aspects:
A large amount of calcium in the body is lost, resulting in osteoporosis and "false closure" of the epiphysis (similar to pseudomyopia, which can be treated), and shortness in height.
It would damage the brain nerves, resulting in a decline in memory and intelligence.
It also inhibit the activity of pepsin, hinder the body's digestion and absorption function, affect people's appetite and indigestion.
Impact of bauxite mining on the environment
Bauxite mining can pollute the air, water and soil, thus directly affecting the environment.
Air pollution
The substances produced during the bauxite mining process include dust, sulfur dioxide (SO2), and nitrogen oxides (NOx). The mining and beneficiation of bauxite do not involve the use of chemical reagents and produces no odors.
Therefore, the main impact on air quality is generally particles. Dust reduces visibility, becoming a safety hazard, and covering leaves of crops and other vegetation.
Recommended dust management strategies:
1

Consider the source of dust, wind direction, the location of human community, the layout of roads, inventory and mine-occupied buildings and camps.

2

Water unopened roads and work areas.

3

Reduce the speed, check the load limit and force overwrite loading.

4

Use dust removal measures to spray deposits of ore.

5

When loading, transferring and disposing of bauxite, reduce the descending height and shield the headwind.

6

Consider using sprinkler systems for dust removal measures; and at the transfer point, cover the transportation equipment and install a water spray system.
Noise pollution
Concerning noise emissions, the main sources related to bauxite mining may include: engines of heavy equipment ( bulldozers, excavators, loaders, transport trucks); crushers and beneficiation equipment; conveyors; railways; bauxite loading, unloading and storage of power generation; bulldozers; and drilling and blasting.
Suggested strategies to reduce the impact of noise include:
Replace the traditional tone alarm with broadband reversing alarm and install alarm system on the vehicle.
Avoid night work in noise sensitive areas.
When possible, use mechanical separation to minimize or reduce the use of blasting.
In areas around the mine where blasting cannot be avoided, use a specific blasting plan and predict noise levels.
Pollution of fresh water
If high-aluminum concentration of heavy metals in sediments are deposited in the water, it will further dissolve and deposit into fish and benthic creatures. That make the numbers of invertebrates 10-1000 times higher than in normal water.
Suggested measures to soften the impact on water quality
Ensure that discharge to surface water does not increase the pollution concentration of the water area. So, it should obey the environmental standard.
Install and maintain efficient grease collection devices in fueling facilities, workshops and fuel storage warehouses.
Ensure that the hydrocarbon leakage package is available.
Soil pollution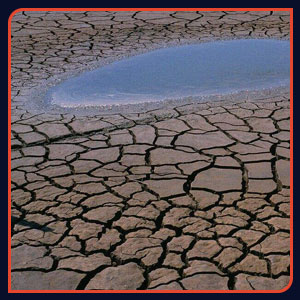 Soil contamination of heavy metals shortens microbial activities and lowers its fertility.
low levels of carbon, nitrogen, phosphorus, potassium, calcium, and magnesium in post-mining soil are too adequate to cause soil depth less than 15mm and habitat destruction and soil erosion.
Soil management
Before mining and soil type classification, soil suitability should be evaluated and classified according to erodibility and stability for reclamation.
Make soil management plan, which involves specific site processes:
Describe and map soil suitability
On-site measurement stored soil stock
Carry out soil stripping, storage and resettlement activities
Ensure suitable soil can be properly recycled and managed
Soures from:
https://www.azom.com/article.aspx?ArticleID=1529