Aluminum is an important metal for industries. Its output and consumption are second only to steel, making aluminum the second-largest metal used by humans. However, aluminum never occurs in the metallic form in nature, it exists in various aluminum-containing rocks.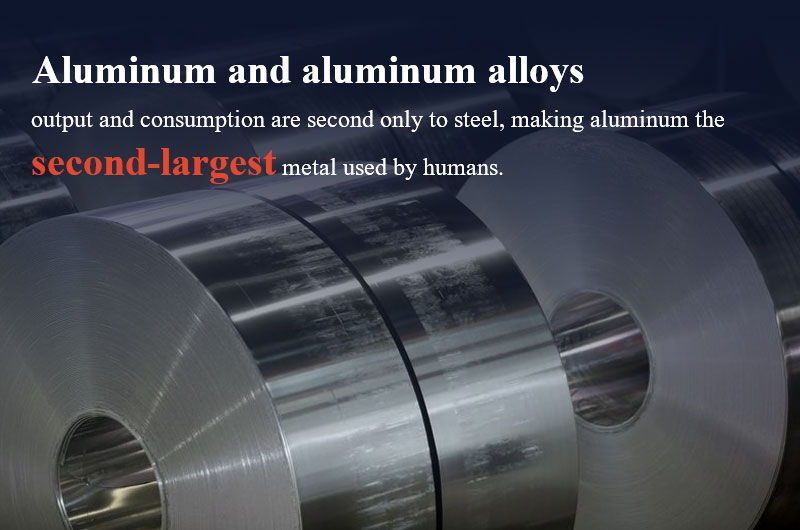 Bauxite ore, the primary aluminum ore, consists mostly of the aluminium minerals gibbsite (Al(OH)3), boehmite (γ-AlO(OH)) and diaspore (α-AlO(OH)), and is usually mixed with the two iron oxides goethite and hematite, the aluminium clay mineral kaolinite and small amounts of anatase (TiO2) and/or ilmenite (FeTiO3).
The first step in the extraction of alumina from bauxite ore is bauxite beneficiation.
What is the purpose of bauxite beneficiation?
The main component of bauxite is Al2O3, containing a small amount of Fe2O3, SiO2, and other impurities. The main objective of bauxite beneficiation is to lower the concentration of reactive silica, and also to increase the alumina content. In addition, bauxite beneficiation can also be used for iron extraction or iron removal.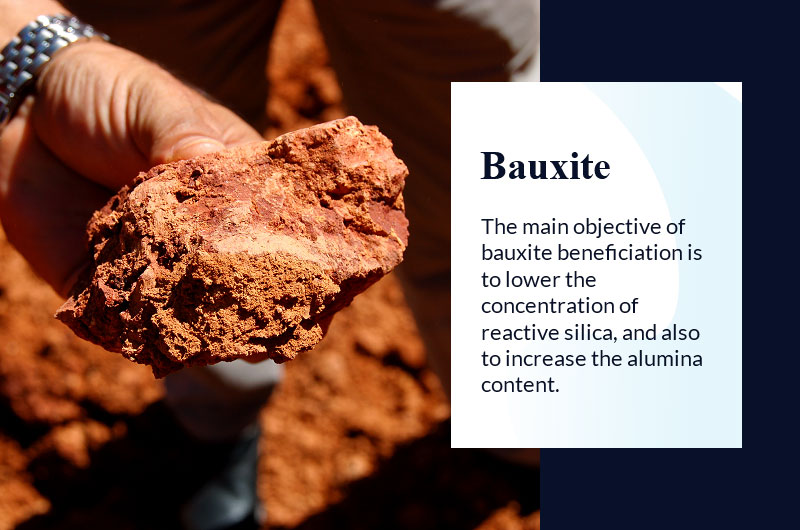 Why desiliconize bauxite?
Silicon is a harmful substance in the alumina production process. The most important criteria for measuring the quality of bauxite are the alumina content in the ore and the aluminum-silicon ratio A/S (the ratio of the percentage of Al2O3 to SiO2 in the ore is called the aluminum-silicon ratio).
If the content of silicon in bauxite is too high, a large amount of red mud will be formed. The accumulation of red mud will not only cause environmental pollution but also damage the bauxite processing machines. What's more, in the process of producing alumina by the Bayer process, silica will waste extra alkaline solution, which increases production costs.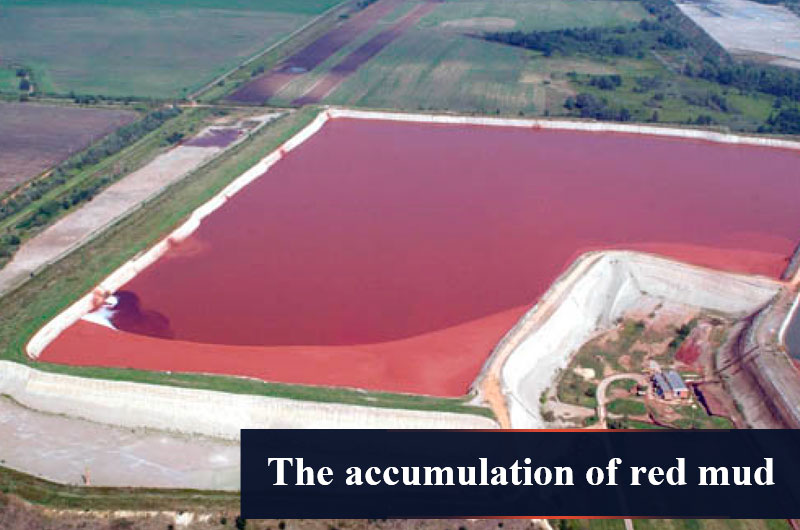 Bauxite beneficiation technology
Ore washing for bauxite
Generally, the gibbsite type and diaspore type bauxite with more mud and lower grade are washed to obtain the raw material for alumina production.
At present, for easy-washing bauxite ore, the two-stage ore washing process using cylinder washing machine (also referred to as drum washer) and trough washing machine is applied. For difficult-to-wash ore, a three-stage ore washing process using cylinder washing machine, trough washing machine and linear vibrating screen is adopted.
Ore washing is the simplest and most effective method to improve the bauxite aluminum-silicon ratio. Generally, the aluminum-silicon ratio of bauxite can be doubled through ore-washing, which is more effective for the sorting of loose-textured ore. Washing is often combined with other sorting methods to improve recovery efficiency.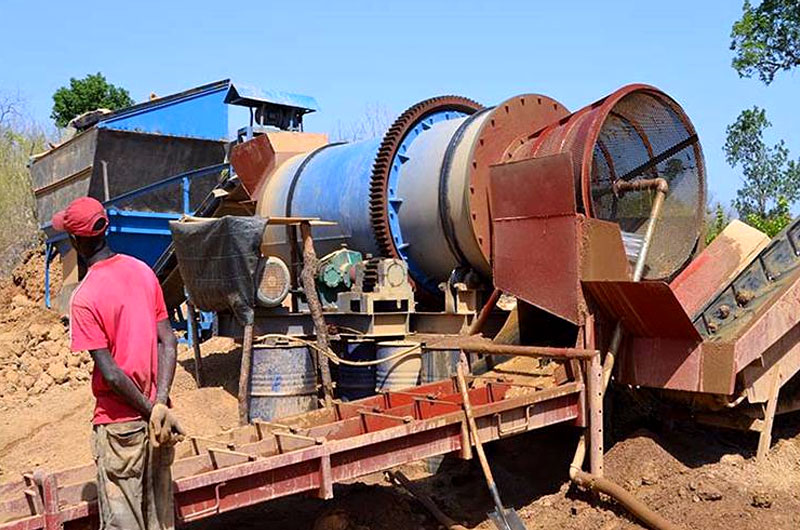 Flotation for bauxite
The bauxite deposits in different regions are slightly different. Take China as an example, most of China's bauxite is diaspore bauxite, which has the characteristics of high aluminum, high silicon, and low iron. Illite, pyrophyllite and kaolinite are the main silica-bearing minerals in Chinese ores.
Kaolinite in the Bayer Process is known as reactive silica. Data shows that it increases the consumption of NaOH and energy in the digestion stage without resulting in alumina formation. So the bauxite must be pre-desiliconized.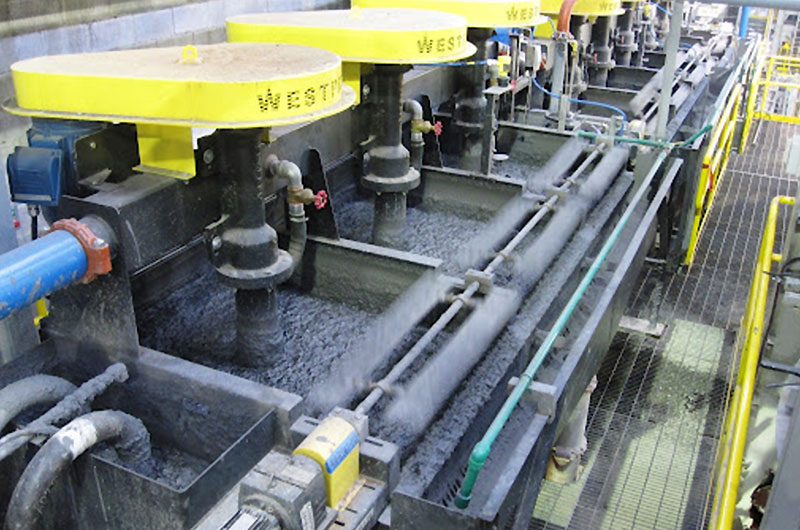 Magnetic separation for bauxite
Beneficiation by magnetic elimination of iron is practiced on a limited scale, primarily on ore consumed in abrasive and refractory industries. The bauxite is usually dried or calcined before magnetic separation because the heating converts siderite (FeCO3) to magnetite (Fe3O4), leaves pyrite (FeS2) as a magnetic residue, and makes hematite (Fe2O3) and other magnetic minerals strongly magnetic. Then use a magnetic separator to separate the magnetic material.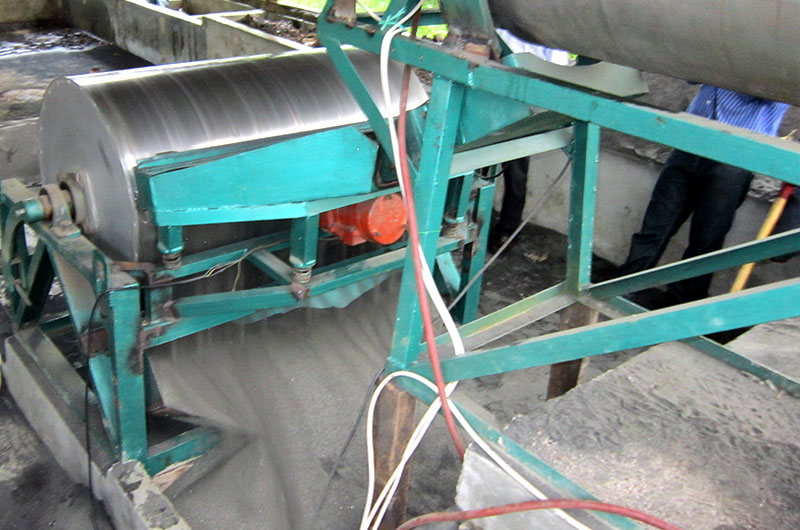 The magnetic roasting method uses reducing gas or coal as a reducing agent to reduce the iron minerals in bauxite to strong magnetic magnetite. Then the magnetite is separated to obtain iron concentrate and high-grade aluminum concentrate.
A mineral institute in Zhengzhou has used magnetic separation to process bauxite with Al2O3 49.76%, SIO2 4.9%, A/S 10.16, Fe2O328.23%.
The magnetic separation process is as follows: crush the raw bauxite ore to less than 5mm, heat it with 25% coke at 780℃ for 4.5 hours, grind it, then separate it with a magnetic separator to get iron concentrate and high-grade raw materials for alumina.
Chemical beneficiation for bauxite
At present, the production of alumina from bauxite mainly adopts chemical beneficiation technology, and there are three methods: alkali method, acid method and electrothermal method.
The acid method and the electrothermal method are still seldom used in industry, and the alkaline method is currently the main method for producing alumina. Alkali method can be divided into Bayer process, lime sinter process and combined Bayer Process and bauxite calcination method.
In general, the beneficiation methods of bauxite are complicated, and the corresponding beneficiation process should be selected according to the type and characteristics of the ore during the beneficiation process.
After understanding the bauxite beneficiation method, let's take a look at the machines used in the bauxite beneficiation process.
Bauxite refining machines
In the bauxite mining process, in order to avoid clogging the crushing and screening equipment by the mud in the mud-containing bauxite minerals, the crude bauxite minerals need to be cleaned. Then drum washers kick in.
Features of drum washer:
1

It is widely used in the pre-cleaning work of ore with a large amount of mud; it can clean all kinds of difficult-to-wash large ore, and the washing efficiency is as high as 99%.

2

Low-speed rotation, low power consumption, low cost.

3

Simple structure, large output.

4

Low failure rate, the long service life of wear-resistant parts.
The flotation machine is not only suitable for the bauxite separation, but also for the separation of non-metals such as coal fluorite and talc.
Features of flotation machine:
1

Small land occupancy area, high automatic extent.

2

Wear-resistant parts, long replacement cycle.

3

High separating accuracy and low agent consumption.

4

Simple maintenance, low maintenance cost.
When using the magnetic separation method to separate bauxite, it is necessary to first heat the bauxite powder with a rotary kiln.
Besides, bauxite intended for abrasive and refractory industries are calcined at 930 to 1590℃ to reduce volatile matter including chemically combined water to less than one percent.
Features of rotary kiln
1

Reasonable structure, simple operation.

2

Good quality of end bauxite product, large output.

3

High and reliable automatic extent, low labor cost.

4

Good sealing performance, less dust.
There are two types of magnetic separators: wet magnetic separators, dry magnetic separators. The specific choice of magnetic separator depends on the designed bauxite beneficiation process. If you want to learn more about them, please read the article Magnetic Drum Separator.