The Applications and Description of Chicken Manure Dryer:
Chicken manure dryer machine is suitable for the large, medium and small chicken house and developed regions of the farming industry. According to the drying requirements of the product, different heat sources can be used, such as the gas generator, directly-heated type hot blast heater, indirectly-heated type hot blast heater, conduction oil, electrical heating, steam, etc.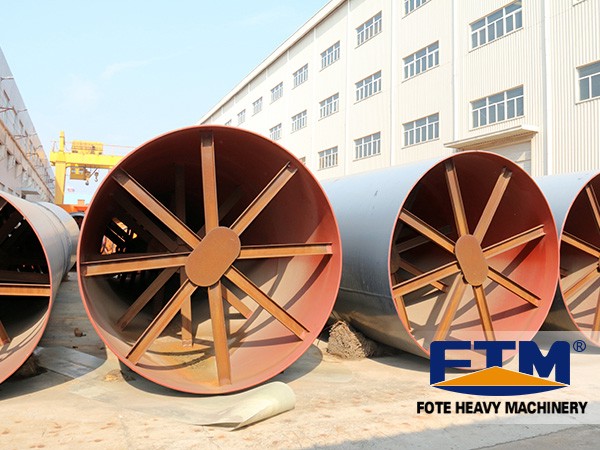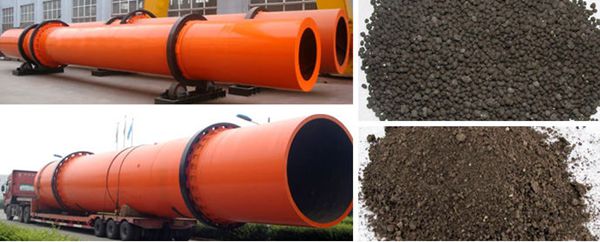 The Handling Materials and Advantages of Chicken Manure Dryer:
Chicken manure dryer applies to dry ducks and chicken manure, dung, manure, slaughterhouse wastes, etc. with moisture less than 65% and has a good effect on opening feed resources as well as on reducing feeding costs and reducing environmental pollution.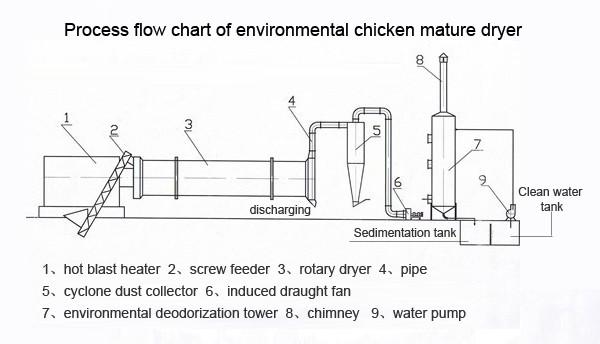 Features:
1. Rotary drum chicken manure drying machine has a high mechanical degree and continuous operation, and its production capacity is large.
2. Excellent and simple structure, smooth running when materials pass through the cylinder and ease operation.
3. Less fault information, low maintenance cost, and low power consumption.
4. Chicken manure dryer has wide applications, and its drying uniformity of product is good.
5. Achieving the purpose of sterilization and deodorization while drying materials are available.
Working Process:
Chicken manure dryer machine is primarily composed of heating source, feeding machine, rotary drum, crushing plants, discharging machine, induced draft fan, unloader, power distribution cabinet, and other parts. Wet dehydrated materials enter the dryer. and under repeatedly lifting by lifting boards, they will be dispersed in the dryer and fully contact with hot air, to accelerate the drying process. During the process of drying and under the action of heat and temperament of inclined lifting board, the materials move to the other end of the chicken manure dryer and are discharged through discharging valve.
Parameter
Spec./m
(Dia.×Length)

Shell Cubage
(m³)

Capacity
(t/h)

Installation
Obliquity
(%)

Highest Inlet
Air Temperature
(℃)

Main Motor
(kw)

Weight
(t)

Φ1.2×8.0

9.0

1.9~2.4

3~5

700~800

7.5

9

Φ1.2×10

11.3

2.4~3.0

3~5

700~800

7.5

11

Φ1.5×12

21.2

4.5~5.7

3~5

700~800

15

18.5

Φ1.5×14

24.7

5.3~6.6

3~5

700~800

15

19.7

Φ1.5×15

26.5

5.7~7.1

3~5

700~800

15

20.5

Φ1.8×12

30.5

6.5~8.1

3~5

700~800

18.5

21.5

Φ1.8×14

35.6

7.6~9.5

3~5

700~800

18.5

23

Φ2.2×12

45.6

9.7~12.2

3~5

700~800

22

33.5

Φ2.2×14

53.2

11.4~14.2

3~5

700~800

22

36

Φ2.2×16

60.8

13.0~16.2

3~5

700~800

22

38

Φ2.4×14

63.3

13.5~16.9

3~5


700~800

37

45

Φ2.4×18

81.4

17.4~21.7

3~5

700~800

37

49

Φ2.4×20

90.4

19.3~24.1

3~5

700~800

45

54

Φ2.4×22

99.5

21.2~26.5

3~5

700~800

45

58

Φ2.6×24

127.4

27.2~34.0

3~5

700~800

55

73

Φ3.0×20

141.3

30.1~37.7

3~5

700~800

75

85

Φ3.0×25

176.6

37.7~47.1

3~5

700~800

75

95

Φ3.2×25

201

42.9~53.6

3~5

700~800

90

110

Φ3.6×28

285

60.8~76.0

3~5

700~800

160

135
Technical parameters of indirect heat dryer:
Shell
diameter
×shell
Length
Items
Inside
diameter
of outer
shell
(mm)
Inside
diameter
of inner
shell
(mm)
Shell
Length
(m)
Shell
cubage
(m³)
Shell
obliquity
Lifting
blade
form
Highest
inlet air
temperature
(℃)
Dimensions
(m)
Φ1.5×15m
1500
500
15
20.27
3-5%
Lifting form
850
16.2×2.7×2.7
Φ1.5×17m
17
22.97
18.2×2.7×2.7
Φ1.5×19m
19
25.68
20.0×2.9×2.9
Φ1.8×21m
1800
650
21
35.91
3-5%
Lifting form
850
22.5×2.7×2.7
Φ1.8×23m
23
39.33
24.5×2.9×2.9
Φ1.8×25m
25
42.75
26.5×2.9×2.9
Φ2.2×21m
2200
800
21
58.10
3-5%
Lifting form
850
----
Φ2.2×23m
23
63.61
Φ2.2×25m
25
69.15
Spec./m
(Dia.×Length)

Shell Cubage
(m³)

Capacity
(t/h)

Φ1.2×8.0

9.0

1.9~2.4

Φ1.2×10

11.3

2.4~3.0

Φ1.5×12

21.2

4.5~5.7

Φ1.5×14

24.7

5.3~6.6

Φ1.5×15

26.5

5.7~7.1

Φ1.8×12

30.5

6.5~8.1

Φ1.8×14

35.6

7.6~9.5

Φ2.2×12

45.6

9.7~12.2

Φ2.2×14

53.2

11.4~14.2

Φ2.2×16

60.8

13.0~16.2

Φ2.4×14

63.3

13.5~16.9

Φ2.4×18

81.4

17.4~21.7

Φ2.4×20

90.4

19.3~24.1

Φ2.4×22

99.5

21.2~26.5

Φ2.6×24

127.4

27.2~34.0

Φ3.0×20

141.3

30.1~37.7

Φ3.0×25

176.6

37.7~47.1

Φ3.2×25

201

42.9~53.6

Φ3.6×28

285

60.8~76.0
Technical parameters of indirect heat dryer:
Shell
diameter
×shell
Length
Items
Inside
diameter
of outer
shell
(mm)
Inside
diameter
of inner
shell
(mm)
Shell
cubage
(m³)
Φ1.5×15m
1500
500
20.27
Φ1.5×17m
22.97
Φ1.5×19m
25.68
Φ1.8×21m
1800
650
35.91
Φ1.8×23m
39.33
Φ1.8×25m
42.75
Φ2.2×21m
2200
800
58.10
Φ2.2×23m
63.61
Φ2.2×25m
69.15