If your job involves conveying bulk materials, especially fine powders, bulk solids and very heavy, highly abrasive materials, if you don't have a suitable vibrating feeder, you will waste much time, money, fatigue and even get hurt.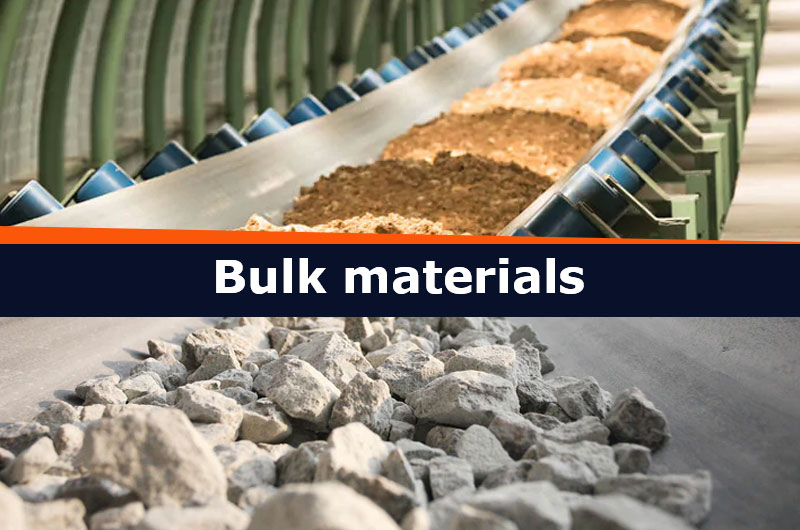 Now all you need is a vibrating feeder, which can make your strenuous job easy and efficient. It can do you a huge favor, even with delicate or sticky materials.
Compared with traditional feeders, a vibrating feeder is an automated short conveyor utilizing a controlled vibratory force system and gravity to reduce the material clogging risk. It is low maintenance and has no moving parts other than the vibrating drive unit.
Application of vibrating feeder
The vibrating feeder feeds the crushers evenly; it works with equipment like trommel screen and conveyor to coarsely sort materials; it also provides material for belt conveyor, bucket elevator, screening equipment, crushers and grinding machine.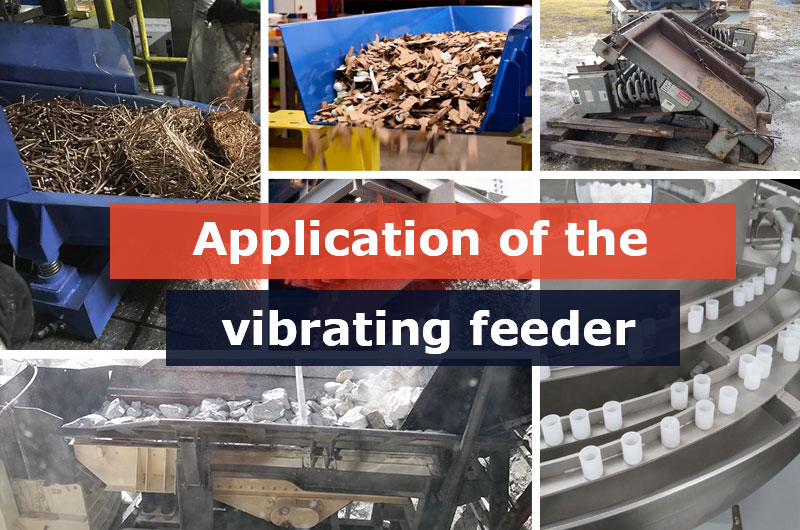 Vibrating feeder is applied in all the industries:
Processing ores: limestone, calcite, dolomite, barite, talc, gypsum, quartz, river pebbles, granite, basalt, iron ore, coal, slag, etc.
Handling construction waste, almonds, coconut shells, metal powders, various pipe fittings, waste brass and bronze, etc.
Spray toppings or coatings on food and dairy products.
Chemical additive feed-in pulp and paper bleaching or wood chip processing.
Feed metal parts into heat treatment furnaces.
Feed scrap or broken glass into the furnace.
What is the best vibrating feeder?
Different types of vibrating feeders work a little differently. They all, however, feed material into another machine or process via a combination of gravity and vibrations.
To find the best vibrating feeder, some factors, such as material size, texture, and load capacity needs to be considered. You had better buy a feeder that is efficient, low maintenance, and durable.
There are 4 types of vibrating feeders for sale: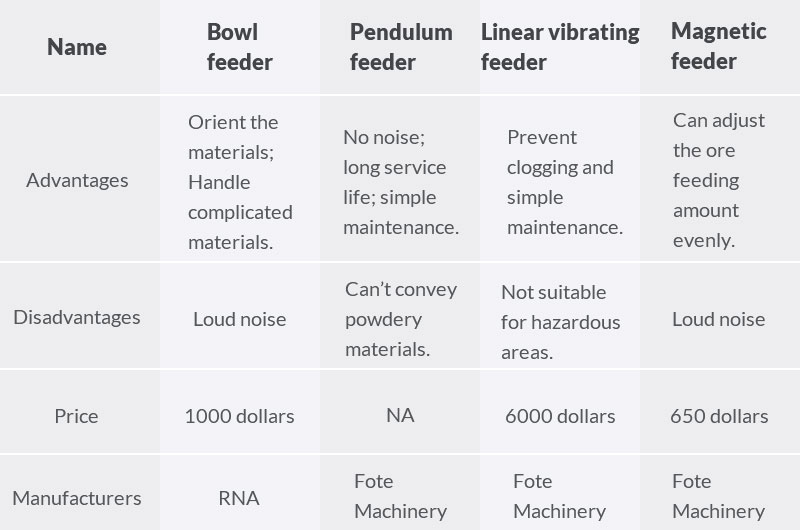 1. Bowl feeder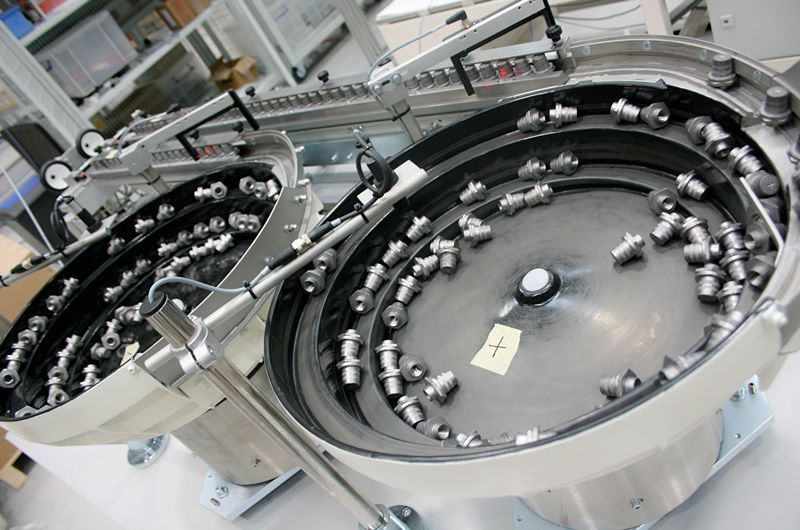 RNA bowl feeder is a special type of vibrating feeder. It can flexibly handle parts from ones that are the size of pill to parts as large as six cubic inches. It is not only used for conveying, but also for orienting the material.
The central feature of a bowl feeder is its bowl, which comes in different sizes and shapes. Its grooves are helically wound, and material with asymmetrical shape tends to be oriented as it moves through the bowl feeder.
What we love:
Orient the materials.
Bowl feeder Occupies very little space but can arrange, select, feed and sort parts effectively.
Bowl feeder needs less maintenance.
We don't like this as much:
Loud noise. Workers have to wear noise-reducing gear, such as decibel-reducing earmuffs.
Price:
1000 dollars/ set
2. Pendulum Feeder
Fote pendulum feeder is mechanical equipment installed under the storage tank or hopper that realizes continuous and uniform feeding. It transports dry and non-caking materials, such as ore, coal, etc.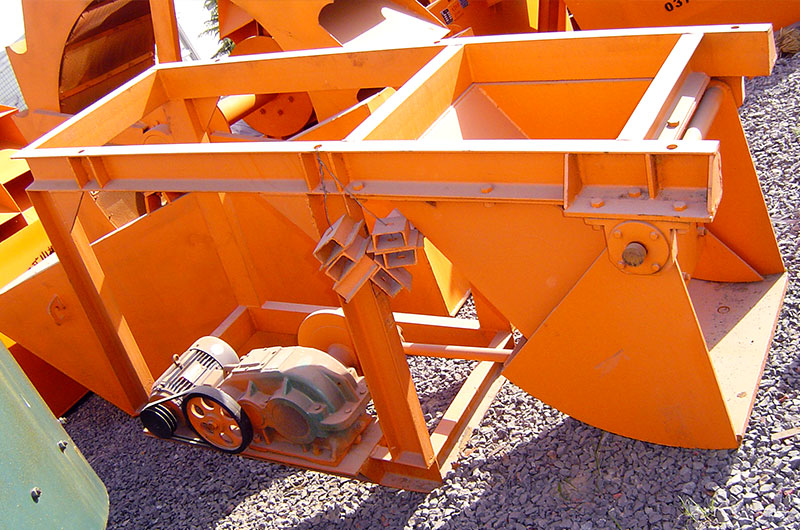 It can also be used as a fastener when the feeder is not working. Due to the worm gear reducer, the feeder has a compact structure and a reliable sealing device, which prevents dust and dirt from entering the interior and affecting its work.
What we love:
Small in size, simple in structure and easy to install.
Non-rotating parts do not need lubrication, and maintenance is convenient.
Low power consumption.
Can change and close the material flow. Its feed volume has high accuracy.
Stable vibration, no noise, and long service life.
We don't like this as much:
Not suitable for conveying powdery materials. Because it is easy to cause blockage, and it can also cause powder floating as well as affect the cleanliness of the workplace.
Price: NA
3. Linear vibrating feeder
Fote linear vibrating feeder is made of a vibrating frame, spring, vibrator, motor vibrating device and motor. The vibrator consists of two fixed eccentric shafts. By drive of the motor, linear huge power is generated to force the feeder to vibrate back and forth.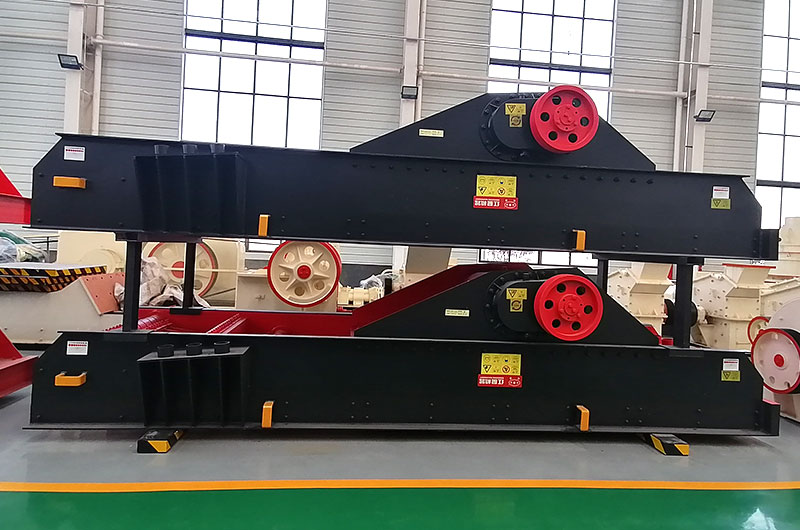 Special grate bar design can prevent material clogging, and play a primary screening of materials, thereby increasing production.
What we love:
Smooth vibration and long service life.
High-quality motor: Low noise, low power consumption and no punching phenomenon.
Large chance of passing through with large stepped anti-blocking screen.
Simple structure, easy to maintain.
We don't like this as much:
Sensitive to line voltage and temperature fluctuations. If there are rate or load changes, adjustments and skilled maintenance are required.
Not suitable for hazardous areas.
Price: 6000 dollars at least
4. Magnetic feeder
The magnetic feeder is very popular in the production of grinding powder. It can control the feeding amount, achieve uniform feeding, and facilitate the control of output adjustment.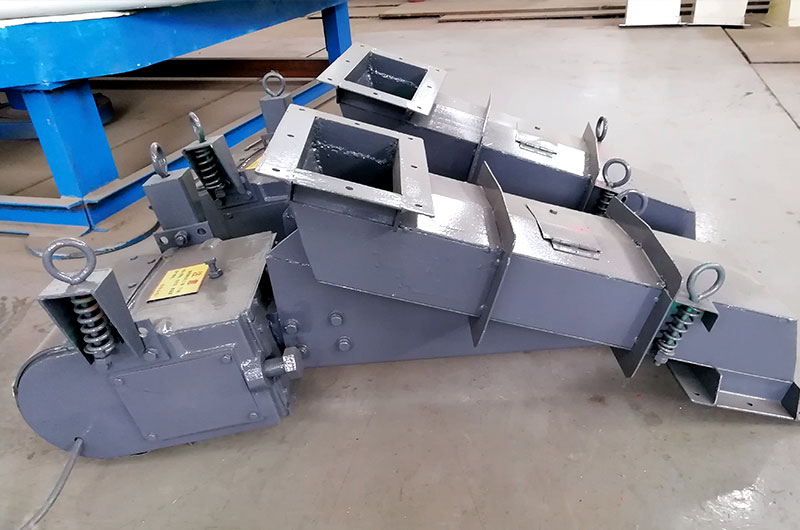 Fote magnetic vibrating feeder is composed of a trough, an electromagnetic vibration exciter, and a shock absorber. The vibration exciter is composed of an electromagnet, an armature and the main vibration spring.
The magnetic feeder uses an electromagnet and other components to create linear vibration and push materials into the feeder pan. The feed rate is regulated by an AC supply.
What we love:
Easy to adjust to mine: You can control the flow at any time and adjust the ore feeding amount evenly.
Atomization: Automatic cutoff of bin discharge at a standstill.
Low electric power consumption.
Less wear on parts: No wearing parts that require excessive maintenance and replacement.
Low cost: Low failures in operation and low cost in repairing.
We don't like this as much:
Magnetic feeder is loud.
The adjustment after installation is complicated. If the debugging is not good, it will have loud noises and the operation is not good.
Price: 650 dollars / set
Customize your vibrating feeder
Different types of vibrating feeders are applied to different industries. For example, both ISO and ANSI put out standard safety guidelines for vibrating feeders. Other feeders are designed to meet or exceed FDA standards.
Fote Machinery has rich experience in designing and manufacturing vibrating feeders. When designing, we always consider all factors like material size, material texture, feed rate, load volume, vibration amplitude, and intensity.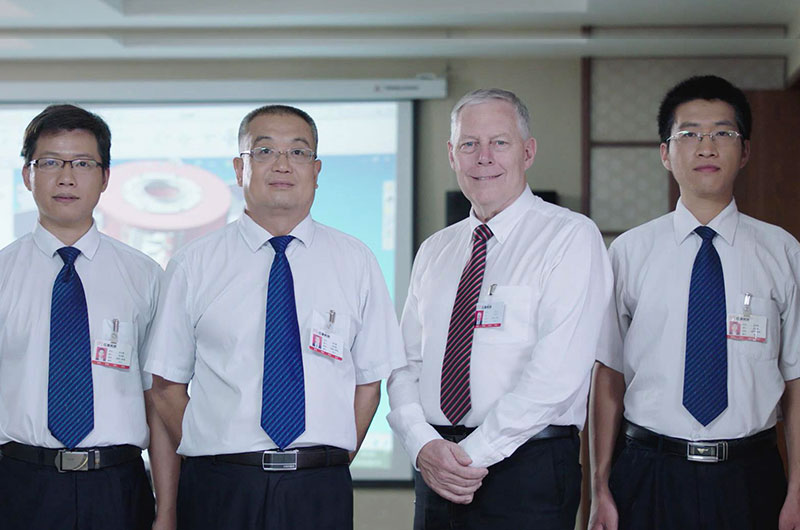 Talk to Fote experts, and customize your feeder system like feed rate, amplitude, and intensity.