The efficient processes include coal slime classification, coarse slime recovery, slime concentration and separation, slime product drying, and slime ball pressing. Of which, most important links are drying and briquetting processes of coal slurry.
Coarse slime classification, dehydration and recovery process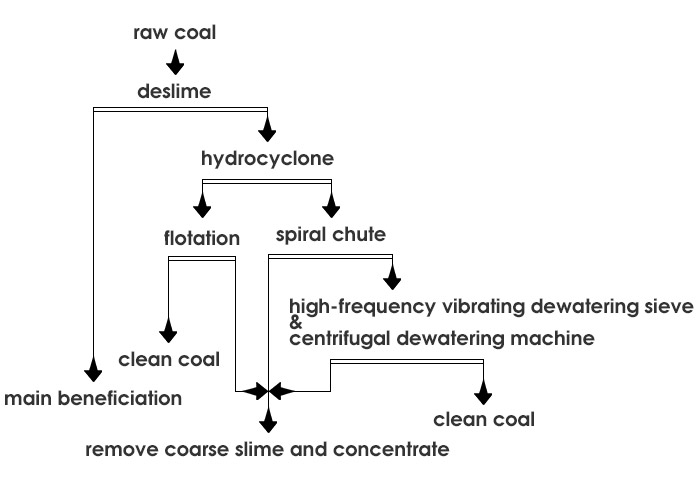 The hierarchical concentration equipment includes spitzkasten, cyclones, inclined plate sedimentation tanks, etc. People used to recycle the coal slurry by high-frequency vibrating dewatering sieve but now prefer centrifugal dewatering machine with higher dewatering efficiency.