Small jaw crushers are hot in market
The jaw crusher is a primary rock crushing equipment. In recent years, the market for small or mini jaw crushers has been hot, and the orders received by our company have continued to increase, which is larger than before.
So why is the small jaw crusher so popular?
Nowadays, the demand for small or mini jaw crusher applied in household is increasing, and the machine is mostly used to crush bricks and small pieces of concrete waste.
The output of a small jaw crusher is very small, generally there is no need to purchase a complete set of equipment, only a small jaw crusher can meet its needs.
Small jaw crusher jaws are adjustable down to about half an inch, and up to about two and a half to three inches discharge. The final products can be directly put into application without further crushing by other crushers.
Types of small jaw crusher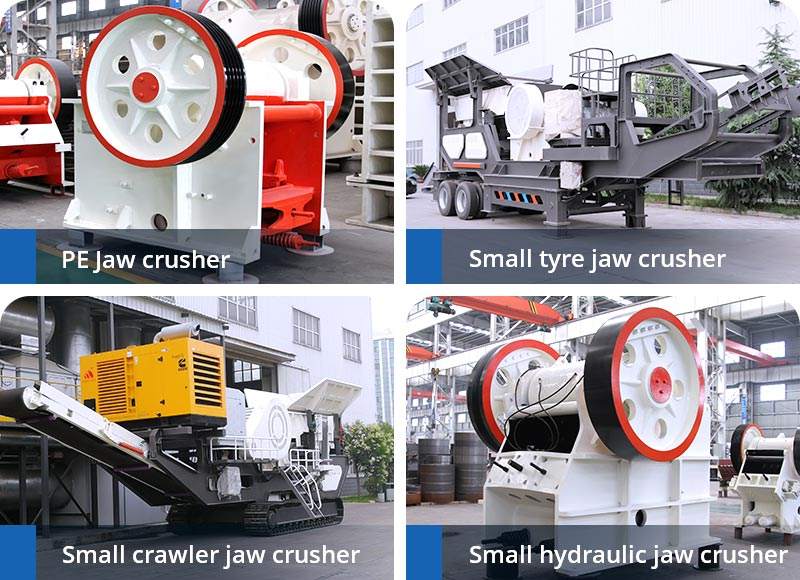 small jaw crushers are widely used in small production
In the process of continuous improvement, various types of small jaw crusher machines have appeared on the market, such as the small a PE jaw crusher, a small portable rock crusher, a small mobile stone crusher and a small hydraulic jaw crusher.
Fote Company manufactures a series of small PE jaw crushers including 4x6, 6x10, 8x12, 10x16 jaw crushers.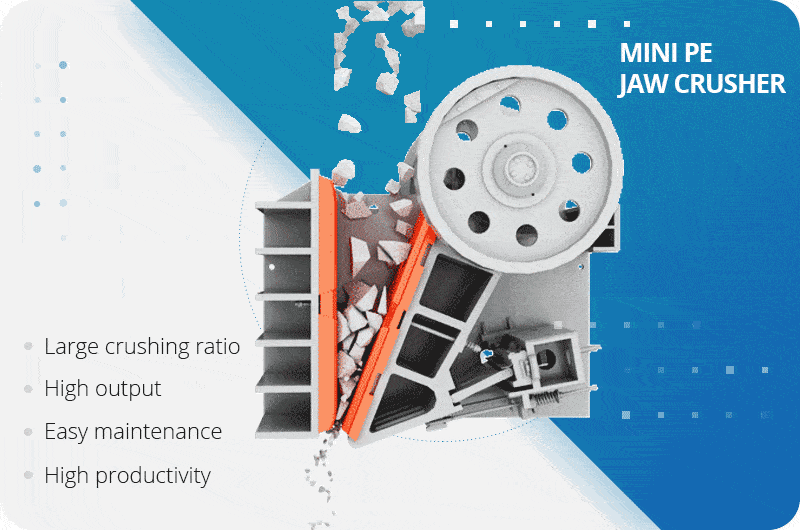 manganese jaw plate can effectively crusher all rocks
PE jaw crusher has the characteristics of large crushing ratio, high output, easy maintenance and high productivity, and it is the most widely used jaw crusher.
Unique features
These jaw plates are 11-13% manganese, so they'll last a long time. They actually get work hardened, so as you run it, they get harder and harder, and will last a long time.
Two ways to start small and mini jaw crushers: roll the flywheel and pull the engine cord.
All types of jaw crusher can be installed on the portable-wheel framework and with conveyor belt to became a portable jaw crusher. It is movable and easy to install on sites.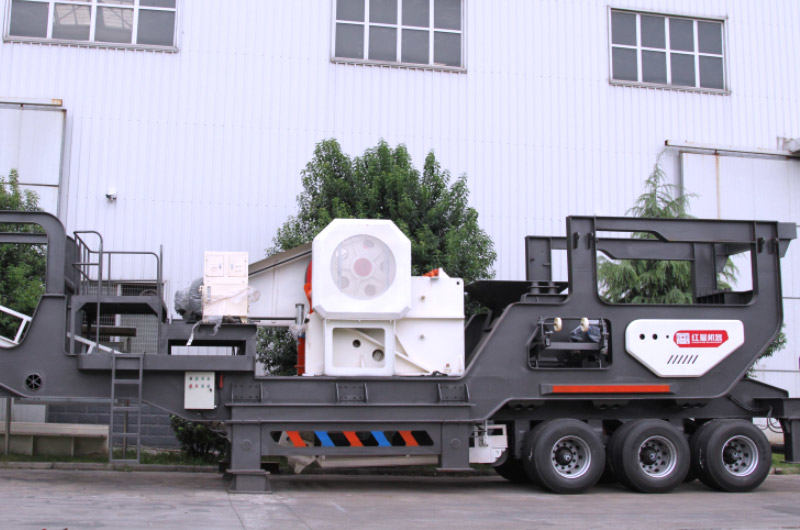 small portable jaw prock crushers
How to set it up to make crushing process more stable?
Step 1You need get these jacks down to get the jaw crusher off the spring and the tires so you have a little bit more stability.
Step 2So what you got to do is lower this jack stand first, drop the front end and raise the back end.
Step 3Put the trailer jacks down the back end, then you should raise the front end and put the trailers jacks down on the front end.
That way you off the springs from the trailer and you're all stable.
Advantage of a small portable jaw crusher
It not only has the advantage of being mobile, but also overcomes the difficulties of semi-fixed station construction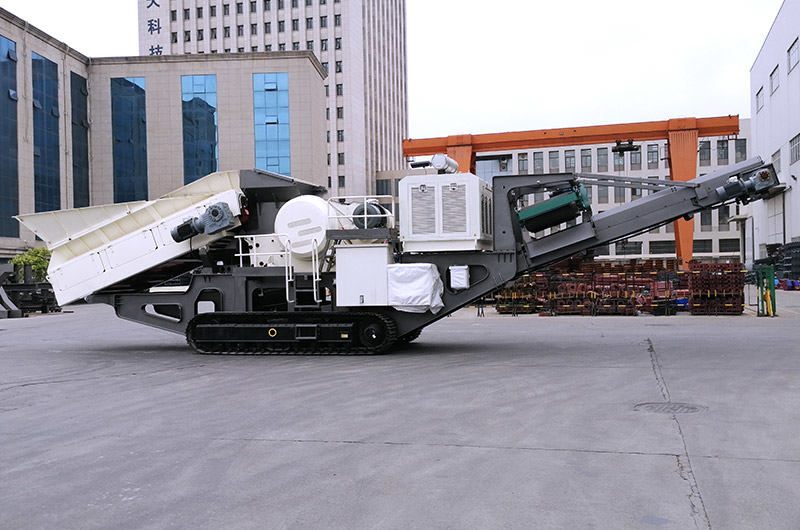 small mobile jaw crusher can move freely to the site
It reduces site waste with its combination of a jaw crusher. Rocks can be crushed to the output size of 1/2" to dust, which can be used as a sub-base material.
Small mobile jaw crusher is extremely compact, and powered by an Isuzu turbo-diesel engine.
The most widely used machine is with 600 x 400mm jaw opening
A vibrating feeding system (for separating the finest material)
a long foldable unloading conveyor belt
This small mobile jaw crusher is completely remote controlled
Small mobile crusher, mainly used for recycling and crushing demolition debris including bricks, limestone, granite, brick, concrete, asphalt, etc.
They can also be used at the mine site as a primary crushing unit for gold and silver ores.
The company also offers traditional hydraulic-shim adjustment jaw crushers and jaw crushers with the feature hydraulic discharge setting adjustment.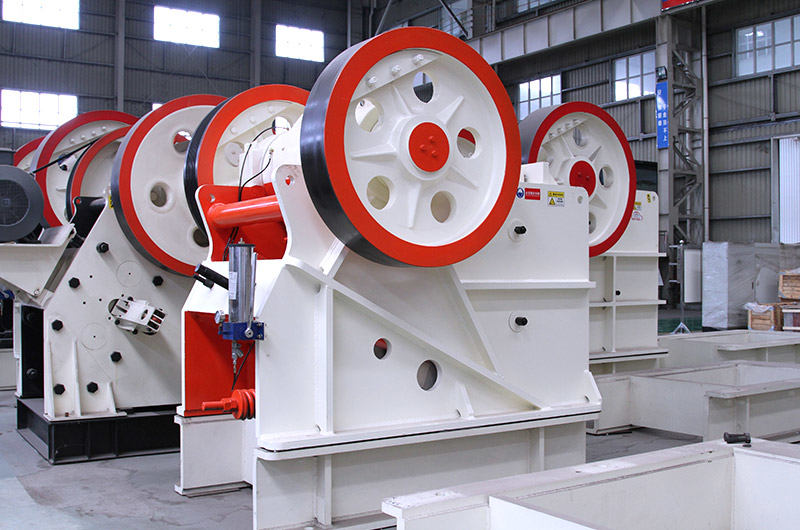 Small hydraulic jaw crusher greatly reduces blockage problems
The use of the machine can realize timely clearing the crushing chamber when it occurs the sites power off (one power is restored), and hydraulic relief for overload events with auto-reset.
Both of them have an aggressive nip angle that provides consistent crushing throughout the entire crushing chamber, which leads to increased production and less downtime on maintenance.
If you are interested in any of the equipment we offer please call or email us.
Analysis of small jaw crusher price
The price of the above jaw crusher is the market price and is for reference only. Generally speaking, the price of jaw crusher is a hundred dollar and thousands of dollars, but due to various factors, the price of the small jaw crusher will also fluctuate. Then what are the factors affecting the price?
1. The quality analysis
Quality is a key factor in determining a piece of equipment, which is mainly related to the choice of the manufacturer. Different manufacturers'production processes and manufacturing materials are different, which directly leads to different input costs of equipment, so the price is naturally very various.
2. Supply and demand analysis
The relationship between supply and demand is also an important factor affecting price fluctuations, which is also derived from the laws of the market.
When the supply exceeds demand, the price of the equipment will be lower; when the supply is less than demand, the price of the equipment will naturally be higher.
3. Manufacturer analysis
We all know that there are two main types of suppliers, one is a direct-supply manufacturer that combines production and sales; the other is an indirect supplier that sells and earns a speculative profit.
As a result, it is conceivable that the former has a price concession because it can provide the factory price, and the latter tends to increase the price on the basis of the ex-factory price in order to obtain more profits.
Manufacturer recommended - Fote Heavy Machinery
Fote Heavy Machinery has been engaged in the production of jaw crushers for nearly 40 years. After numerous technical upgrades and renovations, it has fully equipped to produce technologically advanced and exquisite equipment.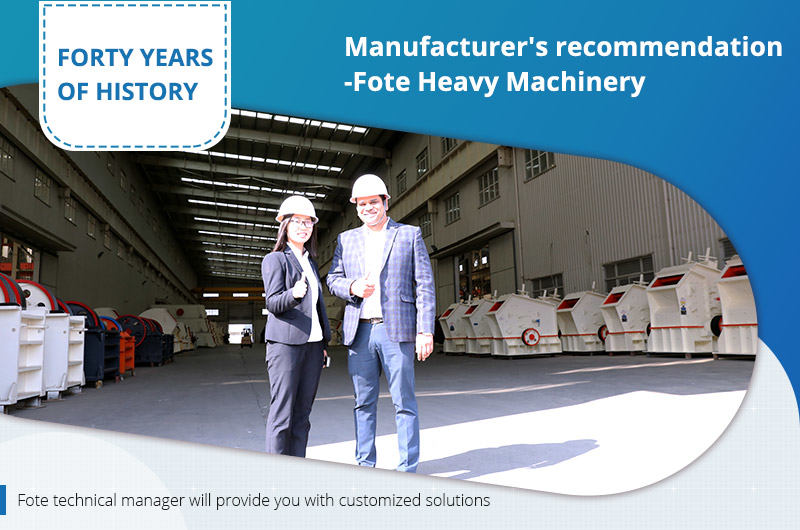 Australian customer is visting Fote Factory
And from research and development, production to sales, we integrate a one-spot sales model, saving time and effort.
Fote has always adopted the idea of small profits but quick turnover, low-profit sales model, the price of each equipment is much lower than the market, make every effort to reduce costs and reduce profits.
If you don't know which model to choose at this time, you can submit the basic conditions of the materials and the requirements for production and grain size. Then technical manager of Fote will provide you with tailor-made production processes with ideal efficiency and low cost.
Fote small jaw crusher for sale all over the world
100 x 60 small jaw crusher processing gravel in Australian site
Model: 6"×10"
Type: fixed small jaw crusher
Feature:It was as tight as the jaw plates could go, so this is the finest you can get out of a 6"×10"
Final gravel granularity
1/4" minus
The next size up was quarter to half inch
1/2" to 3/4" and this was the biggest fraction
Across these three sizes ranges the distribution is pretty equal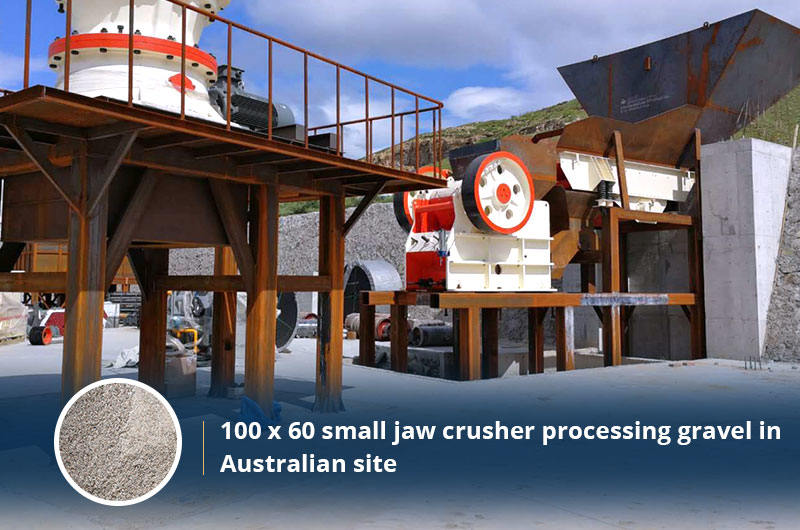 small hydraulic jaw crushed in small production line
Since the customer didn't need the crushed stone with a particle size of 1/2 inch, he put this part back into the jaw crusher for crushing.
In the end, 90% of the crushed stone of 1/2 inch was broken. This result was very satisfactory to the customer.
Small portable jaw crusher process coal stones in the United Sates
The one in the back here is a 6×10 we converted to a gas motor.
The model still is 6×10 jaw crusher, we converted to a gasoline engine.
It can be run either 3-phase 10-horsepower or a gasoline, 16-horsepower motor.
The jaws are adjustable down to about half an inch, and up to about two and a half to three inches discharge.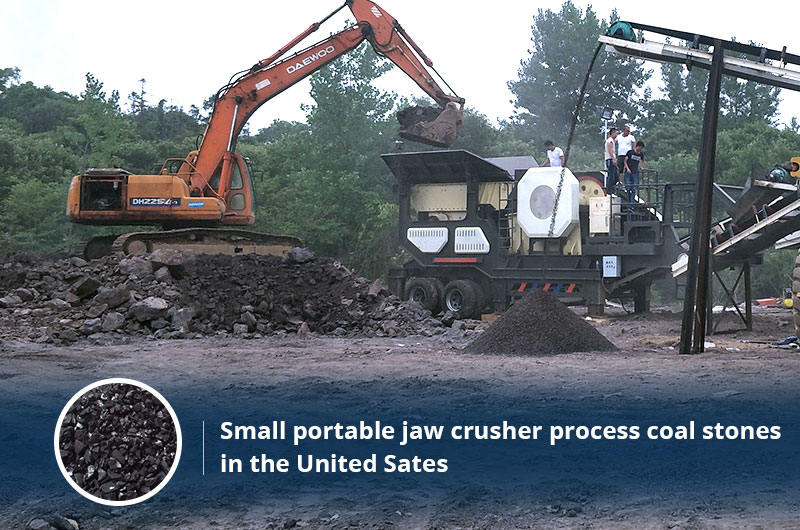 coal stone crushing site
"It's a good portable jaw crusher for getting into my small sites, and you can drive it right to your pile of coal stone to crush."
For detailed factory prices, please leave a message in the form on the right, and our expert will respond to you for the first time.