Recently, under the attack of the COVID-19 outbreak, many countries have proposed to speed up infrastructure construction to cope with the economic crisis.
The investment market is also paying close attention to infrastructure construction, which is regarded as a "stimulus plan" to promote the economic growth target of 2020.
How much do you know about infrastructure? The hot topics about infrastructure are listed below. And if you're wondering how to develop your infrastructure construction business, please be sure to read this article.
5 Countries that vigorously develop infrastructure
Indonesia
The relatively backward infrastructure in Indonesia leads to high logistics costs, low economic operation efficiency and the lack of competitiveness of enterprises.
According to the planning ministry, Indonesia's government is preparing a massive infrastructure project, including 25 airports and a new power plant, which is expected to cost more than $400 billion.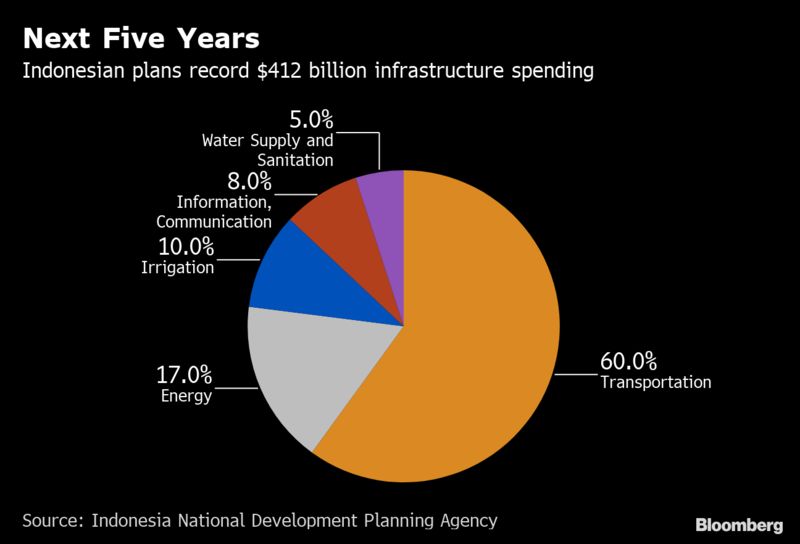 Indonesia has a 412 billion plan to rebuild the country
India
Infrastructure construction is the main driving force for economy growth, and highly responsible to promote the overall development of India. Therefore, India's relevant government departments have issued a series of policies to ensure the establishment of world-class infrastructure as soon as possible.
In the 2019-2020 Plan, India announced that it would spend $1.4 trillion on infrastructure over the next five years, of which:
$63.2 billion allocated for the infrastructure sector;
$5.36 billion for the development of the post and telecommunications sector;
$9.25 billion in grants for railroad;
Road transport and road allocations amounted to $11.51 billion.
Vietnam
As one of the fastest-growing economies in ASEAN, Vietnam invests heavily in infrastructure construction, especially road construction.
A recently approved plan to build a 1,372 km North-South Highway by 2030 is estimated to cost $14 billion.
At the same time, Vietnam has announced to improve and upgrade the urban public infrastructure, with 44 planned public-private partnerships included in development plans that are expected to cost $120 billion.
The Philippines
"Infrastructure improvements will be crucial in the Philippines as the country looks to become an upper middle-income country and reduce poverty rates from 16.6 percent in 2018 to 14 percent by 2022."
The Philippines' economic growth rate has performed well in recent years, but it is still hampered by outdated infrastructure. To solve the problem, the Philippines has increased spending on roads, bridges, air and seaports and other infrastructure in recent years.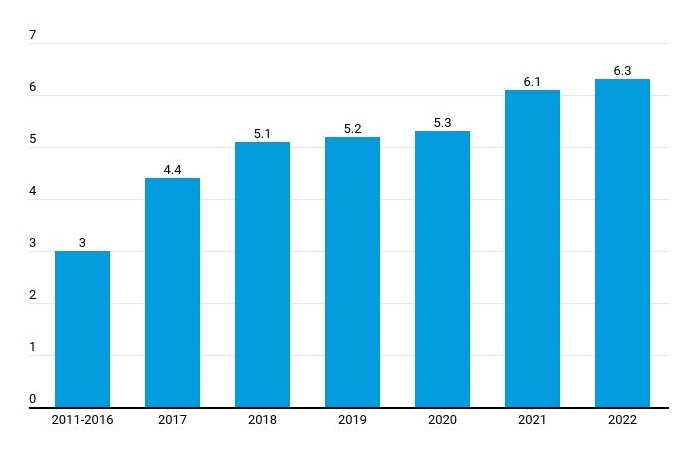 Proportion of infrastructure investment in GDP (%)
Brazil
Brazil is the largest country in Latin America and has a large population, but its infrastructure often fails to meet the needs of its citizens.
Over the past two decades, Brazil has invested 2.2% of its GDP in infrastructure each year, lower than a global average of 3.8%. Lagging infrastructure construction has severely constrained Brazil's economic growth.
More than 18 public infrastructure projects are expected to be sold in 2020 for equipment upgrades and infrastructure maintenance, with a total investment expected to reach $6.4 billion.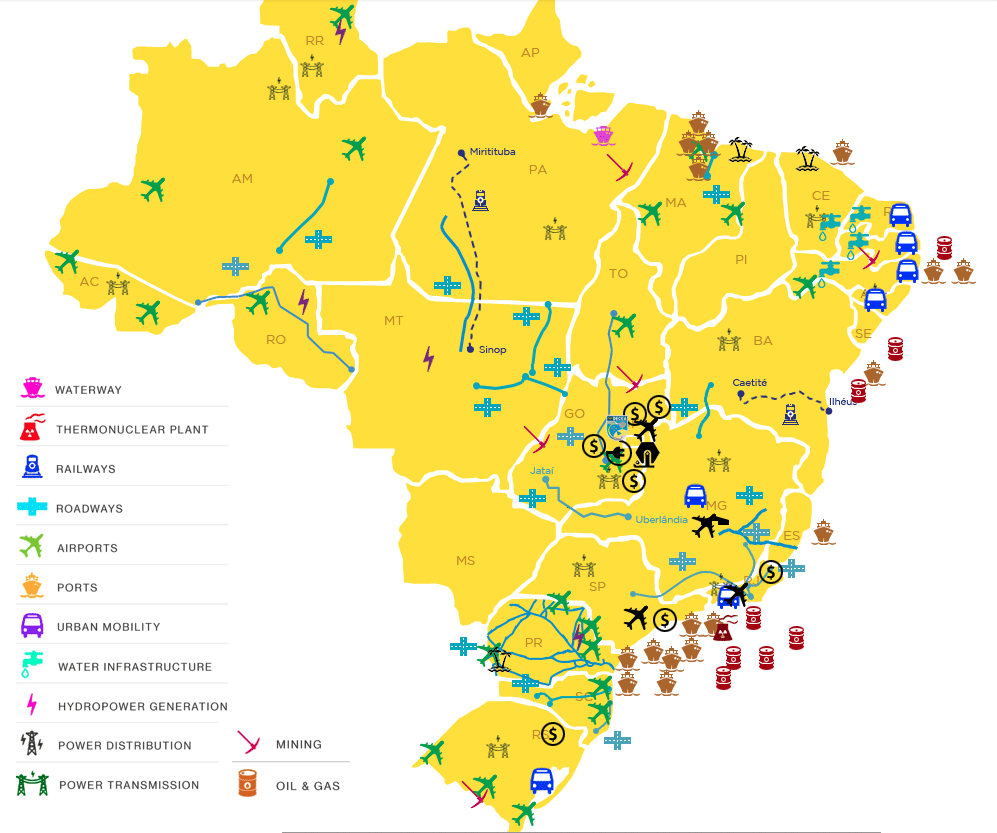 Public-private infrastructure projects under construction
Top 10 famous infrastructure projects
Crossrail
Crossrail, also named "Elizabeth line", is one of the passenger rail lines in London. It crosses central London, intersects the main London underground station, and extends to the east and west suburbs out of London and Heathrow airport.
California High-Speed Rail Network
The California High-Speed Rail Network was approved in August 2005, and its environmental measurements have been taking place since 2007.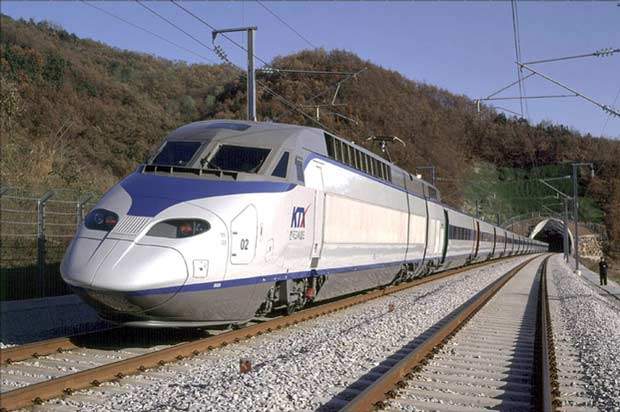 California High-Speed Rail Network
The first part of the construction project was started in 2015 but is not expected to be completed until 2029 and the full line will put into service until 2033.
Grand Paris Express
The Grand Paris Express, an automated transport network with 68 new stations and 200 km of additional lines, marks a breakthrough in the Paris' transport network.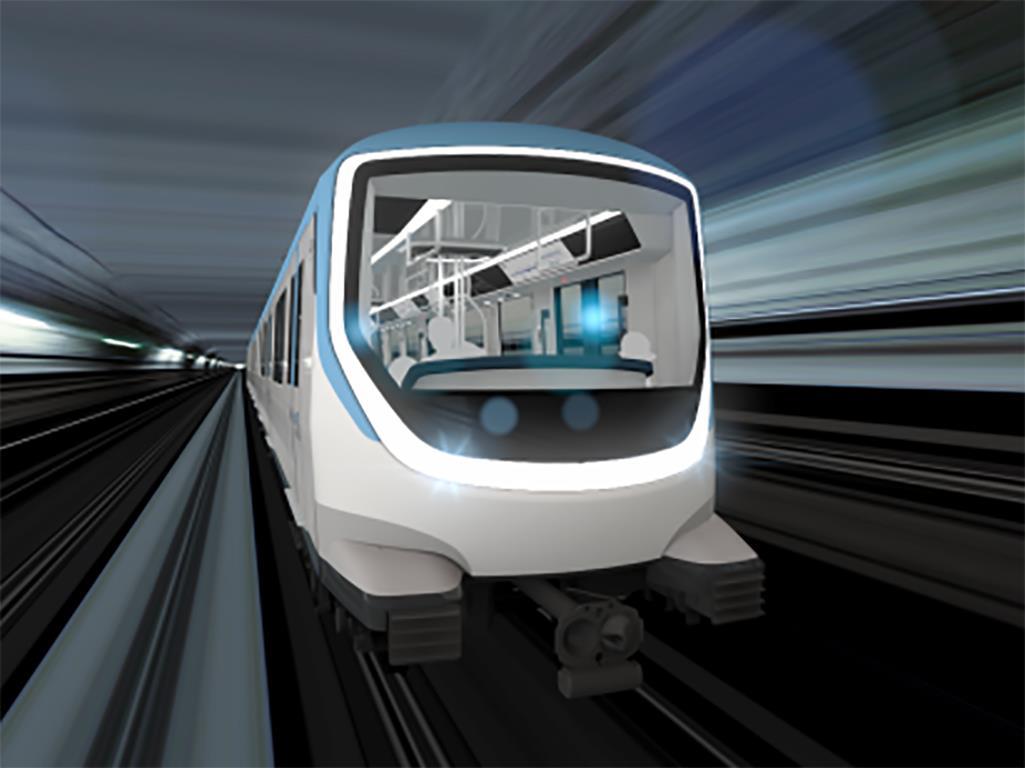 Grand Paris Express
It facilitates the communication between the suburb and the Paris and provides a wealth of economic development opportunities.
Riyadh Metro
Riyadh Metro is a rapid transit system under construction in Riyadh, Saudi Arabia, which is the largest public transport project in the kingdom.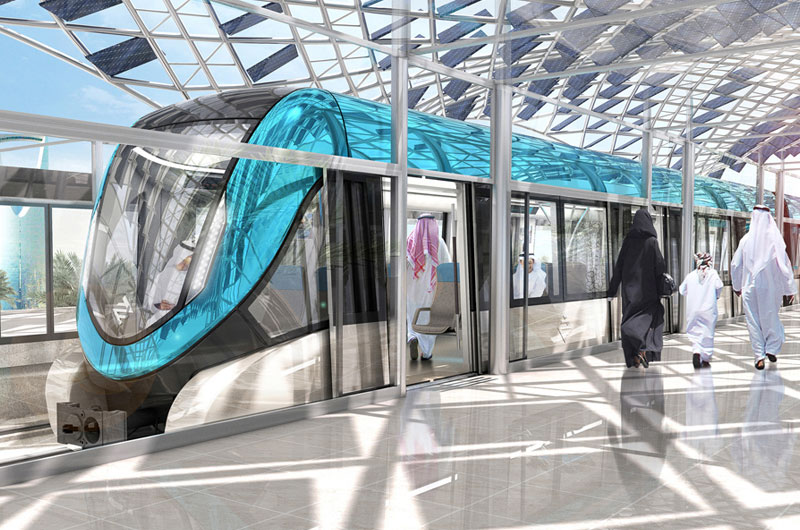 The project had begun to construct in April 2014, and its trial runs had begun in August 2018, and is expected to come into service in 2020.
Delhi-Mumbai Industrial Corridor
It is the biggest infrastructure over the world and the largest national construction project in India's history.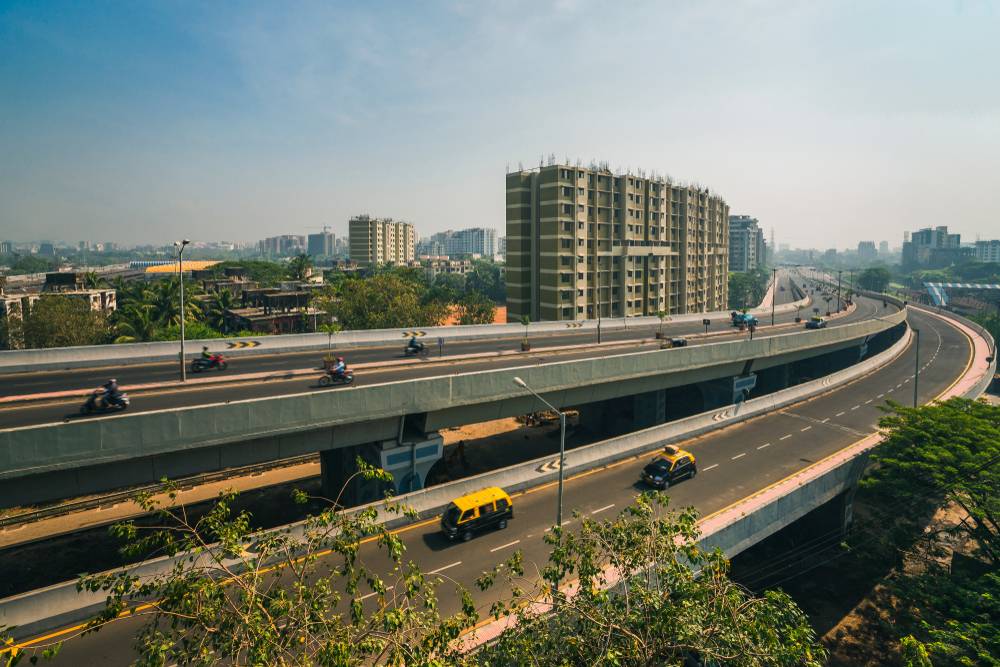 Delhi-Mumbai Industrial Corridor
It is set with 24 industrial areas, 8 smart cities, 5 energy projects, 2 major commuter projects and, and 2 large logistics centers.
Chuo Shinkansen Project
The central Shinkansen will use the magnetic levitation technique and be designed to operate at speeds of up to 505 km/h, connecting Tokyo, Nagoya, and Osaka.
LAPSSET Corridor Project
The LAPSSET project is devoted to connecting countries such as Kenya, Ethiopia and South Sudan.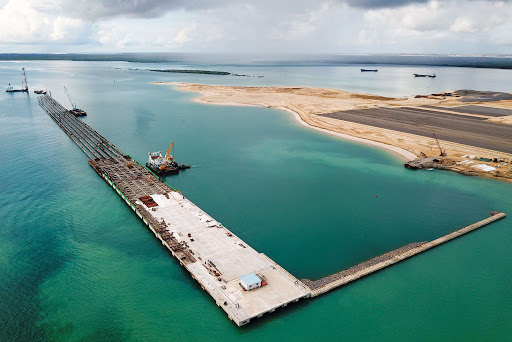 LAPSSET Corridor Project
Kenya is firstly implementing the LAPSSET Corridor Project. The completion of the LAPSSET corridor project will strengthen the East African region as a gateway and transport logistics hub.
Dubai World Central Airport Expansion
Dubai World Central Airport Expansion
It is thanks to the Dubai World Central Airport Expansion Project which was invested with $32.67 billion in 2014 that Al Maktoum becomes the world's largest airport in terms of its capacity and size.
Etihad Rail
The Etihad Rail will be the first national freight and passenger rail network linking the seven emirates of the United Arab Emirates.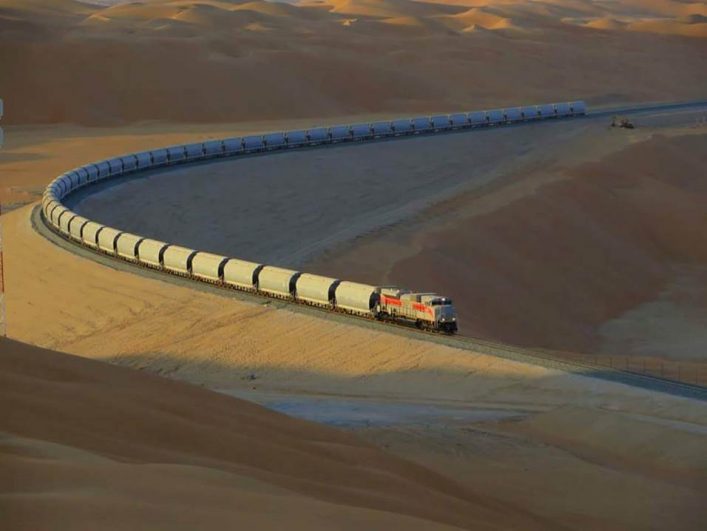 The 1,200-kilometer rail project, estimated to cost 4$11 billion, is expected to be completed by 2024 and will be a sustainable and efficient alternative to freight and passenger transport throughout the UAE's urban and rural areas.
South-North Water Transfer Project
South-North Water Transfer Project effectively changes the situation of southern flood and northern drought.
South-North Water Transfer Project
The project has three water diversion routes, namely the eastern route, the central route and the western route, with a total investment of 500 billion RMB.
Top 8 well-known infrastructure companies
Siemens
American Tower
Vinci
China Tower
China Overseas Holding Limited
CK Hutchison
Henderson Land Development Company Limited
Top 9 most powerful infrastructure equipment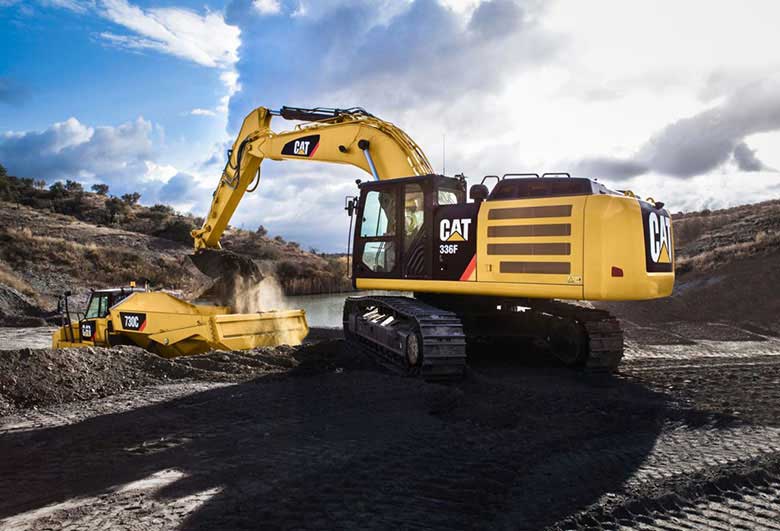 Excavator
Excavators play an important role in infrastructure construction. Excavations rely heavily on these machines, which make it easier to get to high places and move in all directions.
It is mainly applied in the following working process:
Excavation
Demolition
Material handling
Forestry work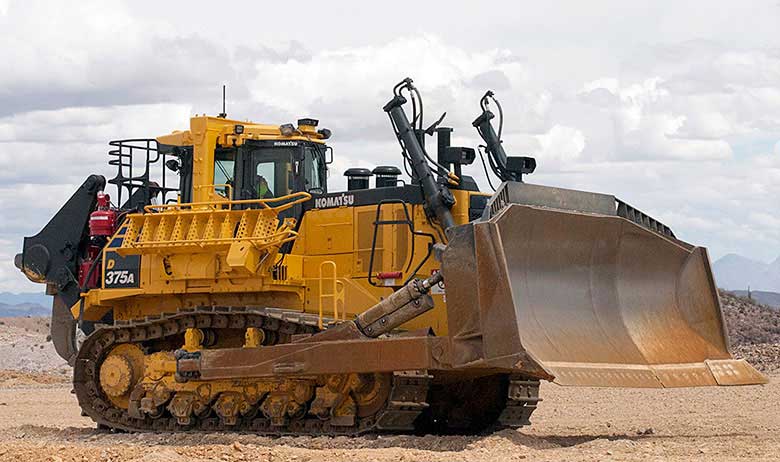 Dozer
Dozer mainly uses tracks and large metal blades to move soil on the construction site. Tracked dozer is a new type of pushing machine, which can provide greater ground stability.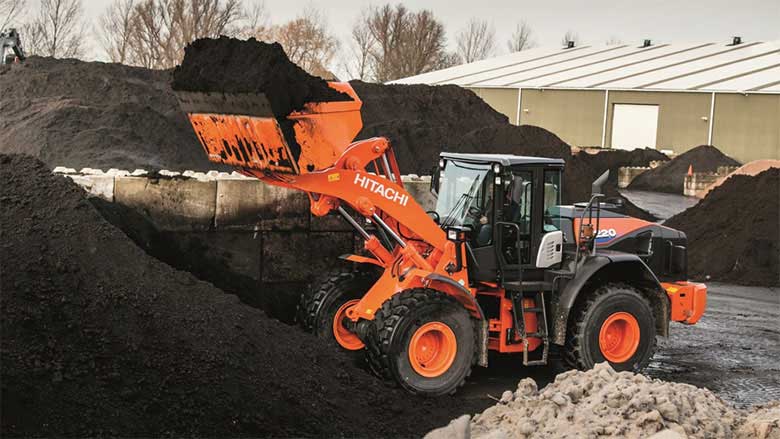 Loader
When loading heavy materials, such as asphalt, rock, debris, snow or construction waste, another heavy equipment is needed - the loader. In the working site, the loader is applied to load materials into other equipment or working sites.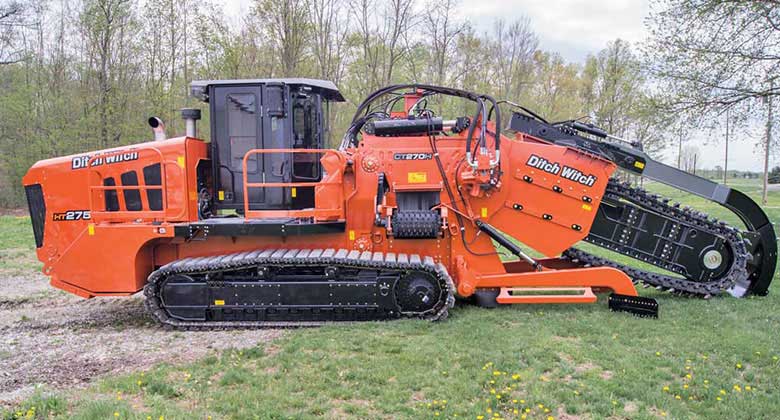 Trencher
The trencher is used to build ditches or grooves. Some trenchers seem like other digging machines, but professional trenchers are optimized to be used in pipeline engineering.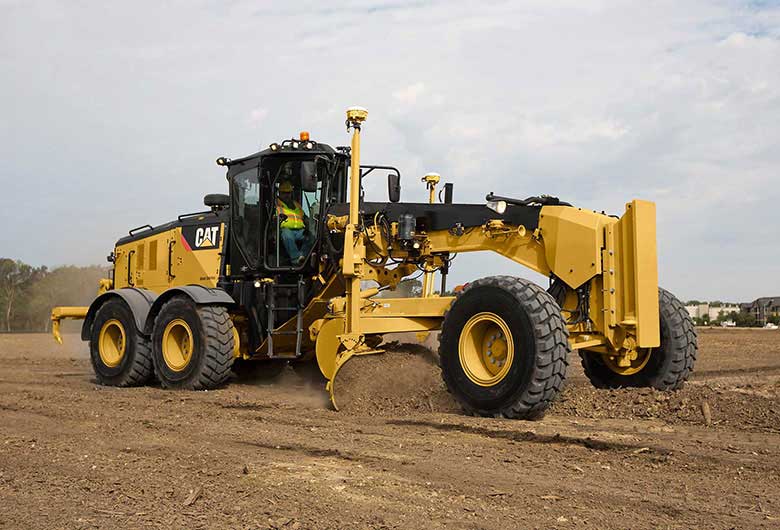 Grader
Grader is another important engineering tool for moving large amounts of soil. The overall goal of a grader is to ensure a flat surface for further construction.
In architectural design, a grader can be used to create a wider flat area to form the foundation of a building and structure.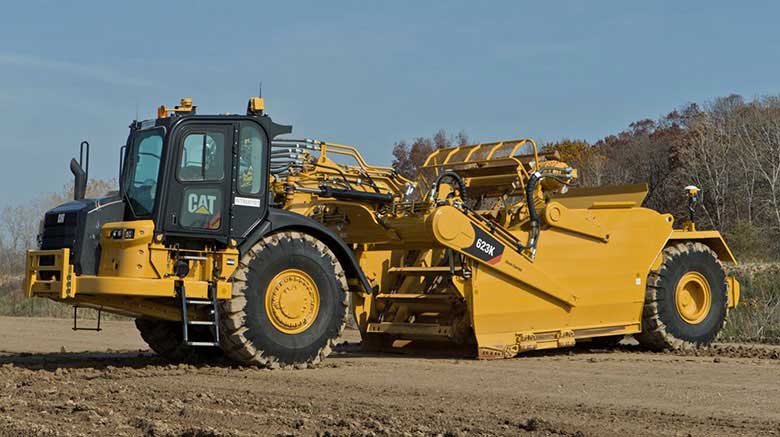 Scraper plays a unique role in infrastructure construction. It is equipped with hopper, whose height can be adjusted by the hydraulic system.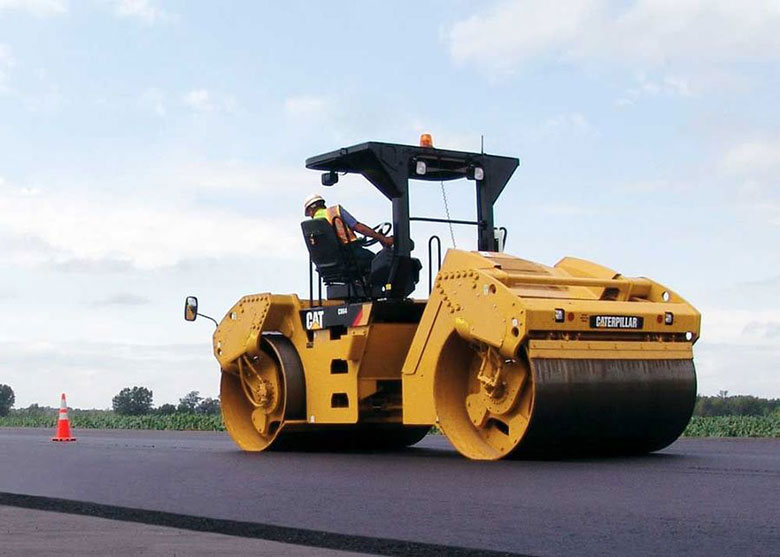 Compator
Loose soil tends to bring many problems to infrastructure projects, so it is required to compact the ground to improve the density of the ground.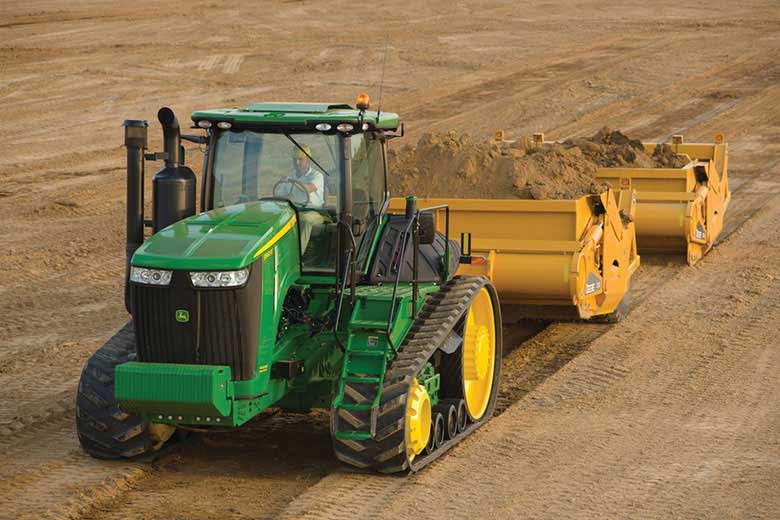 Tractor
The tractors are one of the most versatile heavy machinery in the construction industry. It is used to move or tow heavy objects near the operation site.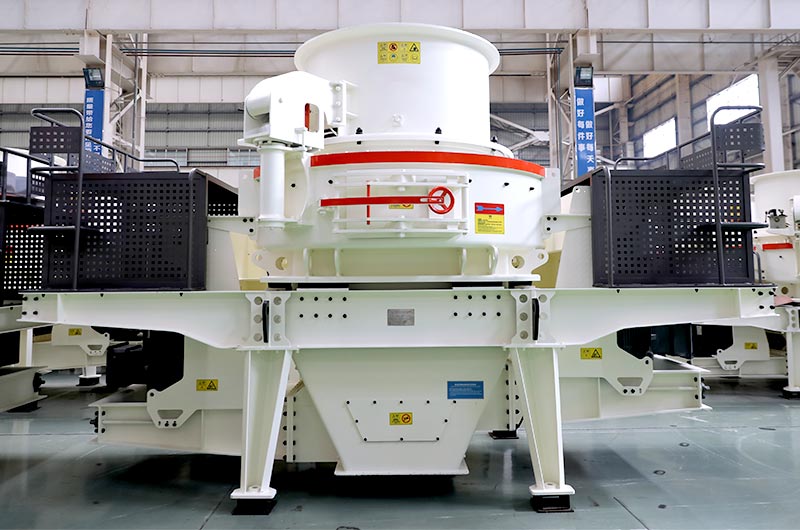 Sand making machine
Sand making machine is the most useful equipment used in the large-scale infrastructure project. It requires a higher level of sand and aggregate in large construction so that the normal running status and building's stability can be guaranteed.
There are several types of sand making machines, such as HVI sand making machine and VSI sand making machine. HVI sand making machine has a more stable performance, and convenient operation, which is the first choice of many enterprises.
The above is the main content of this article, if you have any questions or suggestions about the article, please contact us in the comments. Sincerely looking for your different and creative ideas.