Home >
Sand Making Machine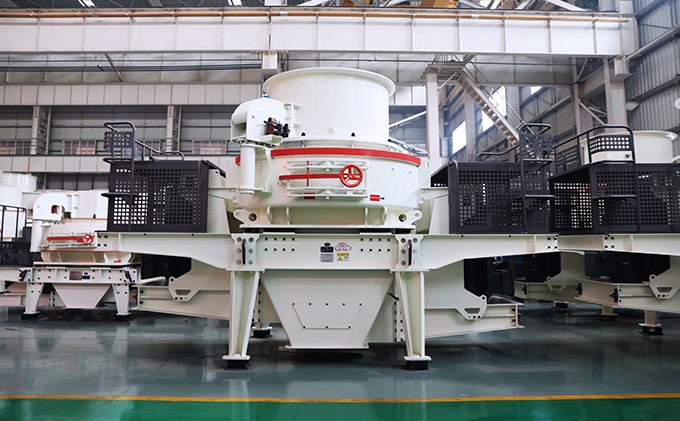 Sand Making Machine

Processing Capacity: 12-725 t/h

Max Feeding Size: 25-50 mm
Applied materials : rock, aggregate, gravel, granite, limestone, quartz, basalt, cobbble, dolomite, calcite, etc.

Email ( contact@sinoftm.com ), we will reply to you within 24 hours.
Get a quote
The Handling Materials of Sand Making Machine:
The sand making machine is applied to crush and reform soft, medium-hard and extra-hard materials such as minerals, cement, refractory matter, bauxite clinker, emery, glass raw materials, machine-made building stone materials and gold slag.
The Advantages and Benefits of Sand Making Machine:
1. Simple structure and low construction cost.
2. High crushing efficiency and saving energy.
3. Fine crushing and rough grinding functions.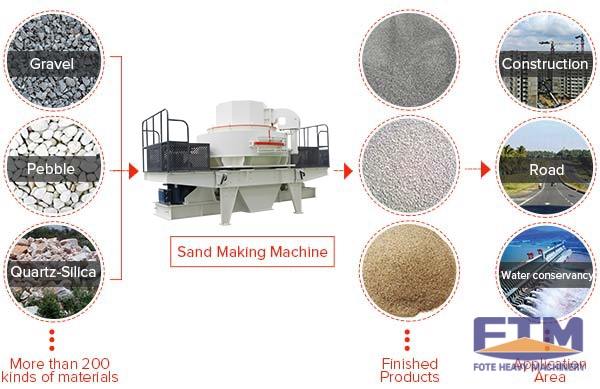 Features:
1. Strong ability of filtering materials that needn't crushing, little influence of material moisture, and the water content can reach 8%.
2. Be able to crush medium-hard and extra-hard materials (such as corundum and sintering bauxite etc).
3. Products are in cubic shape and cause little iron pollution.
4.Simple to operate, maintain and install.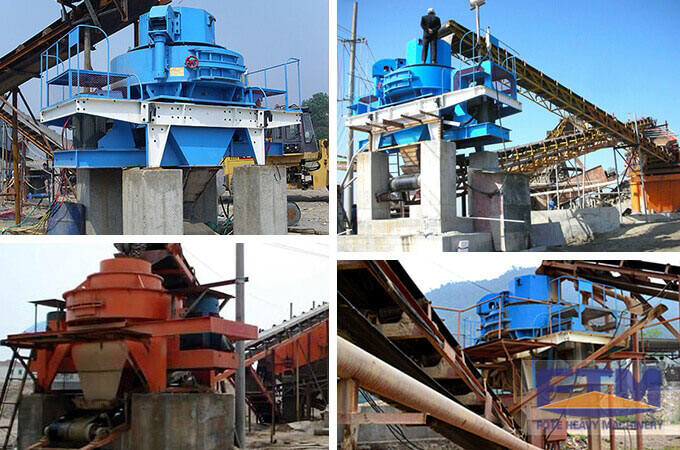 Working Process:
After entering the VSI sand maker, materials are divided into two parts by the distributor. Some enter the high speed spinning impeller through the middle part of the distributor, get sped up with the accelerated speed of hundred times of gravitational acceleration and thrown out of the three runners evenly spreading in the impeller at the speed of 60-70 m/s.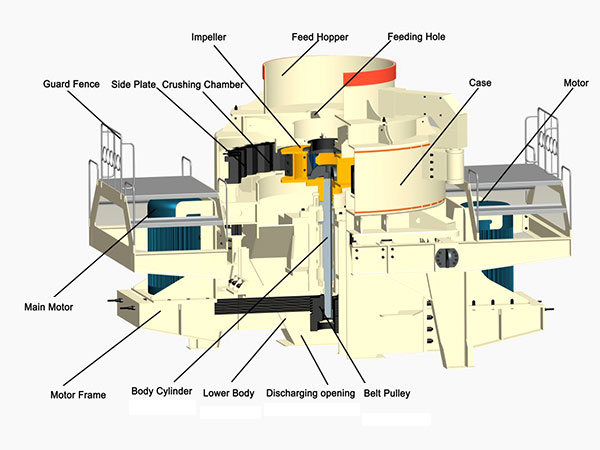 Then some materials falling around the distributor are crushed and impacted into the vortex motion cavity. They are rebounded by the material lining and inclined up to the top of the vortex motion cavity, then change the direction of motion and finally form the continuous material curtain with materials launched from the impeller runner. Therefore, materials will suffer two or more times of impact, grinding and crushing in the vortex motion crushing cavity. The crushed materials are discharged from the discharge gate in the bottom.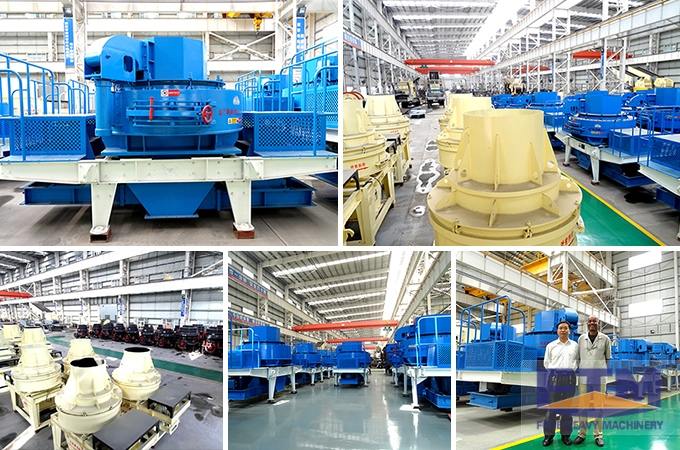 Parameter
Model
specification
Capacity
(t/h)
FTM-06
12-30
FTM-07
25-55
FTM-09
55-100
FTM-10
100-160