Mobile crusher is a new crushing machine for meeting people's high-standard requirements. The outstanding feature is that the mobile crusher can move freely according to the progress of the project.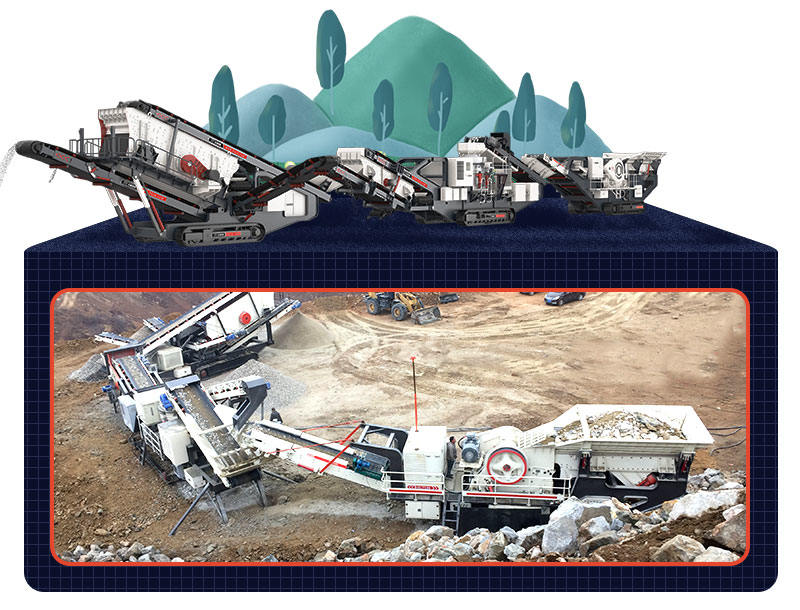 Mobile crushing plant crushing granite in Indonesia
There is no doubt that the mobile crusher is more convenient than the fixed crushers because of flexible configuration, little space occupation, and classification of material according to different materials and finished products according to demands. Not only that, but the crawler mobile crusher is also equipped with a hydraulic power system, which can automatically control the conveyor to unfold and fold, and the wireless remote control is more convenient and efficient.
The unique designs of mobile mining crushing machines
Adopt composite material instead of metal to making machine parts, which can reduce the machine weight itself and the difficulties to maintain.
Adopt modular assembly method to improve assembly speed and shorten delivery time.
Machine materials can also reduce noise and dust-especially suitable for working in residential areas and crushing urban construction waste.
How many types does mobile crusher have?
Mobile primary jaw crusher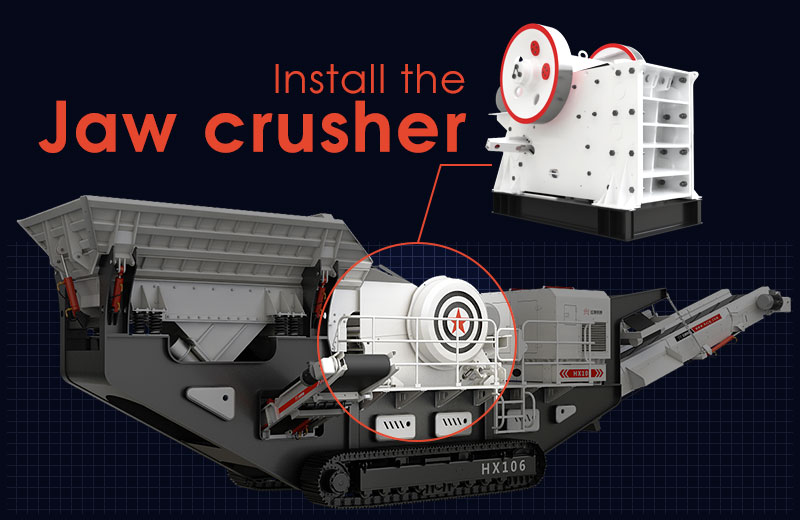 Mobile jaw crushers are mainly used in primary crushing stage
The mobile jaw crusher is mainly used for crushing bulk material at complex and difficult environment. Here Fote Machinery can provide all kinds of jaw crushers according to the properties of materials and demands on granularity. The mobile jaw crusher adopts hydraulic drive mode, which can guarantee the smooth running and free adjustment according to the actual requirements.
Mobile impact crusher
A mobile impact crusher is available in an open or closed circuit and mainly used for medium and fine crushing process. It can process materials with medium-soft hardness. The dual-fuel and electric driven way improves fuel efficiency and reduces operating costs. Moreover, the mobile impact crusher adopts module parts, which is easy to make maintenance and operation.
Mobile cone crusher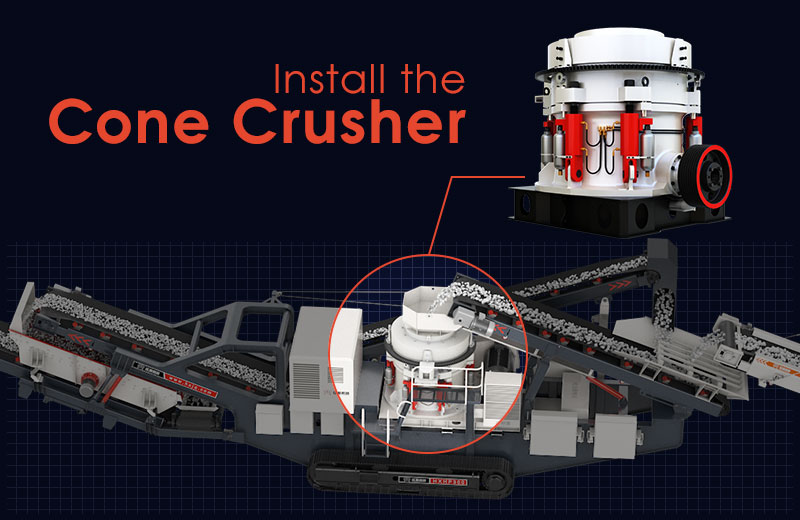 Mobile cone crusher crushing hard material in secondary or tertairy crusher
The mobile cone crusher is an ideal device for secondary and tertiary crushing. The device is equipped with an automatic setting and adjustment system, remote camera, and leveler, which can monitor and optimize production in time. The additional advantage of tracking the wear of the lining will help to minimize production interruptions and downtime.
The mobile crusher has improved the equipment management level and production efficiency to a certain extent. Its flexibility and convenience improve economic benefits, and save production costs for enterprises.
What are the advantages of mobile crushers?
Traditional crusher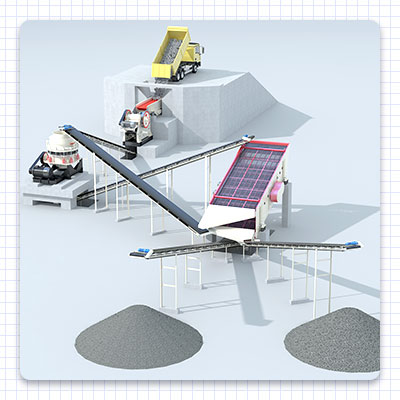 The traditional crushers are all fixed or stationary and mostly used for short-distance crushing site. They can also be combined with some auxiliary crushing equipment to form a complete rock crushing line, but this assembly is only suitable for the large-scale worksite.
Mobile crushing equipment

Mobile jaw crushing machine are processing granite in Bombayof India
The mobile crusher is different from traditional crushing equipment. In fact, the mobile crushing station is equivalent to a crushing production line which integrates multiple crushing types of equipment including crushing and screening machine. The mobile crusher can freely move to the crushing site for processing materials directly without transporting material back and forth.
Mobile crusher's performance and advantages
It is lightweight and less place-occupied, flexible, and especially suitable for working in narrow fields;
Machine fuel saving rate up to 25%.It does not damage the road, is equipped with multifunctional; attachments, and has a wide range of adaptation;
You don't need transport materials to the site, which greatly reduces costs;
Strong adaptability. The mobile crushing machine installs a complete coarse and fine crushing sieving systems. So, it can finish crushing in one machine or configure the unit for joint operation;
It can also be customized flexibly according to customer's material type and product requirements to make production organization and logistics transfer more direct and effective and minimize the cost.
Application field of mobile crushers
Mining industry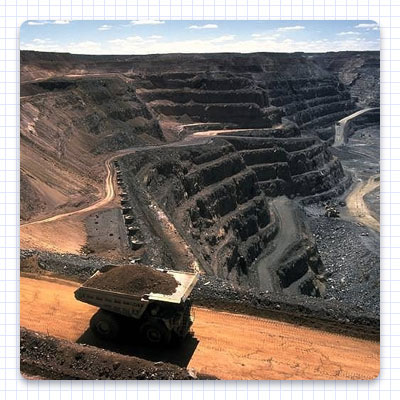 In open-pit mines, although some ore grade is high, the distribution is not concentrated. So, it is hard to achieve fixed crushing production operations at close distances.
The traditional long-distance crushing process needs to transport the raw material to the crushing production site, and then transport the finished products after multiple stages of crushing.
In open-pit mining, the mobile crusher can freely adjust the production position according to mining progress. The mobile crusher can crush ores such as gold ore, copper ore, iron ore, etc. to the required size, and then transports them to the ball mill through a conveyor belt for grinding and beneficiation.
Quarry field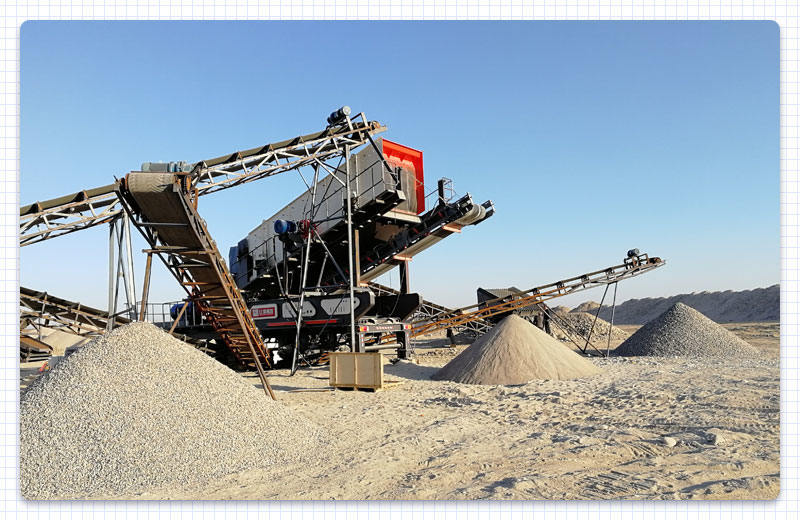 Mobile vibrating screen is screening limestone to make artificial sand
It is also suited for aggregate crushing. Crushed aggregates like limestone, basalt, granite, and cobblestone can be used to pave highways, railways, water conservancy, concrete mixing plants.
Ideal crushing equipment for construction waste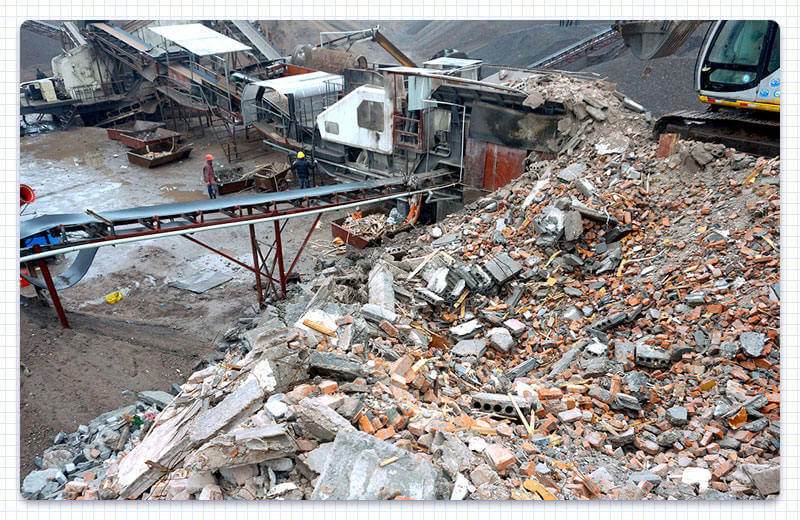 The mobile stone crusher is best to crushing construction waste like concrete
Mobile crushers are suitable for the recycling of construction waste.Mobile crushing equipment integrates the functions of receiving, crushing, transmission, processing, and reprocessing construction waste.
By combining with other equipment, it can form a processing line with powerful production capacity, which perfectly finished the shift to a new building material industry chain and low-carbon economy.
How to maintain mobile crushers?
1. Regular Maintenance
Small and medium-sized mobile crushers are mainly lubricated with grease and lubricating oil regularly.
If cone and large jaw crushers are installed, there is generally a forced lubrication system on the mobile crusher.
At this time, you should always observe the oil temperature, oil pressure, flow, and other parameters and loose fasteners.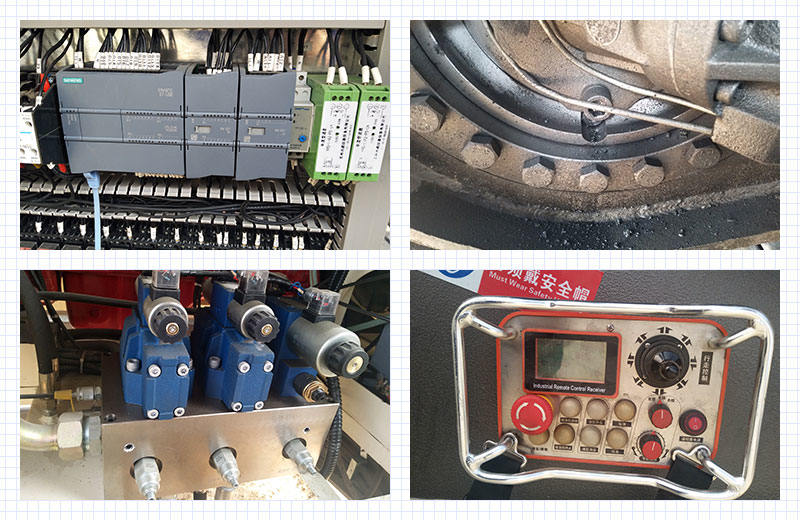 pictures show that which parts of mobile crushing machines need to focus for maintianing
During the operation of the equipment, pay attention to the noise and vibration. If there is excessive noise or vibration, you should shut down the mobile crusher immediately for further inspection. After removing the fault, please restart the machine with no load according to the startup sequence.
When the machine is running, please notice the quality and yield of the product because there may be problems such as blockage of the crusher and damage of the screening machine if product quality and yield are abnormal.
2. Overhaul
In order to maintain the good performance of the equipment, in addition to normal maintenance, the equipment must be subject to minor repairs, intermediate repairs and major repairs as planned.
1) Minor repair
It belongs to the planned pre-repair process. The purpose of minor repair is to deal with the partial damage caused by wear during the use of the equipment. The adjustment or replacement of wearing parts can help the mobile crusher work normally.
2) Intermediate repairs
First, you must stop the machine to do the intermediate repair.
The purpose is to check the wear situation of the important components in detail, replace some parts, and coordinate the service life of various components.
At this level, you should disassemble the entire unit, clean the parts.
3) Major repairs
It is carried out when the equipment is stopped for a long time. During the overhaul, all parts must be disassembled and carefully checked.
Repair and update all components to restore the equipment to its normal state and working ability.
Mobile rock crusher manufacturers-Fote Machinery
After more than 40 years of research and testing, Fote Machinery helps customers maximize their production efficiency. To ensure the smooth operation of the mobile crushing line, we provide end-to-end services ranging from installation test machine, machine inspection, fault diagnosis, parts maintenance, shutdown solutions, planning as well as emergency services.
Besides, we also provide the most professional training to ensure that the project can be carried out safely and effectively.
Our mobile crushers are exported to the whole world where and the best-selling countries are Indonesia, India, the United States, the United Kingdom, South Africa, the Philippines, Australia, etc.
At the same time, we adopt the fastest and most convenient transportation according to the different conditions of each country and aim to keep your project starting on schedule. If you like our mobile crushers, Fote Company sincerely welcomes your visit and consultation.
Parameter
MOBLIE IMPACT CRUSHER TECHICAL PARAMETERS
| | | | | | |
| --- | --- | --- | --- | --- | --- |
| Model | FTM938F1210 | FTM938FW1214 | FTM1149F1315 | FTM1349HD1110 | FTM1349HD1315 |
| Transportation Length(mm) | 12000 | 12000 | 13900 | 15450 | 15450 |
| Transportation Width(mm) | 2550 | 2550 | 2900 | 2950 | 2950 |
| Transportation Height(mm) | 3900 | 3900 | 4450 | 4500 | 4500 |
| Maximum Length(mm) | 12500 | 12500 | 13900 | 15450 | 15450 |
| Maximum Width(mm) | 3250 | 3260 | 3250 | 3250 | 3250 |
| Maximum Height(mm) | 5100 | 5200 | 5200 | 5200 | 5200 |
| Weight(t) | 39 | 44 | 54 | 62 | 62 |
| Crusher Model | PF-1210 | PF-1214 | PF-1315 | HD1110 | HD1315 |
| The Maximum Feeding Size(mm) | 350 | 350 | 500 | 400 | 700 |
| Production Capacity(t/h) | 70-130 | 100-180 | 130-250 | 112 | 280 |
| Vibrating Feeder | ZSW950×3800 | ZSW950×3800 | ZSW110×4900 | ZSW130×4900 | ZSW130×4900 |
| Main Belt Conveyor | B800×8.5M | B800×8.5M | B1000×9.5M | B800×11M | B1200×11M |
| Side-opening Belt conveyor(Optional) | B500×3.2M | B500×3.2M | B650×4M | B650×4M | B650×4M |
| Genset(Optional) (kw) | 320 | 320 | 400 | 320 | 440 |
| Iron Separator (Optional)(kw) | RCYD(C)-8 | RCYD(C)-8 | RCYD(C)-10 | RCYD(C)-8 | RCYD(C)-12 |
MOBLIE JAW CRUSHER TECHNICAL PARAMETERS
| | | | | |
| --- | --- | --- | --- | --- |
| Model | FTM938HD80 | FTM1149HD98 | FTM1349HD110 | FTM1349HD125 |
| Transportation Length(mm) | 12600 | 13500 | 14500 | 15200 |
| Transportation Width(mm) | 2600 | 2700 | 2800 | 2900 |
| Transportation Height(mm) | 3870 | 4200 | 4450 | 4500 |
| Maximum Length(mm) | 12500 | 14000 | 16100 | 16700 |
| Maximum Width(mm) | 4100 | 4500 | 5100 | 5100 |
| Maximum Height(mm) | 4100 | 4900 | 5000 | 5300 |
| Weight(t) | 39 | 57 | 55 | 65 |
| Tire Configuration | Dual-axial | Dual-axial | Dual-axial | Dual-axial |
| Jaw Crusher | HD80 | HD98 | HD110 | HD125 |
| Maximum Feeding Size(mm) | 500 | 550 | 660 | 800 |
| Discharge Opening Size(mm) | 50-150 | 75-175 | 100-200 | 125-225 |
| Capacity(t/h) | 85-275 | 110-350 | 215-510 | 280-650 |
| Vibrating Model | ZSW380×95 | ZSW420×110 | ZSW490×130 | ZSW490×130 |
| Main Belt Conveyor | B800×8.5M | B1000×9.5M | B1000×11M | B1200×11M |
| Side-opening Belt conveyor(Optional) | B500×3M | B650×3.5M | B650×4M | B650×4M |
| Genset(Optional) (kw) | 200 | 250 | 270 | 400 |
| Iron Separator (Optional) | RCYD(C)-8 | RCYD(C)-10 | RCYD(C)-10 | RCYD(C)-12 |
MOBLIE IMPACT CRUSHER TECHNICAL PARAMETERS
Model
The Maximum
Feeding Size(mm)
Production Capacity
(t/h)
FTM938F1210
350
70-130
FTM938FW1214
350
100-180
FTM1149F1315
500
130-250
FTM1349HD1110
400
112
FTM1349HD1315
700
280
MOBLIE JAW CRUSHER TECHNICAL PARAMETERS
Model
Maximum Feeding
Size(mm)
Capacity(t/h)
FTM938HD80
500
85-275
FTM1149HD98
550
110-350
FTM1349HD110
660
215-510
FTM1349HD125
800
280-650