The Introduction and Applications of Trommel Screen:
Trommel Screen is dedicated screening equipment which is used in power plant, coking plant, building materials, metallurgy, chemical industry, mining, and other industries. It solves the problem of screen mesh plug when classifying wet materials by circular vibrating screen and linear screen.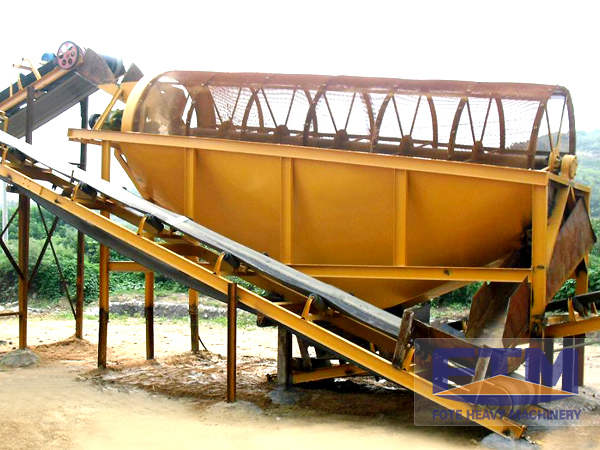 The Advantages and Benefits of Trommel Screen:
The sieve pore is not easy to be blocked;
Steady performance and low noise;
Simple structure and convenient maintenance.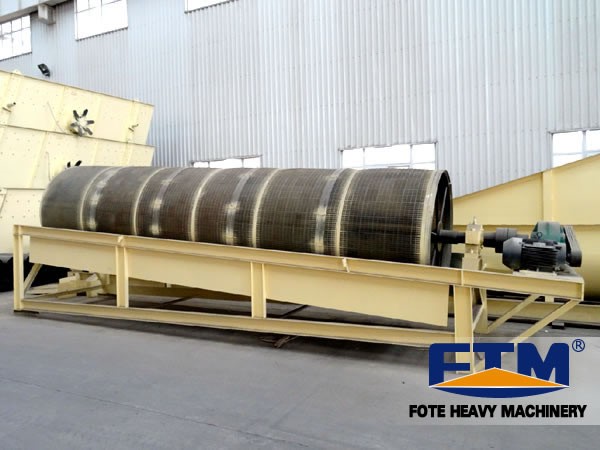 Why Choose US?
The tube of the screen can be closed, which helps to collect dust in a closed situation.
Reliable and less investment;
Using a specially made screen improves its efficiency and increase its service life.
Working Process:
The roller is installed tipsily on the rack. The motor contact with the roller through reduction gears. The roller driven by the motor rotates around its axis.
When the materials enter into the roller, the materials on the surface of the screen will overturn and roll, for the whole slant set is running and turning. The qualified materials will be discharged out from the bottom of the roller. And the unqualified materials will run out from the opposite side.
Since materials overturn and run ceaselessly, if there are materials locked in the hole of the screen, they will be ejected, which can prevent the screen hole from blocking.
Parameter
Model
Yield(m³/h)
Power
(kw)
Sieve hole(2mm)
Sieve hole(30mm)
YTS1230
12
100
5.5
YTS1240
14
120
5.5
YTS1250
15
140
5.5
YTS1530
18
150
5.5
YTS1540
18
150
7.5
YTS1550
20
180
11
YTS1560
22
200
11
YTS2040
25
250
15
YTS2050
30
300
15
YTS2060
35
350
18.5
Model

Yield(m³/h)
Power
(kw)
Sieve hole(2mm)
Sieve hole(30mm)
YTS1230
12
100
5.5
YTS1240
14
120
5.5
YTS1250
15
140
5.5
YTS1530
18
150
5.5
YTS1540
18
150
7.5
YTS1550
20
180
11
YTS1560
22
200
11
YTS2040
25
250
15
YTS2050
30
300
15
YTS2060
35
350
18.5