Ball mill, a pulverizing machine consisting of a rotating drum which contains pebbles or metal balls as the grinding medium, can grind ores and other materials typically to 20 mesh or finer in a variety of applications, both in open or closed circuits.
How does a ball mill work?
Add balls into the ball drum to approximately 33%. The figure is not fixed, as long as it is within the range of 30%-45%. As the ball mill rotates, the balls 'stick' to the inner surface of the ball drum due to the centrifugal force and are lifted on the rising side. At a certain angle, balls cascade down to the centerline of the ball mill because gravity overcomes the centrifugal force. And the ore is reduced to the required size by impact (balls impacting with the ore) and attrition (ore rubbing against other bits of ore and the milling balls).
Ball mill components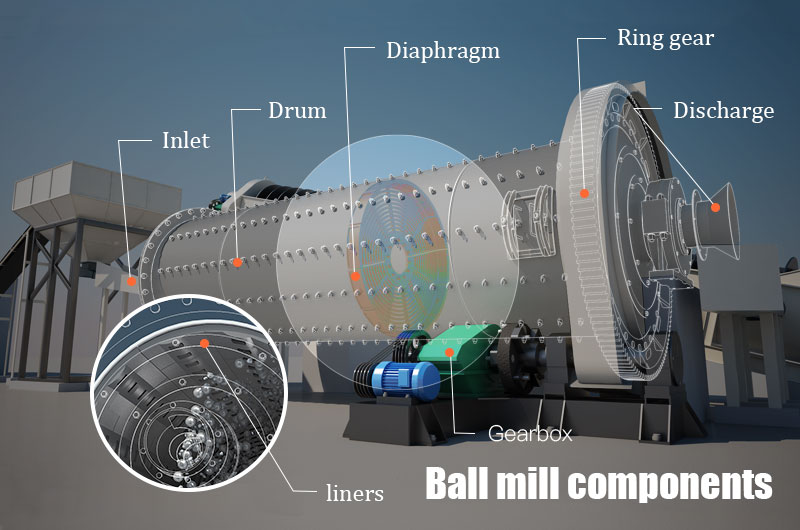 Ball mills consist of the following components:
Inlet – crushed ore is fed to the ball mill through the inlet.
Discharge – reduced feed exits the mill through the discharger.
Drum – the drum is the cylindrical casing of the ball mill. The inside surface of the ball mill drum is fitted with liners (also referred to as armor) that protect the steel shell from abrasion. There are several types of liners like galvanized iron plates, manganese liners, rubber liners, etc. Choose the appropriate liner according to the grinding material, output, budget, etc.
Ring Gear – a gear ring installed on the outer periphery of the drum.
Electric Motor – a motor used to rotate the drum. The motor drive train leads to a gearbox than a ring gear. The motor is usually fitted with a variable speed drive (VSD) to control the rpm of the ball mill.
Gearbox – used for speed reduction from the motor to the ball mill.
Balls-ball mill balls are also known as ball mill media. There are steel balls, ceramic balls, manganese alloy steel balls, etc. The material depends upon what material the ball mill will grind. The ball size is also of great importance. You need to choose the appropriate ball type, ball size, and ratio of large, medium, and small balls, for higher grinding efficiency.
Bearings - smaller ball mills use anti-friction cylindrical roller bearings. Larger ball mills use trunnion bearings and hydrostatic bearings.
Ball mill types
According to different standards, there are many types of ball mills.
Based on the discharge methods, there are overflow ball mills, grate discharge ball mills; according to whether water is needed in the processing, there are wet ball mills and dry ball mills; based on the shape of grinding medium, there are ball mills and rod mills; based on the drum length to diameter ratio, there are ball mills and tube mills. A typical ball mill will have a drum length that is 1 or 1.5 times the drum diameter. Ball mills with a drum length to diameter ratio greater than 1.5 are referred to as tube mills.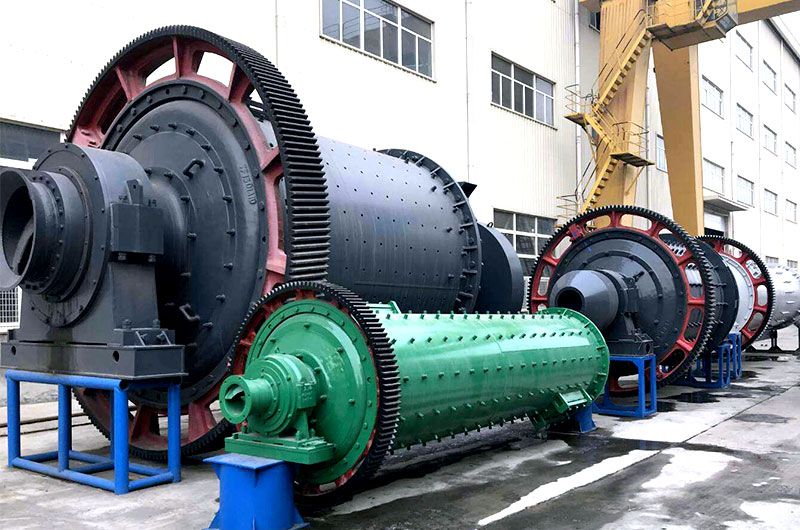 Ball mill application
Ball mills are usually applied in the comminution stage as grinding machines to reduce the size of the feed. It can be applied in both primary and secondary grinding. In primary grinding, it is fed from crushers such as jaw crushers. If the ball mill is used for secondary grinding, it is fed from other grinders, e. g. rod mills or SAG mills.
Now that we know ball mill is an efficient grinder, what materials can it grind?
A ball mill is a cylindrical device used in grinding materials like ores, alloys, coal, coke, fibers, cement clinker, refractory material, ceramics, limestone, quartz, gypsum, metal oxides, slag, etc. But ball mills cannot be used in the preparation of some pyrotechnic mixtures such as flash powder because of their sensitivity to impact.
Therefore, ball milling machines are widely used in cement, silicate products, new building materials, refractory materials, fertilizers, beneficiation of ferrous and non-ferrous metals, glass, ceramics, mining, and other industries.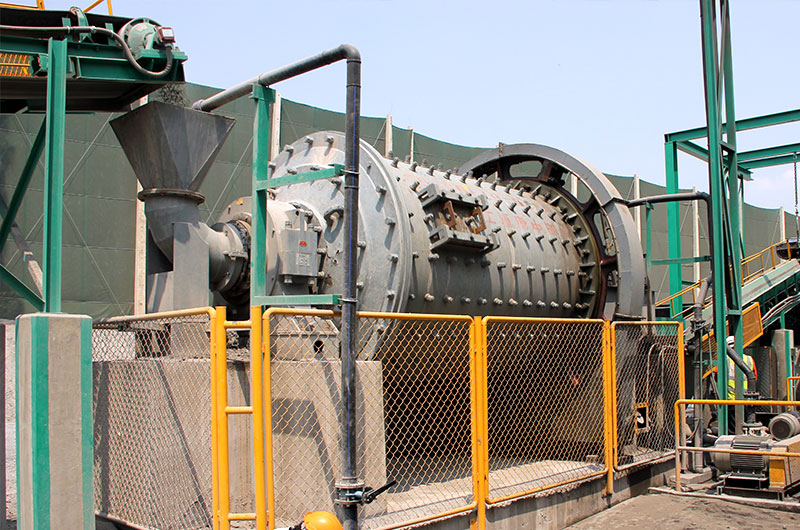 Ball mill manufacturer: Fote, your best choice
With more than 40 years of experience in ball mill technology, Fote can manufacture, supply, and export durable and efficient ball mills for a lower cost.
Long life and minimum maintenance
To help you get the most of your business, we have designed our ball mills with long-term operation in mind with a minimum need for maintenance.
Robust design results in long service life and less required maintenance. Therefore, wearable parts of Fote ball mills are made of high-quality raw materials to extend their service life. The shell of the ball mill drums, linear, grinding medium, to name a few.
Efficient operation through automatization
Fote engineers welcome the opportunity to assist you with circuit and circuit control design as well as the start-up, operation, and optimization of the milling plant. Automatic operation saves power, grinding media, and liner wear while increasing capacity.
Effective ball bill grinding technology
The direction of rotation of the screw at the feeding end and the screw at the discharging end are opposite. This design guarantees the even feeding speed and uniform discharging. In addition, the iron remover can be equipped subject to your own needs.
Sufficient parts supply and best service.
The ball mill produced by Fote Machinery can minimize the wear during operation due to the extraordinary casting process and heat-treating technology.
The grinding balls made of high manganese steel characterize good toughness and good manufacture ability with low price.
Ball mill accessories include big gear, pinion, hollow shaft, ring gear, big ring gear, steel ball, compartment board, transmission, bearing, end lining, and so on.
Sufficient supply of each component aims at minimizing equipment repair and replacement time.
Fast delivery speed
Even during the Covid-19, as long as there is trade permission in your country, we will deliver the products as fast as we could.
The following is the fastest shipping method and approximate delivery time according to the actual situation of different countries. (Only some customer countries/regions are listed)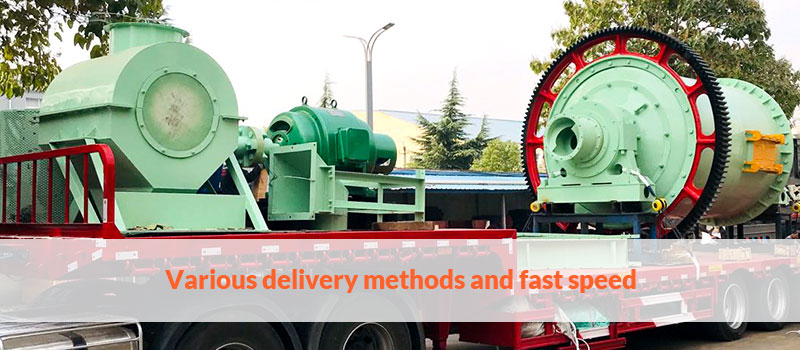 Location
country
city
Delivery method
Time required(day)
Southeast Asia
Indonesia
Jakarta
shipping
11
Malaysia
Klang
shipping
12
Philippines
Manila
shipping
5
Thailand
Laem Chabang
shipping
9
East Asia
Japan
Osaka
shipping
2
Korea
Pusan
shipping
2
Middle Asia
Uzebikistan
Tashkent
railway
16
Kazakhstan
Almaty
railway
8
Saudi Arabia
Jeddah
railway
25
South Asia
India
Nhava Sheva
shipping
20
Pakistan
Karachi
shipping
26
Africa
South Africa
Durban
shipping
30
Uganda
Kampala
shipping
45
Libya
Tripoli
shipping
35
Zambia
Lusaka
shipping
45
Kenya
Mombasa
shipping
32
Egypt
Alexander
shipping
34
Nigeria
Lagos
shipping
45
Europe
Russia
Vladivostok
shipping
10
UK
FEIXSTOWE
shipping
35
North America
The USA
LOG ANGELES
shipping
20
Canada
Vancouver
shipping
22
Mexico
MANZANILLO
shipping
21
South America
Brazil
SANTOS
shipping
38
Argentina
BUENOS AIRES
shipping
45
Chile
VAL PARAISO
shipping
56
Oceania
Australia
SYDNEY
shipping
20
Papua New Guinea
PORT MORESBY
shipping
30
New Zealand
AUCKLAND
shipping
24
Parameter
Model
Shell rotation speed
(r/min)
Ball load
(t)
Feeding size
(mm)
Discharging size
(mm)
Capacity
(t/h)
Motor power
(kw)
Total weight
(t)
Ф900×1800
36-38
1.5
<20
0.075-0.89
0.65-2
18.5
5.85
Ф900×3000
36
2.7
<20
0.075-0.89
1.1-3.5
22
6.98
Ф1200×2400
36
3
<25
0.075-0.6
1.5-4.8
30
13.6
Ф1200×3000
36
3.5
<25
0.074-0.4
1.6-5
37
14.3
Ф1200×4500
32.4
5
<25
0.074-0.4
1.6-5.8
55
15.6
Ф1500×3000
29.7
7.5
<25
0.074-0.4
2-5
75
19.5
Ф1500×4500
27
11
<25
0.074-0.4
3-6
110
22
Ф1500×5700
28
12
<25
0.074-0.4
3.5-6
130
25.8
Ф1830×3000
25.4
11
<25
0.074-0.4
4-10
130
34.5
Ф1830×4500
25.4
15
<25
0.074-0.4
4.5-12
155
38
Ф1830×6400
24.1
21
<25
0.074-0.4
6.5-15
210
43
Ф1830×7000
24.1
23
<25
0.074-0.4
7.5-17
245
43.8
Ф2100×3000
23.7
15
<25
0.074-0.4
6.5-36
155
45
Ф2100×4500
23.7
24
<25
0.074-0.4
8-43
245
56
Ф2100×7000
23.7
26
<25
0.074-0.4
12-48
280
59.5
Ф2200×4500
21.5
27
<25
0.074-0.4
9-45
280
54.5
Ф2200×6500
21.7
35
<25
0.074-0.4
14-26
380
61
Ф2200×7000
21.7
35
<25
0.074-0.4
15-28
380
62.5
Ф2200×7500
21.7
35
<25
0.074-0.4
15-30
380
64.8
Ф2400×3000
21
23
<25
0.074-0.4
7-50
245
58
Ф2400×4500
21
30
<25
0.074-0.4
8.5-60
320
72
Ф2700×4000
20.7
40
<25
0.074-0.4
22-80
380
95
Ф2700×4500
20.7
48
<25
0.074-0.4
26-90
480
102
Ф3200×4500
18
65
<25
0.074-0.4
As per process conditions
630
149
Ф3600×4500
17
90
<25
0.074-0.4
As per process conditions
850
169
Ф3600×6000
17
110
<25
0.074-0.4
As per process conditions
1250
198
Ф3600×8500
18
131
<25
0.074-0.4
45.8-256
1800
260
Ф4000×5000
16.9
121
<25
0.074-0.4
45-208
1500
230
Ф4000×6000
16.9
146
<25
0.074-0.4
65-248
1600
242
Ф4000×6700
16.9
149
<25
0.074-0.4
75-252
1800
249
Ф4500×6400
15.6
172
<25
0.074-0.4
84-306
2000
280
Ф5030×6400
14.4
216
<25
0.074-0.4
98-386
2500
320
Ф5030×8300
14.4
266
<25
0.074-0.4
118-500
3300
403
Ф5500×8500
13.8
338
<25
0.074-0.4
148-615
4500
525
Model
Feeding
size
(mm)
Capacity
(t/h)
Ф900×1800
<20
0.65-2
Ф900×3000
<20
1.1-3.5
Ф1200×2400
<25
1.5-4.8
Ф1200×3000
<25
1.6-5
Ф1200×4500
<25
1.6-5.8
Ф1500×3000
<25
2-5
Ф1500×4500
<25
3-6
Ф1500×5700
<25
3.5-6
Ф1830×3000
<25
4-10
Ф1830×4500
<25
4.5-12
Ф1830×6400
<25
6.5-15
Ф1830×7000
<25
7.5-17
Ф2100×3000
<25
6.5-36
Ф2100×4500
<25
8-43
Ф2100×7000
<25
12-48
Ф2200×4500
<25
9-45
Ф2200×6500
<25
14-26
Ф2200×7000
<25
15-28
Ф2200×7500
<25
15-30
Ф2400×3000
<25
7-50
Ф2400×4500
<25
8.5-60
Ф2700×4000
<25
22-80
Ф2700×4500
<25
26-90
Ф3200×4500
<25
As per process
conditions
Ф3600×4500
<25
As per process
conditions
Ф3600×6000
<25
As per process
conditions
Ф3600×8500
<25
45.8-256
Ф4000×5000
<25
45-208
Ф4000×6000
<25
65-248
Ф4000×6700
<25
75-252
Ф4500×6400
<25
84-306
Ф5030×6400
<25
98-386
Ф5030×8300
<25
118-500
Ф5500×8500
<25
148-615