Detailed Description
The Major Equipment of Dry Mortar Production Line:
The production line consists of storage system, metering and batching system, conveying system, mixing system, air compressor system , packaging system, and dedusting system, etc.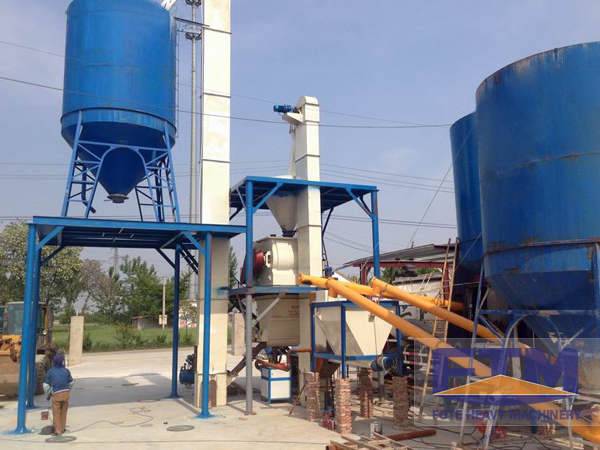 The Raw Materials of Dry Mortar Production Line:
1. Cementing material: cement, lime, plaster.
2. Aggregates: yellow sand, quartz sand, limestone, dolomite, expanded perlite, etc.
3. Mineral admixtures: industrial byproduct, industrial slag, fly ash, pozzolana, fine silica powder, etc.
4. Water-retention and thickening material.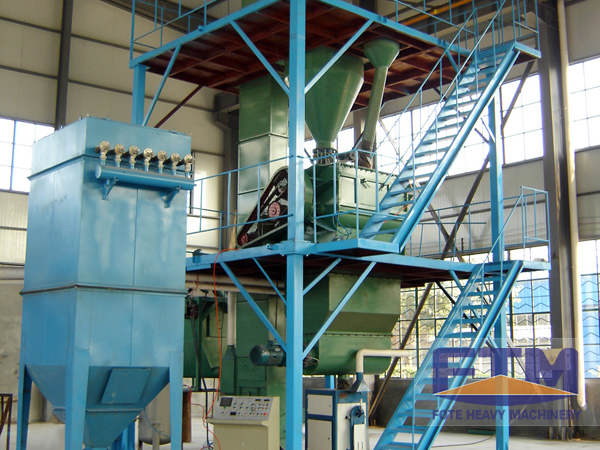 The Description of Dry Mortar Production Line:
Dry mortar, one emerging dry mixing material and one new excellent product that can be easily used and restored, is produced by large-scale manufacturing companies. Its main binder is cement.