Flotation dressing is an important process that is widely used. According to statistics, more than 95% of non-ferrous metal minerals are processed by flotation technology. Flotation is also applied in the beneficiation of ferrous metals, precious metals and non-metallic minerals, as well as water purification.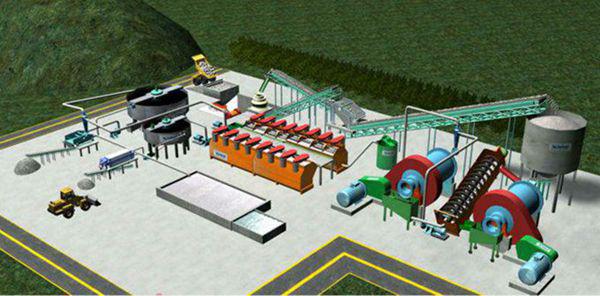 3D schematic picture of flotation process
What equipment is mainly used in the flotation process?
What is the flotation process?
Common flotation processes include preferential flotation, bulk flotation, partial bulk flotation, iso-flotability flotation, etc.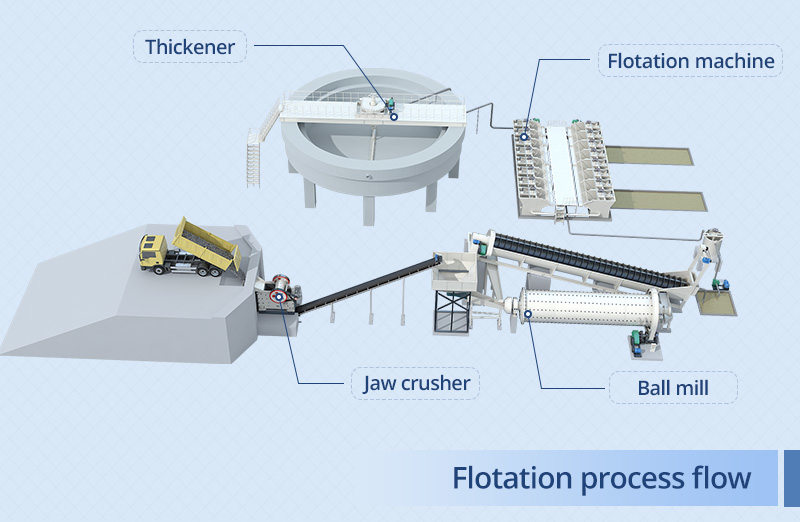 Flotation process flow
Preferential flotation
Float one of the minerals and inhibit another first, and then activate and float the latter.
Application conditions: When useful minerals contented in the ore is higher with coarser grain size or the useful minerals have a large difference in floatability, but their contents are similar to each other, preferential flotation can be used.
Advantages: The process conditions of the preferential flotation flow are easy to control, and the production index is high and stable.
Disadvantages: Compared with bulk flotation, the preferential flotation process needs a longer flotation time and a large number of flotation machines, so its production cost is higher.
Bulk flotation
The useful minerals are selected together and then separated one by one.
Application conditions: It can be used for polymetallic ores with low minerals or useful minerals embedded in aggregates.
Advantages: Under rough grinding conditions, a large amount of gangue can be discarded after flotation, which reduces the amount of gangue entering the follow-up operation and thus reduces the cost of follow-up operation.
Disadvantages: Because there are collectors on the surface of the bulk concentrate and the slurry, it will bring difficulties to the next step of separation.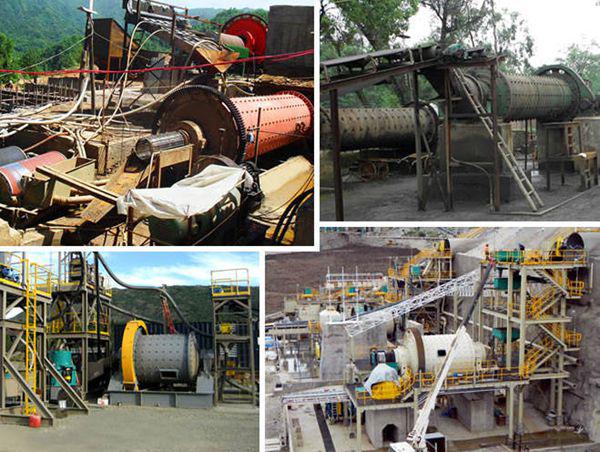 Working site of Flotation separation
Partial bulk flotation
First, float certain two useful minerals and inhibit the remaining minerals. Then the third useful mineral is activated and floated, and the bulk concentrate that floats first is separated to obtain a qualified concentrate.
Application conditions: When several useful minerals in minerals have similar floatability, while other minerals have different floatabilities, it can be used.
Iso-flotability flotation
Separate the minerals to be recovered into easy-to-float and difficult-to-float parts, and then float and separate them in the order of easy and difficult.
Application conditions: It is suitable for processing complex polymetallic sulfide ores containing parts that are easy and difficult to float.
Advantages: Compared with the bulk flotation process, the iso-flotability flotation process needs less reagent usage, which not only eliminates the influence of excess reagent in flotation, but also improves the selection index.
Disadvantages: This process needs more equipment than bulk flotation, and the investment is larger than that of bulk flotation.
What are the flotation processes of common minerals (copper ore, lead-zinc ore, iron ore, etc.)?
The flotation of different minerals with different properties in industrial production requires different prescriptions and flotation processes.
Flotation of copper
There are many methods for beneficiation of copper ore.
Most of the copper sulfide ores adopt preferential flotation. Xanthate (collector), terpineol (foaming agent) and lime (adjusting agent) are commonly used before flotation in order to separate gangue and symbiotic iron sulfide ore.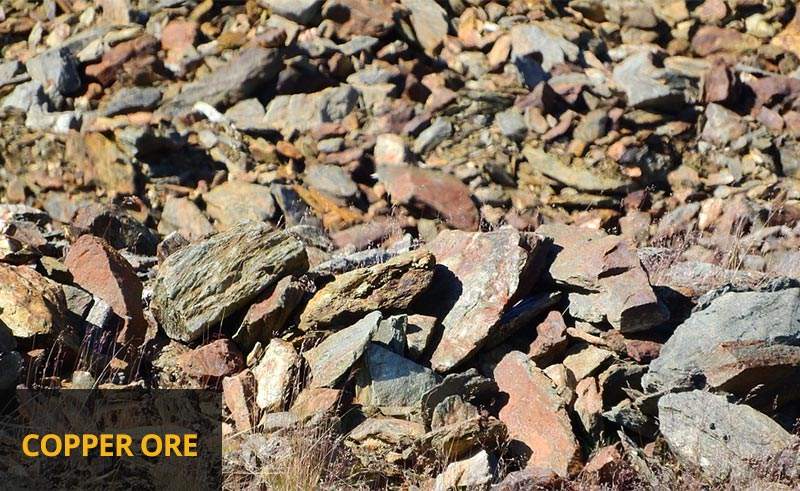 Copper ore
Copper oxide ores are generally activated with sodium sulfide and then floated with xanthate, or directly floated with fatty acid as the collector.
Flotation of lead-zinc ore
When the preferential flotation process is adopted, zinc sulfate and cyanide are used to suppress sphalerite, and xanthate is used to float galena. Then use copper sulfate to activate sphalerite and xanthate to float sphalerite.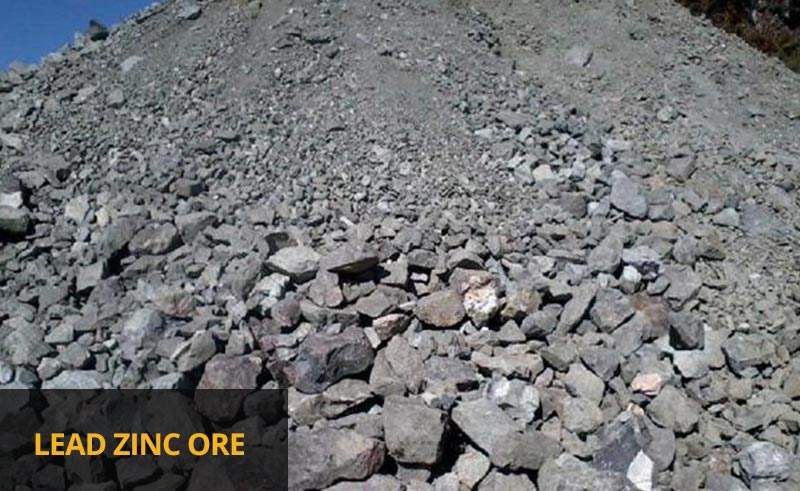 Lead-zinc ore
When the bulk flotation process is adopted, the lead and zinc minerals are floated out together with xanthate. Then use zinc sulfate and cyanide to inhibit zinc minerals and float lead minerals of bulk concentrates. Many concentrators now adopt sulfurous acid instead of cyanide.
Flotation of iron ore
Minerals such as hematite, limonite are commonly floated with oleic acid, tar oil, oxidized paraffin soap or petroleum sulfonate as collectors (and foaming agent), which is called direct flotation of iron ores.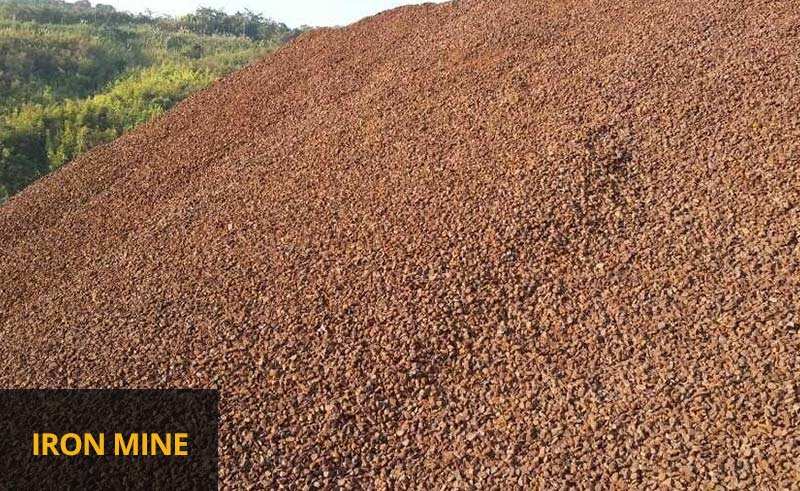 Iron ore
The flotation of quartz with cationic amine collectors, or flotation of quartz activated by calcium ions with anionic collectors is called reverse flotation of iron ore. Fine impregnated iron ore can be processed by flocculation-desilting-reverse flotation.
Flotation of tungsten and tin ore mud
For the flotation of fine mud containing wolframite or cassiterite, oleic acid, toluene arsenic acid or styrene phosphoric acid can be used as collectors, while water glass as gangue inhibitor. Sometimes lead nitrate is used as an activator.
Flotation of fluorite and apatite
In the flotation of fluorite and apatite, oleic acid, oxidized paraffin soap or tall oil are commonly used as collectors, while water glass, tannin extract, sulfonated crude phenanthrene, etc. are used as gangue inhibitors.
Flotation of slime and graphite
Generally, alcohol is used as a foaming agent, while kerosene and other neutral oil are used as collectors for flotation of slime and graphite.
Fote flotation production line cases
100 TPH graphite ore flotation process in Vietnam
Firstly, carry out the graphite ore dressing test. The test samples were taken by the client and sent to our company.
After the samples were tested, the raw ore was grinded in nine stages, followed by one roughing, one scavenging and nine concentrations. The graphite concentrates with a yield of 14.20%, a fixed carbon content of 92.30% and a recovery rate of 87.91% could be obtained.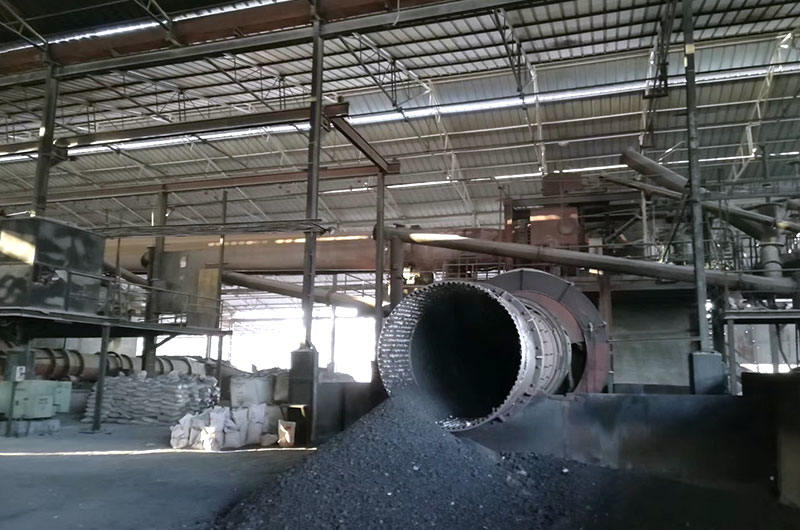 100 TPH graphite ore flotation process in Vietnam
In order to obtain part of the high carbon graphite concentrate, the graphite concentrate is subjected to wet screening.
| | | |
| --- | --- | --- |
| Mesh of concentrates | Yield | Fixed carbon content |
| +140 | 3.68% | 95% |
| -140 | 10.72% | 91.46% |
The 100 TPH graphite ore beneficiation project in Vietnam has a recovery rate of 92% with an expected annual income of 48 million US dollars.
125 TPH feldspar flotation process in India
The raw ore of a feldspar mine in India contains 4.37% of K2O, 3.38% of Na2O, 30.48% of Fe2O, 77.56% of SiO2, 12.13% of Al2O3. Our customer expects to recover the feldspar in it.
Fote adopts an acidic fluorine-free flotation process to process the ore. After removing impurities (iron, mica, mud, etc.), flotation and separation of feldspar and quartz are carried out through two-stage roughing, two-stage sweeping, two-stage concentration in order, finally can get: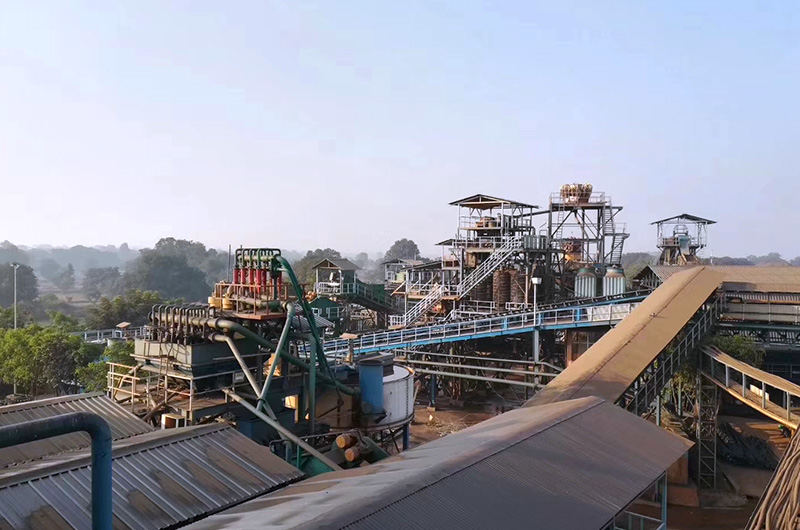 125 TPH feldspar flotation process in India
| | | | | | |
| --- | --- | --- | --- | --- | --- |
| Types | K2O+Na2O (Feldspar concentrates) | Fe2O (Feldspar concentrates) | K2O | Na2O | SiO2 (Quartz concentrates) |
| Contents | 12.73% | 30.09% | 56.32% | 53.83% | 98.45% |
150 TPH iron ore flotation process in the Philippines
An iron ore mine in the Philippines contains 0.15% copper, 5.59% sulfur, and 43.47% iron. It belongs to the refractory polymetallic ore because the relationship between sulfur and iron is very close and the disseminated grain size is quite fine.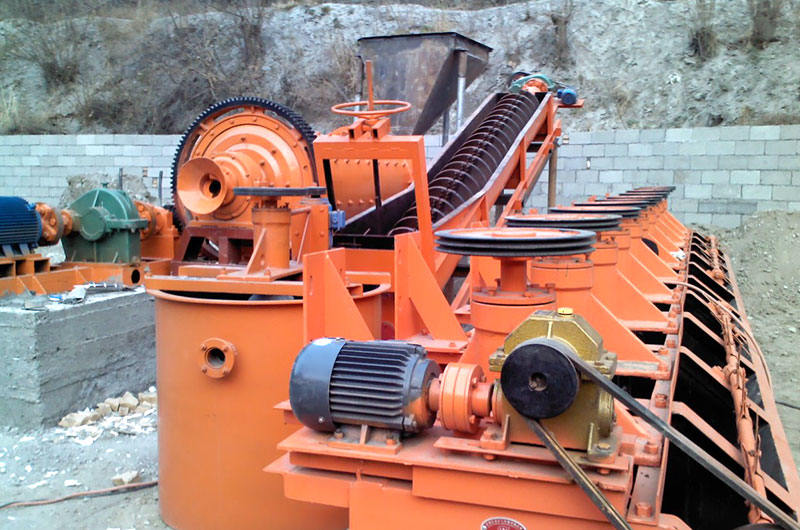 150 TPH iron ore flotation process in the Philippines
The main metallic minerals in this mine are chalcopyrite, pyrite, pyrrhotite, etc., and the main gangue minerals are quartz, chlorite, calcite, mica and some clay minerals.
According to the characteristics of the ore, the technological scheme of "stage grinding - stage low intensity magnetic separation - obtaining iron coarse concentrate - flotation desulfurization of the coarse iron concentrate" is adopted. Finally, we get:
| | | | | |
| --- | --- | --- | --- | --- |
| Types of concentrate | Iron content | Sulphur content | Copper content | Recovery rate |
| Iron ore concentrate | 68.93% | 0.82% | / | 69.32% (Iron) |
| Sulfur ore concentrate | / | 33.69% | / | / |
| Copper concentrate | / | / | 13.03% | / |