The cone crusher is a popular rock crusher in mining operations, aggregate production, and recycling applications. Many users use it for size reduction and shaping of precious metals (e.g. gold, silver, and palladium), concrete, and hard rock.
Owing to the wear resistance, large output, and uniform product cube, the cone crusher is used in secondary, tertiary, and quaternary crushing, with the jaw crusher and gyratory crusher used for primary crushing. However, a cone crusher can also perform primary crushing if the feed size is small enough.
Ftmmachinery engineer team makes a description and comparison between the 4 types of cone crushers, to help you choose the right one.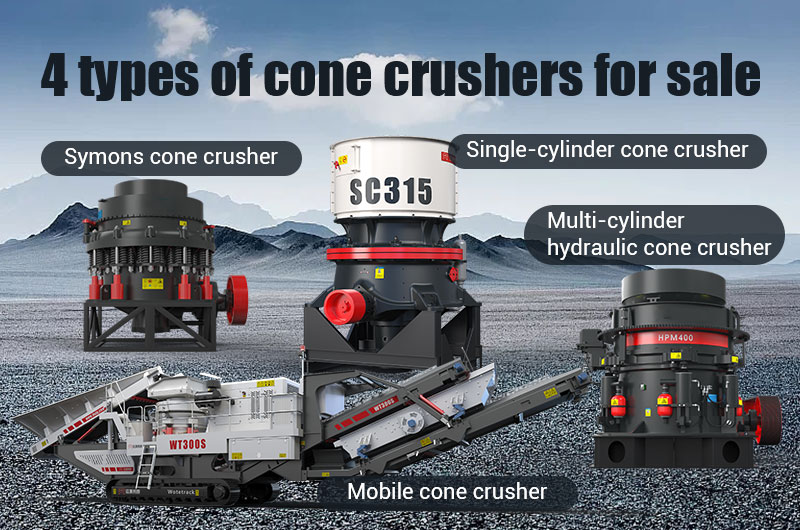 Symons cone crusher
Symons cone crusher, or compound cone crusher, is an upgraded version of the spring cone crusher. It is used for medium or fine crushing and is suitable for a site where not require a high granularity standard.
Symons cone crusher has low operating costs and stable performance, which is suitable for small and medium-sized crushing plants with limited budgets. This crusher is very popular in Africa.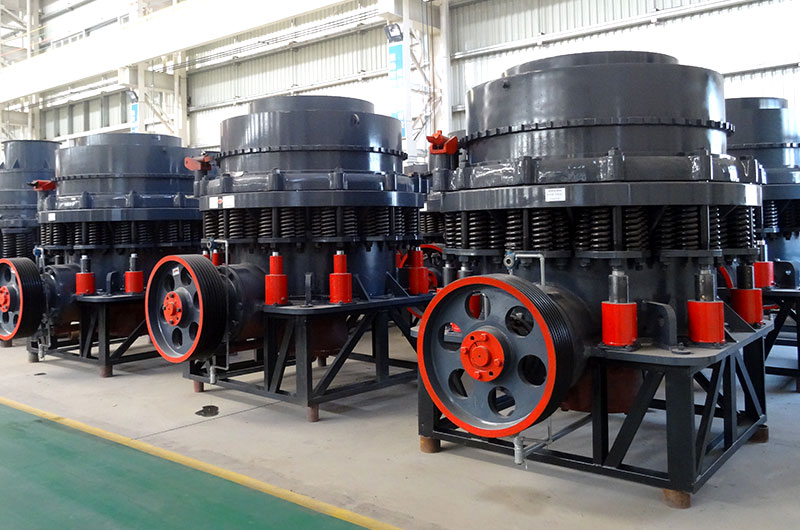 The spring safety system can play the role of overload protection so that foreign iron pieces can pass through the crushing cavity without causing damage to the crusher.
However, Symons cone crusher has these disadvantages:
In terms of structure, it is much heavier than the single-cylinder hydraulic cone crusher of the same specification.
The maximum feed size is 241 mm, which is smaller than other crushers.
It controls the output size by reducing the size of the discharge opening, so it is not suitable for use for ultra-fine crushing and sand making operations.
The crushing force is small, the output is low, and the crushing efficiency is not as high as that of the hydraulic cone crushers.
Single-cylinder cone crusher
The single-cylinder cone crusher is a medium and fine crusher with better performance than the Symons cone crusher.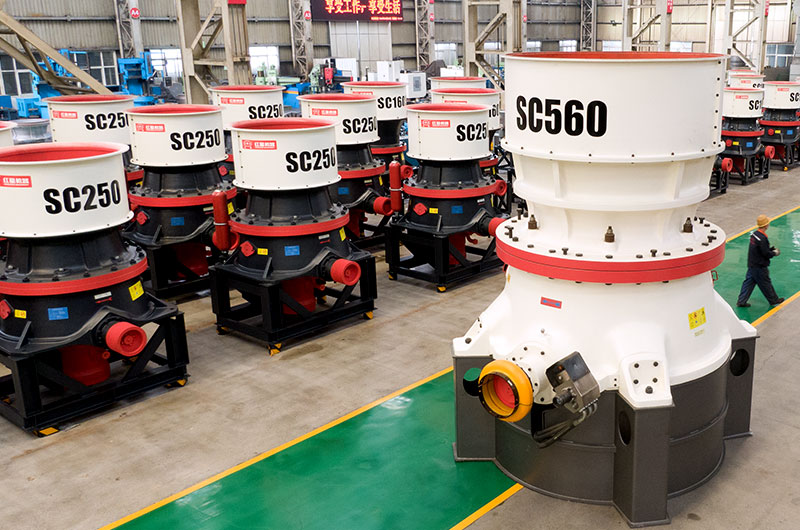 It is suitable for crushing soft ores and weathered ores with large output. Many users like to use it to crush granite, basalt, river pebbles, limestone, dolomite, and diabase with a particle size of less than 560 mm.
Single-cylinder cone crusher has many advantages:
It has a simple and compact structure (one hydraulic cylinder), low failure rate, and low production cost.
It adopts a fully automatic control system. This continuously monitors the actual load inside the crusher, thereby optimizing crusher utilization.
The finished product has a small and uniform particle size.
However, its crushing force is not as good as the multi-cylinder hydraulic cone crusher, especially for crushing very hard materials.
Multi-cylinder hydraulic cone crusher
Multi-cylinder hydraulic cone crusher is the latest addition to the cone crusher family. It has a high capacity and the highest crushing force of any cone crusher of similar size. Besides, it has a good shaping effect.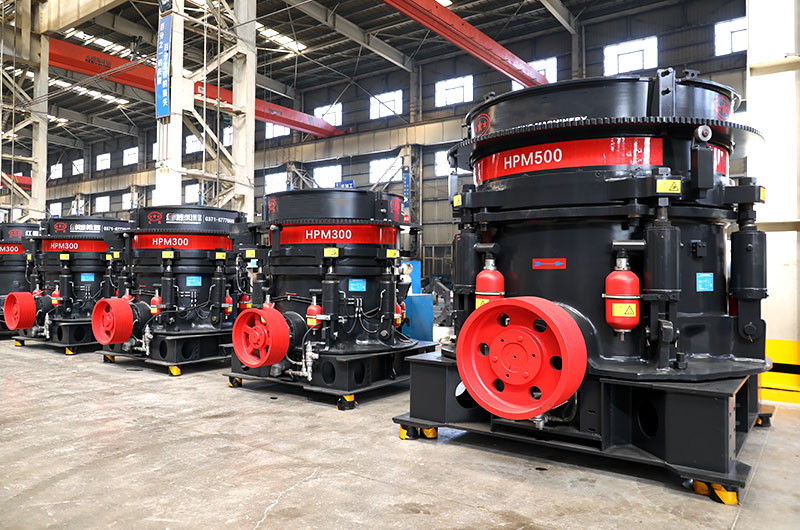 Therefore, it is ideal for medium crushing, fine crushing, and even superfine crushing of hard and soft rocks.
More advantages you may like:
It perfectly combines crushing stroke, crushing speed, and the crushing cavity, so it has a higher output than other cone crushers.
The finished product has a more uniform particle size, higher strength, and fewer needles (below 8%), which is more in line with the requirements of high-quality aggregate.
The discharge port adopts hydraulic adjustment, the discharge adjustment range is wide, and the flexibility of adjusting product grade is greater. Materials smaller than the discharge port can account for 70%-80% of the capacity.
Unique hydraulic and lubrication system design, with double insurance. It can protect the hydraulic cone crusher when overloaded, and the bearings are well-lubricated.
The wearing parts are made of wear-resistant high-manganese steel, so the service life is long. Besides, maintenance is simple and convenient.
Single-cylinder or multi-cylinder cone crusher? Which one is better?
Many users are confused about the selection of single-cylinder and multi-cylinder cone crushers. Ftmmachinery recommends:
Under the same specifications, multi-cylinder cone crushers can crush harder materials and produce more qualified products. Generally speaking, the harder the materials, the greater the difference between the two crushers.
Considering the investment cost and the long-term plant efficiency, we recommend medium crushing select the single-cylinder cone crushers, and fine crushing select the multi-cylinder ones.
Mobile cone crusher
In addition to the fixed cone crushers, many cone crusher models are also available as mobile versions.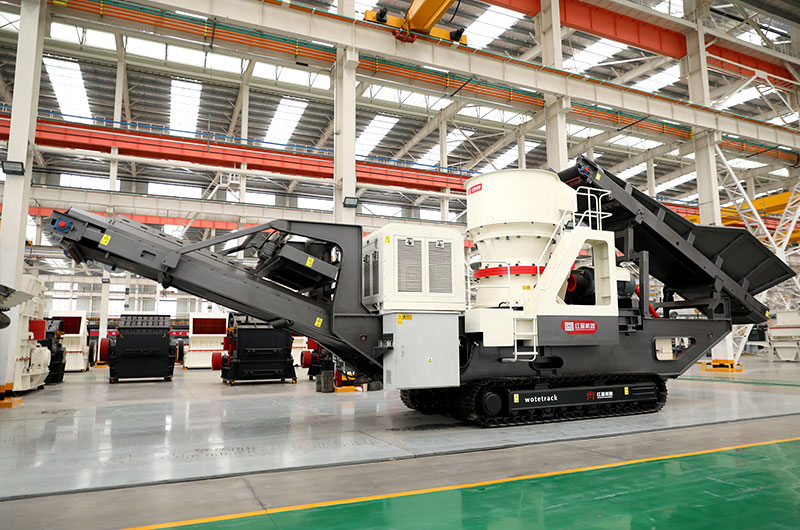 This type of cone crusher can be combined with the jaw crusher, vibrating screen, and other equipment to form a mobile crushing station. The crushing station has two types: crawler type and tire type. Learn more about the Mobile Crushing Station.
The mobile cone crusher is not restricted by the site. It can be easily and flexibly moved to the crushing site. This kind of crushing equipment is commonly used in the recycling of construction waste.
Ftmmachinery cone crushers for sale
A variety of new and used cone crushers are available on the market. Compared with the used cone crushers, new ones have longer lifespans and quality assurance. As one of the leading cone crusher manufacturers, Ftmmachinery offers various cone crushers, which are affordable and engineered for multiple crushing stages of all rock types.