Concrete waste is typically generated during construction, demolition, or renovation projects, and it can consist of concrete slabs, blocks, pipes, and other materials.
Rather than disposing of these waste materials in landfills, which can take up valuable space and harm the environment, concrete recycling helps reduce the amount of waste sent to landfills, conserves natural resources, and reduces carbon emissions associated with the production of new concrete.
To recycle concrete, a crushing process is required.
There are mainly 5 types of concrete crushers like portable crusher, mobile crusher, small concrete crusher, excavator concrete crusher and bucket crusher, so you have to choose the right crushing machine according to your own situation.
A portable stone crusher, a wheeled-mounted crushing machine, is a perfect machine for processing concrete waste because of its strong flexibility. Concrete recycling manufacturers always know that if they choose to set up a fixed crushing line, they have to pay more time, money for labor and transportation.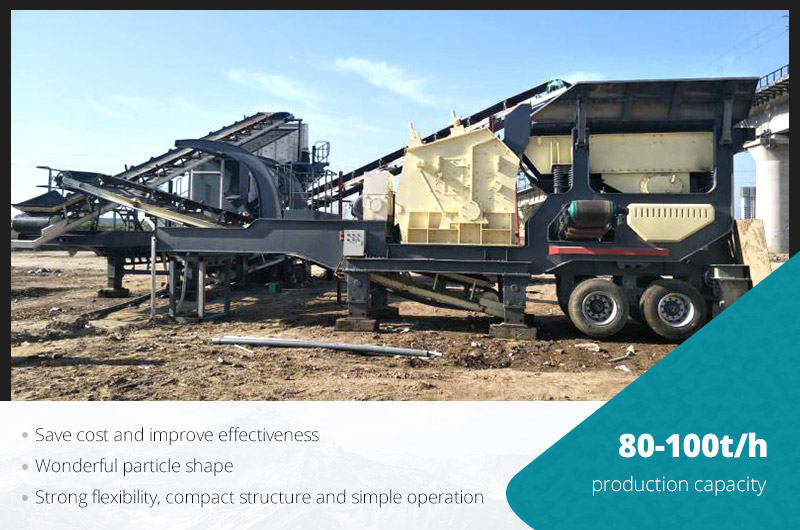 portable concrete crushers for recycling blocks
A portable crusher can load various fixed crusher machines like fixed jaw crusher, impact rock crusher, hydraulic cone crusher, etc. Therefore, it is a mobile crushing plant integrating crushing equipment, conveyor, and power control equipment. It can last for 20,000 hours under difficult conditions while 30,000 hours under normal conditions, and then needs to be overhauled so that its service life can be extended.
80-100t/h portable concrete crusher sales in India
This Indian customer purchased FTM938HD80 portable jaw crusher, portable impact crusher, and portable stone screener. These machines can not only produce a wonderful cubical shape of products but greatly reduce labor and transportation cost. The original plan was to require three people to spend about half a month fully installing a fixed crushing production line. In addition to transportation costs, the total cost was really expensive.
Later, due to a friend's recommendation, after detailed cost calculation and comparison, he finally chose to buy FTM Company's portable mobile equipment to recycle concrete blocks.
Fixed concrete recycling line VS portable concrete crushing plant
| | | |
| --- | --- | --- |
| Cost Section | Fixed crushing line | Portable crushing line |
| Labor cost(3people work for 15 days ) | 9000$ | 0 |
| Transportation | 1000$ | 0 |
| Delivery cost | 2000$ | 1000$ |
| Jaw crusher | 4500$ | 10000$ |
| Impact crusher | 15000$ | 20000$ |
| Vibratory screen | 1500$ | 1500$ |
| Maintenance | 6000$ | 2500$ |
| Total | 39000$ | 35000$ |
It can be seen from the table that Fote portable concrete crusher helps customers save costs, improves production efficiency, and brings objective profits to customers. If you are interested in this equipment, you can consult and quote to obtain detailed information about the equipment.
Compared with the tire-type concrete crusher, the unique feature of the mobile crusher is that it uses a crawler or tracked mounting way, which makes it 100 percent free movement and to be operated by remote control.
It is especially suitable for concrete crushing sites that need to climb slopes, and the installation is extremely convenient for all installation steps can be complemented within two hours.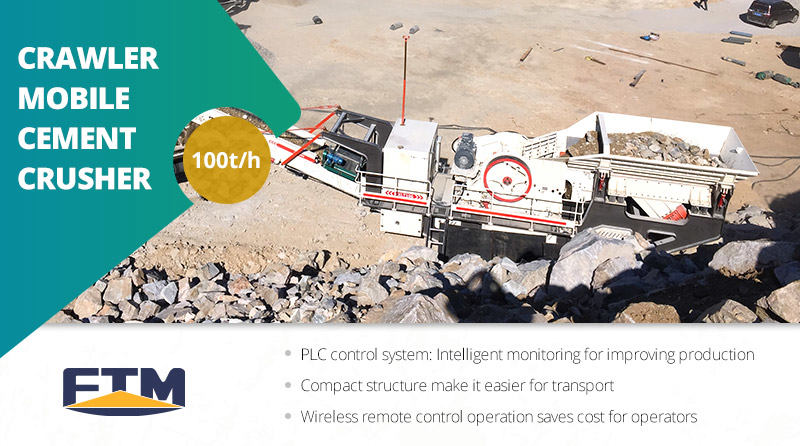 mobile crushers can freely move
100t/h mobile concrete crusher working site in the UK
This British customer ordered a mobile jaw breaker and mobile impact in December last year, but due to the covid-19, he couldn't come to the factory to buy it in person. The sales team of FTM Manufacturer introduced him to detailed equipment information online and provided him with the best solution based on its output, size and other requirements. After talking, he was very satisfied and then purchased machines online in March 2020.
Parameter of the mobile crusher machines he purchased
| | | |
| --- | --- | --- |
| Project demands | Mobile conceret jaw crusher | Mobile concrete impact crusher |
| capacity | 85-110t/h | 100-250t/h |
| Feeding size(mm) | 500-800 | 300-350 |
| Discharging size(mm) | 20-40 | 10-20 |
| power | 250kw | 320kw |
2 Types of small concrete crushers
Small concrete crushers are mainly used for crushing with small output, and most of them are jaw crushers with fixed and mobile types. The feed size of the small concrete crusher is not very large, so it can only process smaller concrete materials.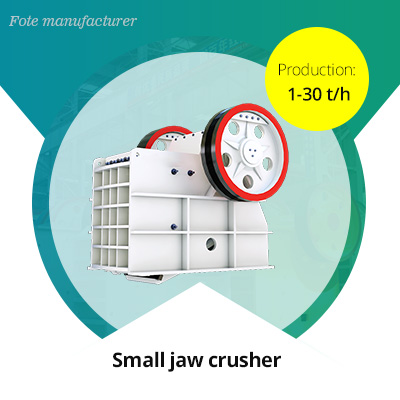 it is used for small size of concrete
Weight:12t
Capacity:1-30t/h
Feeding size: 400×730
Power:37-45kw
Small mobile jaw crusher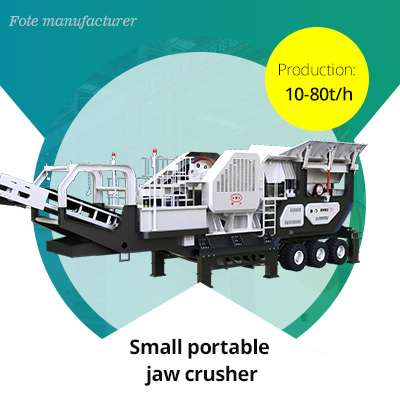 Weight:39t
Capacity: 10-80t/h
Feeding size:500
Power:200kw
Excavator concrete crusher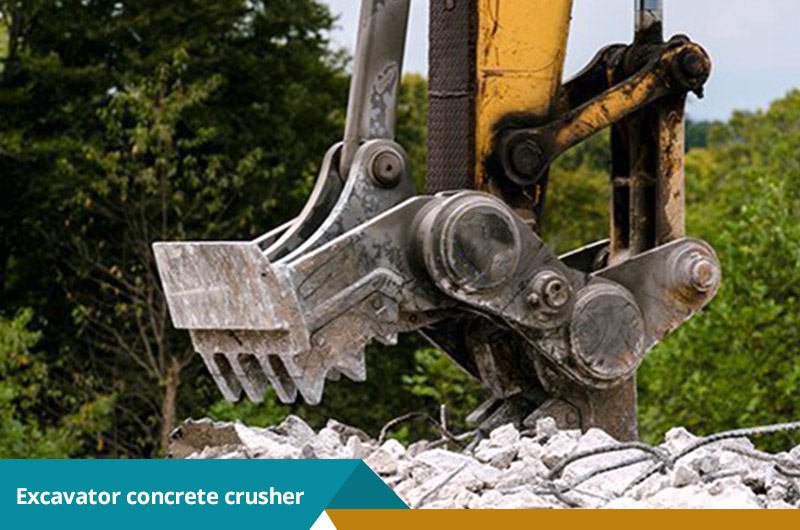 Excavator concrete crusher can make it easy to process concrete mixed with mud and scrap. It is made of high-strength wear-resistant steel, which can be directly installed or hooked to the excavator, which greatly improves the versatility of the excavator.
It is mostly used for the removal of concrete slabs, walls and bridge decks. The jaws of this crusher can be operated without any hydraulic pressure. The crushing process depends on the pressing forces created by movable front jaw and fixed rear jaw, which can separate the concrete from the steel bar and crush the concrete at the same time.
Concrete crusher bucket
It is also an ideal attachment for recycling different materials. You can just mount the crusher on a wheel loader to demonstrate the outstanding performance of this attachment on reinforced concrete. Usually, one of the most difficult materials to recycle is wood scraps mixed with metal parts.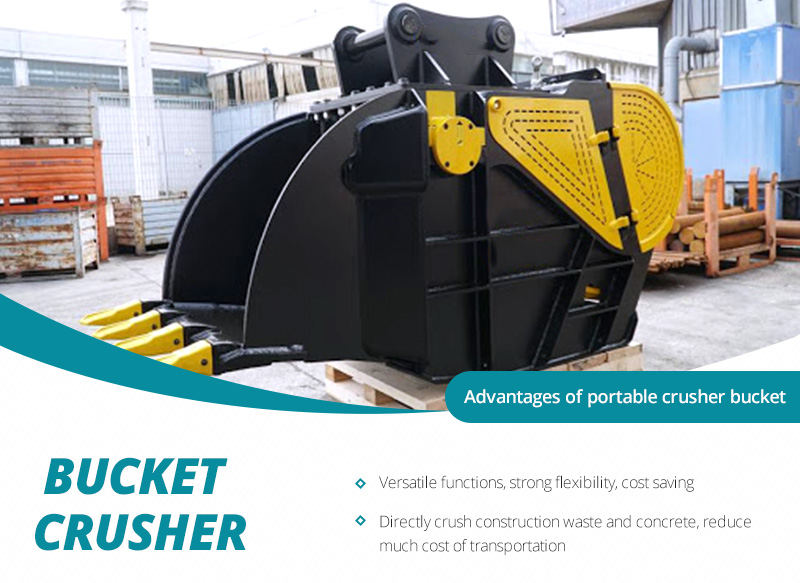 What are the advantages of concrete crusher bucket?
1

Materia out of the crusher bucket means great savings.

2

You can reduce the volume of material transported from the site and also avoid buying back the crushed material if needed.

3

The other great advantage is that you can use the recycled waste as a construction material.
contact supplier to get price of concrete crushers