Common tin ores
Tin ore is the main raw material for tin smelting. Because it is rust and corrosion resistant, it is often alloyed with other metals and is easily plated on metal surfaces.
At present, more than 50 kinds of tin minerals and tin-containing minerals have been discovered, such as placer tin ore (cassiterite), alluvial tin ore and rock tin ore.
Tin deposits are widely distributed around the world, of which Indonesia is the world's largest tin producer after Malaysia, accounting for about 50% of the global tin production. Alluvial tin ore is common in Indonesia.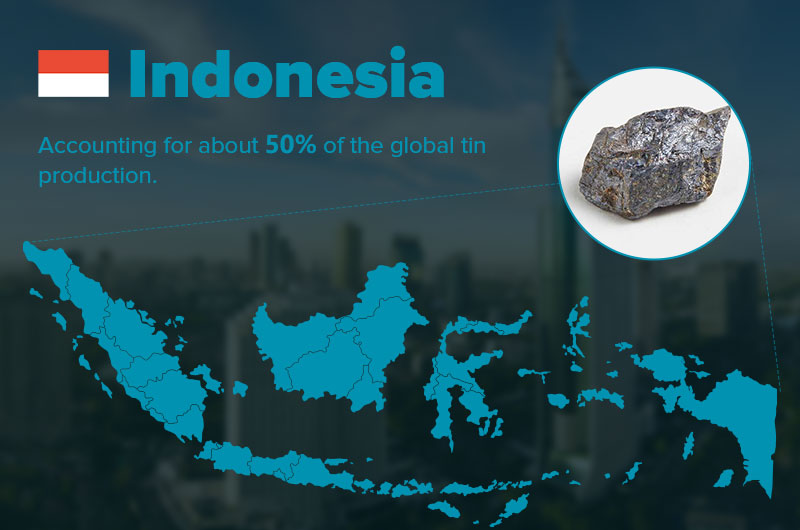 This blog will introduce alluvial tin ore processing in Indonesia.
Analysis on processing alluvial tin ore in Indonesia
Before processing alluvial tin ore, you must analyze the mineral properties and carry out a mineral test so that you can establish the optimal processing plant at low cost.
Analyzing the mineral properties
The alluvial tin ore in Indonesia is often mixed with lots of stones, sand, gravel, soil, and sticky clay, sometimes with other minerals like magnetic iron, tungsten, ilmenite, hematite, monazite, and zircon sand.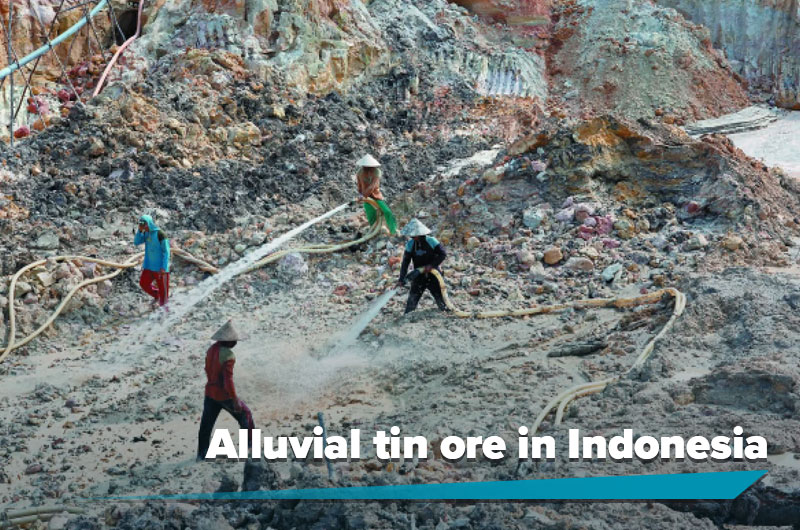 Establish optimal alluvial tin ore processing plant
The alluvial tin processing method is similar to that of placer gold. Generally, the gravity separation method is used. It is the most economical and effective method for processing alluvial tin, as the specific gravity difference between tin and barren material is very large, and this method is environmentally friendly and low in cost.
Establish optimal alluvial tin ore processing plant: Washing-Screening-Gravity separating-Drying.
Please note:
If the tin ore has a low monomer dissociation degree, a rod mill should be used to release tin minerals.
If the tin ore contains magnetic minerals, a magnetic separator should be used to improve the tin recovery rate and concentrate grade.
How to process alluvial tin ore in Indonesia?
1. Washing alluvial tin ore
First, alluvial tin ore must be washed with a washing machine before separation.
Generally, alluvial tin ore has large mud content, strong viscosity, and fine particle size. Ordinary washing machines cannot wash it cleanly and it is easy to lose fine-grained tin ore particles. Ftmmachinery Sand Washer can help you solve this problem, which sells at $6, 000 (the lowest price).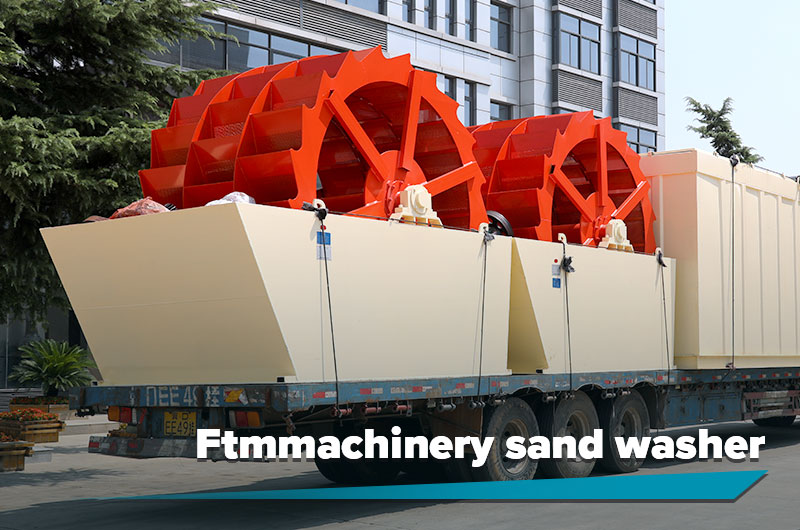 3 unique advantages of Ftmmachinery Sand Washer:
High cleaning efficiency. It breaks the mud mass, greatly reduces the incidence of tin mineral particles being wrapped in mud, thereby fundamentally improving the tin recovery rate.
Recycle fine sand. There is almost no loss of fine rock powder during washing.
High quality. The final product is of high quality that can easily meet the standards.
2. Screening alluvial tin ore
After washing, the alluvial tin ore is screened with a trommel screen. As the raw material is often mixed with large stones such as waste rocks and pebbles, screening out these useless materials is beneficial to the next stage of separation work.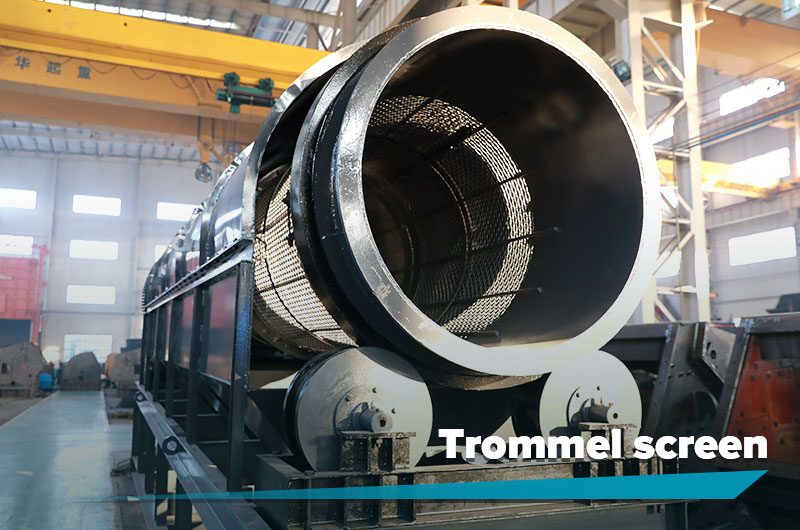 Ftmmachinery Trommel Screen is a new-type self-cleaning screen. Compared with other screening equipment, it has 3 advantages:
Higher screening efficiency. The area of the circle is larger than that of other shapes of the same size, so the screening capacity per unit time is larger. And it cleans up the attached sand by itself to prevent the net from being blocked.
Lower energy consumption. The material running time is only half of other screens.
No dust and no noise. The entire screening drum is sealed with an isolation cover, which is environmentally friendly and safe.
You may also want to know
Price: $2, 655 /Set (the lowest price)
Feed size: 3 mm–100 mm
Capacity: Closely related to the screen size. The output of a 2 mm sieve is 12-35 m3/h (19.2-56 t/h). The output of a 30 mm sieve is 175 m3/h (280 t/h), which meets the requirements of large-scale production.
3. Separating alluvial tin ore
Alluvial tin ore is separated by gravity separation.
For alluvial tin ore with a high degree of monomer dissociation, the final concentrate is obtained by a shaking table at one time. The concentrate grade is above 60%.
For alluvial tin ore with a low monomer dissociation degree, use a jig machine for primary selection, then concentrate enters shaking table for final concentration.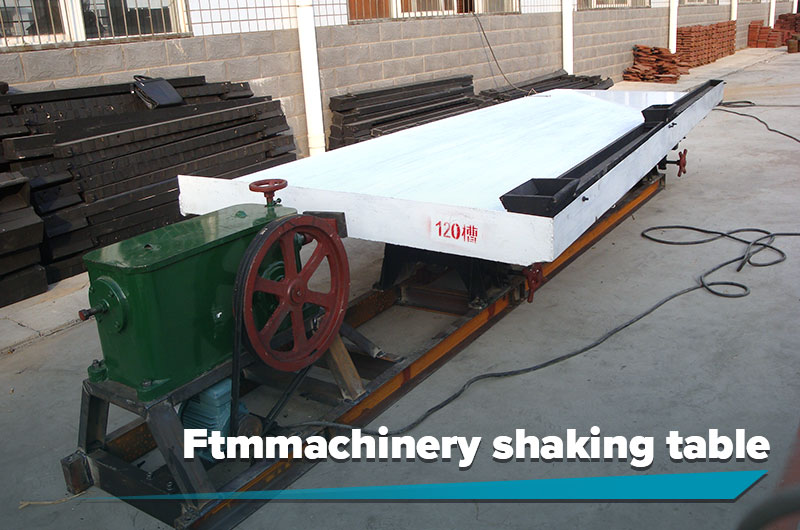 2 unique advantages of Ftmmachinery Shaking Table:
The enrichment ratio (the ratio of concentrate grade to raw ore grade) is 100 times higher than other processing methods.
It consumes no medicine and little power.
4. Refining alluvial tin ore
If a higher tin ore grade is required, use a magnetic separator to remove other magnetic minerals such as iron, ilmenite, hematite, coltan, monazite, etc.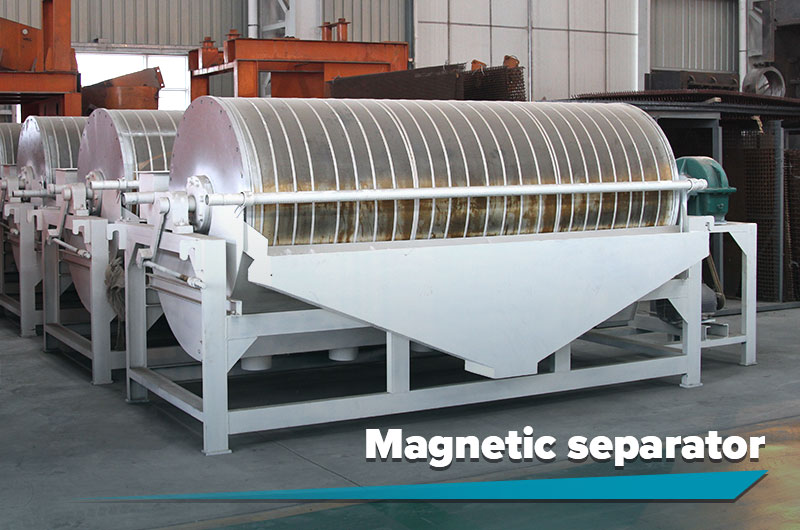 You may want to know about Ftmmachinery magnetic separator:
It requires no electric power
Price:

$

1, 100 /Set (the lowest price)
5. Drying alluvial tin ore
If there is a large quantity of water in tin concentrate tailings and concentrate, use a dryer for dewatering and drying. The dewatering process can be designed according to the customer's requirements.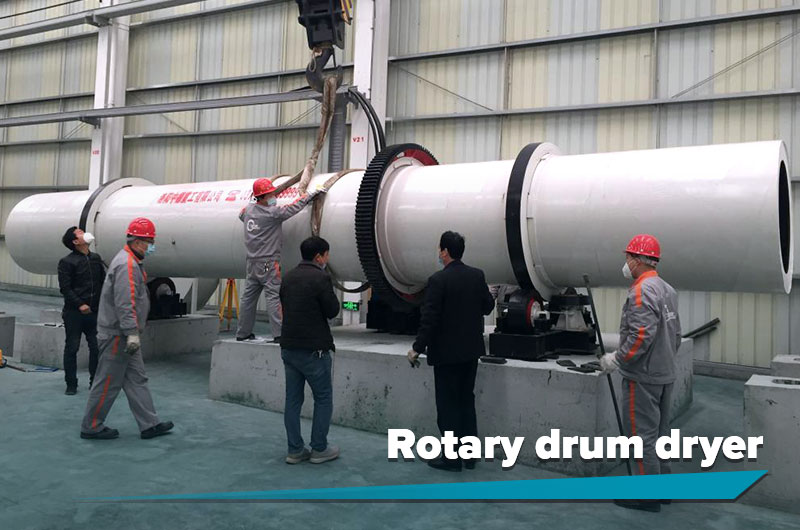 You may want to know about Ftmmachinery Dryer:
Price: $5, 200 /Set (the lowest price)
Controlled particle size and moisture. When drying, the product moisture can reach below 8%, and the particle size can be controlled below 8 mm.
Long service life. Using a high-grade alloy steel plate increases its wear resistance by 3-5 times, and extends its service life by over 3 times.
Zero dust pollution.