Surface Mining Equipment Market Will Reach $8950 Mn by 2025
The global Surface Mining Equipment market was valued at 6850 million US$ in 2018 and will reach 8950 million US$ by the end of 2025, growing at a CAGR of 3.4% during 2019-2025.
Famous mining equipment manufacturers
Among the mining equipment manufacturers, some companies occupy a very important position and are in a leading position in the growth of sales.
Atlas Copco: The Atlas Copco Group's industry includes construction and mining equipment and assembly systems. Products are sold and leased under different brands through a global sales and service network in 160 countries, half of which are served by wholly-owned or joint venture customer centers.
Komatsu: Komatsu Group is one of the world's largest manufacturers of construction machinery and mining machinery. It was founded in 1921 and has a history of 90 years. Group sales in fiscal year 2010 reached $21.7 billion.
Sandvik: Sandvik is the world's leading manufacturer of advanced product. In 2012, annual sales were nearly 98.5 billion Swedish kronor. Sandvik invests approximately SEK 3 billion annually in research and development, with more than 2,700 R&D staff located in more than 60 R&D centers around the world.
Also, Caterpillar, Hitachi Construction Machinery occupies an important position in mining equipment.
Surface mining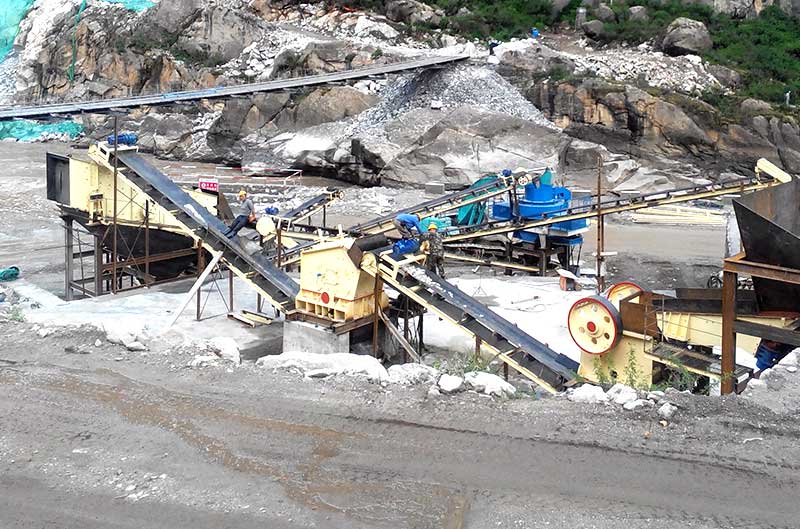 Mining equipment on working site
Surface mining, including strip mining, open-pit mining and mountaintop removal mining, is a broad category of mining in which soil and rock overlying the mineral deposit are removed, in contrast to underground mining, in which the overlying rock is left in place, and the mineral is removed through shafts or tunnels.
Surface mining can also be divided into surface metal mining, surface coal mining, and surface iron mining. The former mainly produces non-ferrous metals, mainly mining coal and some non-metallic minerals in the middle, and the latter mines iron ore.
The diversity of mining equipment
Mining machinery refers to machinery directly used in mineral mining and rich selection, including mining machinery and mineral processing machinery.
The working principle and structure of the prospecting machinery are mostly the same or similar to those of the mining machinery. In a broad sense, it is also a mining machine. A large number of cranes, conveyors, fans and drainage machinery are also used in mining operations.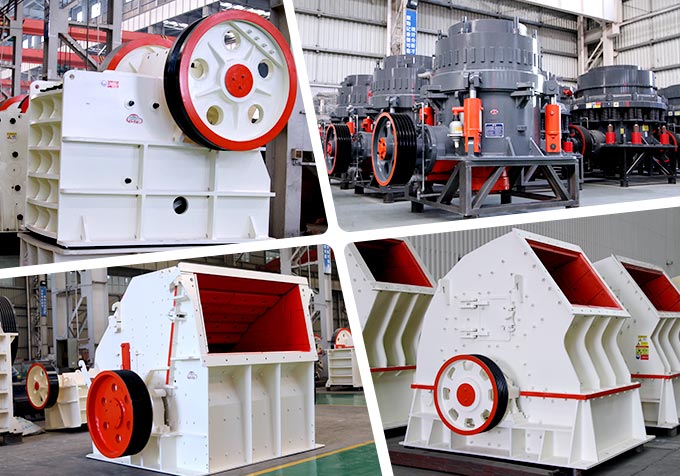 The diversity of mining equipment
Technology innovation assures good-quality machines
Technology innovation offers precision and helps in time saving by enabling the work process faster and easier. Proliferating use of mining equipment facilitates in selective mining because they produce high quality material and stable surfaces and embankments.
Mining equipment like jaw crusher, cone crusher offer low noise, low dust and less damaging devices, hence enable effective mining in different areas. Mining equipment aid in reducing processing cost by producing small grains, thus eliminating the need of buying additional crushing equipment.
Mining devices also facilitate in reducing the need for wheel loaders and excavators owing to is the capability of dumping the material into dumper trucks through a conveyor belt.
Currently, a single machine performs multiple tasks which means that they reduce the need for extra machines and man power. Usage of this equipment enables great precision while cutting steep and stable surfaces. It offers effective planning and coordination of the process.
Market distribution of mining equipment
Due to the advantages of economic technology in developed regions such as North America, Europe, Japan, etc., the global production of mining equipment in these regions is increasing year by year.
With the continuous development of China, India, and Southeast Asia, the mines in these regions Equipment is constantly improving in terms of quantity and quality.
For example, Fote Heavy Machinery and other mining equipment manufacturers continue to increase their popularity and make it occupy a certain market share.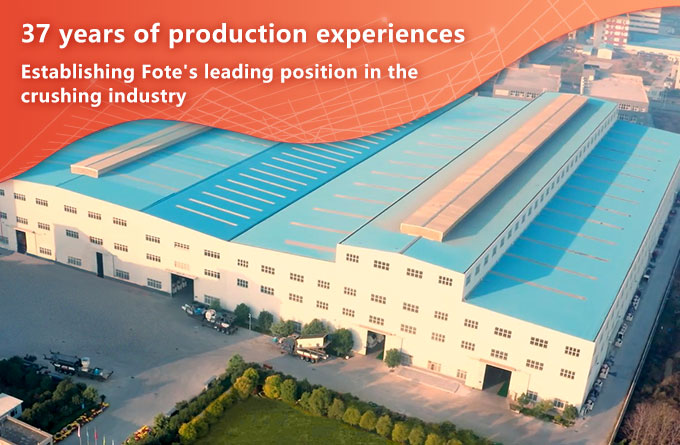 Fote Heavy Machinery