The goal of ore beneficiation, or mineral processing, is to maximize the economic value of the extracted minerals by increasing the concentration of valuable minerals and removing impurities.
Ore beneficiation can extract the following materials
Metallic ores: Iron, copper, gold, silver, lead, zinc, nickel, lithium, and tin.
Non-Metallic ores: Phosphate, potash, limestone, graphite, barite, gypsum, talc, and kaolin.
Industrial minerals: Quartz, feldspar, mica, asbestos, vermiculite, wollastonite, and diatomite.
Others: Coal, slag, tailings.
Considerations for ore beneficiation plants
When selecting a suitable beneficiation plant, several factors need to be considered to ensure its effectiveness, efficiency, and compatibility with the specific ore and project requirements.
Factors to consider are: ore characteristics, desired end product, throughput capacity, process flexibility, capital and operating costs, environmental considerations, infrastructure and site requirements, regulatory and social factors, tailings management.
FTM Machinery's engineers can comprehensively consider the above factors to design an economical and feasible ore processing flowsheet and provide corresponding mineral processing machines for customers.
Our ore beneficiation plants are sold to many countries such as India, Australia, USA, UK, Canada, Switzerland, Philippines, Malaysia, Thailand, South Africa, Sudan, Egypt, Kenya, Indonesia, Nigeria, etc.
Below is an example of our copper ore beneficiation plant.
What is the process of ore beneficiation?
While the specific steps can vary depending on the type of ore and desired end product, here is a generalized step-by-step process in mineral processing:

Comminution in mineral processing helps better liberation of valuable minerals by reducing the particle size.
Crushing, the first step in comminution process, reduces the size of the ore to the feed size of the mill. Screening ensures that particles are within the desired size range, while directing oversize or undersize particles to the appropriate areas for further treatment.
Various types of crushers are available, including jaw crushers, gyratory crushers, cone crushers, and impact crushers. The choice of crusher depends on factors such as the size and hardness of the ore, the desired product size, and the capacity requirements of the processing plant.
Vibrating screens include circular vibrating screens, horizontal vibrating screens, and trommel screens.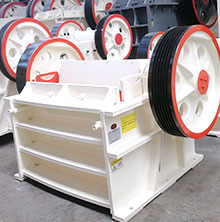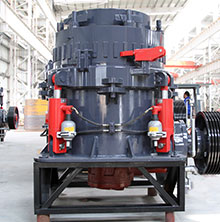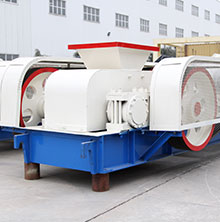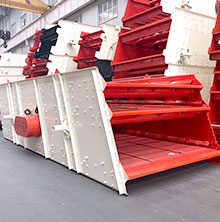 Grinding reduces the size of ore particles to a level suitable for subsequent separation and concentration processes.
Different types of grinding mills, such as ball mills, rod mills, autogenous mills, or semi-autogenous mills, may be employed based on the properties of the ore and the desired final product.
Mineral grinding mills are often combined with classifiers in a closed loop to ensure acceptable particle size.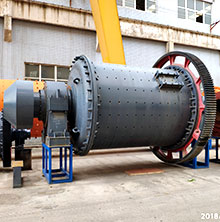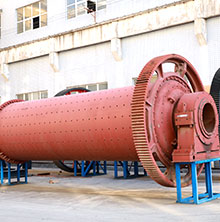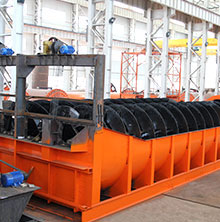 Concentration in mineral processing, also known as ore beneficiation or ore dressing, refers to the process of separating valuable minerals from the gangue or waste material to obtain concentrates.
The concentration process involves various techniques, including gravity separation, froth flotation, magnetic separation, etc.
Corresponding beneficiation equipment includes Shaking tables, spiral chutes, flotation machines, magnetic drum separators, etc.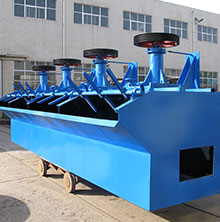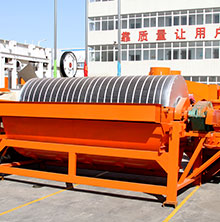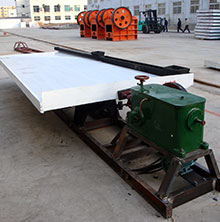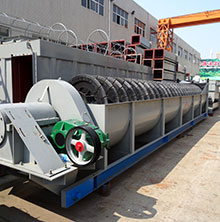 Dehydration and drying are essential processes in mineral processing that involve the removal of moisture from the ore or concentrate. These processes are crucial for improving the handling, storage, and transportation of mineral products and for enhancing the efficiency of subsequent processing steps.
The commonly used methods are filtration, thickening, drying and so on. The corresponding equipment includes filters, concentrators, rotary dryers, etc.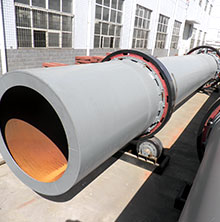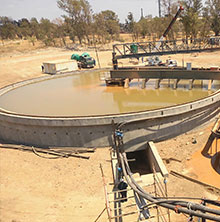 Cases of Ftmmachinery ore beneficiation plants
Ftmmachinery can customize an ore beneficiation process for customers by adjusting the process flow, selecting appropriate equipment, optimizing process parameters, customizing tailings management strategies, and implementing automation and control systems.
Below we will share the successful cases of different ore beneficiation plants, including estimated cost, layout design, and final product effect.
01 Case site 5 TPH low-grade gold ore beneficiation plant in India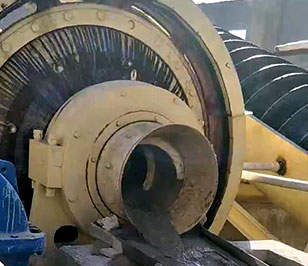 Capacity
5 TPH
Raw material
gold ore
Estimated cost
$ 30000
Ore grade
1.4 g/t
Feeding size
100mm
Beneficiation method
Flotation separation
Total gold recovery rate
76%
Machines needed in the plant:GZD-650×2300 vibrating feeder,PE-150×250 jaw crusher,B500×22 m belt conveyor, 2YK1225 inclined vibrating screen, MBS1224rod mill, FG-3 spial classifier,XJK type flotation machine,


"For low-grade gold ore, this production line finally helped me achieve a recovery rate of 76%, which really surprised me."
—— Armaan from Calcutta
02 Case site 10 TPH gold ore beneficiation plant in South Africa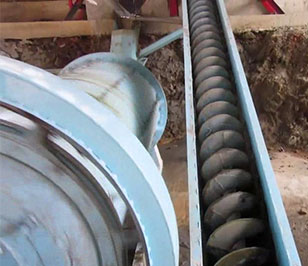 Capacity
10 t/h
Raw material:
gold ore
Estimated investment:
$ 32500
Ore grade
6 g/t
Ore beneficiation method
gravity separation
Concentrate content
620 g / t
Total gold recovery rate
50%
This beneficiation plant design: 3YK1225 circular motion vibrating screen, Ф1200×4500 ball mill,concentrator table(2 sets)


"The gold ore gravity separating method is not only low in cost but also efficient and no harmful to the environment."
—— Khayone from Johannesburg
03 Case site 20-35 TPH gold ore beneficiation plant in Egypt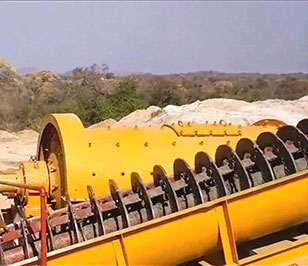 | | |
| --- | --- |
| Capacity | 20-35 t/h |
| Raw material | gold ore |
| Estimated investment | $63500-85000$ |
Before beneficiation: grade(t/g)
After beneficiation: recoveryrate(%)
Gold concentrate
33.35
81.80
Tails
0.68
9.38
Raw gold ore
3.32
100
Gold concentrate
34.38
90.62
Tails
0.34
19.20
Raw gold ore
3.30
100
Needed equipment: GZD-650×2300 vibrating feeder,Φ1200 cone crusher,B500x10 m belt conveyor, Ф2200×4500 ball mill,a Fote 2280 Spiral classifier, spiral chute, Shaking table (2 sets)


"This mobile gold mine processing line solved my site limitation and helped me save 66% of the cost."
—— Abubakar
04 Case site 10 TPH iron ore beneficiation plant in the USA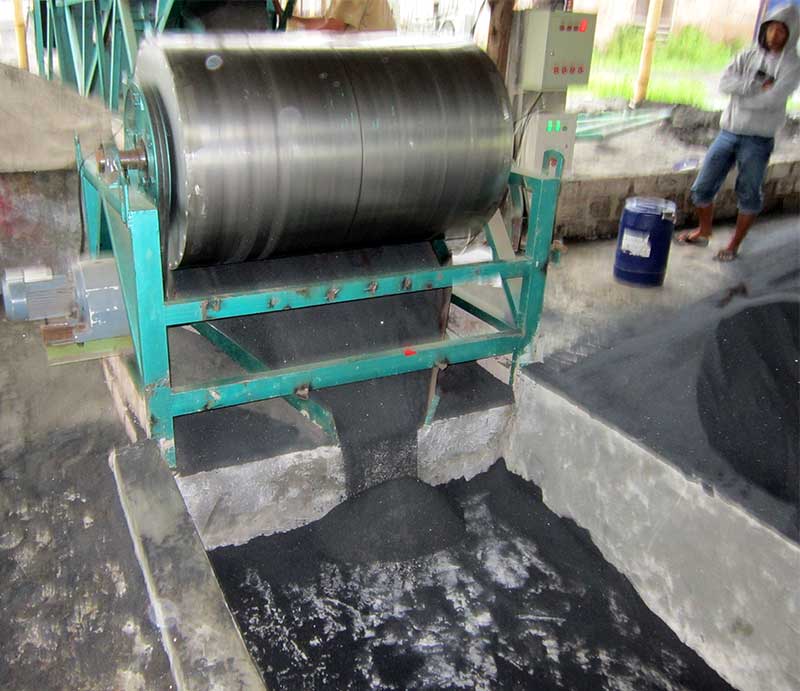 Capacity
10 t/h
Raw material
iron ore
Estimated investment
20000$
Iron ore grade
Low grade
Ore beneficiation method
magnetic separation
Opening size
65mm
Concentrate content
67.81%
Recovery rate
92.69%
This beneficiation plant design: GZD-650×2300 vibrating feeder,PCΦ600×400 hammer crusher,YK1225 circular motion vibrating screen,MBS1830 rod mill, CTB6012 Magnetic drum separator


"The stage grinding and separation processes are perfect to dress low-grade iron ore. The whole plant helps me reduce the energy consumption and costs."
—— Matt from LA
05 Case site 10-50 TPH copper ore beneficiation plant in Pakistan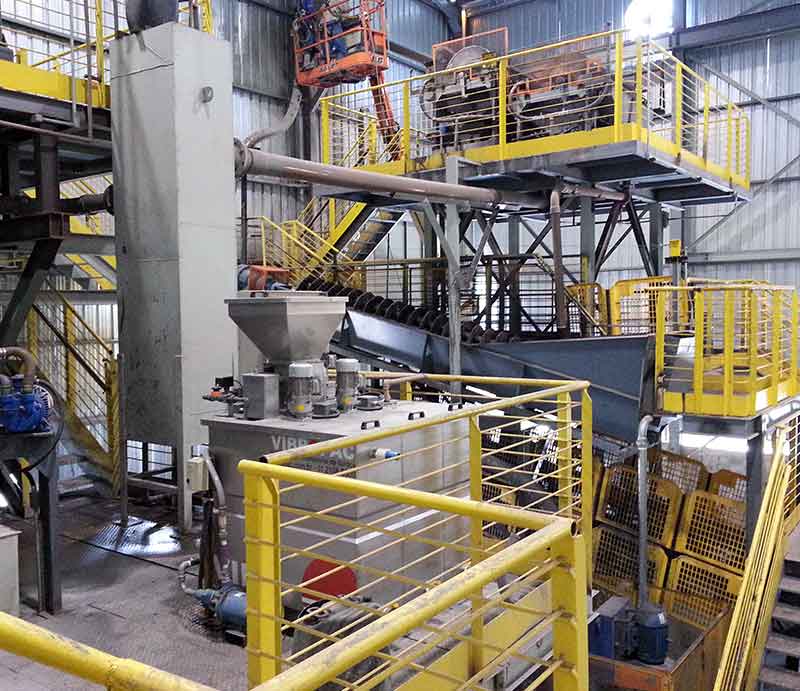 Capacity
10-50t/h
Raw material
copper ore
Estimated investment
$30000-100000$
Copper ore grade
2.5 g/t
Ore beneficiation method
Flotation separation
Concentrate content
44.9%
Recovery rate
87.04%
Ore beneficiation equipment: Customized small mobile jaw crusher, Customized small mobile impact crusher, B500x10m belt conveyor, 2YK1225 circular motion vibrating screen,Ф2200×4500 ball mill,spiral classifier, mixing bucket, JJF type flotation machine.


"I'm glad to see that the quality of copper concentrate obtained by this beneficiation method is significantly higher than others."
—— Hasnain
06 Case site 50-100 TPH manganese ore beneficiation plant in Kenya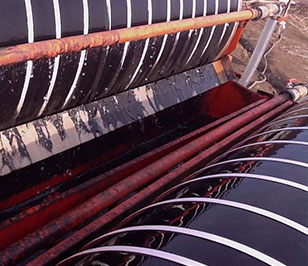 Capacity
50-100t/h
Raw material
manganese ore
Estimated investment
80000$-120000$
Manganese ore grade
17%
Ore beneficiation method
Two-stage high-intensity magnetic separation
Concentrate content
38%
Recovery rate
74%
Manganese beneficiation machines: GZD-850×3000 vibrating feeder,PE-500×750 jaw crusher,Φ1200 cone crusher,B500x10 m belt conveyor, 2YK1535 inclined vibrating screen,Ф2700×4500 ball mill, High-strength Magnetic drum separators


"Large output, low cost, and efficient operation bring me lots of investment returns. "
—— Joseph from Nairobi Kenya
07 Case site 150 TPH Bauxite ore beneficiation plant in Indonesia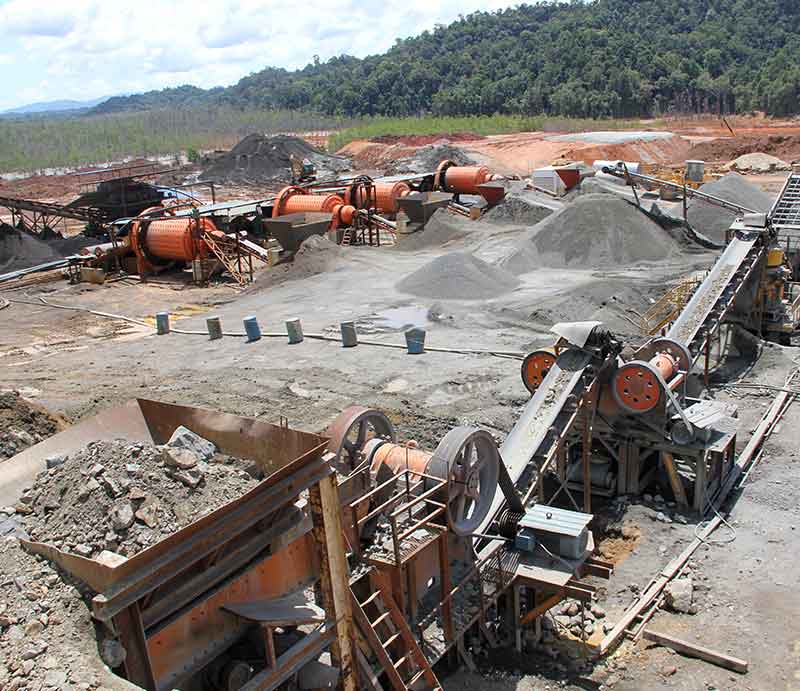 Capacity
150t/h
Raw material
bauxite ore
Estimated investment
150000$
bauxite ore grade
45%
Feeding size
0-50mm
Moisture content
10-13%
Ore beneficiation method
magnetic separation
Concentrate content
67.9wt%
Recovery rate
92%
Bauxite beneficiation equipment:GZD-1000×3600 vibrating feeder,PE-500×750 jaw crusher,Φ1200 cone crusher, B500x15 m belt conveyor, 2YK1545 vibrating screen,Ф3200×4500 ball mills, CTB1224 Magnetic drum separators.


"This magnetic separation method helped me to remove alumina-silica, alumina-ferrite complexes, iron and other impurities. Besides, the entire production line was running smoothly."
—— Gustidar
08 Case site 50 TPH lateritic nickel ore beneficiation plant in Philippines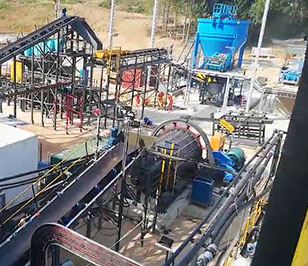 Capacity
50t/h
Raw material
lateritic nickel ore
Estimated investment
150000$
lateritic nickel ore grade
1.29 wt%
Ore beneficiation method
Wet magnetic separation and forth flotation
Concentrate content
8.3%
Recovery rate
92%
Manganese beneficiation machines: GZD-650×2300 vibrating feeder, PE-500×750 jaw crusher,2PG1060 roll crusher,B500x16 m belt conveyor, B500x15 m belt conveyor, 3YK1230 vibrating screen,Ф2100×7000 ball mill,mixing bucket, a CTB9018 Magnetic drum separator, a SF type flotation machine, a Φ3.2×25 rotary dryer.


"Through wet grinding and subsequent efficient beneficiation methods, the recovery rate of laterite ore is greatly improved."
—— Efren from Manila
09 Case site 200 TPH zinc & lead ore beneficiation plant in Nigeria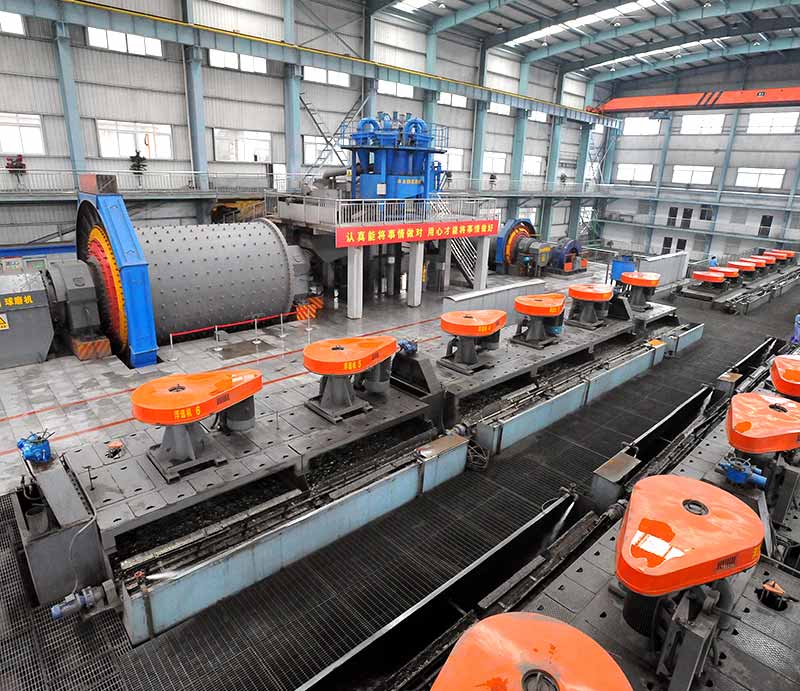 Capacity
200t/h
Raw material
zinc & lead ore
Estimated investment
250000$
zinc & lead ore grade
Zinc 12% lead 9.05%
Ore beneficiation method
Flotation separation
Lead recovery rate
72%
Zinc recovery rate
55%
Total recover rate
87.04%
zinc & lead ore beneficiation machines: Φ1200 cone crusher, 2YK1848 vibrating screen, Ф3600×6000 ball mills, spiral classfier, a JJF type flotation machines, concentrater, a Φ3.6×28 slag dryer.


"This line has powerful processing capabilities. Tailings processed by coarse flotation machine do not need to the ball mill again, which saves a lot of energy."
—— Roger
10 Case site 250 TPH chrome ore beneficiation plant in Russia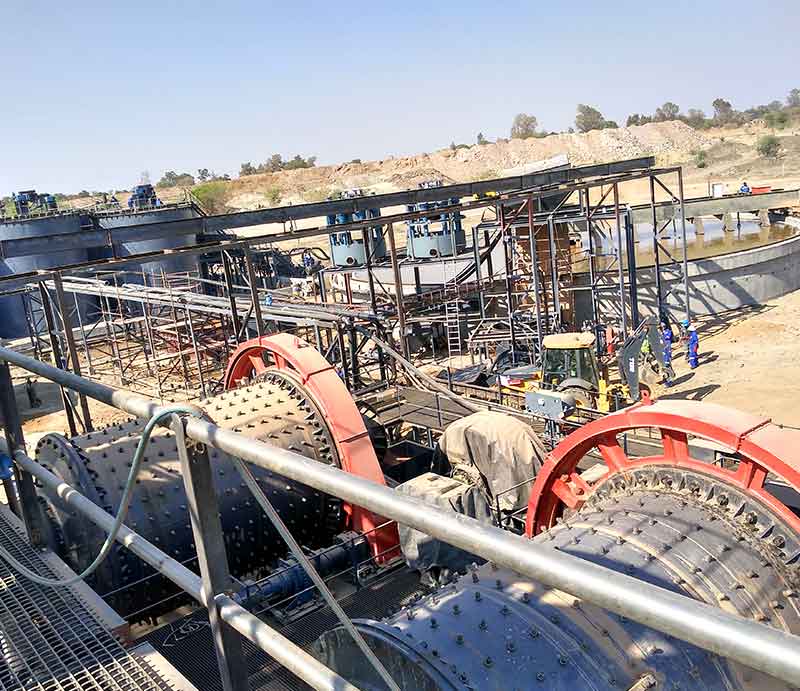 Capacity
250t/h
Raw material
chrome ore
Estimated investment
270000$
chrome ore grade
44%
Ore beneficiation method
Gravity and flotation separation
recovery rate
97.4%
Chrome ore beneficiation machines: GZD-1100×3600 vibrating feeder, PE-750×1060 jaw crusher, FTMHP200 hydraulic cone crusher, B500x44 m belt conveyor, 2YK1848 vibrating screen, Ф3600×6000 ball mills, mixing bucket, FG-5 spiral classifier, JJF type flotation machine, Grit concentrator tables, a NZS-12 high efficiency concentrator.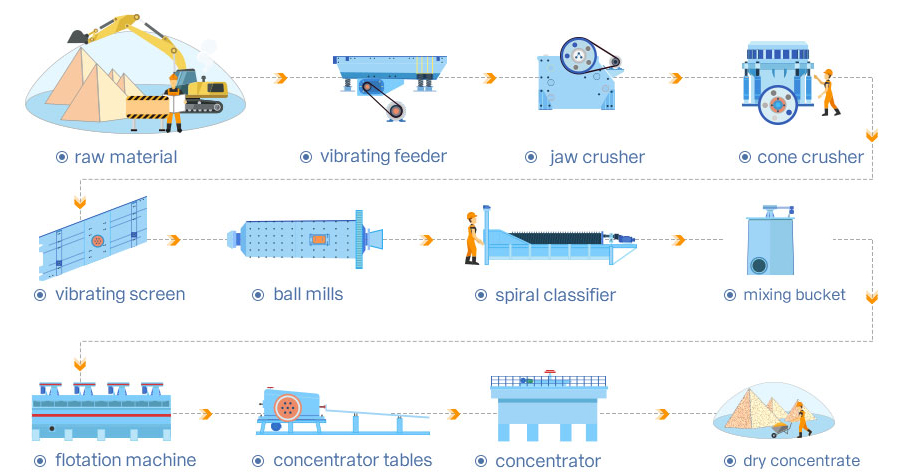 "The process is very effective because it can extract chromium concentrate quickly, and the grinding only takes a little time. "
—— Michail from Moscow