Before purchasing an ore beneficiation plant, people have lots of concerns: Which equipment I should choose to process my iron ore? Is this ore processing flowsheet best? Can these machines help me remove sulfur in iron ore beneficiation? Would they increase the recovery rate of tailings?
Then how to choose the right ore beneficiation plant depends on a lot of factors including physical properties of raw ore, capacity demands, final ore product requirements, geological situations of ore mines, and so on.
Here Fote Group would love to share valuable information about mining market trends, ways to build a high-quality ore beneficiation plant, and ten different ore processing plants which have been proved successful by our customers. If you have any most pressing questions and concerns, please contact our professional engineers who can make customized solutions according to your actual situation.
Our ore beneficiation plants sale to many countries, such as India, Australia, the USA, the UK, Canada, Switzerland, Philippines, Malaysia, Thailand, South Africa, Sudan, Egypt, Kenya, Indonesia, Nigeria, etc.
Ore beneficiation plant investment with profitable future
Nowadays, with ways of ore processing are getting more and more diversified and intelligent, the investment is not only limited to gold ore beneficiation but enlarged to many other items. From precious metals to coal, and to non-ferrous metals, investors can profit and bring more economic benefits to society.
Which ores have high commercial value and good prospects?
Over 80 kinds of ores are widely used minerals in the world. Due to large output and high international trade volume, there are the several most common and important ores such as iron ore, copper ore, gold ore, bauxite, coal, lead&zinc ore, nickel ore, tin ore, and manganese ore, etc.
Viewing huge demands for these ores at the market, many investors have seized the opportunity to obtain high profits from the ore beneficiation plants.
Nothing can replace iron ore in developing infrastructures as well as coal ore in the electricity industry, those ores making a great contribution to countries' economic growth. Gold ore mining ranks in a top position, attracting lots of investment for closed relations between the gold price and currency market.
Since there is no satisfactory manganese alternative, which makes South Africa whose manganese ore accounting for 78% of the world's identified manganese resources always be a major exporter.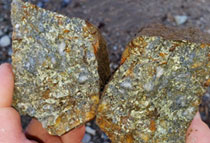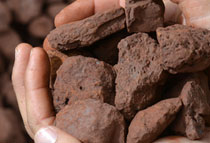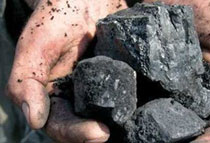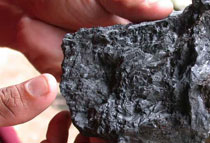 How can you get higher profits from the beneficiation plants?
Adopt advanced ore processing technology to maximize the use of ore resources.
Maximize the recovery rate of tailings.
Fully understand your own actual mining resources. For example, if the ore reserves are abundant, it would be better to choose a fixed and complete ore beneficiation plant with long service life. If ores are scattered in different areas, flexible and movable beneficiation lines would be perfect. If your mining areas always be with large rainfall, dry beneficiation methods should be avoided.
Make full use of the original production base including old plant, equipment, and production experience.
How to set up a high-efficiency beneficiation plant?
A complete ore beneficiation plant has four stages: screening and crushing, mill grinding process, beneficiation process, and ore drying process.

The screening and crushing process is used to release useful minerals from the gangue. Different types of crushers reduce large sizes of raw ore into smaller ones, then vibrating screen with different mesh would help to get the desired size of ores. During the process, how many crushers need to be installed according to your real situation.
Usually, there are crushers with three crushing stages: primary crushers like jaw crushers, secondary crushers like cone crushers, roll crushers and impact crushers, tertiary crushers like compound crushers and fine crushers. Vibrating screens also have different types: Circular motion vibrating screens, horizontal Screens, high-frequency Screens, and trommel/ drum screens.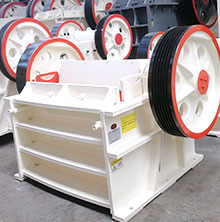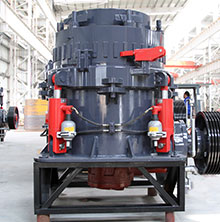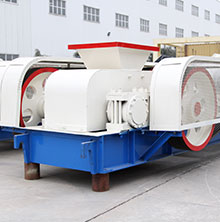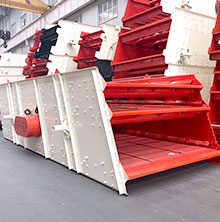 Only by crushers cannot get ore products with fine granularity, that's why mill grinding machines necessary in the beneficiation process. The mill grinding process is almost carried out in two consecutive stages: one is dry grinding (coarse grinding) and the other is wet grinding (fine grinding). The key grinding equipment are ball mills and rod mills, and the latter is now mostly used for wet grinding to finally produce fine and uniform ore products.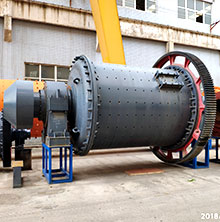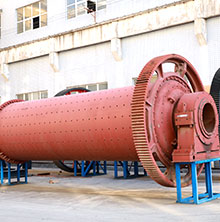 The beneficiation process is most crucial during the whole plant, helping people extract high value and pure ore concentrate products from ores no matter its grade high or low. The beneficiation process can be carried out in a variety of ways as needed but you ought to select a piece of optimal equipment to avoid inefficiency and waste in the entire process. The most common beneficiation equipment includes flotation machines, electrostatic and magnetic separators, and gravity beneficiation equipment.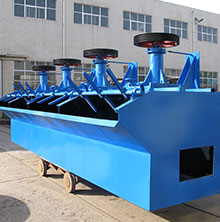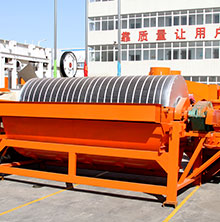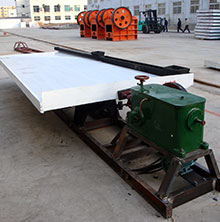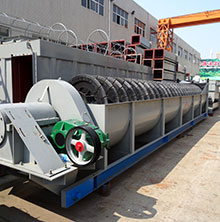 Ore drying equipment may appear in any stage of a mineral processing plant (from raw ore-concentrate-finished product). The purpose of drying is to remove the moisture contained in the ore, ensuring the integrity of the product, and maximizing the value. In addition, drying process can also reduce product transportation costs and improve the economic efficiency of storage and processing.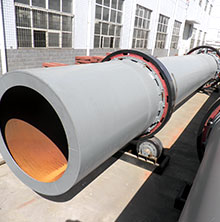 Fote ore beneficiation plants cases
With almost 50 years' extensive experience, Fote engineers are professional in integrating, designing, fabricating, commissioning, maintaining, and troubleshooting various beneficiation plants. The company aims to provide customers with the best mining equipment and the most reasonable beneficiation plants. Its final goal is to increase the potential profit that customers can obtain from the ore and enable mining companies to improve the overall profitability.
Below we will share the successful cases of different ore processing lines with estimated cost, layout design, and the final product effect.
01 Case site 5 TPH low-grade gold ore beneficiation plant in India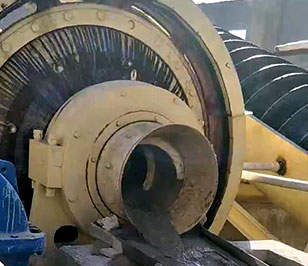 Capacity
5 TPH
Raw material
gold ore
Estimated cost
$ 30000
Ore grade
1.4 g/t
Feeding size
100mm
Beneficiation method
Flotation separation
Total gold recovery rate
76%
Machines needed in the plant:GZD-650×2300 vibrating feeder,PE-150×250 jaw crusher,B500×22 m belt conveyor, 2YK1225 inclined vibrating screen, MBS1224rod mill, FG-3 spial classifier,XJK type flotation machine,


"For low-grade gold ore, this production line finally helped me achieve a recovery rate of 76%, which really surprised me."
—— Armaan from Calcutta
02 Case site 10 TPH gold ore beneficiation plant in South Africa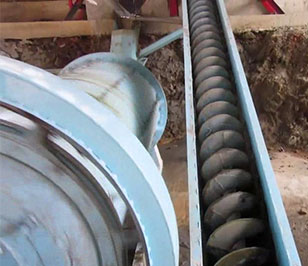 Capacity
10 t/h
Raw material:
gold ore
Estimated investment:
$ 32500
Ore grade
6 g/t
Ore beneficiation method
gravity separation
Concentrate content
620 g / t
Total gold recovery rate
50%
This beneficiation plant design: 3YK1225 circular motion vibrating screen, Ф1200×4500 ball mill,concentrator table(2 sets)


"The gold ore gravity separating method is not only low in cost but also efficient and no harmful to the environment."
—— Khayone from Johannesburg
03 Case site 20-35 TPH gold ore beneficiation plant in Egypt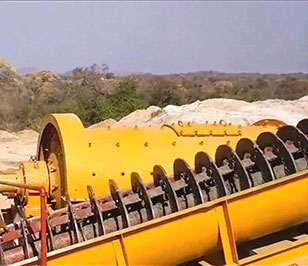 | | |
| --- | --- |
| Capacity | 20-35 t/h |
| Raw material | gold ore |
| Estimated investment | $63500-85000$ |
Before beneficiation: grade(t/g)
After beneficiation: recoveryrate(%)
Gold concentrate
33.35
81.80
Tails
0.68
9.38
Raw gold ore
3.32
100
Gold concentrate
34.38
90.62
Tails
0.34
19.20
Raw gold ore
3.30
100
Needed equipment: GZD-650×2300 vibrating feeder,Φ1200 cone crusher,B500x10 m belt conveyor, Ф2200×4500 ball mill,a Fote 2280 Spiral classifier, spiral chute, shaking table (2 sets)


"This mobile gold mine processing line solved my site limitation and helped me save 66% of the cost."
—— Abubakar
04 Case site 10 TPH iron ore beneficiation plant in the USA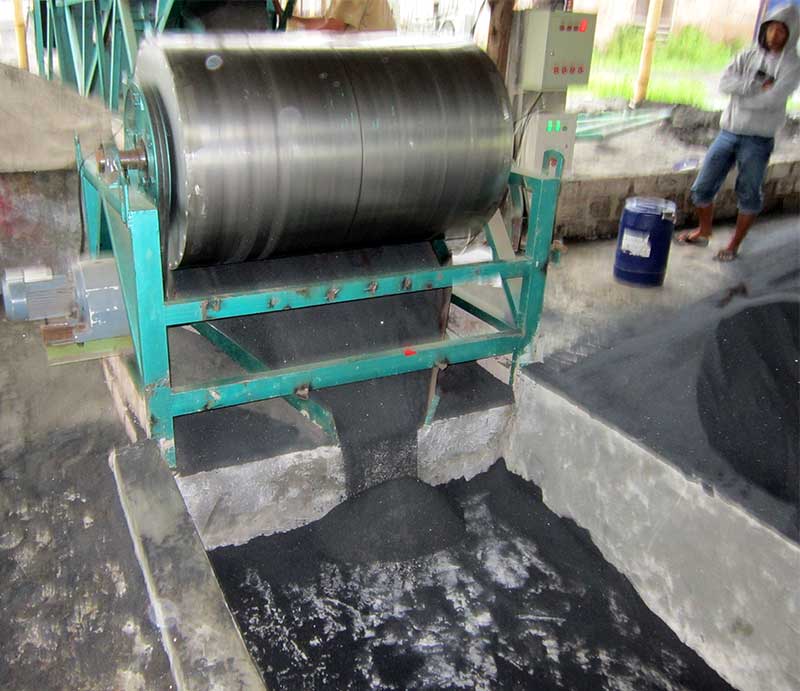 Capacity
10 t/h
Raw material
iron ore
Estimated investment
20000$
Iron ore grade
Low grade
Ore beneficiation method
magnetic separation
Opening size
65mm
Concentrate content
67.81%
Recovery rate
92.69%
This beneficiation plant design: GZD-650×2300 vibrating feeder,PCΦ600×400 hammer crusher,YK1225 circular motion vibrating screen,MBS1830 rod mill, CTB6012 magnetic separator


"The stage grinding and separation processes are perfect to dress low-grade iron ore. The whole plant helps me reduce the energy consumption and costs."
—— Matt from LA
05 Case site 10-50 TPH copper ore beneficiation plant in Pakistan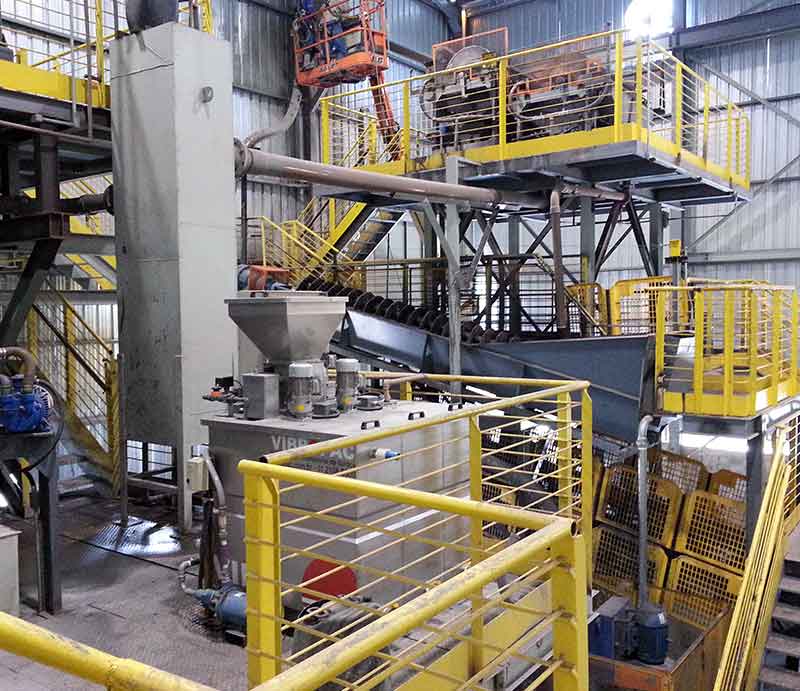 Capacity
10-50t/h
Raw material
copper ore
Estimated investment
$30000-100000$
Copper ore grade
2.5 g/t
Ore beneficiation method
Flotation separation
Concentrate content
44.9%
Recovery rate
87.04%
Ore beneficiation equipment: Customized small mobile jaw crusher, Customized small mobile impact crusher, B500x10m belt conveyor, 2YK1225 circular motion vibrating screen,Ф2200×4500 ball mill,spiral classifier, mixing bucket, JJF type flotation machine.


"I'm glad to see that the quality of copper concentrate obtained by this beneficiation method is significantly higher than others."
—— Hasnain
06 Case site 50-100 TPH manganese ore beneficiation plant in Kenya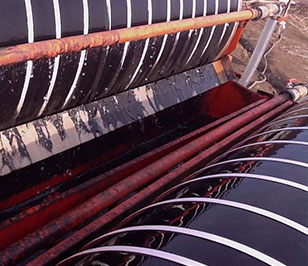 Capacity
50-100t/h
Raw material
manganese ore
Estimated investment
80000$-120000$
Manganese ore grade
17%
Ore beneficiation method
Two-stage high-intensity magnetic separation
Concentrate content
38%
Recovery rate
74%
Manganese beneficiation machines: GZD-850×3000 vibrating feeder,PE-500×750 jaw crusher,Φ1200 cone crusher,B500x10 m belt conveyor, 2YK1535 inclined vibrating screen,Ф2700×4500 ball mill, High-strength magnetic separators


"Large output, low cost, and efficient operation bring me lots of investment returns. "
—— Joseph from Nairobi Kenya
07 Case site 150 TPH Bauxite ore beneficiation plant in Indonesia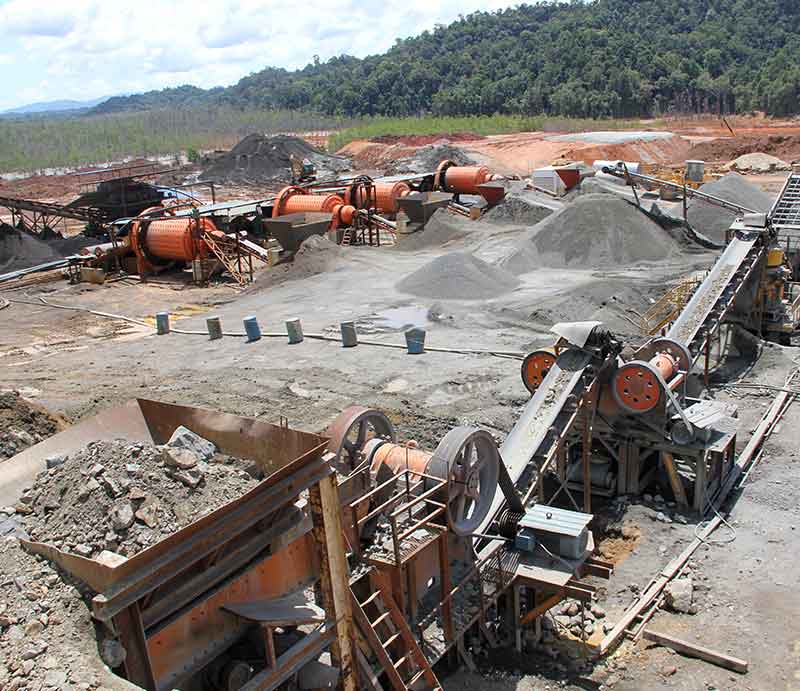 Capacity
150t/h
Raw material
bauxite ore
Estimated investment
150000$
bauxite ore grade
45%
Feeding size
0-50mm
Moisture content
10-13%
Ore beneficiation method
magnetic separation
Concentrate content
67.9wt%
Recovery rate
92%
Bauxite beneficiation equipment:GZD-1000×3600 vibrating feeder,PE-500×750 jaw crusher,Φ1200 cone crusher, B500x15 m belt conveyor, 2YK1545 vibrating screen,Ф3200×4500 ball mills, CTB1224 magnetic separators.


"This magnetic separation method helped me to remove alumina-silica, alumina-ferrite complexes, iron and other impurities. Besides, the entire production line was running smoothly."
—— Gustidar
08 Case site 50 TPH lateritic nickel ore beneficiation plant in Philippines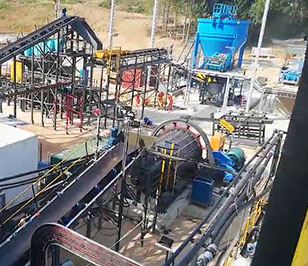 Capacity
50t/h
Raw material
lateritic nickel ore
Estimated investment
150000$
lateritic nickel ore grade
1.29 wt%
Ore beneficiation method
Wet magnetic separation and forth flotation
Concentrate content
8.3%
Recovery rate
92%
Manganese beneficiation machines: GZD-650×2300 vibrating feeder, PE-500×750 jaw crusher,2PG1060 roll crusher,B500x16 m belt conveyor, B500x15 m belt conveyor, 3YK1230 vibrating screen,Ф2100×7000 ball mill,mixing bucket, a CTB9018 magnetic separator, a SF type flotation machine, a Φ3.2×25 rotary dryer.


"Through wet grinding and subsequent efficient beneficiation methods, the recovery rate of laterite ore is greatly improved."
—— Efren from Manila
09 Case site 200 TPH zinc & lead ore beneficiation plant in Nigeria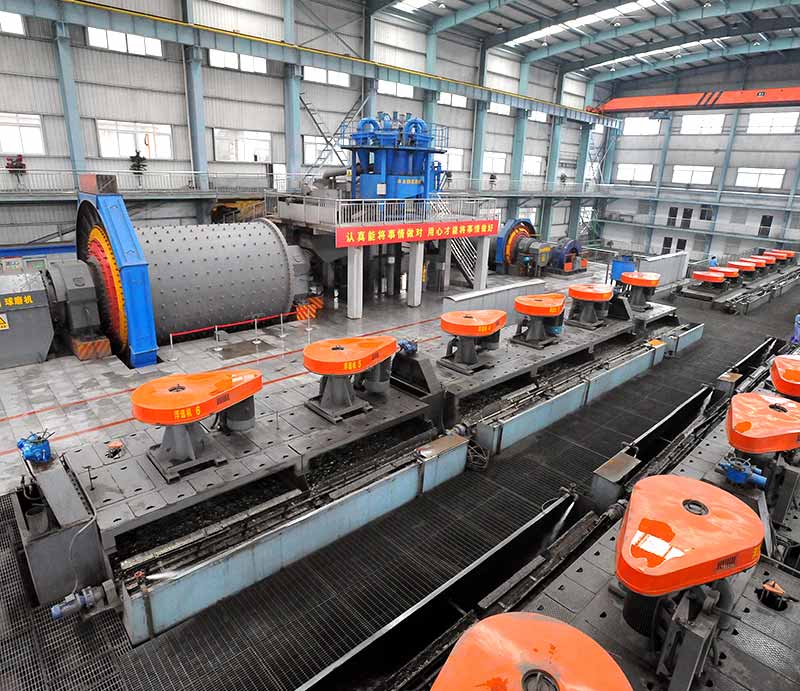 Capacity
200t/h
Raw material
zinc & lead ore
Estimated investment
250000$
zinc & lead ore grade
Zinc 12% lead 9.05%
Ore beneficiation method
Flotation separation
Lead recovery rate
72%
Zinc recovery rate
55%
Total recover rate
87.04%
zinc & lead ore beneficiation machines: Φ1200 cone crusher, 2YK1848 vibrating screen, Ф3600×6000 ball mills, spiral classfier, a JJF type flotation machines, concentrater, a Φ3.6×28 slag dryer.


"This line has powerful processing capabilities. Tailings processed by coarse flotation machine do not need to the ball mill again, which saves a lot of energy."
—— Roger
10 Case site 250 TPH chrome ore beneficiation plant in Russia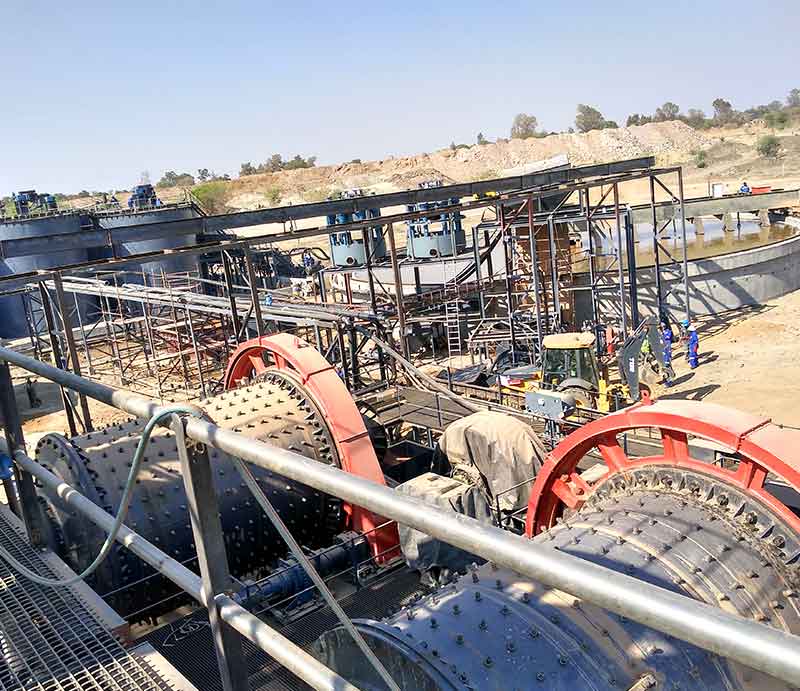 Capacity
250t/h
Raw material
chrome ore
Estimated investment
270000$
chrome ore grade
44%
Ore beneficiation method
Gravity and flotation separation
recovery rate
97.4%
Chrome ore beneficiation machines: GZD-1100×3600 vibrating feeder, PE-750×1060 jaw crusher, FTMHP200 hydraulic cone crusher, B500x44 m belt conveyor, 2YK1848 vibrating screen, Ф3600×6000 ball mills, mixing bucket, FG-5 spiral classifier, JJF type flotation machine, Grit concentrator tables, a NZS-12 high efficiency concentrator.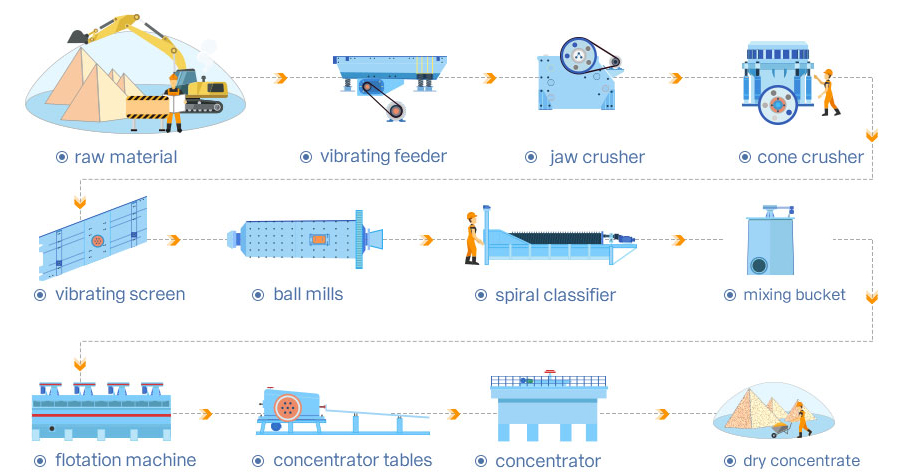 "The process is very effective because it can extract chromium concentrate quickly, and the grinding only takes a little time. "
—— Michail from Moscow