Copper metal is one of the earliest metals used by human beings. It has excellent performance and is widely used in power electronics, machinery, construction, transportation and other fields.
To meet the rising demand for copper metal, how to improve copper ore beneficiation efficiency has become the focus of attention.
Popular copper ore beneficiation methods include gravity separation, flotation, magnetic separation and chemical beneficiation.
Gravity Separation
Applicable copper ores: copper ores with a simple layout and coarse grain size, especially dense copper oxide ores.
Common beneficiation techniques include dense media separation, spiral classiffier and shaking table beneficiation.

Gravity separation of copper ores
Gravity Separation of Copper Ore Beneficiation Production Plants
Generally, crush the copper ores to 0 ~ 5 mm or 0 ~ 9 mm, and then separate them by the jigger or shaking table:
1

Separation of lean and rich ores. Some sedimentary primary copper oxide ores are processed by dense media and jigger to remove gangues to obtain massive concentrates because of the depletion of mining.

2

Separation of coarse and fine ores. Adopt various combined processes including magnetic concentration, gravity separation and floatation.

3

Separation of sands and muds. Some of the ores after washing can be used as finished ores, while others need to be reprocessed with a jigger or shaking table.
Note: In most cases, the gravity separation can only be used as a coarse concentration method to coarsely concentrate low-grade copper ore by discarding tailings before the flotation process. It cannot be used as a copper separation method for obtaining the final copper concentrates.
Flotation Method
Applicable copper ores: copper sulfide ores, such as chalcopyrite, bornite and chalcocite, as well as common copper oxide ores, such as azurite, etc.
Five common flotation methods: sulphidizing flotation, fatty acid flotation, amine flotation, emulsion flotation and chelating agent—neutral oil flotation. Flotation is the main method of copper ores separation.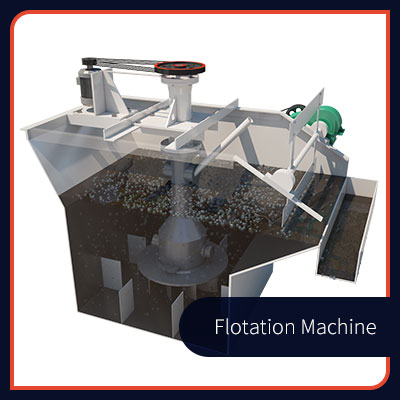 The ore pulp discharged from the ball mill is transported to the mixing tank where flotation agents for rough selection are added. After the full stirring and activation, send it to the flotation machine for flotation.
During the flotation process, collectors, modifiers, and foaming agents are added. Useful minerals are enriched in the foam, which is scraped out by the scraper of the flotation machine and finally sent to the dehydration workshop for dehydration.
Flotation Process of Copper Ore Beneficiation Production Plants
The grade of copper of a copper ore concentrator in India is 3.27%. Its particle size is fine. Fote has configured a production line for customers based on the characteristics of copper mines.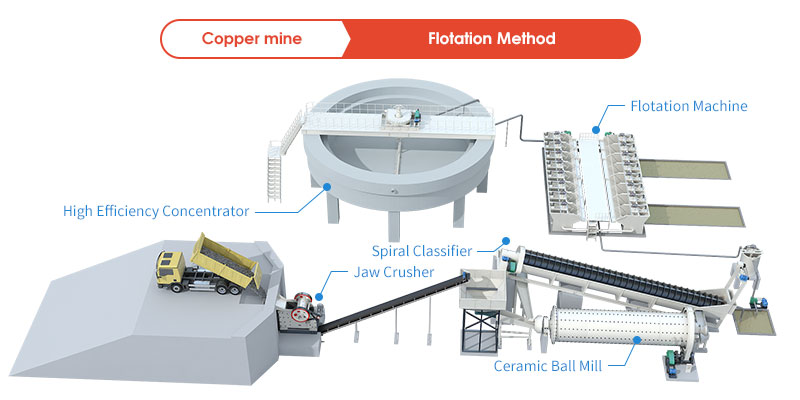 Flotation method of the copper mine
Process flow: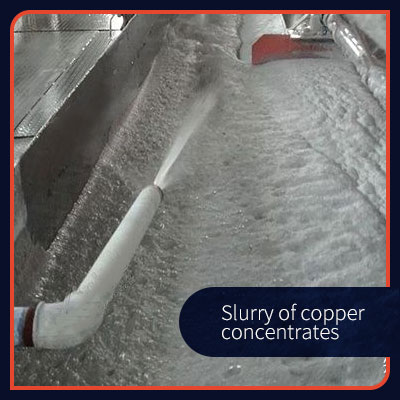 1

Crushing: The jaw crusher is used to crush the copper ores to the proper size. Some copper mines will be added to the impact crusher for further crushing.

2

Grinding: Send the crushed copper ores evenly to the ball mill for further grinding until -0.074 mm particle size accounting for 70%. Then, grade them by a spiral classifier and send the non-standard ores back to the ball mill for further grinding.

3

Flotation: Put the qualified copper powder (paste) into the agitator. Adopt quicklime as pH modifiers, sodium silicate and sodium humate as gangue inhibitors, Y - 89 as the collector and No. 2 oil as the foaming agent. Excellent copper concentrate separation effect can be obtained by flotation in the weakly alkaline medium.

4

Dehydration: Suspend the copper concentrate slurry in the thickener for fully precipitation and then high-grade copper concentrate powder can be obtained after dehydrating and drying though the dryer.
Magnetic Separation Method
Applicable copper ores: copper ores containing magnetite.
After coarse and fine crushing, transport the mined ores to the ball mill before the next step—classification. Send them to the spiral classifier for classification and cleaning according to the weight of their particles, and finally transport them to the magnetic separator for rough and fine selection.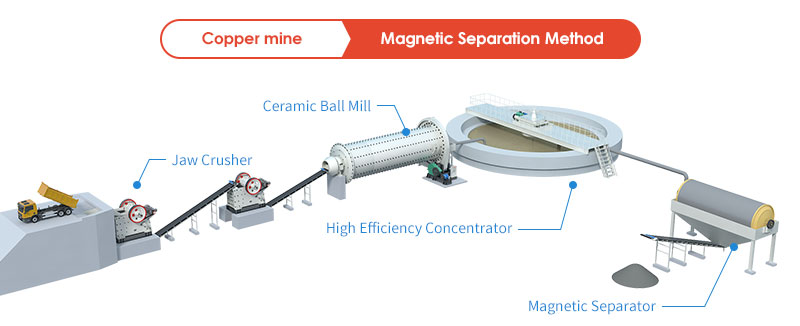 Magnetic separation of the copper mine
Magnetic Separation of Copper Ore Beneficiation Production Line
The copper ore of a copper mine in Zimbabwe is mainly copper-bearing pyrrhotite and high-copper skarn ore. The copper grade of the original ore is 1.25%, and its iron grade is 30.73%. The copper minerals in the ore are mainly chalcopyrite, followed by porphyry, and a small amount of chalcocite, covellite, malachite, etc.

The copper ore of a copper mine in Zimbabwe
Process flow:
1

The crushing and grinding process are the same as above.

2

Adopt selective flotation of some copper minerals and then Cu-S bulk flotation.

3

Separate copper and sulphur from mixed coarse concentrate after grinding.

4

Adopt magnetic separation of iron for copper tailings.
Finished products: 20.20% of copper concentrate grade and 93.62% of copper recovery rate. 63.85% of iron concentrate grade and 32.14% of iron recovery rate.
Chemical Processing Method
Applicable copper ores: The ore that its copper is difficult to float in the form of chrysocolla, cuprite and copper ore impregnated by iron hydroxide and manganese aluminosilicate or in the form of combined copper.
For the treatment of refractory copper mineral materials, the selection of chemical processing for refractory copper ores mainly depends on their phase composition, structure and surrounding rock.
If the gangue is acid rock, and the copper mineral is the secondary copper mineral, the ore can be decomposed by dilute sulfuric acid.
If the gangue is mainly alkaline rock, copper can be decomposed by the general ammonia leaching method when the copper is present as secondary copper mineral and metallic copper.
If the ore contains considerable amounts of copper sulphide and native copper in addition to the secondary copper minerals, oxidizing acid leaching (hot pressure oxygen acid leaching, high salt leaching, bacterial leaching) or oxidizing roasting—acid leaching can be adopted to decompose the ore.
If the copper in the ore is in the form of refractory copper silicate or combined copper, it can be treated by reduction roasting—ammonia leaching or segregation process.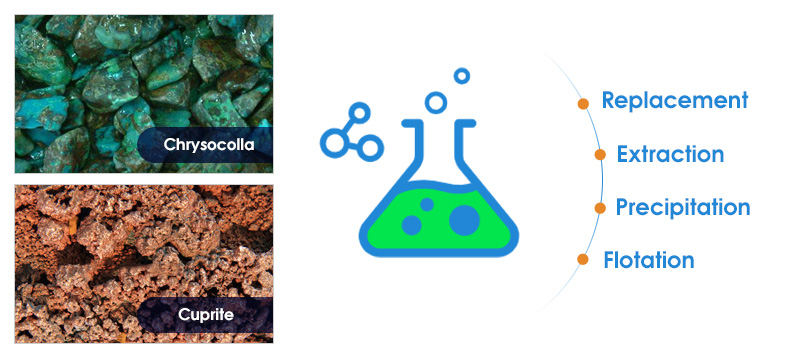 Several chemical methods of copper mine beneficaition
The common chemical processing methods of refractory copper ores can be summarized as follows:
1

Leaching — replacement — electrodeposition.

2

Leaching — extraction—electrodeposition (LXE method) (including roasting —leaching — extraction — electrodeposition).

3

Leaching—precipitation—flotation (LPE method).

4

Segregation — flotation.
Chemical Processing Method of Copper Ore Beneficiation Production Line
A copper mine in South Africa adopts the process of leaching — extraction — electrodeposition. The copper ore of the plant includes oxidized ore such as malachite and chrysocolla as well as sulphide ore, including chalcocite and bornite.
Process flow:
1

Crush the ores to 6mm.

2

Stir the ores with acid for acidification and pile them up into a thin layer of 2m high after a few hours.

3

Extract it with solution, using Lix-64N as the extraction agent, before spray washing with the remaining liquid.

4

Natural discharge of rich ore-bearing liquid.

5

Stack and process tailings.

6

Enrichment and recovery of copper by solution extraction — electrolytic operation.
Finished products: The copper recovery rate of oxidized ore is 90% ~ 95% and that of sulphide ore is 40% ~ 60%.
Outstanding Advantages of Fote Copper Ore Beneficiation Plant
Good beneficiation effect and an improved grade of copper concentrate.
Reasonable production line and high recovery rate of copper.
Little harmful gas with small odour discharged of medicament.
Tailor-made design for customers to improve production efficiency.
Parameter