A brief introduction of ceramic ball mill
As necessary equipment in the ore beneficiation process, a ceramic ball mill with ceramic liners is mainly used for mixing and grinding materials such as fluorite, glass ceramics, ferrous metal, and non-ferrous metal. It performs excellent when processing material having strict demands on purity and iron content.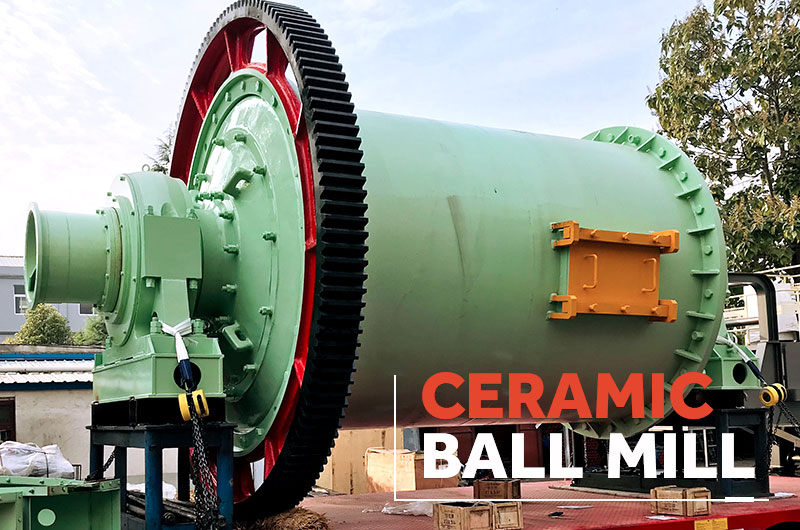 Besides, the time it takes on grinding can control the particle size of material, that is to say, the longer the grinding time, the finer the particle size.
Working principle of ceramic ball mil
The working principle of ceramic ball mill is the same as the principle of other ball mills:
The material enters the feeding porting, passing through the feed screw, then falling down the cylinder. There are lots of ceramic balls attach to the inner wall of the ceramic ball mill. These grinding media hit each other when the cylinder rotates, being brought to a certain height due to the centrifugal force then falling and doing the grinding work.
Ceramic ball mill liner advantages
Compared with the one made of high manganese steel, the ceramic liners have the following advantages: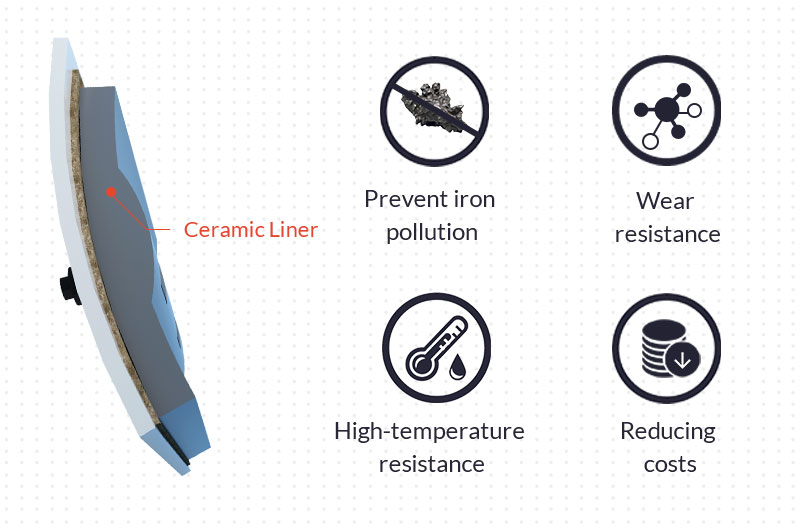 Prevent iron pollution, especially suitable for grinding materials such as glass and ceramics.
Wear resistance: the hardness is over HRA85 and is 271.5 times harder than high manganese steel.
High-temperature resistance: it can run for a long time at a temperature from 0 °C to 250 °C.
Reducing costs: excellent wear resistance decreases the frequency of maintenance and saves costs for both maintenance and labor.
More apparent superiority exists in the grinding of material which is demanding for materials' iron content and cleanness.
Advantages of ceramic balls (Aluminum ball)
Ceramic mill balls are white balls with a diameter from 0.5 mm to 120 mm. Their composition contains 90% of aluminum. Therefore, ceramic balls are also called aluminum balls.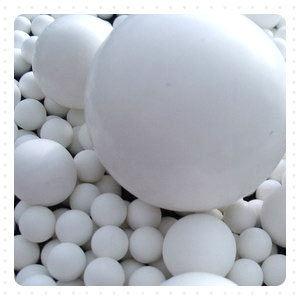 With properties of higher density and greater gravity, ceramic balls can improve grinding efficiency.
Ceramic balls have better performance in resistance on high-temperature, acid, alkali, and corrosion
Ceramic balls well overcome the disadvantages of high energy consumption, loading of mill balls, and surface static.
Fote Company upgrades the ceramic ball mills in many aspects

1

Dry grinding and wet grinding give people more choice when process materials with different properties.

2

The motor of the ceramic ball mill is started by the coupling reduce voltage which can lower the starting electricity, and the ball mill's structure is divided into integral type and freestanding type.

3

Renovation and redesign in the rotor, stator and mill discharge improve available power and increases processing capacity by 4.4%.

4

New bearing materials are more durable than traditional materials such as copper or metal bearings and can show excellent performance under harsh conditions.

5

Remove the need for emergency oil lubrication systems (such as accumulators) and require less bearing oil flow, thereby reducing operating costs.

6

In an open or closed circuit, Fote ceramic ball mill can produce the final product 35 mesh even finner than that.

7

Automatic operation can save power, reduce wear of grinding media and liner, and increase productivity.
Spare parts and services
Important parts of ceramic ball mill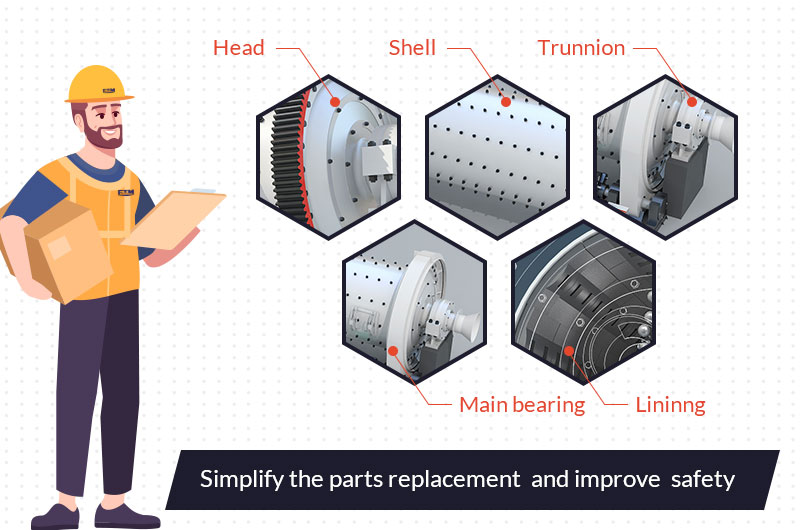 Ball grinding mill heads
Shells
Gears and pinions
Main bearings
Trunnions
Trunnion liners
Mill liners
All parts can be customized according to actual use and needs, aiming to improve the machine performance. The designing team uses the most stringent standards and tolerances to ensure product's safety and reliability.
What's more, with nearly 40 years of equipment manufacturing experience, each product can achieve higher cost efficiency, increase output or capacity, reduce maintenance and downtime, and improve safety and minimize environmental impact.
Core wear part - mill liner
The liner is the crucial wear-resistant part of the ceramic ball mill. Appropriate lining and design type are essential for optimizing ball mill output and total grinding cost (including energy, abrasive, and maintenance costs). High-quality liners need to focus on grinding performance to ensure the uptime and safety of the mill.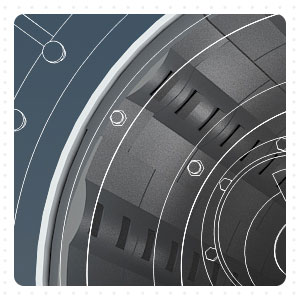 Our company knows the functional parameters, mechanics, kinematics, and forces that ceramic liners withstand during operation.
Through professional simulation software, we can predict the performance of customized liners very accurately to minimize maintenance and operating costs.
According to the needs of customers over the years, we have concluded a systematic solution:
The design of the headliner should consider the shell lining.
All components must be balanced to minimize maintenance.
The number of individual parts is reduced to a minimum to ensure that the machine parts will not interfere with each other during the installation process.
Strengthen wear-prone bushings to enable these high-wear parts to be replaced independently.
The distribution of the lining material should follow the rules: the thicker part protects the area with higher wear while the thinner parts for the area with lower wear.
Provide professional and comprehensive services
1. Sufficient spare parts
We will always prepare all the ball mill parts for customers, ranging from the shell to the lubricating oil pump and filter. All machine parts can be shipped at any time to ensure the shortest delivery time.
2. Machine maintenance
Appropriate maintenance will help to extend the service life of the ceramic ball mill to ensure the smooth operation of your production. Grinding mill inspection
During the operation of the ball mill, if you fail to discover machine problems in time, it will cause sudden shutdowns, higher maintenance costs, and losses in production.
Fote will provide customers with detailed standardized inspections so that you can find problems as soon as possible. For example, to improve the integrity and efficiency of the rolling mill, you should keep the trunnion bushing clean and a mechanical adjustment in the best position.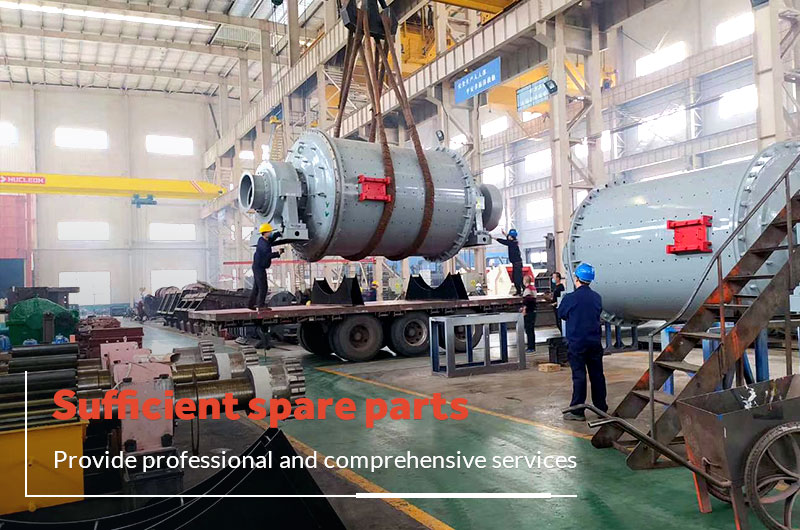 3. Shutdown planning and optimization
Downtime means the loss of money, and we know that every minute of our customers is precious. So we have developed a set of services to help you plan, execute and optimize equipment downtime. Through tool management to machine running, and to time and motion analysis, Fote company can help you achieve efficient, safe, and timely shutdown.
4. Repair services
With long-term grinding work, the equipment will age, and the production efficiency and reliability will decrease. However, a proper repair can ease the aging problems to ensure your production goals. Fote Group provides customers with a full range of repair services from partial to a complete renovation.
Customer case - Ceramic ball mill sold in Pakistan
Fluorite is a kind of brittle ore with low hardness and in bright colors. Due to its complex elemental composition, fluorite can be widely used to produce hydrofluoric acid, cryolite, etc. Moreover, it can also be applied in the chemical industry, glass, construction, cement, and other fields.
A customer from Pakistan told us in September 2018 that his company is mainly engaged in the sales of fluorite powder products.
As the demand increases rapidly, they plan to increase their investment in fluorite processing and expand production. Therefore, they find us to design a new fluorite grinding line with larger capacity for them.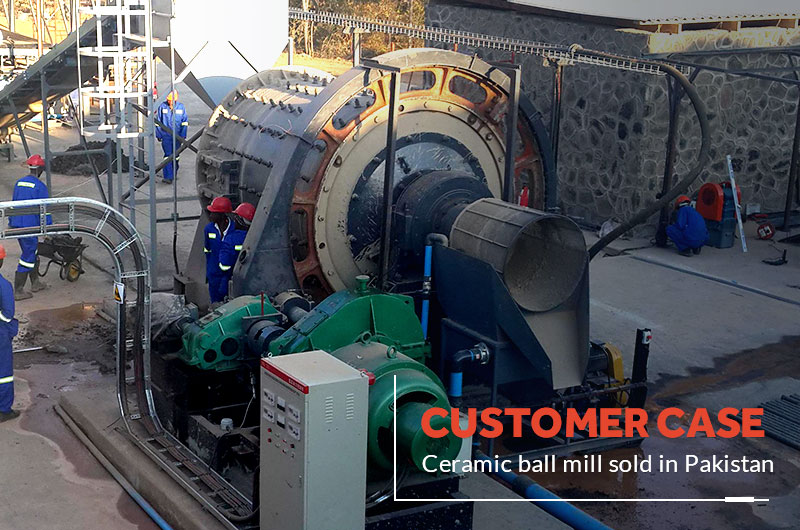 According to their information, the specification of this fluorite grinding line is in the following:
Use location: Pakistan
Material: Fluorite
Capacity: 1.5 tons per time
Raw material hardness: Soft and brittle
Feeding size: ≤25 mm
Production line type: Fixed
Specific model: 1800×2000
The main equipment in this fluorite grinding line includes jaw crusher, impact crusher, ceramic ball mill, flotation cell, spiral classifier, dryer, and vibrating screen, etc.
After being put into operation, the output has increased significantly, the cost is reduced a lot, therefore this line brings our customer good economic benefits.
Parameter
Model
Feeding capacity
(t/time)
Shell rotation speed
(r/min)
Reference motor
(kw)
Liner material
600×700
0.05
50
2.2
Chinaware,silicon,rubber or metal(the related motor power varied as per the different liner materials and grinding materials)
800×600
0.075
42
3
900×1200
0.2
38.5
5.5
1300×1500
0.5
33
7.5
1500×1800
1.2
28.5
11
1800×2000
1.5
24
15
2600×2800
5
16.5
37
3000×3800
10
14.5
57.2
3200×4600
15
13.5
75
Model
Feeding capacity
(t/time)
Shell rotation speed
(r/min)
Liner material
600×700
0.05
50
Chinaware,silicon,rubber or metal(the related motor power varied as per the different liner materials and grinding materials)
800×600
0.075
42
900×1200
0.2
38.5
1300×1500
0.5
33
1500×1800
1.2
28.5
1800×2000
1.5
24
2600×2800
5
16.5
3000×3800
10
14.5
3200×4600
15
13.5