Introduction and Application of Pendulum Feeder
The pendulum feeder is mechanical equipment installed under the storage tank or hopper that realizes continuous and uniform feeding. It transports dry and non-caking materials, such as ore, coal, etc.
However, it is not suitable for conveying powdery materials. Because it is easy to cause blockage and affect the feeding, and it can also cause powder floating and affect the cleanliness of the workplace.
It can also be used as a fastener when the feeder is not working.
Due to the worm gear reducer, the feeder has a compact structure and a reliable sealing device, which prevents dust and dirt from entering the interior and affecting its work.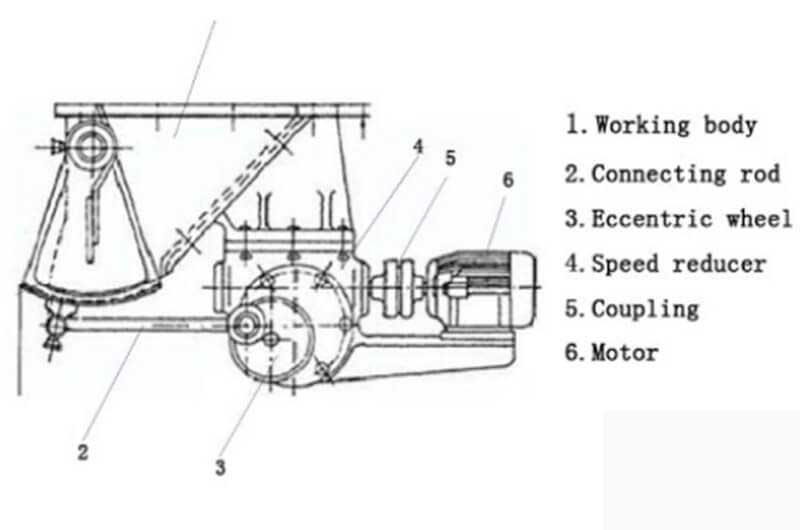 Structure of Fote pendulum feeder
Advantages and Functions of Pendulum Feeder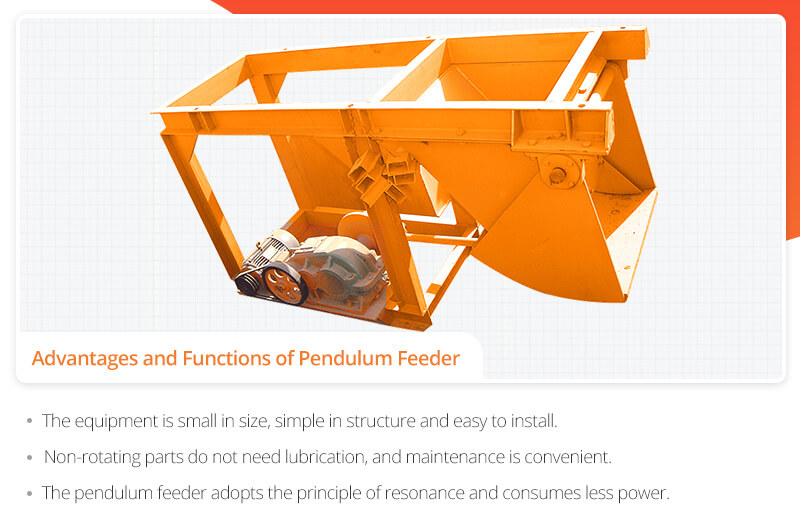 Advantages and Functions of Pendulum Feeder
1

The equipment is small in size, simple in structure and easy to install.

2

Non-rotating parts do not need lubrication, and maintenance is convenient.

3

The pendulum feeder adopts the principle of resonance and consumes less power.

4

Since the pendulum feeder can change and close the material flow, its feed volume has high accuracy.

5

The method of SCR opening angle can be adjusted in the work and production, and the centralized control and automatic control of the equipment can be carried out.

6

The pendulum feeder has a very stable vibration, good working performance, no noise, and long service life.
Working Process of Pendulum Feeder
When the pendulum feeder is working, its motor is decelerated by the V-belt reducer. The decelerated power is transferred to the eccentric wheels with adjustable eccentricity.
Then the eccentric wheels drive the swinging bottom plate to swing by the connecting rod.
The ore in the ore bin above the feeder passes through the inner cavity of the feeder and is discharged out of the machine at a constant speed from the discharge port to ensure uniform feeding to the ball mill.
There are two ways to adjust feeding capacity:
1

Adjust the eccentricity of the eccentric wheel

2

Adjust the ore drawing gate.
Parameter
Product Size
Processimg Capacity(t/h)
Motor Power
(kw)
400×400
0-12
1.1
600×600
3-25
2.2
Product Size
Processimg Capacity
(t/h)
Motor Power
(kw)
400×400
0-12
1.1
600×600
3-25
2.2