Ballast stone is an important raw material for road and railway construction as well as concrete. The rapid development of infrastructure construction in Kenya has driven investors to turn to ballast crushing.
This article will share why crushing ballast stone is profitable and how to choose a suitable ballast stone crushing machine from the aspects of Kenya's infrastructure development, what ballast is, the types of ballast crushers, and tips for choosing a ballast crusher.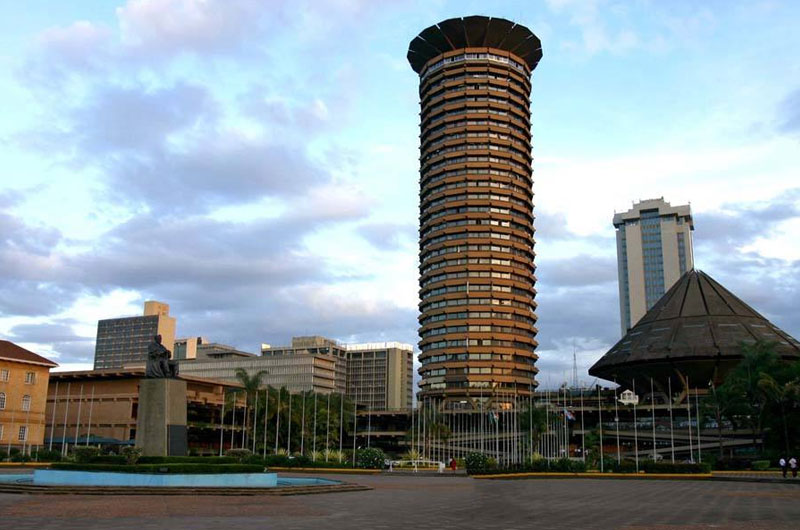 Rapidly developed Kenya's infrastructure construction
Analysis of infrastructure market in Kenya
Kenyan president launched Kenya Vision 2030 in 2008. This vision aims to transform Kenya into a newly industrializing "middle-income country providing a high-quality life to all its citizens by the year 2030".
The infrastructure sector is one of the foundations of the three pillars namely the economic pillar, social pillar and political pillar which is expected to provide cost-effective world-class infrastructure facilities and services in support of Vision 2030.
Transportation and construction are two key infrastructure sectors, which the Kenyan government is determined to develop and improve.
Railway construction in Kenya has gradually stabilized
Since the launch of Kenya Vision 2030, Kenya's railway sector has accomplished major milestones, including railway connecting Mombasa and Nairobi, railway connecting Nairobi and Naivasha, rehabilitation of the Metre Gauge Railway, construction and operation of the Standard Gauge Railway, etc.
However, the Kenyan government has not stopped here and is still actively promoting a series of railway construction and maintenance.
The government has started to construct a new railway line from Jomo Kenyatta International Airport (JKIA) to Syokimau in March 2021, and a commuter rail system between Kisumu and Mombasa.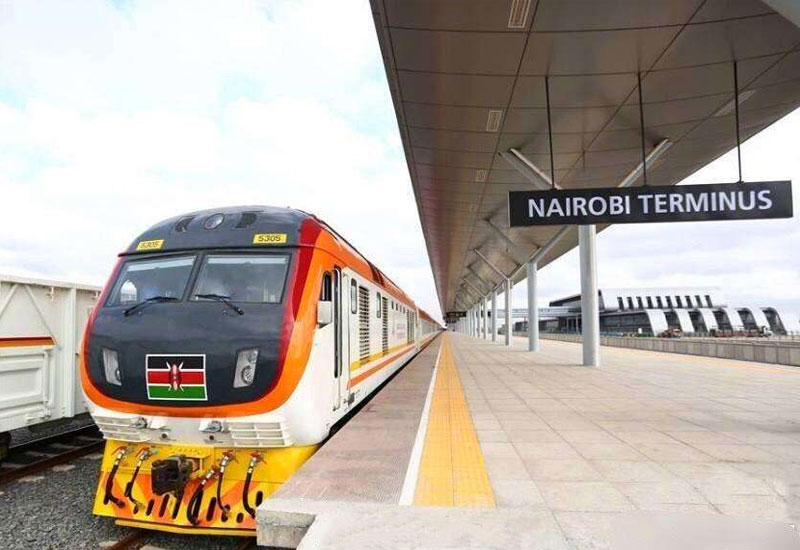 Railway construction in Kenya
Road construction in Kenya is growing vigorously
In recent years, the Kenya government has continuously and vigorously invested in the construction and rehabilitation of roads across the country to stimulate economic development.
In the past decade, the Kenyan Government has spent 1 trillion shillings modernizing and building road networks in cities such as Nairobi, Mombasa, Eldoret and Kisumu. This has increased the country's road network from less than 60,000 kilometers a decade ago to more than 160,000 kilometers nowadays.
In 2019, Kenyan President Uhuru Kenyatta signed the Kenya Road Commission (Amendment) Bill that is committed to fulfilling the government's commitment to build 10,000 kilometers of roads by 2022.
In addition, the government allocated KSH 24.03 billion to tarmac and maintain 18, 406km of roads in 2021 for further connectivity.
Building need in Kenya is high
According to Kenya's 2016 economic report, the Kenyan construction industry is expected to grow at an average annual rate of 7.3% during 2015-2025, which sets a positive tone for Kenya's building materials boom.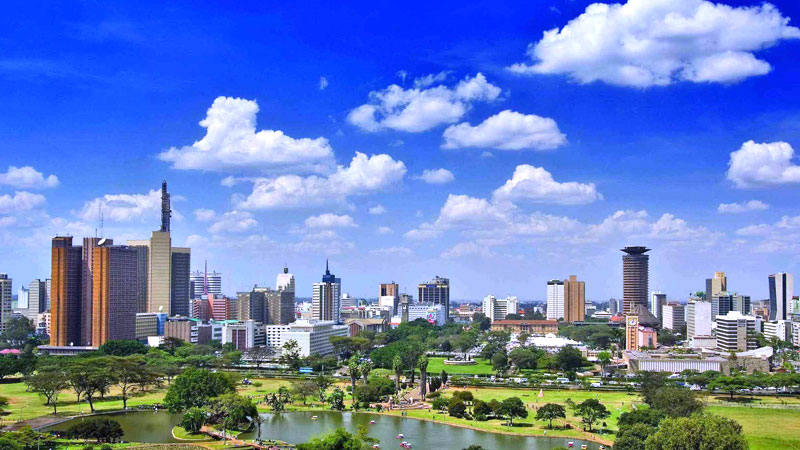 Large shopping malls and office buildings in Kenya
The government has invested heavily in residential buildings and commercial buildings to meet the living and production needs of the Kenyan people.
Take residential housing as an example, Kenya has an annual housing demand of 250,000 units with an estimated supply of 50,000 units, culminating in a housing deficit of 2 million units. What's more, the country needs to build about 200,000 new housing units every year just to keep pace with population growth. It can be seen that Kenya has a huge demand for housing.
In terms of the commercial building, office building, retail building, hospitality, manufacturing plants, power plants, railway stations, airports, ports will all spring up.
The continuous expansion of the middle-income class has increased people's purchasing power and consumer demand, which has stimulated domestic and foreign investors to establish large shopping malls in Kenya.
A large number of multinational companies including General Electric, Google, IBM and Nestle are attracted to Kenya and set their branches here. Therefore, office building projects have been increasing.
Ballast stone — an important source of infrastructure construction materials
Ballast is the granular material usually crushed stones, crushed bricks, shingle, kankar, gravel, or sand. It is an important material for the construction of railways, roads, and buildings. Quarries supplying ballast and gravel play a decisive role.
Characteristics of ballast stone
Ballast has the following characteristics: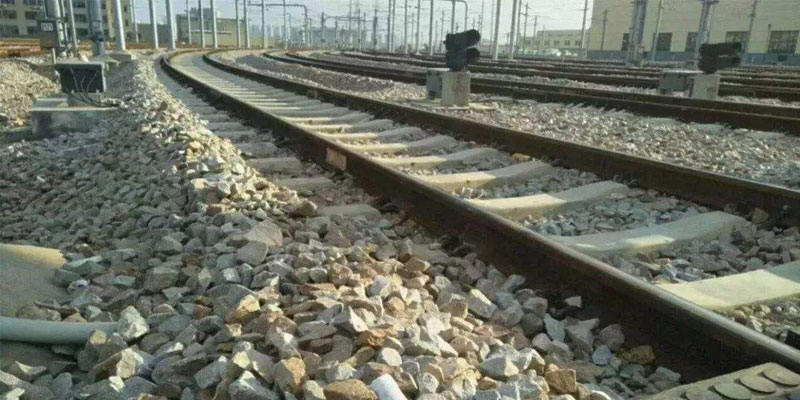 Characteristics of ballast stone
Weather resistance and high hardness. For example, basalt, quartz stone, diabase and granite.
The particle size meets the standard. For example, basalt super ballast shall be no less than 28mm and no more than 58mm; and the standard for first-grade ballast is 25 - 70mm.
A sufficiently dense gradation to provide enough force to hold the sleepers in place.
Resistance to temperature changes and water erosion.
Uses of ballast stone
Road or railway subgrade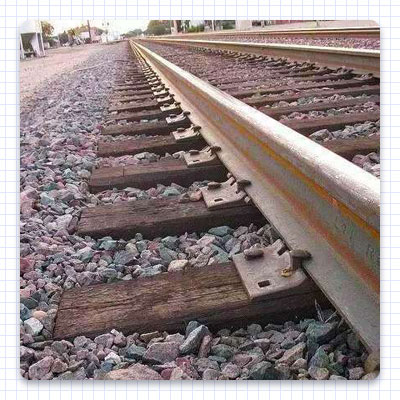 Ballast placed and packed below and around the railway sleepers to transmit the load from sleepers to the formation and to provide drainage facilities to the track is known as track ballast.
There are serval types of railway ballast: broken stone ballast, sand ballast, gravel ballast, Moorun ballast, coal ash or cinder ballast and brick ballast. Choose the suitable type of ballast based on where the railway is built and the supply of raw materials.
Ballast can also be used as the base, subbase, and surface of roads to help distribute the load and drain the water.
The function of ballast in railway and road
Increase the stability of the rail and prevent the track from moving. By covering the sleepers with ballast, the movement of the track can be reduced.
Disperse the pressure of the sleepers on the roadbed. Ballast can distribute weight more evenly.
Reduce the vibration and noise caused by trains to increase passenger comfort. The ballast, which is relatively "soft" (as opposed to rails and sleepers), can absorb the impact of steel wheels running on steel tracks.
Enhance drainage capacity. The rain can be quickly drained through the gap between the stones. If the stones are not paved, the soil under the tracks will be soft and the tracks will sink in rainy days.
Easy to maintain. The line can be easily corrected by raising or reducing ballast.
Concrete ballast
Ballast can also use as concrete ballast, or aggregate, which makes up the bulk of the cement mix, increases the strength of the concrete and improves its properties.
The function of concrete ballast
The ballast is hard and durable. It has corresponding requirements of its hardness, anti-wear performance, anti-impact properties, crush resistance, atmospheric corrosion resistance, water seepage performance, stability performance, etc.
Strengthen the concrete. Filling ballast in concrete can enhance the adhesion of concrete and improve its performance.
Cost-effective. Ballast does not need to be replaced or repaired as frequently as other materials, so its maintenance costs are low.
Specifications of ballast stone
The density of the stone is 2g per cubic centimeter. Its specifications are as follows:
Classification and quality of the stone
Category Name
Variety name
Particle size
specification (mm)
Capacity(kg/m³)
Gravel
Extra fine gravel
5--10
About 1400--1500
Fine gravel
10--20
Middle gravel
20--40
Coarse gravel
40--150
Pebble
Extra fine pebble
5--10
About 1600--1800
Fine pebble
10--20
Middle Pebble
20--40
Coarse pebble
40--510
Note: Gravel is generally crushed with granite, sandstone, quartzite, basalt and so on; Pebble is the collective name for gravel, river light stone and river gravel.
Analysis of ballast stone price
The price range of ballast rocks in Kenya is KSH1100-1800. The price will vary slightly according to the quality of ballast, quantity, supplier, and regions.
The Kenyan government's heavy investment in the railway, highway, and construction sectors will surely drive the boom in the ballast market. Investing in the production of ballast stone in Kenya is a stable and profitable business.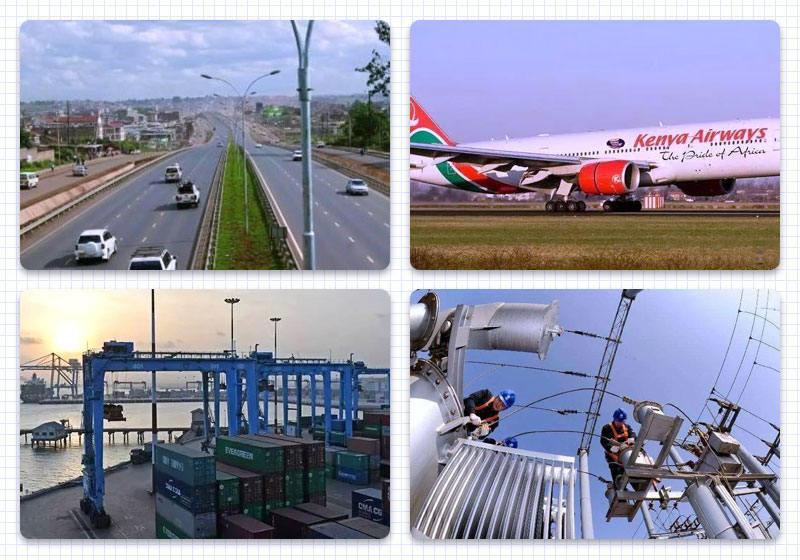 Kenya's infrastructure construction
Ballast stone crushing machine
A ballast stone crushing machine is also called a ballast crusher, a ballast crusher machine, or a ballast making machine. It can easily break large stones into ballast stones of acceptable size.
The jaw crusher, widely used in construction materials, railway, water conservancy, chemical industry, etc., is suitable for the crushing of various large materials and ores. It can be divided into small, medium and large models according to the size of the inlet. The advantages of jaw crusher are as follows: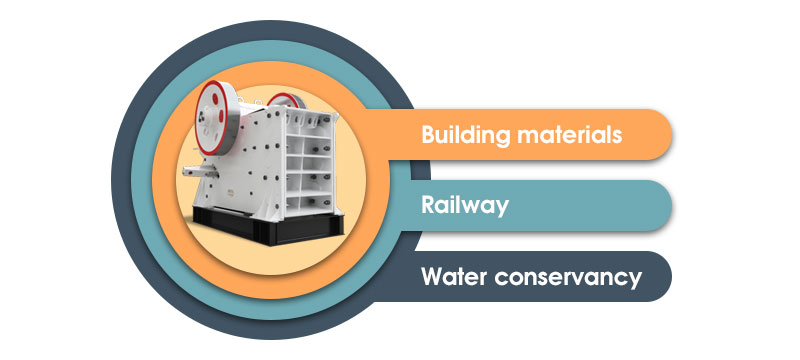 Ballast stone jaw crusher
1

Solve the problems of low output and high operation rate of traditional crushers.

2

It can crush large materials (1000*1200mm).

3

Low energy consumption; In particular, it saves electricity.

4

The defective index is low.
The impact crusher can crush all kinds of coarse, medium and fine materials (granite, limestone, concrete, etc.) with feeding size no more than 500 mm and compressive strength less than 350 MPa. Its advantages are as follows:
High output and energy saving
Large feeding inlet and crushing chamber; suitable for high hardness of materials; less stone powder products;
Good particle shape
The gap between the impact plate and the hammer can be easily adjusted to effectively control the output particle size and the particle shape is good.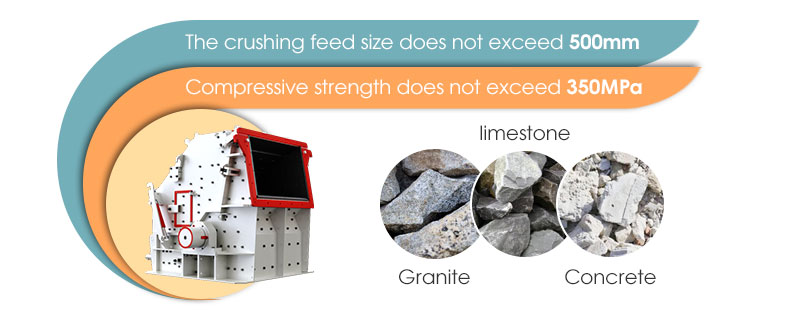 Ballast stone impact crusher
Unique structure
Compact structure; strong machine rigidity; large rotational inertia of rotor;
High comprehensive benefits
High chromium plate hammer; impact resistance; wear resistance; high impact force;
The hammer crusher is welcomed by many railway ballast stone processing plants because of its unique performance advantages.The advantages of hammer crusher mainly include the following three aspects: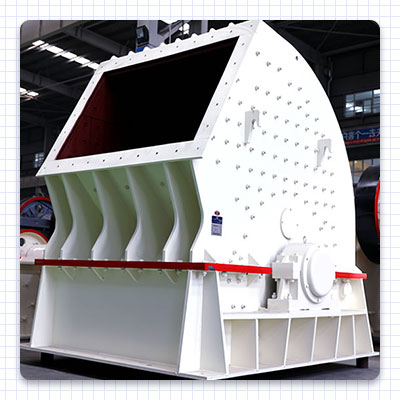 1

Mature structure and easy operation. The internal structure of the hammer crusher is designed reasonably and its appearance is beautiful.

2

High crushing efficiency and strong production capacity. Fote hammer crusher has a very high crushing efficiency, which is about 3 times that of the same type.

3

Stable operation, energy-saving and environmental protection. Hammer crusher does not have problems such as vibration and shutdown during the process of crushing ballast stone, with low energy and no dust pollution.
The mobile crusher is a crushing device with better adaptability and mobility on the market. It can easily crush the ballast stone in various regions with a high-efficiency operating state. The advantages of Fote's mobile crusher are as follows: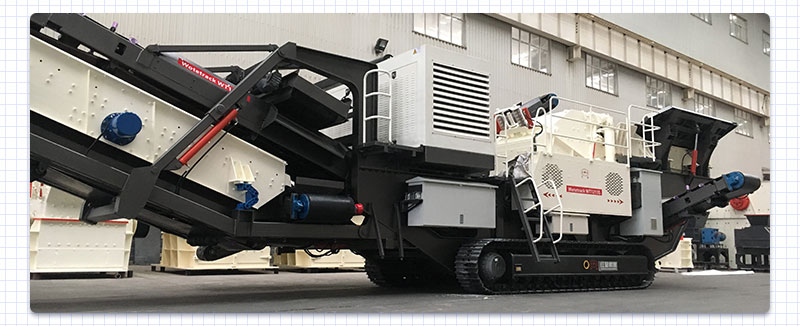 Ballast stone mobile crusher
1

Complete functions and good crushing effect. The mobile crusher can not only be combined with impact crusher, jaw crusher and others to form different crushing procedures, which can achieve high-energy crushing of railway ballast stone, but also has screening, conveying and other functions.

2

Flexible adaptation and easy transportation. The mobile crusher can be easily moved to various production environments such as railways and mountain roads. It has a high degree of automation, flexibility and convenience.

3

Large processing capacity and high crushing efficiency. The processing capacity of the mobile crusher is larger than any other crushing equipment, and the crushing efficiency is also high, which can effectively meet the production needs of large processing plants.

4

Energy-saving and environmental protection. The energy consumption of the mobile crusher is relatively low and the production process will not cause dust and noise pollution to the mining area.
How to select a ballast crusher?
How to choose a suitable ballast crusher according to your own actual situation? Fote engineers give the following advice:
1 When the output is large and the production site is sufficient, the combination of jaw crusher, impact crusher and vibrating screen can be selected.
When the combination achieves mass production of ballast stone, the grain shape of the finished product is better and the output is larger.
2 When the output is average and the process requirements are simple, you can directly choose the hammer crusher and vibrating screen.
The hammer crusher has unique performance advantages that it has the advantages of beautiful grain shape, strong crushing ability, large crushing ratio and high cost-performance.
3 When the production site is small and the storage place for the ballast stone is relatively dispersed, a mobile crusher can be used to process the ballast.
The mobile crusher can be combined according to the actual situation of the user, with convenient and flexible mobile, advanced technology, and energy-saving and environmentally friendly production process. It is frequently used in many sites that require mobile crushing.
Customer case of the ballast stone crushing line in Kenya
The following data comes from a specific production line example provided by Fote for a ballast stone quarry in Kenya.
| | |
| --- | --- |
| Project Name | 200T/H ballast stone crushing production line |
| Material | Granite |
| Material size | ≦630mm |
| Production capacity | 200 t/h |
| Production line type | Fixed |
| Equipment | ZSW490*110 vibrating feeder + HD98 jaw crusher + B1000*22m belt conveyor + FTHP300 cone crusher + B1000*30 belt conveyor + 4KY2460 vibrating screen + B500*15m belt conveyor (4 sets) |
| Finished product specifications | 0-5, 5-10, 10-20, 20-40mm |
| Finished product ratio | 1-5%, 5-10%, 10-20% |
| Estimated investment | $ 170000- $ 200000 |
Conclusion
Kenya has a promising market for building materials, so the demand for ballast will increase, not decrease. Ftmmachinery provides users with solid ballast stone crushing machines such as jaw crusher, impact crusher, cone crusher, and mobile crusher.
We can provide complete sets of services such as survey, design, R&D, installation and after-sales services for free to help customers complete the construction of ballast crushing plants in a shorter time and a more economical way to ensure the operation of equipment!
Reference: