What Are the Advantages of the Jaw Crusher in Mining Machinery?
In the category of numerous mine machines, crusher equipment is the hottest and the most widely use scope of machinery on the market at present, and in a variety of crusher equipment, jaw crusher is the most popular one, because of its price advantage, outstanding production process and performance.

1

Compared with other crusher equipment the performance of jaw crusher is more stable. Its sturdy frame can carry on the operation under the high pressure to carry on the operation, but the high manganese steel's movable jaw, the jaw plate, the heavy eccentric axle and the large bearing's reliability and the durability are unusual, this is the outstanding performance big secret.

2

The jaw crusher has some advantages in regulating the discharging port, there is no need to add and subtract in different crushing process gaskets, only by adjusting the machine can complete, easy and quick. The design is easy to install, and there is no technical problem even with user installation. Due to its electrical and combination crusher an organic whole, takes up less space than other equipment, underground work and all kinds of harsh environment, not influenced by the height of slope or, based on a precise balance design, jaw crusher broken faster and more efficient.

3

The most prominent advantage of jaw crusher is its extremely high crushing ratio, and is a one-size-fits-all, is extremely low, to the requirement of the feeding device of dynamic design makes the material get broken many times, so as to improve the performance of broken, mandibles crusher work starts from the top of the crushing cavity, through the discharging mouth is set to minimum and increase the crushing ratio, and the design of the lining board Angle makes the material in the crushing cavity at the bottom of the stroke is greater, improve the passing capacity of the material.
The jaw crusher is not only used in the cement industry, but also in the non-metallic and mineral crushing fields of many other industries. The jaw crushing machine, sand making plant and the stone production line provide high quality cement aggregate for modern highway traffic construction.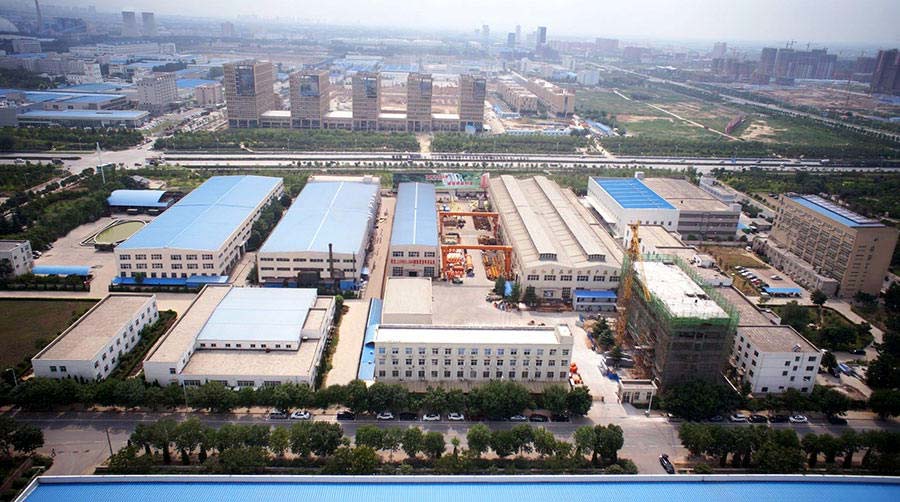 Henan Fote Heavy Machinery configures reasonable crusher mainframe equipment and gravel production line equipment for customers in pre-sale planning, sale of services, after-sale installation and maintenance of the entire service system, which greatly shortens the return period of investment. We aims at enhancing investment profits.