The Advanced Interior Structure of Lime Kiln:
Lime kiln has advanced structure. The vertical preheat with low-pressure loss can effectively improve the preheating effect, and the in-kiln decomposition rate of the preheated limestone can reach 20-25% and the 10-15 mm fine particle limestone materials can be directly used.

Processing limestone to lime by lime kilns
The Advantages of Lime Kiln on Technology:
This active lime kiln adopts combined type scale sealing so that the air leakage factor is smaller than 10%. Compound type refractory matter is adopted to reduce radiant heat loss.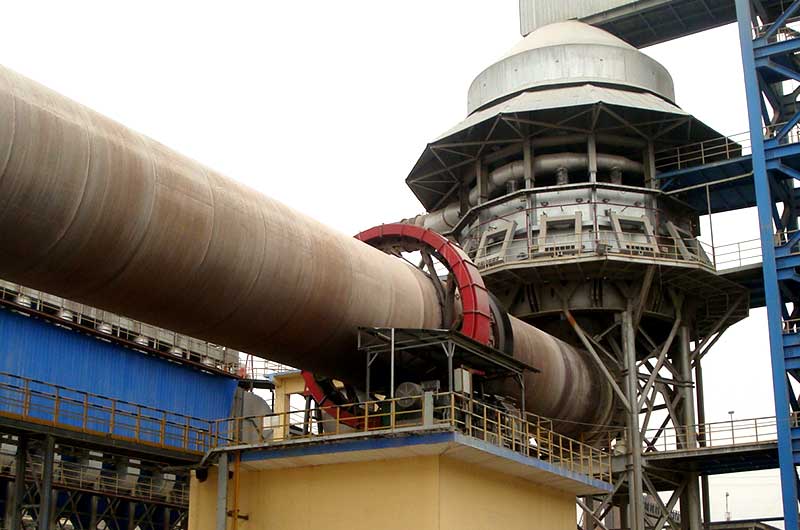 Lime kiln working on site
The Main Functions and Usage of Lime Kiln:
The infilling type circular or square vertical cooler that can be divisionally ventilated can cool the temperature of the lime to 80℃+ of the environment temperature for the convenience of transportation and storage, and it can also pre-heat the air to over 700℃ to make full use of the waste heat and save energy.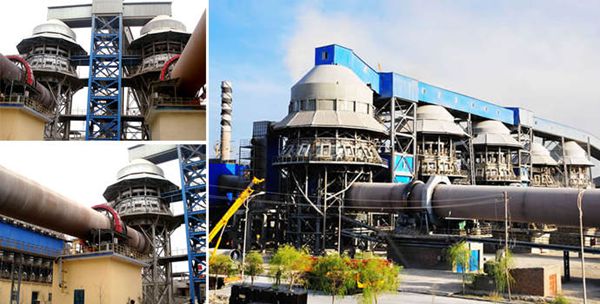 Lime kiln for processing limestone
Parameter
Design
capacity
(t/d)
150
200
250
300
350
400
500
600
750
800
1000
Product
Active
lime
Calcined
dolomite
Active
lime
Calcined
dolomite
Active
lime
Calcined
dolomite
Active
lime
Calcined
dolomite
Active
lime
Calcined
dolomite
Active
lime
Calcined
dolomite
Active
lime
Calcined
dolomite
Active
lime
Calcined
dolomite
Active
lime
Calcined
dolomite
Active
lime
Calcined
dolomite
Active
lime
Calcined
dolomite
Preheater
round
vertical
pre-
heater
or
polygonal
vertical
pre-
heater
round
vertical
pre-
heater
or
polygonal
vertical
pre-
heater
round
vertical
pre-
heater
or
polygonal
vertical
pre-
heater
round
vertical
pre-
heater
or
polygonal
vertical
pre-
heater
round
vertical
pre-
heater
or
polygonal
vertical
pre-heater
round
vertical
pre-
heater
or
polygonal
vertical
pre-
heater
round
vertical
pre-
heater
or
polygonal
vertical
pre-
heater
round
vertical
pre-
heater
or
polygonal
vertical
pre-
heater
Vertical
Polygon
preheater
Vertical
Polygon
preheater
Vertical
Polygon
preheater
Rotary
kiln
Specification
(m)
Φ2.5
× 40
Φ2.8
× 42
Φ3
× 46
Φ3.2
× 50
Φ3.5
× 54
Φ3.6
× 56
Φ3.8
× 58
Φ4×60
Φ4.2×50
Φ4.3
× 58
Φ4.3
× 64
Φ4.8
× 68
Effective
volume
(m³)
142
190
235
292
390
430
505
575/548
670
738
1005
Burning
temperature
(°C)
1350/
1250
1350/
1250
1350/
1250
1350/
1250
1350
1350
1350
1350
1350
1350
1350
Cooler
Vertical
Square
Cooler
Vertical
Square
Cooler
Vertical
Square
Cooler
Vertical
Square
Cooler
Vertical
Square
Cooler
Vertical
Square
Cooler
Vertical
Square
Cooler
Vertical
Square
Cooler
Vertical
Square
Cooler
Vertical
Square
Cooler
Vertical
Square
Cooler
Fuel
Coal gas
Coal powder
Coal gas
Coal powder
Coal gas
Coal powder
Coal gas
Coal powder
Coal gas
Coal powder
Coal gas
Coal powder
Coal gas
Coal powder
Coal gas
Coal powder
Coal gas
Coal powder
Coal gas
Coal powder
Coal gas
Coal powder
Heat rate
(

KJ/KgC3O

)
5300/
5000
5300/
5000
5300/
5000
5300/
5000
5225
5225
5100
5100
4810
4810
4810
Design capacity (t/d)

Preheater

Heat rate
(

KJ/KgC3O

)
150
round vertical pre- heater or polygonal vertical pre- heater
5300/
5000
200
round vertical pre- heater or polygonal vertical pre- heater
5300/
5000
250
round vertical pre- heater or polygonal vertical pre- heater
5300/
5000
300
round vertical pre- heater or polygonal vertical pre- heater
5300/
5000
350
round vertical pre- heater or polygonal vertical pre- heater
5225
400
round vertical pre- heater or polygonal vertical pre- heater
5225
500
round vertical pre- heater or polygonal vertical pre- heater
5100
600
round vertical pre- heater or polygonal vertical pre- heater
5100
750
Vertical Polygon preheater
4810
800
Vertical Polygon preheater
4810
1000
Vertical Polygon preheater
4810