Limestone is an easy-to-crush sedimentary rock that is soft to medium-hard. With the help of a limestone crusher, you can get crushed limestone with many uses.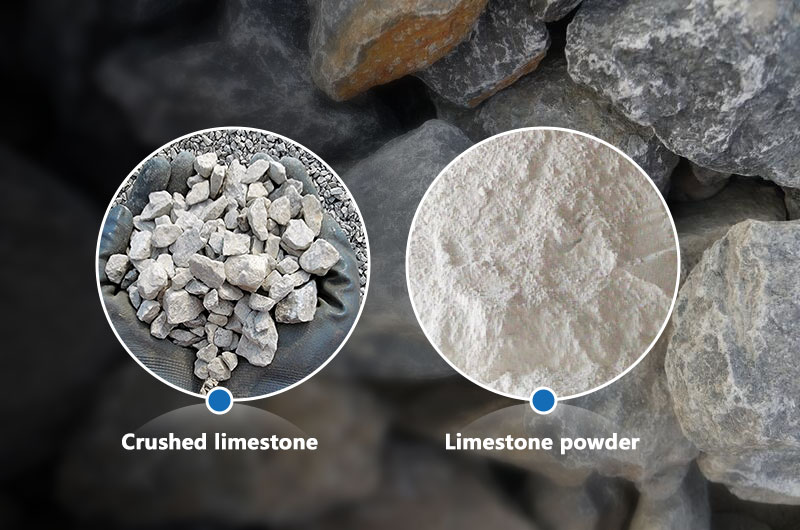 8 uses of crushed limestone
Crushed limestone is used in many construction projects, from building bridges to creating drainage systems.
Railroad ballast: Crushed limestone, being strong and angular, is a great choice for railroad ballast.
Concrete production: Crushed limestone produces stronger, less expensive concrete.
Asphalt production: Crushed limestone can be used as aggregate for mixing hot mix asphalt.
Cement production: Crushed limestone is mixed with other materials such as clay, and iron ore, and then heated in a rotary kiln to produce cement clinker.
Lime production: Crush limestone rocks to the specified size and feed the crushed limestone into a rotary kiln for calcination.
Limestone aggregate: Limestone aggregate is used as a rock filler under the concrete slabs that form the foundations for houses, bridges, hospitals, and schools.
Road foundation: Crushed limestone is used as a road base material for road construction, highways, airport runways, and driveways.
Rip rap: Crushed limestone can be used as rip rap to prevent shore erosion. Its affordability and reliability make it the ideal choice for protecting streambeds, pilings, shorelines, and bridges from ice and water damage.
We also process the crushed limestone into limestone powder with a powder milling machine for wider use.
4 considerations for choosing a limestone crusher
Mud content The mud content of limestone not only affects the output of the stone crusher, but also accelerates the wear of the vulnerable parts, which increases the cost of crushing. Moreover, high mud content also affects unloading.

Moisture content The choice of limestone crusher machine also depends on the water content. Wet limestone can clog crushing machines and cause downtime.

Abrasiveness Some types of limestone can be highly abrasive, which can cause excessive wear and tear on crusher machines and result in reduced efficiency and increased maintenance costs.

Environmental impact The noise and dust generated by the crushing of limestone rock damage the environment and the health of workers. Dust suppression systems, noise barriers and sound walls should be installed to mitigate these issues.
5 tips on selection of limestone crusher machines
1. Limestone with low mud content: hammer crusher
When crushing limestone with a mud content of less than 5% and a moisture content of less than 7%, choose a hammer crusher.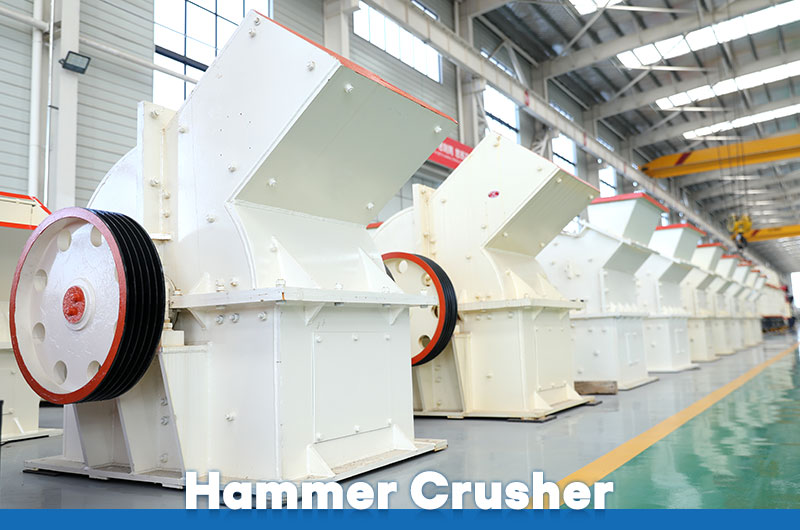 Hammer crushers are the first choice for crushing soft to medium-hard rocks. Moreover, with small crushing cavity and well-sealed structure, hammer crushers solve the problems of dust pollution and powder leakage.
Limestone that contains too much mud and water can cause the material to build up on the grates of the hammer crusher, resulting in severe blockage.
If the mud content in the limestone raw material is too high, place a pre-screening device (trommel screen) in front of the crusher machine to remove the mud.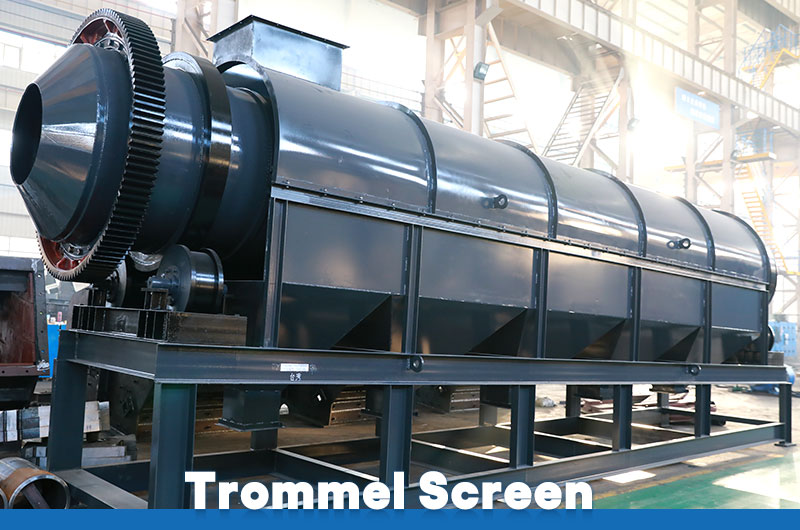 2. Limestone with high moisture content: impact crusher
When crushing limestone with a moisture content exceeds 7%, impact crusher is a good choice.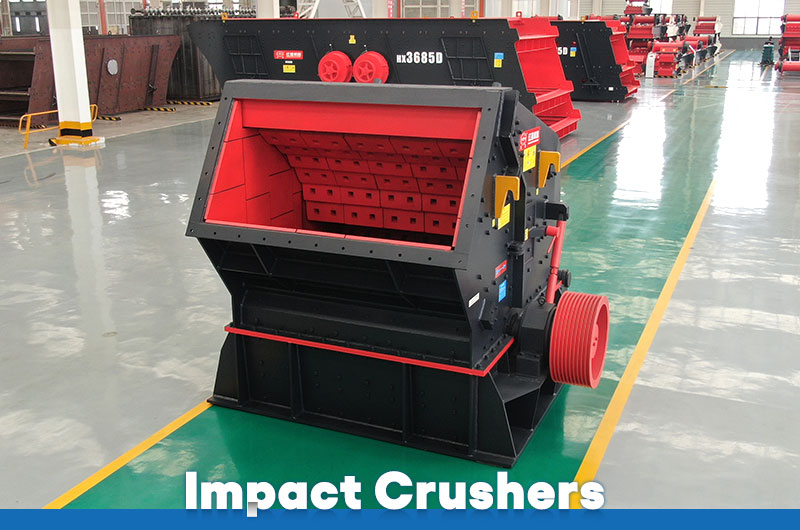 The impact crusher has more advantages in processing materials with high water content. The feed chute and impact plate of the impact crusher can be equipped with a heating device to prevent the material from sticking. And it has no grate sieve plate at the bottom, avoiding blockage.
Limestone rocks containing too much moisture may require additional drying machine before crushing.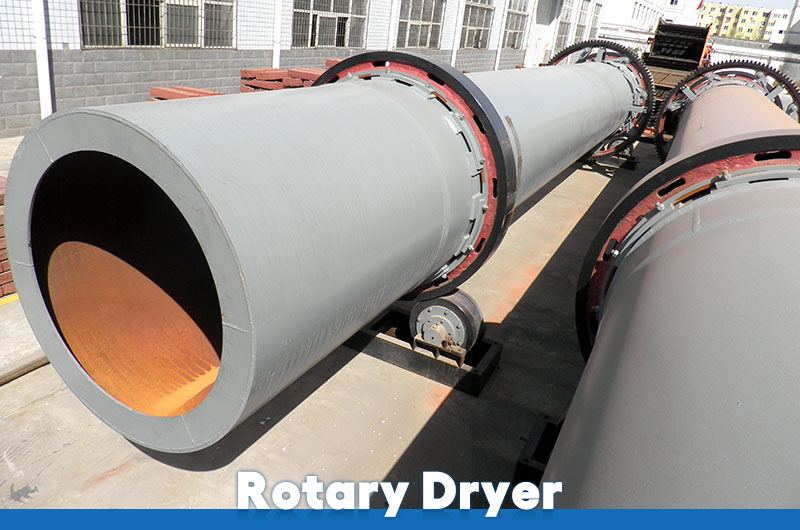 3. Highly abrasive limestone: jaw crusher and impact crusher
When the limestone rock is highly abrasive, choose an impact crusher. It has a better adaptability to abrasive rocks than other stone crushers. When the abrasiveness is high, you'd better adopt a two-stage crushing process. The common collocation is jaw crusher as primary crusher and impact crusher as secondary crusher.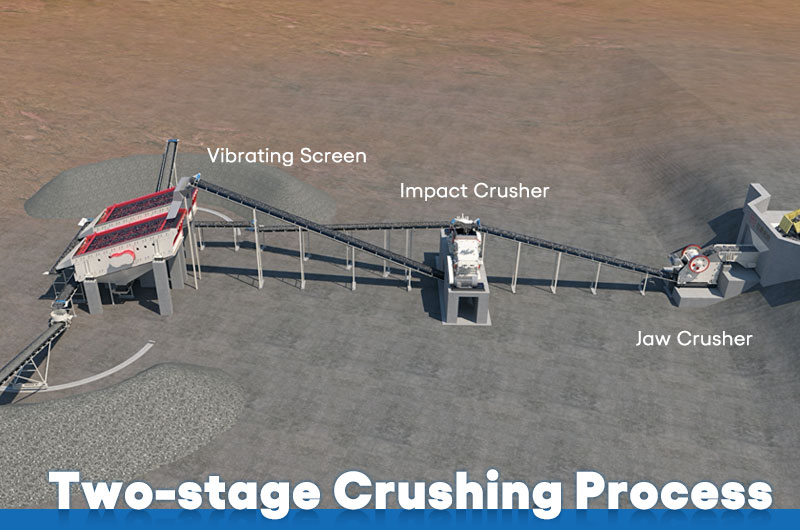 4. Temporary limestone crushing needs: mobile crusher
If you have temporary limestone crushing needs, or your rock crushing plant is remote, mobile crusher is an ideal choice for limestone rock. In addition, you can match the mobile crusher with different stone crushers according to your needs.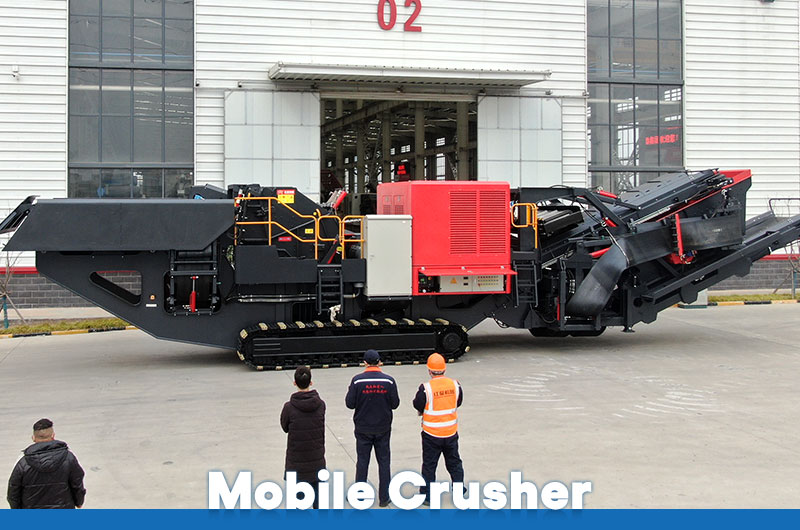 5. Limestone sand: sand making machine
VSI (Vertical Shaft Impact) sand making machines and HVI sand making machines are popular choices for making high-quality limestone sand. In the wet sand making process, sand making machines often work with sand washing machines to get cleaner limestone sand.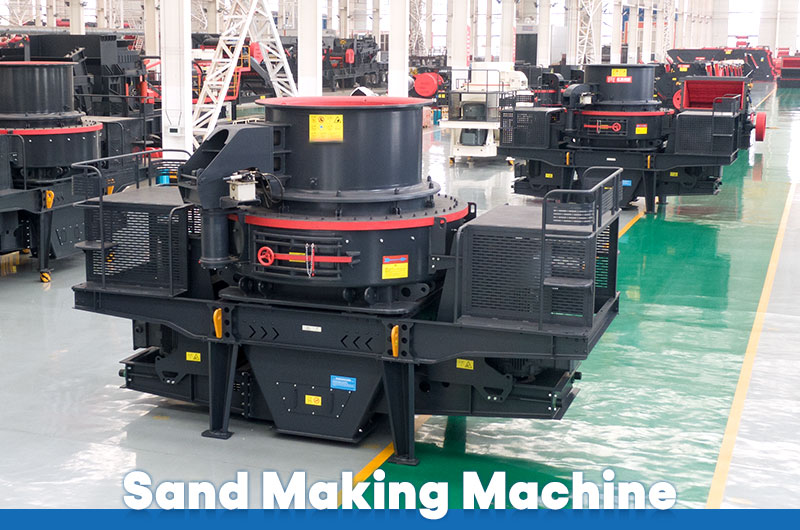 3 auxiliary machines in limestone crushing plant
1. Vibrating screen
The vibrating screen plays a vital role in a limestone crushing plant by separating the crushed limestone into different sizes and grades for further processing or use.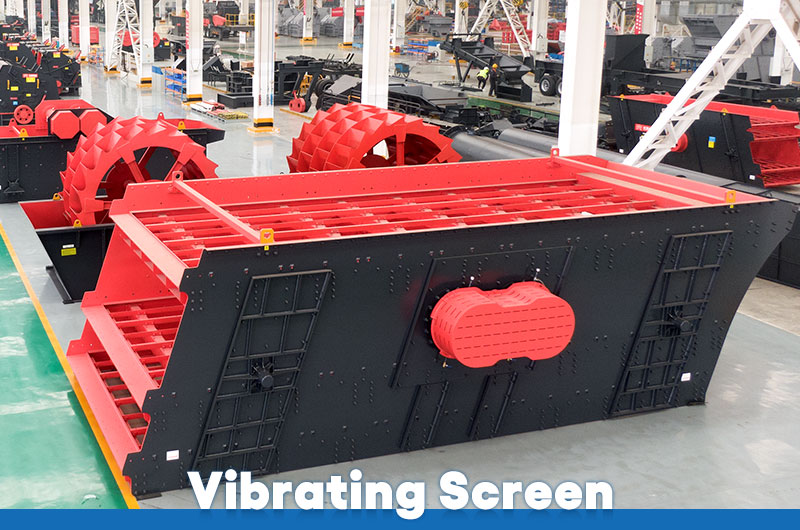 The shape and size of the sieve hole of the vibrating screen and the inclination angle of the sieve surface are the key factors affecting the limestone aggregate and limestone sand.
Shape of the sieve hole: Limestone sand contains a lot of stone powder, and has high requirements for gradation. When sieving limestone sand, it is advisable to use square hole sieves instead of rectangular sieve holes or round sieve holes.
Inclination angle of screen surface: To achieve good screening effect and processing capacity, the inclination angle of the screen surface is usually set at about 20°.
Mesh size: The mesh size of the vibrating screen directly affects the fineness modulus, gradation and stone powder content of the limestone sand. The larger the mesh size, the larger the fineness modulus of the limestone sand.
There are stationery screening machines and mobile screening machines. Mobile screening plants are easily movable at a production site or transportable between sites. They often work with mobile crushers.
2. Vibrating feeder
A vibrating feeder feeds the limestone rocks into the stone crushing machine evenly and continuously.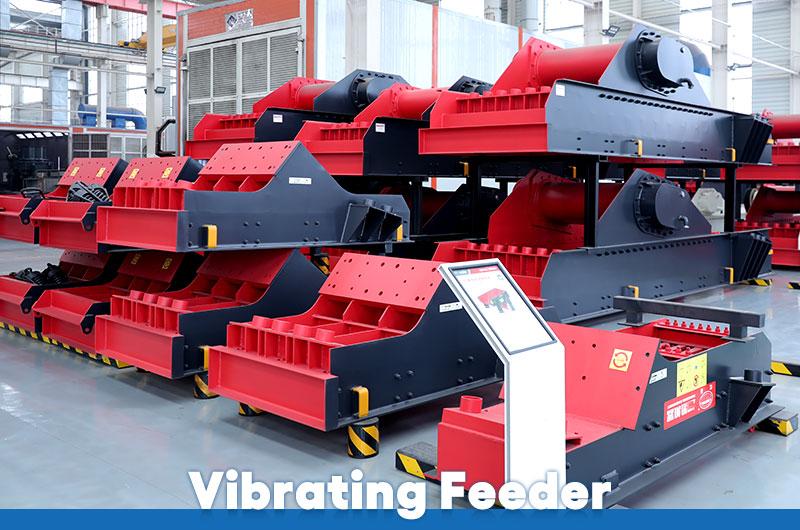 It regulates the flow of material into the crusher, ensuring that the crusher machine is not overloaded with material and preventing blockages in the crushing process.
It evenly distributes the material across the width of the crusher, ensuring that the entire width of the stone crusher is used and that the material is evenly crushed.
It reduces the wear and tear on the crusher by feeding the material at a steady rate, preventing the stone crusher from being overloaded and reducing the risk of damage to the crusher.
3. Belt conveyor
Belt conveyors are the backbone of a limestone handling operation, filling in the gaps and transporting material from one stop to the next, as well as to storage, transport, or shipping.
Belt conveyors facilitate the continuous movement of material and contributes to the efficiency, productivity, and safety of the crushing process.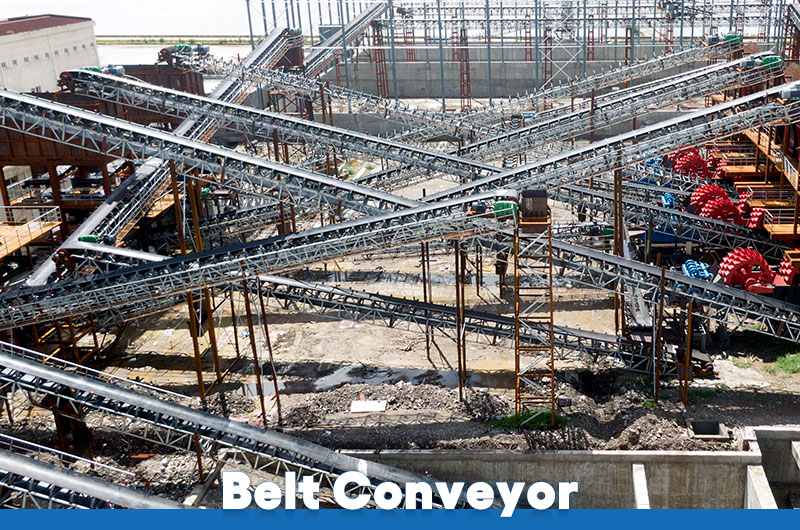 3 cases of limestone crushing plants
1. Limestone crushing plant in Brazil
Output
Feed size
Discharge granularity
Application fields
Equipment configuration
350T/H
≤1020mm
0-5mm
5-10mm
10-20mm
20-31.5mm
Highway construction
Bridge construction
Concrete mixing station
Railway construction
GZD1300×360000 vibrating feeder
PE1200×1500 jaw crusher
PF1315 impact crusher
4YK2460 vibrating screen
Client feedback
Ftmmachinery engineers designed an intelligent limestone crushing production line for us according to our requirements, which not only met the needs of the market, but also brought high returns. The service was also great. Whether it was pre-sales or after-sales service, Ftmmachinery solved problems in production for us in time, improving production efficiency.
2. Limestone crushing plant in Mexico
Output
Feed size
Discharge granularity
Application fields
Equipment configuration
120T/H
≤500mm
0-5mm
5-20mm
20-40mm
Building construction
Road repair
Concrete mixing station
Water conservancy dam
GZD1000×3600 vibrating feeder
PCZ1308 heavy hammer crusher
3YK1860 vibrating screen
Client feedback
The whole production line runs reliably and discharges smoothly. The quality of limestone products meets the requirements of concrete mixing plants. It is also equipped with a dust collector to collect dust at the dust point to meet environmental protection requirements.
3. Limestone crushing plant in Indonesia
Output
Feed size
Discharge granularity
Application fields
Equipment configuration
260T/H
≤300mm
0-4.75mm
Limestone sand
GZD1300×3600 vibrating feeder
PE400×600 jaw crusher
PF1007 impact crusher
HVI1250 sand making machine
2YK2160 vibrating screen
Client feedback
The grain type and particle gradation of limestone sand meet the road material standards. In addition, the limestone sand production line has been remotely controlled, and the operation of all equipment can be monitored in the central control room. Intelligent control software can automatically alarm to abnormal equipment in time to ensure continuous production.
Conclusion
Crushed limestone is a key component in the production of construction materials such as cement, concrete, and asphalt. Limestone crushers break down the bulky limestone rocks into crushed limestone of different shapes and sizes.
Given the differences in mud content, hardness, water content, abrasiveness, and feed size of limestone rocks in various places, it is necessary to choose the appropriate rock crusher machine and design a feasible crushing line according to the specific conditions of the limestone rock.