Home >
Sand Production Line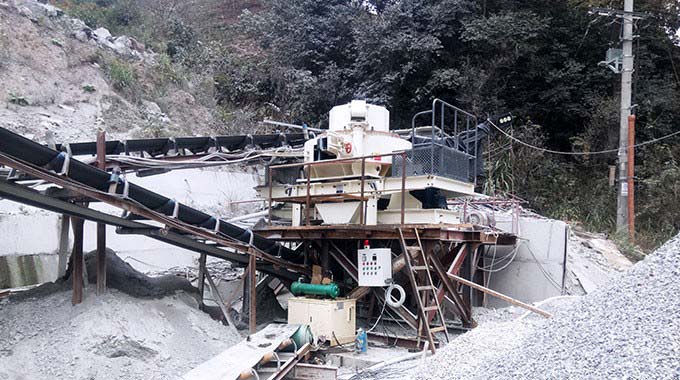 Sand Production Line

Processing capacity : 50-500 t/h

Applied Materials : granite, basalt, bank gravel, bauxite, cement clinker, quartz silicon carbide,limestone, river stone, etc.
Applied fields : bridges, high-ways, road, building construction, the chemical, metallurgy, coal mining and so on.
Detailed Description
The Major Equipment of Sand Production Line:
The main equipment of sand production line includes vibrating feeder, jaw crusher, belt conveyor, impact crusher, circular vibrating screen, sand maker, sand washer, etc.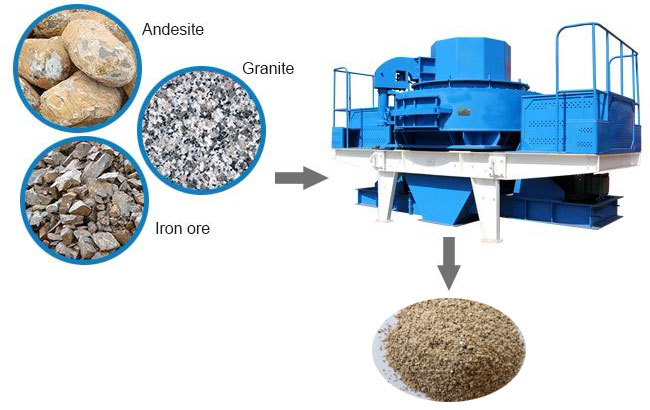 The Applications and Description of Sand Production Line:
The sand production line is a dedicated production line to produce sand and stones for building purposes. It can process the rocks, gravels and cobbles into different particle sizes which are suitable for building materials.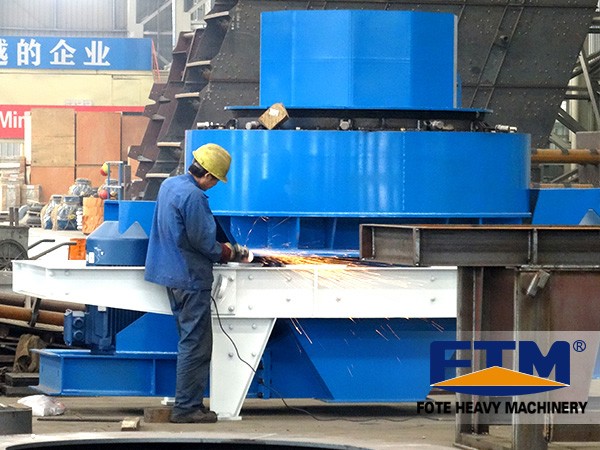 The sand making production line is widely used in the industries of mining, metallurgy, building materials, highway, railway, water conservancy and chemical engineering.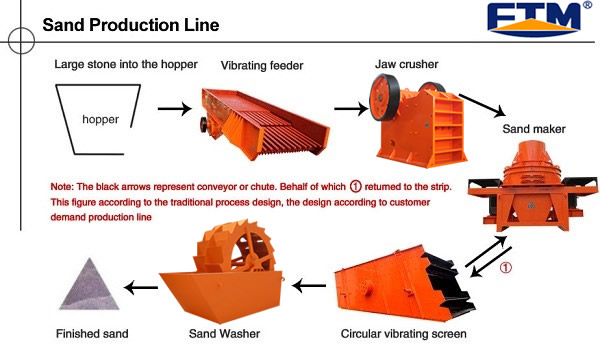 The Advantages and Benefits of Sand Production Line:
High automation, low cost, high reduction ratio, low energy consumption, high yield, little pollution, simple maintenance, reasonable assembly and good grain shape.