Silica sand is a major industrial mineral material that is mined and processed from hard rock deposits. Silica sand is used in everything from glassmaking to abrasive materials, from construction to fracking!
Analyzing properties of silica stone
The main mineral component of silica is silicon dioxide, and the chemical formula is SiO2. In industry, quartzite, quartz sandstone, and vein quartzite whose silica and impurity content meet the requirements for use are collectively referred to as silica rock.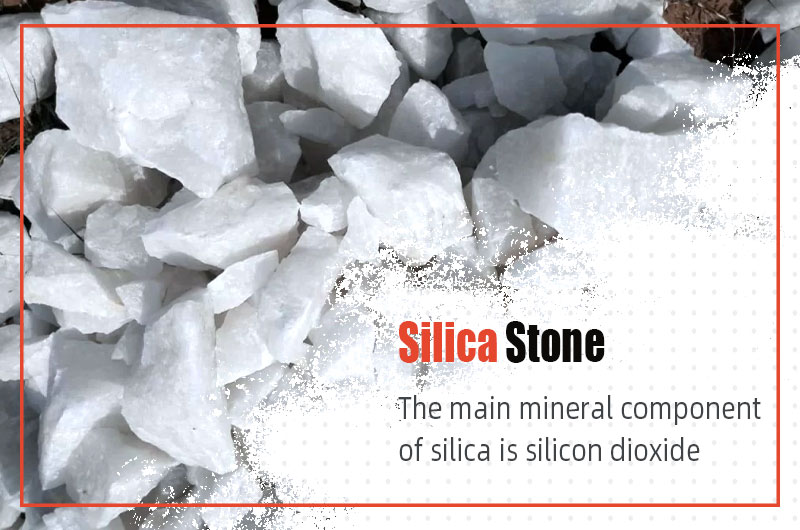 What are the physical properties of silica?
Elements: Mainly composed of silicon and oxygen.
Hardness: Silica is known for its hardness, a 7 on the Mohs scale.
Density: Relatively high, about 2.65 to 2.70 g/cm³.
Refractive Index: About 1.46, associated with optics and glass production.
Melting point: Up to about 1,710 degrees Celsius, suitable for a variety of high-temperature applications.
Color: Light in color, from white to gray. It changes according to impurities, such as silica containing titanium and iron, which is brownish red or light yellow.
How to produce silica sand?
Silica sand, mainly obtained from silica rock, is also called industrial sand, quartz sand or white sand:
Natural silica sand: Silica sand produced from the earth's surface in the form of natural particles, and quartzite and quartz sandstone weathered into granular placer.
Artificial silica sand: crush massive quartzite, quartz sandstone, and other silica into granules, and obtain high-purity silica sand through purification.
However, natural silica contains many impurities, and silica sand needs to be purified to meet the requirements of various industrial uses. How is silica sand processed?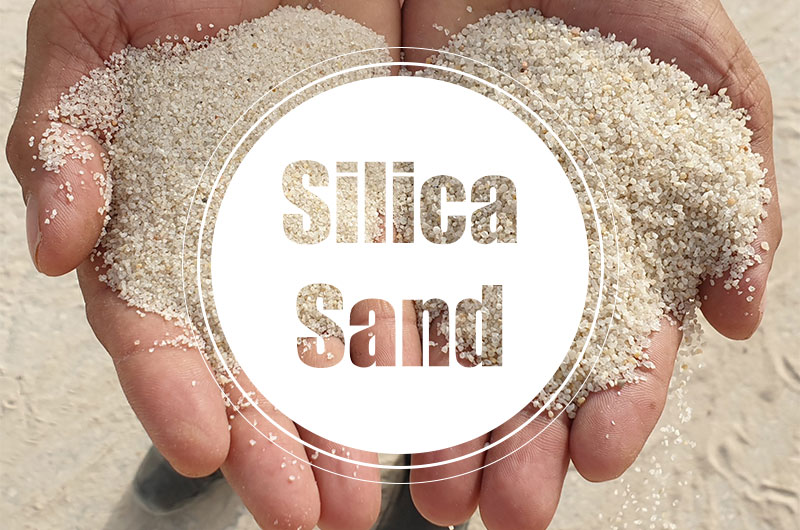 FTM Machinery can provide solutions and equipment for silica processing plants. The production process of silica sand includes 4 stages of crushing, grinding, purifying, and drying.
1. Silica crushing process
Primary crushing
Silica raw ore is hard and needs to be crushed by a jaw crusher to reduce its size. The crushed product is sent to the circular vibrating screen for screening. The qualified silica is sent to the next stage.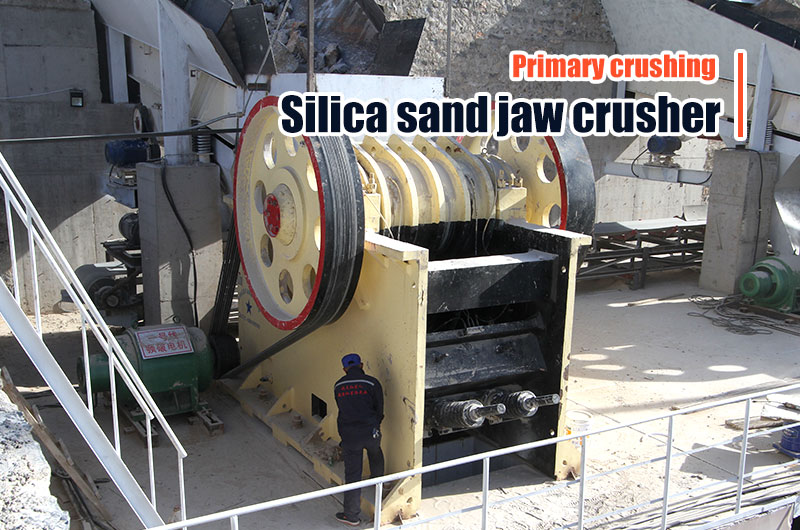 Features of silica sand jaw crusher:
Feed particle size: ≤1,200 mm
Discharge particle size: 10-350 mm
For primary crushing in silica sand processing, available in various sizes and capacities.
The commonly used models of silica sand jaw crushers are PE-1500×1800, HD98, and HD110.
Secondary crushing
After the screening, the unqualified silica stone is sent to the hydraulic cone crusher by the belt conveyor for secondary crushing and screening.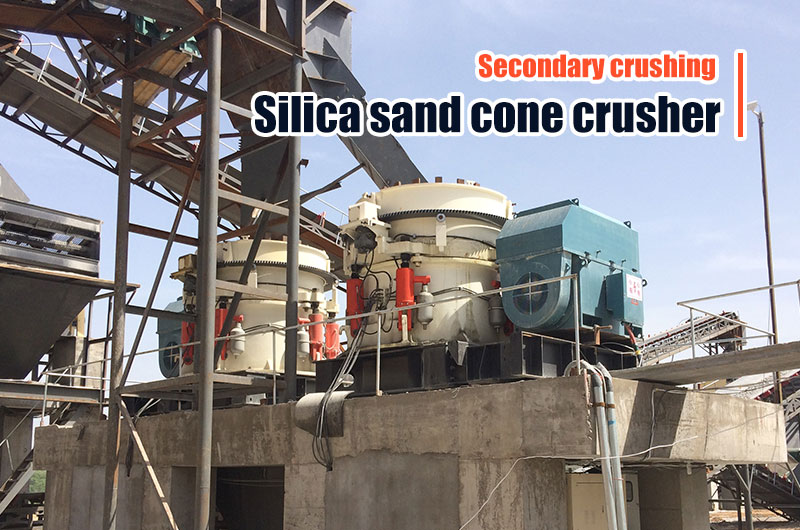 Features of silica sand cone crusher:
Feed particle size: ≤385 mm
Discharge particle size: 3-64 mm
For secondary crushing in silica sand processing, the output particle size is finer and more uniform.
The commonly used models of silica sand hydraulic cone crushers are HPM400 and GYS400.
2. Silica scrubbing process
Scrubbing is to remove the iron thin film and muddy impurities on the silica surface through mechanical force and friction between mineral particles. Silica rock is often scrubbed with a rod abrasive.
Grinding silica stone
The crushed silica is sent to the powder silo for storage and sent to the rod mill by the ore feeder for grinding. This process can enhance the scrubbing effect and separate the silica from impurities as much as possible to achieve optional particle size.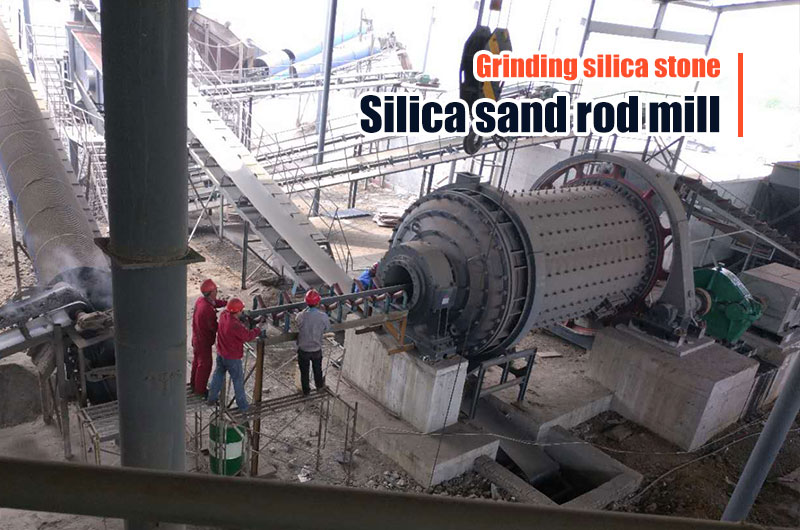 Features of silica sand rod mill:
Feed particle size: ≤50 mm
Discharge particle size: 0.833-0.147 mm
Used for grinding silica sand to achieve the required particle size, with a processing capacity of 0.62-180 t/h.
The particle size of the ground silica sand product is relatively uniform, and the phenomenon of over-grinding is less.
Washing silica sand
The ground silica sand is sent to the spiral classifier for classification, and at the same time, the silica sand can be washed to remove impurities and dust on the surface.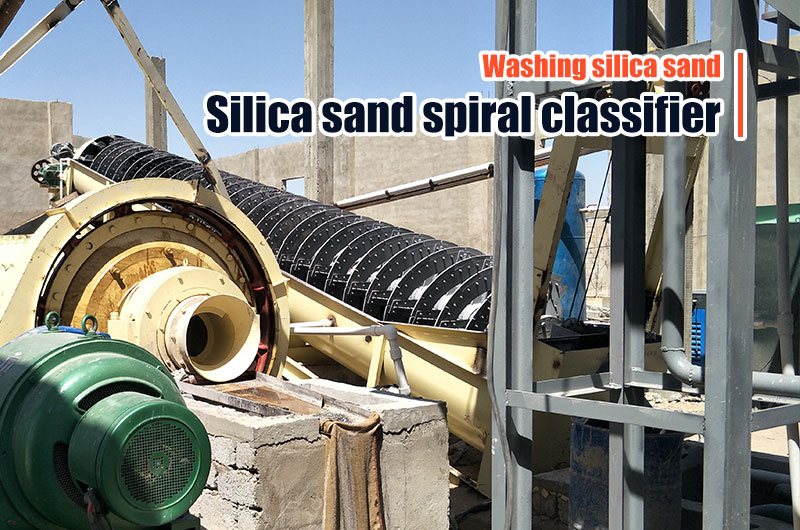 Features of silica sand spiral classifier:
Sink length: ≤3,000-14,300 mm
Spiral diameter: 300-3,000 mm
Combined with a rod mill to form a closed circuit, it is used for the classification of silica sand particles, and can effectively deslime and dehydrate.
The commonly used models of silica sand spiral classifiers are FG-10, FG-15, and 2FG-12.
3. Silica sand purifying process
Magnetic separation of silica sand
Silica sand usually contains some iron impurity minerals, such as hematite, limonite, ilmenite, pyrrhotite, tourmaline, hornblende, and so on. These iron-containing impurities may be embedded in the particles and adhere to the surface of the silica sand.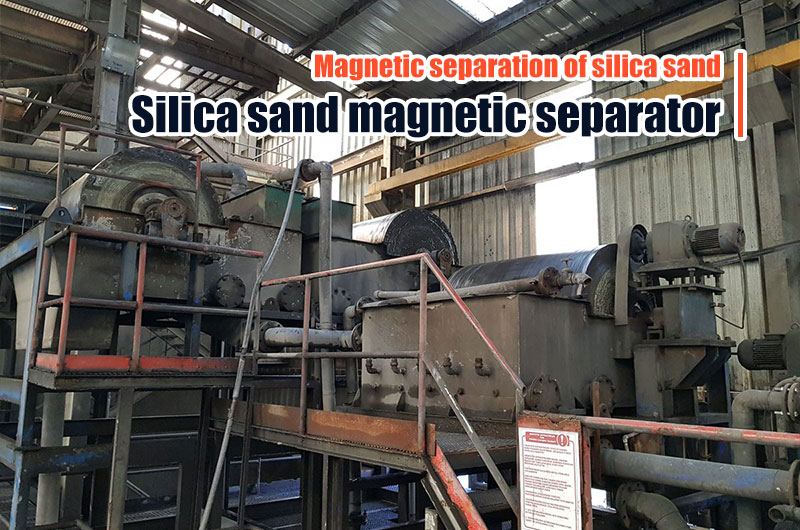 Features of silica sand magnetic separator:
Feed particle size: 0-3 mm
Cylinder speed: 35 r/min
Used to remove magnetic impurities in silica sand and improve the purity of silica sand.
When the magnetic field intensity is controlled at 10000Oe, the obtained SiO2≥99%, Fe2O3≤0.07%.
Flotation of silica sand
It is difficult to separate minerals such as mica and feldspar from silica sand, and the common method is to use cationic collectors. Sulfuric acid or hydrochloric acid is commonly used to lower the pH and activate the mica and feldspar surfaces.
A cationic collector is added to the silica sand slurry, making mica and feldspar minerals hydrophobic and forming a froth layer. The froth layer is skimmed off the surface of the flotation cell. The remaining particles are mainly silicon dioxide.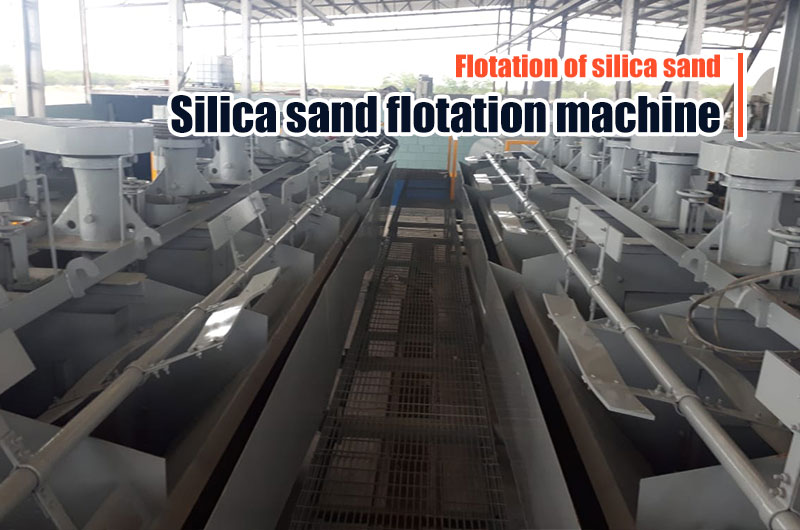 Features of silica sand flotation machine:
Effective volume: 0.35-20 m³
Impeller speed: 180-443 m³/min
Used to remove non-magnetic associated minerals such as feldspar and mica in ore.
It can effectively regulate the liquid level, increase the degree of refinement of the foam, and improve the flotation of the equipment.
4. Silica sand drying process
Dry the purified silica sand to reduce its water content to a certain level. Pack the selected silica sand for easy storage and transportation.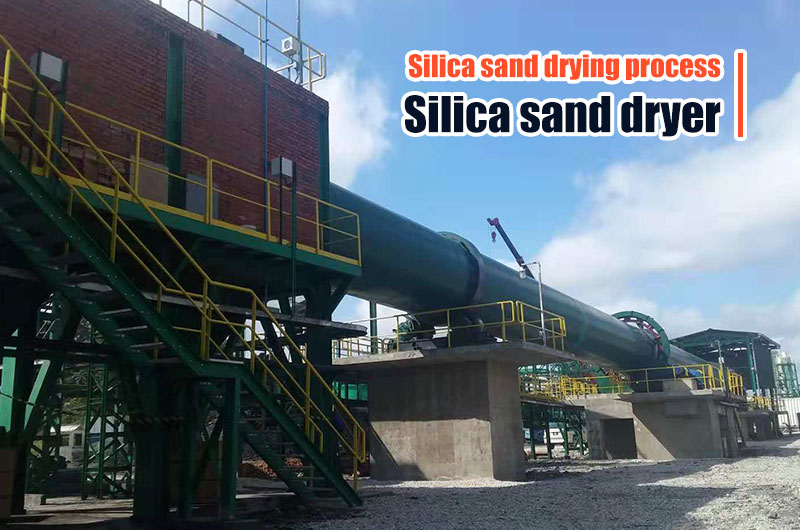 Features of silica sand dryer:
Maximum intake air temperature: 700-800 ℃
Production capacity: 1.9-76.0 t/h
As an energy-saving dryer, it is specially designed for the characteristics of silica sand, used to remove moisture in silica sand.
The commonly used models of silica sand dryers are Φ1.5×12, Φ2.2×14, Φ2.2×16, and Φ3.6×28.
What is silica sand used for?
Silica sand is an important industrial mineral raw material and has a wide range of uses in daily life in multiple industries.
1. Silica sand for glass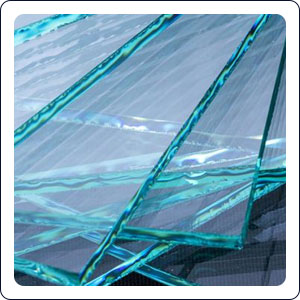 Silica sand is a key ingredient in glass manufacturing. Its chemical purity is the main determinant of strength, color, and clarity. Silica sand is used in the production of flat glass, container glass, specialty glass, and other glass products.
2. Silica sand for fracking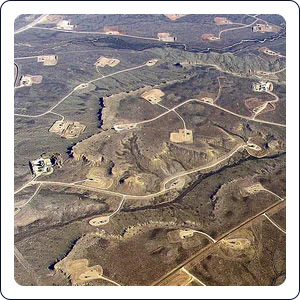 Silica sand is used in the oil and gas industry for hydraulic fracturing, known as frac sand or proppant. It is used for underground fractures created during the fracking process, allowing the extraction of oil and natural gas from shale formations.
3. Silica sand for construction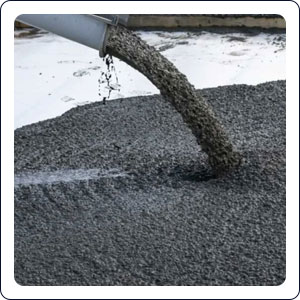 Silica sand is used in construction and building materials and is called industrial sand. Concrete, asphalt, mortar, cement, pipes, roof tiles, and more all use silica to improve durability and structural integrity.
4. Silica sand for casting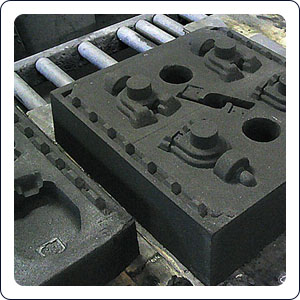 Silica sand is extensively used in foundries and abrasive materials. Its high refractory properties and ability to withstand high temperatures make it ideal for casting molds and cores. It is also used in polishing and grinding processes to achieve smooth and shiny surfaces.
5. Silica sand for ceramics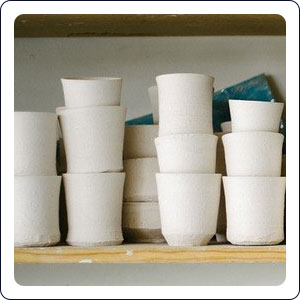 Silica sand is an important component in the production of ceramics and refractory materials. It provides the necessary silica content and high-temperature resistance required for ceramic glazes, molds, and refractory linings in furnaces and kilns.
6. Silica sand for sports venue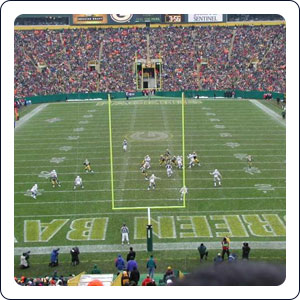 Silica sand is used for sandblasting, golf course bunkers, volleyball courts, and playground surfaces. It is also used as an infill material in artificial turf fields, providing stability, cushioning, and a natural playing surface.
Silica sand processing manufacturer
Silica sand is a versatile material with a wide range of applications due to its unique properties. After crushing, scrubbing, magnetic separation, and flotation, the purity of silica sand can reach 99.3% to 99.9%, which can meet the needs of industrial sand.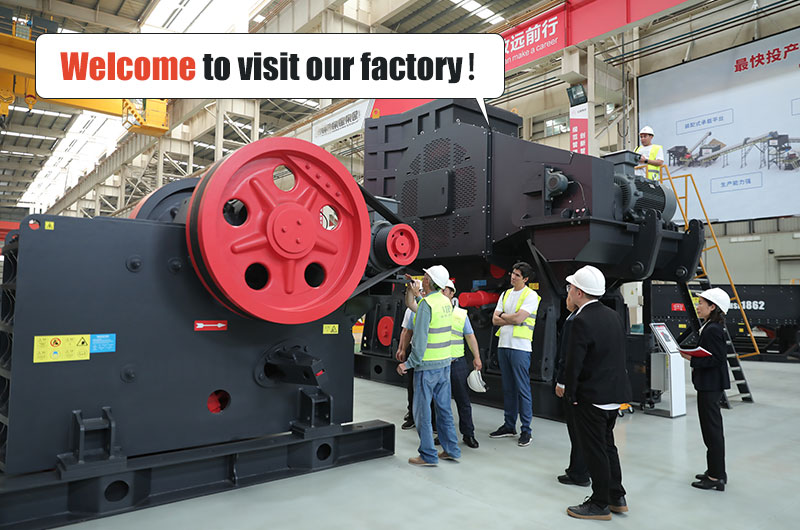 As a silica equipment supplier, FTM Machinery adopts advanced technology in the production of machines, and the price positioning of the equipment is also very reasonable. Factory direct delivery, effectively reducing the user's capital investment in production.
Do you want to get more out of your silica processing plant? FTM Machinery experts can assist you in designing silica sand production lines and provide solutions for silica sand. Contact us to visit the factory!