Minerals form rocks through geological processes. Gabbro, called "black granite", is a significant igneous rock in Earth's crust and mantle. It is often used as aggregate and gravel. Let's explore its charm!
What is gabbro?
Gabbro is always sold as granite because of its black color, but it is not granite. Gabbro is also mistaken for basalt due to its similar mineral composition. So what does gabbro look like?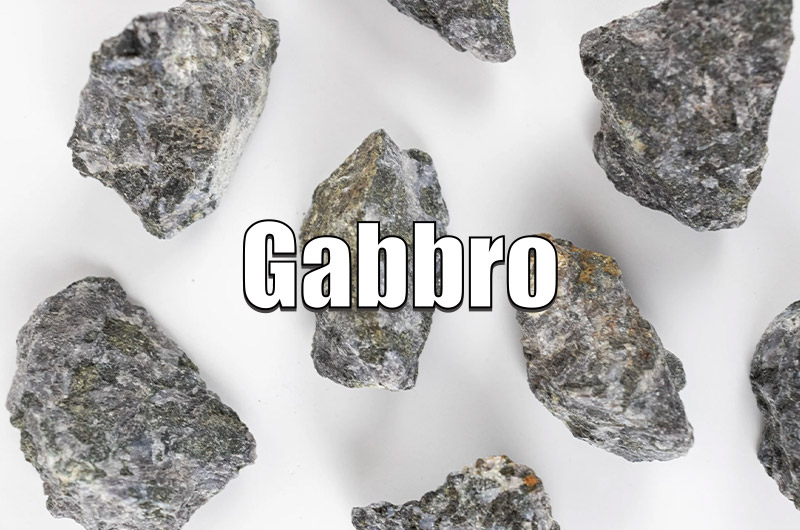 Gabbro is a basic igneous rock equivalent to the intrusive rock of basalt. It is formed when basaltic magma intrudes into the Earth's deep crust or upper mantle and slowly cools. Interestingly, gabbro can also be found in the moon, Mars, and other asteroids.
The minerals in gabbro are pyroxene (gray-green gabbro) and plagioclase (white to gray calcium-rich feldspar) in approximately equal amounts.
Here are the main characteristics of gabbro minerals:
Gabbro composition: 40%-90% Iron and magnesium mineral content, 45%-52% SiO2 content
Associated minerals: Olivine, hornblende, biotite, iron oxides, sometimes potassium feldspar and quartz
Gabbro color: From black to dark green or gray
Gabbro luster: Earthy, chalky, or dull are terms used to describe gabbro that lacks luster.
Gabbro texture: Medium to coarse-grained
Density: 2.7-3.3 g/cm3, low porosity
Hardness: 7
Compressive strength: Greater than 280 MPa
Gabbro crystal: Subhedral, euhedral, or anhedral crystal habit. Some show porphyritic, pegmatitic textures, rarely ophitic
Magnetism: Magnetite-rich varieties are magnetic
In addition, gabbro has outstanding properties that are resistant to wear, heat, and weathering, allowing it to maintain appearance and structural integrity over time.
Compared with synthetic building materials, gabbro is more environmentally friendly and does not emit harmful substances or gases. And gabbro is relatively abundant around the world, easy to obtain, and cost-effective.
Gabbro is a popular construction aggregate and decorative stone
These properties of durability, beauty, and versatility make gabbro a popular choice for functional and decorative uses in the construction and landscaping industries.
In the construction industry, gabbro is used as a facing stone.
In the road construction industry, gabbro is widely used as concrete aggregate, gravel for road construction, railway ballast, and filler where durable gravel is needed.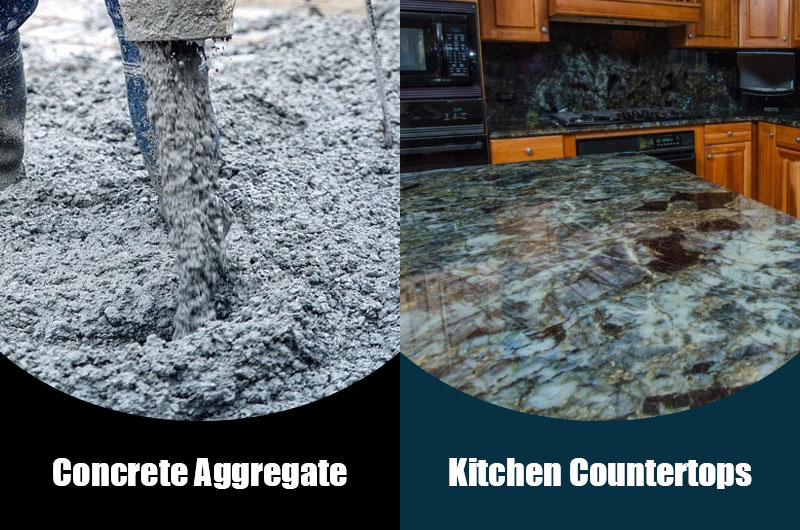 Small amounts of gabbro are sold in the dimension stone industry as Black Granite due to its black luster and polishing ability.
Polished gabbro can make dimensional stones such as cemetery markers, kitchen countertops, floor tiles, and monuments. It is also used as curb and landscaping stone and even for carving purposes.
How to crush gabbro for construction purposes?
The processing of gabbro rock mainly involves 4 key steps:
The following is a customer case of Oman Gabbro Crushing Plant:
Get the Latest Price
| | |
| --- | --- |
| Productivity | 200 TPH |
| Feed size | 700 mm |
| Output size | 0-5 mm, 5-10 mm, 10-20 mm, 20-40 mm |
| Product uses | Floor and road gravel |
| Equipment | Vibrating Feeder, PE Jaw Crusher, Impact Crusher, Circular Vibrating Screen*2, Belt Conveyor*4 |
Conclusion
Gabbro plays a vital role in mineral processing, requiring crushing and screening to transform it into quality building and decorative stone. Choose from FTM Machinery's wide range of crushers for efficient hard rock crushing!
FAQs
1. What is the difference between gabbro, granite and basalt?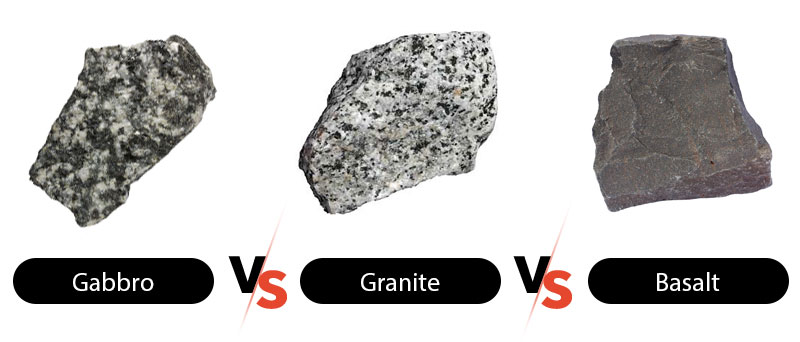 a. Formation: There are 3 different types of igneous rocks. To form granite, the magma needs a good hard squeeze so that its constituent materials can separate and form large crystals. Basalt forms when magma cools rapidly after contact with air or water. Gabbro is formed when magma sits for millions of years and cools slowly.
b. Characteristics: Basalt is a fine-grained, dark rock composed of plagioclase and pyroxene. Granite is a light-colored, coarse-grained rock composed of quartz, feldspar, and mica. Gabbro is a dark, coarse-grained rock similar in composition to basalt.
c. Crushing process: The jaw crusher, cone crusher, and impact crusher are usually used to crush basalt and granite. Gabbro uses the jaw crusher and cone crusher. Know about Granite Crushing and Basalt Crushing.
2. The difference between gabbro and diorite
Gabbro and diorite are both igneous rocks, but they differ in their mineral compositions and mafic content.

Gabbro is a coarse-grained structure with more than 35% mafic content. It is composed of dark minerals like pyroxene and olivine to appear black or dark green.
Diorite is also coarse-grained but contains less than 35% mafic content. It has a salt-and-pepper appearance due to the presence of light-colored minerals such as plagioclase and hornblende.