If there is one rock that works best in construction, it must be basalt. For builders, basalt is a material with a high comprehensive utilization value.
How to work its "magic"? Of course, you need to start by exploring these amazing stones and then polish your rock to use it most valuably.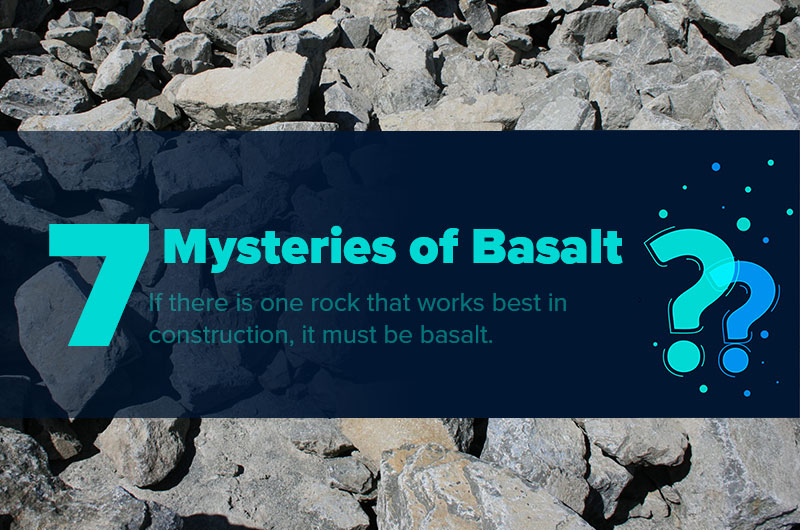 The 7 mysteries of basalt
1. Basalt properties
Basalt is an extrusive volcanic rock formed by the rapid cooling of low-viscosity lava.
2. Basalt color
Mostly black, dark brown basalt, there are also dark green, blue-gray, dark red, orange.
3. Basalt ingredients
The main ingredients are silica, iron oxide, calcium oxide, magnesium oxide, etc. Silica content is the most among them, accounting for about 45%-50%.
4. Basalt mineral composition
Mainly composed of plagioclase, pyroxene, olivine, biotite, amphibole, and less than 20% quartz.
5. Basalt texture
Basalt rock is dense, fine-grained, and glassy. It can also be porphyritic, with phenocrysts of olivine, pyroxene, or plagioclase.
6. Is basalt a hard rock?
It is hard rock with a Mohs hardness of 5-7. It is harder than platinum or iron.
7. Is pumice basalt?
Pumice is a kind of vesicular rock. It is called "pumice stone" because of its large number of pores, lightweight, and it can even float in water.
The production process of basalt rock
To realize the economic value of basalt, we have listened to the advice of professionals. By studying the basalt characteristics, we select the most suitable basalt processing equipment for you.
1. Basalt crushing process
Coarse crushing: Jaw crusher Get Latest Price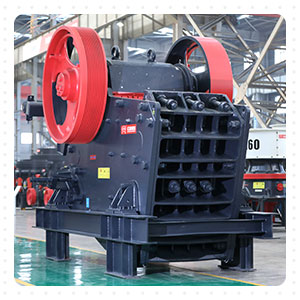 Basalt raw ore is evenly fed into the silo by the vibrating feeder and transported to the jaw crusher for coarse crushing.
a. Price: $1,000 / Set (lowest price)
b. Feed particle size: ≤1020mm
c. Discharge particle size: ≤150mm
Technical description:
Adapt to any hardness, humidity, size of basalt;
Small size, lightweight, flexible movement, and transportation;
The grain size is uniform and the shape is cubic;
Easy to install, operate and maintain;
Affordable and low overall operating cost.
Medium crushing: Cone crusher Get Latest Price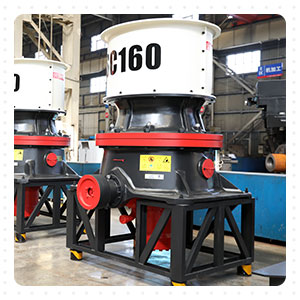 Basalt materials are sent to cone crusher by belt conveyor for medium crushing, and stones of different specifications are screened out by vibrating screen.
a. Price: $5,000 / Set (lowest price)
b. Feed particle size: ≤150mm
c. Discharge particle size: ≤40mm
Technical description:
Better material selection and structural design;
Large crushing ratio, high production efficiency, and large processing capacity;
Reliable structure, convenient adjustment, and low operating cost;
Long service life with overload protection device;
The technical parameters are scientific, and the parts are not prone to wear and corrosion.
2. Basalt sand making process
Sand-making: Sand making machine Get Latest Price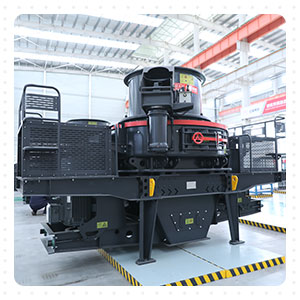 The crushed basalt materials are conveyed to sand making machine through the belt conveyor for fine crushing and shaping.
a. Price: $6,000 / Set (lowest price)
b. Feed particle size: ≤40mm
c. Discharge particle size: 0-3mm, 3-8mm, 8-19mm, 19-25mm
Technical description:
A variety of crushing cavity types;
The discharging granularity can be adjusted;
Improved crushing chamber technology to reduce friction;
Realize the free conversion of the principles of "rock on rock" and "rock on iron";
Good sand-making effect, the particle size below 5mm can reach more than 85% at one time.
Screening: Circular vibrating screen Get Latest Price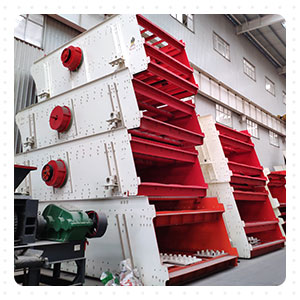 The materials after shaping basalt sand and gravel are screened by the circular vibrating screen for coarse sand, medium sand, and fine sand.
Price: $1,000 / Set (lowest price)
Technical description:
Larger processing capacity and better wear resistance;
The screen is set reasonably, and is not prone to material blockage;
Good screening effect, favored by basalt processing plants.
3. Basalt sand washing process
Sand washing machine Get Latest Price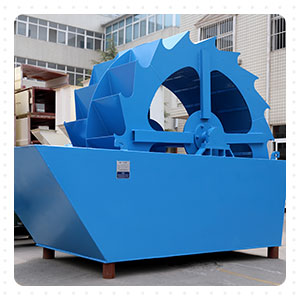 If the impurity content of basalt is relatively high, or the sand is strictly required, sand washing can be carried out.
Price: $6,000 / Set (lowest price)
Technical description:
Reasonable external structure and internal design;
Fast speed, high output, and high quality washed basalt sand;
Made of wear-resistant materials, with reliable quality;
Large production capacity, safety, and environmental protection;
Advanced automatic control system, low investment, and high income.
Vietnam basalt crushing plant and sand making plant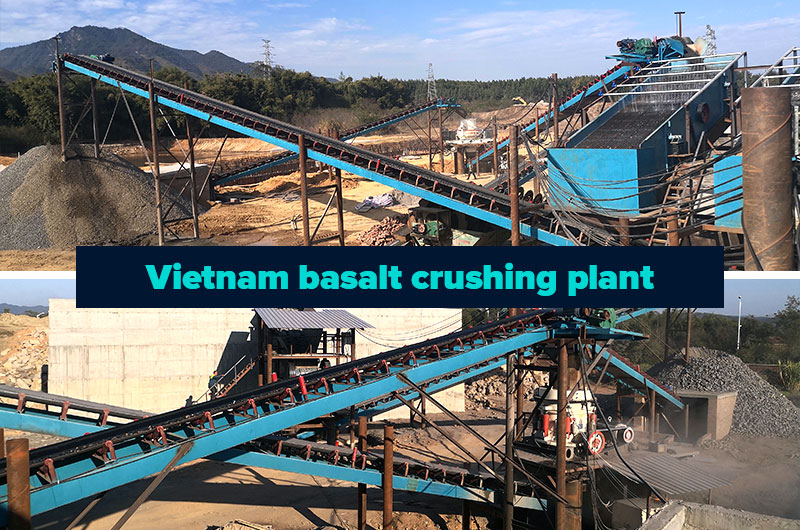 Ftmmachinery design production line: raw ore → vibrating feeder → jaw crusher → cone crusher → sand making machine → circular vibrating screen → sand washing machine → sand washing and recycling machine → sand gravel
| | |
| --- | --- |
| Material | Basalt |
| Raw material hardness | Hard |
| Input | ≥700mm |
| Output | 0-3mm, 3-8mm, 8-19mm, 19-25mm |
| Capacity | 250 t/h |
| Uses | Chemical, construction, stone, railway, mineral industry |
Robbins said, "According to our requirements, they designed a production line. Now we can crush sand and stone to meet the specifications of Vietnam. After using it for some time, we slowly gained benefits, which is unexpected."
Why does basalt processing bring economic value?
Basalt has low crushing value, strong corrosion-resistance, and compression resistance. It is widely used and has very high economic and industrial value.
1. Building aggregates. Artificial sand can be used for concrete aggregate, subgrade, railway ballast, etc.
2. Grinding materials. Pumice is a good abrasive material, which can be used to grind metal and stone.
3. Cast steel process. Basalt is a good raw material for producing "cast stone".
4. Basalt fiber. After processing, basalt fibers are used as reinforcements for resins.
5. Stone products. Cut into thin sheets for floor tiles, architectural finishes, monuments, etc.
6. Industrial products. It can be used as a filter, dryer, catalyst, etc.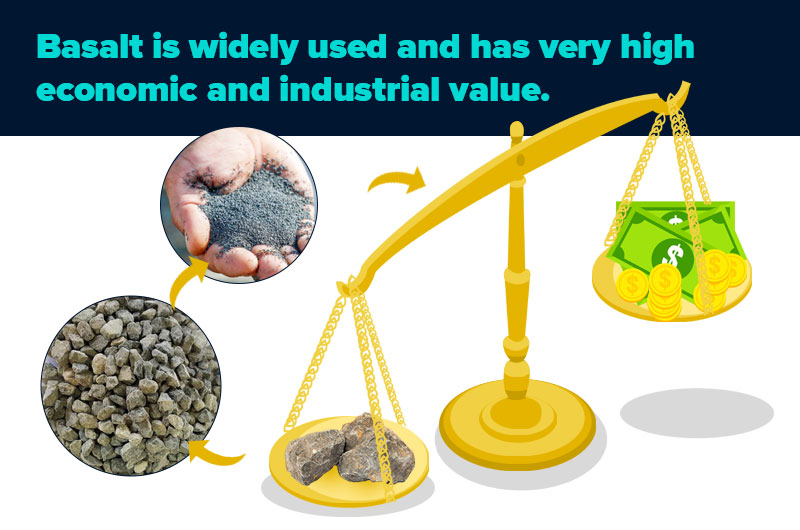 Conclusion
Basalt is internationally recognized as a high-quality roadbed raw material and has become a new development direction for the production plant. After knowing about basalt, is your heart also eager to try it? Yes, I am interested!
If you are looking for advice, Ftmmachinery can choose the best production line for you and create more value in a short time.