Ftmmachinery Accelerates the Recycling of Municipal Solid Waste
Ftmmachinery offers the Mobile Crushing Station to process the Municipal Solid Waste (MSW), in order to convert it into the valuable and environmentally friendly raw materials more quickly and effectively.
Yearly 2.1 billion tons of Municipal Solid Waste is produced, but only 16% is recycled
BBC shows that Municipal Solid Waste (MSW) production has been steadily climbing yearly.
However, countless dumping and landfilling cannot handle all the trash efficiently, because it usually takes one thousand years or more to decompose. Plastics, for example, cannot be biodegradable thereby they will stay in the landfill site forever.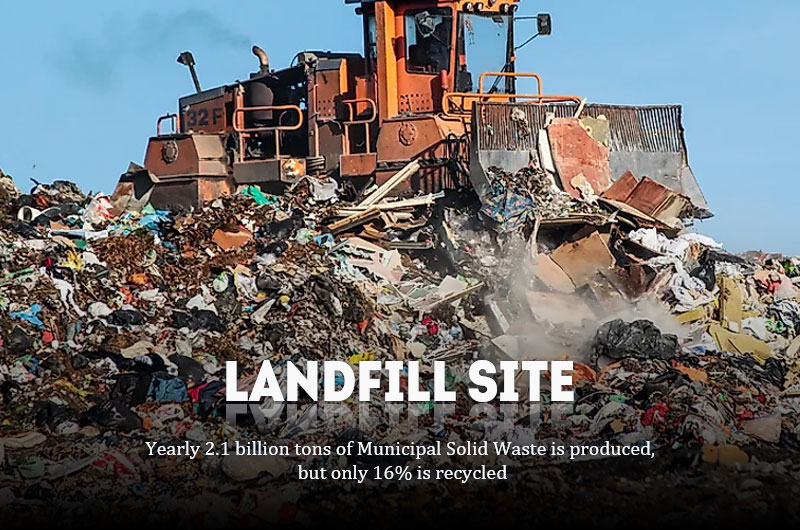 "China and India account for more than 36% of the global population, and garbage accounts for 27%", says BBC, "The U.S. produces 12% of the world's trash, and it ranks No.1 in per-capita waste, three times the global average of waste and seven times that of Ethiopians."
In terms of recycling, the U.S. only recycled 35% of MSW. Among all the countries, Germany is the most efficient country as it recycled 68% of the trash.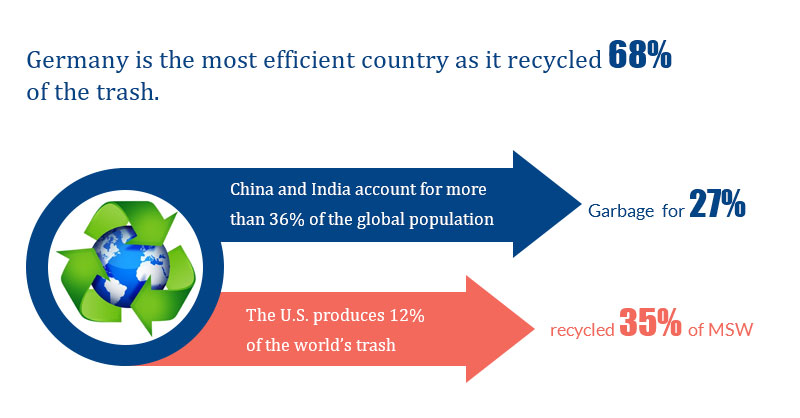 Due to the decreasing natural resources and sustainable development, accelerating the recycling must be put in an important position.
"Crushing is the key to accelerate recycling"
Noah Thompson, the chief expert of Ftmmachinery, says "Municipal Solid Waste of different shapes and sizes, such as rocks, coke cans, glass bottles, and newspapers, are mixed and piled together.
Before being fully utilized, the trash is required to be crushed to the right grain size first, and then screened and sorted."
Obviously, the crushed trash is much easier to be processed, which effectively speeds up the whole recycling process.
The quicker and more efficient the recycling process is, the more valuable Municipal Solid Waste turns out to be as raw materials.
What can be recycled?
Over the past 40 years, Ftmmachinery is always keeping the faith in Reducing, Reusing and Recycling.
Here is a newest recycling list. Remember that everything with a recycling mark on the bottom can be recycled separately.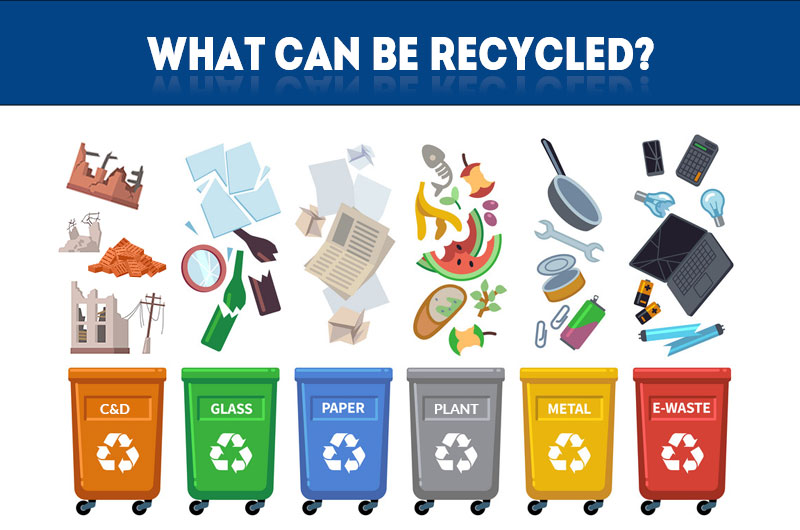 Conclusion
For any person who is interested in recycling, especially the environmentalists, Ftmmachinery can offer the most professional advice and great help.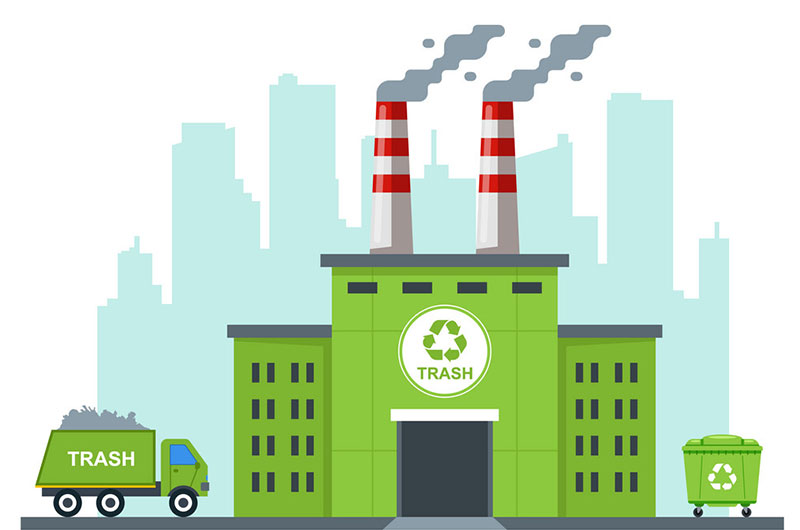 Undoubtedly, recycling is a long-term project. It will consume large quantities of time and efforts. Only by realizing how human beings are polluting the earth and taking action to reduce Municipal Solid Waste, can recycling have real meaning.