What is light expanded clay aggregate (LECA)?
Definition: light expanded clay aggregate or expanded clay aggregate (LECA or ECA), also called ceramic pellet, is one of the most popular lightweight aggregate made by sintering clay in a rotary kiln to about 1200°C.

Rotary kiln for sintering clay
Raw materials & applications: there are various types of lightweight expanded clay aggregate, and the main materials are the clay, shale, slate, coal powder, tailings, etc.
LECA is mainly applied in construction, interior decoration, agriculture, horticulture, gardening, playground, hydroponics, etc.
| | | |
| --- | --- | --- |
| Grading (mm) | Density (kg/m3) | Applications |
| 0-4 | ≤710 | Lightweight concrete, lightweight bricks, prefabricated slab, lightweight tile, water purification system, agriculture |
| 4-10 | ≤480 | Lightweight concrete, light tile, prefabricated slab, aquaculture, noise barrier |
| 10-20 | ≤380 | Lightweight concrete, sewage system, gardening, drainage system |
| 0-25 | ≤430 | Floor decoration, light padding, road construction, aquaculture |
Light expanded clay aggregate development prospect
Current lightweight expanded clay aggregate market data shows that the market of LECA has shifted its direction from traditional construction engineering to craft products and horticultural maintenance.

Development prospect of LECA
The production materials of traditional materials such as clay and shale have been replaced by industrial waste residue and silt and the development trend of machinery has evolved into a large scale and automation.
With the trend of environmental protection globalization, the resources-saving economy and sustainable industry will be vigorously promoted in various countries and regions.
In the following future, while focusing on economic development, the LECA suppliers should pay attention to reduce pollution and resource waste to ensure the rapid and stable development of production lines.
LECA manufacturing techniques
There are usually two types of LECA manufacturing techniques: sintering and sintering-expanded. The difference between them is in the process of sintering-expanded, the aggregate expands by a larger volume.
LECA performance by sintering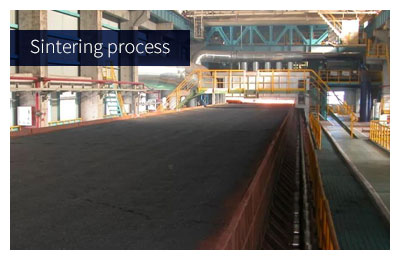 Sintering machine used for LECA sintering process
Compressive strength: the compressive strength of the sintering aggregate is relatively high, reaching 3.0-7.0 MPa, and the compressive strength of high-sintered aggregates can reach 25-40 MPa.
Density: the density of sintered aggregate is larger, which is generally larger than 600kg/m3, even some of which are more than 900kg/m3.
Water absorption: the water absorption of the ordinary sintered aggregate is slightly higher than that of the sintered-expanded product, and the high-strength products are similar to the sintered-expanded product.
Carbonation resistance: the sintered aggregate is highly-resistant to carbonation so that its compressive strength will not decrease even under the action of carbon dioxide.
LECA performance by sintering-expanded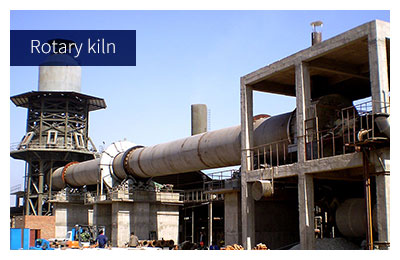 Rotary kiln used for LECA sintering-expanded process
Compressive strength: the compressive strength of sintered-expanded aggregate is generally lower than 2.0 MPa, so it is mainly used for interior decoration such as noise barrier and gardening.
Thermal insulation performance: the sintered-expanded product has a closed microporous structure with a very high porosity, which generally accounts for 48%-70% of the aggregate's total volume, resulting only 0.08-0.15w /(m.k) of the thermal conductivity.
Low density: there are many pores in the sintered-expanded material, so the density is mostly 300-500 kg/m3, which is only half of that of the sintered aggregate. However, it has a significant advantage in lightweight performance, so it can also be used for various decoration industries and construction with lower density requirements in building materials.
Excellent sound absorption and insulation: among all kinds of aggregates, the sound absorption and insulation performance of the sintered-expanded aggregate is the most outstanding.
When the sound goes through the material, a large number of sound waves are absorbed by its pores which reduces the spread of sound.
Different processes require different equipment. Sintering machine is generally used in the sintering process, while the rotary kiln is used in the sintering-expanded process.
Compared with the sintering machine, rotary kiln is more efficient and more environmentally friendly, so it is the preferred equipment for LECA suppliers.
LECA production line and major machines
The production of the LECA generally requires seven steps: crushing, mixing, grinding, pelletizing, sintering, cooling and sieving.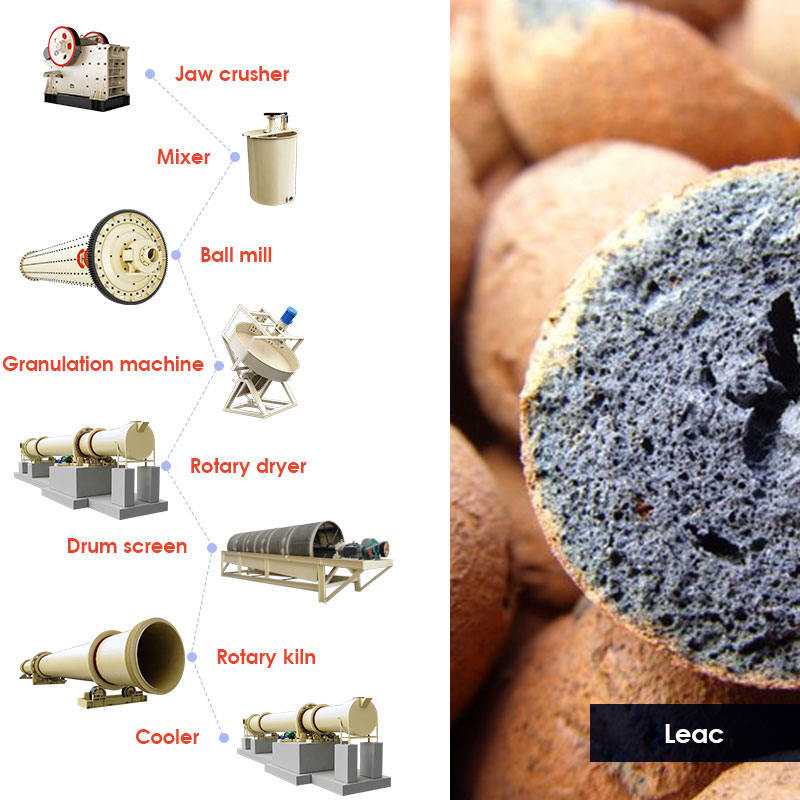 LECA production line
The main equipment in the LECA production line includes jaw crushing machine, mixing machine, ball mill, pelletizer, rotary dryer, trommel screen, rotary kiln, cooling machine.
Jaw crusher — primary crushing
Jaw crusher is the primary machine which is used for coarse, medium and fine crushing of various ores and rocks with a comprehensive strength between 147 and 245 MPa, and processes them into small pieces of 10-350 mm.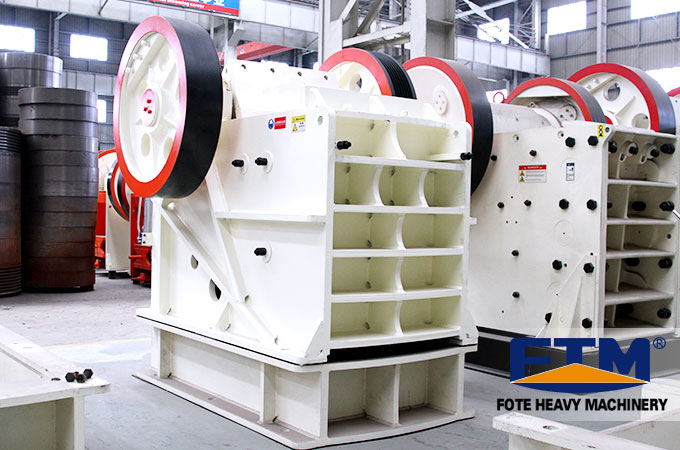 Jaw crusher
Advantages: In recent years, FTM has specially developed a powerful jaw crusher to meet the needs of crushing high-strength and high-hardness micro-carbon ferrochrome in metallurgical, mining, construction and other industrial sectors.
Ball mill — further grinding
The ball mill is the key equipment for grinding the material after crushing. Ball mill is widely used in the production of cement, silicate products, new building materials, refractory materials, fertilizers, black and non-ferrous metal dressings and glass ceramics, dry or wet grinding of various ores and other grindable materials.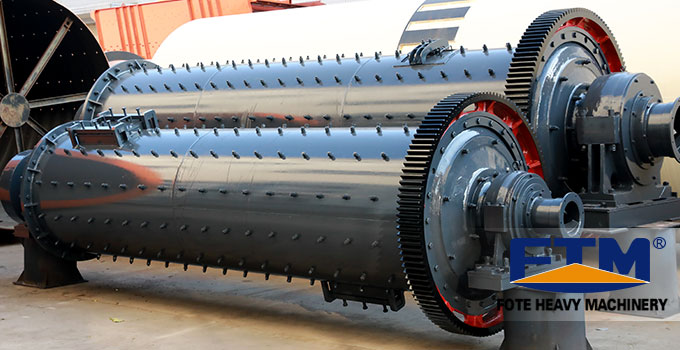 Ball mill
Advantages: Energy saving, flexible design of the discharging part, large feeding port, high grinding efficiency, good quality of the lining, and closed system to reduce dust.
Disc Granulation machine — controlling the particle size
Disc is the key machine that determines the particles of expanded clay aggregate.
The granulation disc adopts an overall circular arc structure, and the granulation rate can reach 93% or more. The granulation tray has three discharge ports, which facilitate intermittent production operations, greatly reducing labor intensity and improving labor efficiency.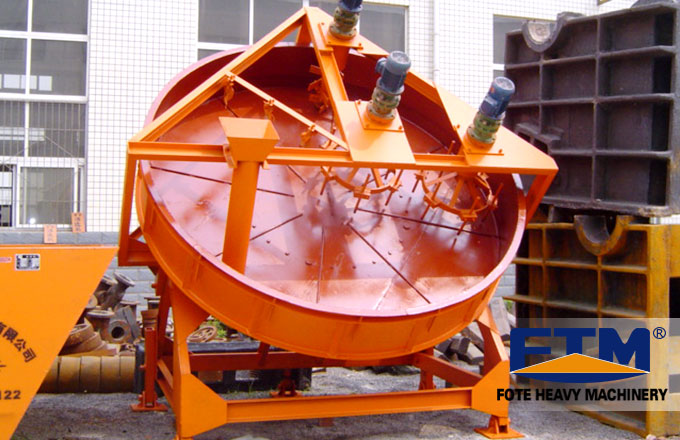 Disc Granulation machine
Advantages: High ball formation rate, large rounded particle strength, intuitive operation and easy maintenance.
Dryer — removing the water from LECA
The dryer is mainly used for drying certain moisture or particle size materials of mineral processing, building materials, metallurgy and chemical industry, and the equipment operation is simple and reliable.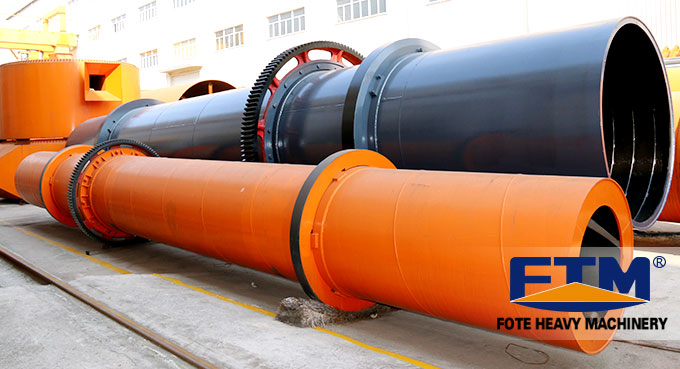 Dryer
Advantages: Long life of parts, wear-resistant, high drying strength, high efficiency, simple operation, environmental protection and energy-saving, advanced structure and strong drying ability.
Drum screen — separating unqualified LECA
The drum screen filter is often used for grinding of powdery materials, which has a good screening effect and a stable operation and it produces low noise during the operating process.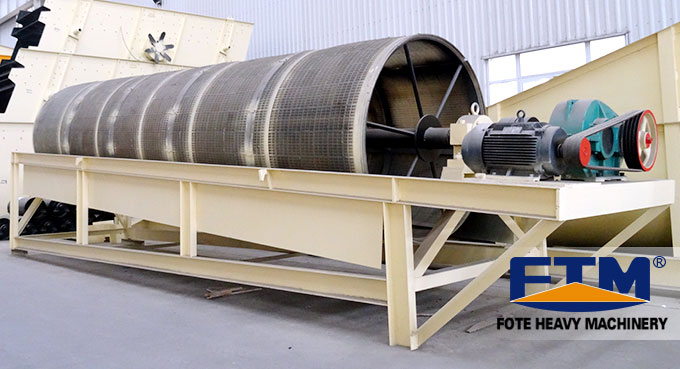 Drum screen
Advantages: The equipment has an application range and it also can be customized. It has low noise, high efficiency and environmental protection, advanced lubrication system, long service life, small installation inclination angle and good screening effect.
Rotary kiln — sintering the LECA
Rotary kiln is the most necessary machine and plays an important role in the sintering process, which determines the performance of the LECA.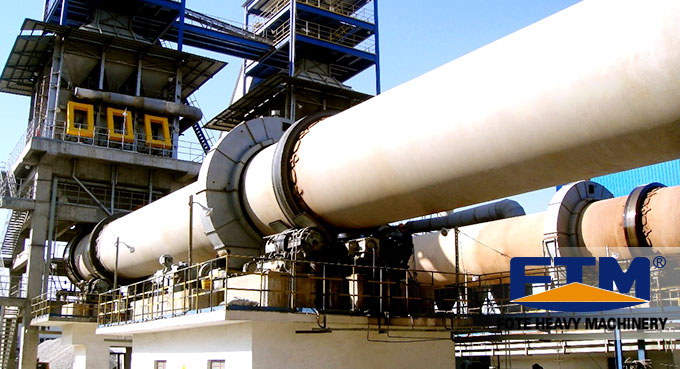 Rotary kiln
Advantages: The axial movement of the cylinder is controllable, the speed is flexible, the installation and maintenance are convenient, and the sealing performance is good.
Cooler — cooling LECA fastly
The single-cylinder cooler is one of the important equipment in the rotary kiln system. The clinker from the rotary kiln (1000-1200 °C) is fully exchanged with the air through the cylinder rotating belt to cool the material to below 200 °C, at the same time improve clinker quality and grindability.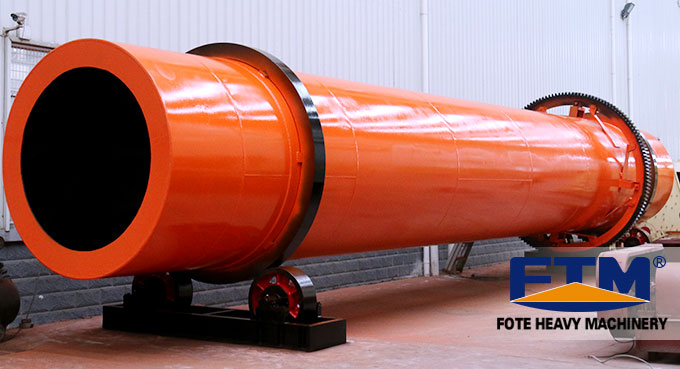 Cooler
Advantages: High thermal efficiency, high clinker quality, rapid cooling, and improved operation rate.
Specification of LECA production line (for reference only)
01 type: 0.45-0.9 mm (20-40 mesh) High strength with middle density
02 type: 0.9-1.25 mm (16-20 mesh) High strength with middle density
03 type: 1.0-1.70 mm (12-18 mesh) High strength with middle density
04 type: 0.224-0.65 mm (40-60 mesh) High strength with middle density
LECA machines manufacturer recommended - FTM
Fote Mining Machinery (FTM) located in Henan is one of the most famous mining machinery suppliers, which is committed to manufacturing mining machines of green building materials, and provides intelligent mining products and advanced solutions.
With more than 30 years of experience, FTM has achieved remarkable results in the LECA production line through continuous exploration and research.
FTM is a professional supplier of lightweight expanded clay aggregate machinery and equipment, and all the equipment has high quality and significant advantages, and the prices are also very reasonable.
In a word, Fote Mining Machinery is a good choice for LECA suppliers to choose lightweight expanded clay aggregate machinery manufacturers. Welcome to consult us if you have any requirements about the LECA production line.