Before setting up a briquetting plant, what preparations should be made?
Building a high-quality briquetting plant is a complex project which needs some preparations to maximize the value from your final products.
Whether you can get profits from your investment of briquetting plant depends on many factors including market demands, machine price, labor cost, binder cost, transport cost, electric price, etc.
So, you'd better do the following preparations:
Assess the briquettes demands in your local market.
Analyze the market share of your competitors.
Be clear about quality and quantity of raw materials.
Make sure you have sufficient land to power to set up the briquetting plant.
Calculate all possible costs, and then purchase equipment reasonably according to your budget.
How to quickly build a briquetting plant in a short time?
Choose a right briquette machine according to raw material and final product
The biggest difference among briquetting plants is what kind of briquet machine you choose. If you want to choose a right briquette machine, you'd better know well about your raw materials and final product demands.
4 Types of materials can be processed by briquette machines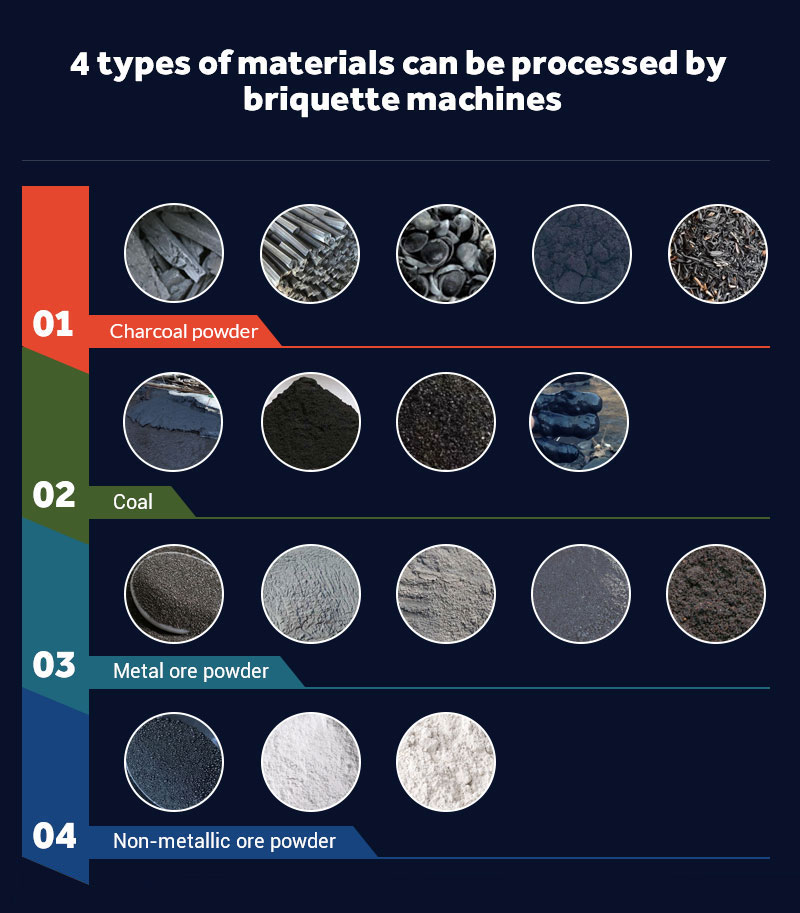 1

Charcoal powder: carbonized biomass materials, such as tree branches, wood chips, sawdust, coconut shells, rick husks, bamboo shavings, corn stalks, cotton straws, and other agricultural wastes.

2

Coal: coal slurry, coal dust, coal fines, coal powder, etc.

3

Metal ore powder: iron powder, sponge iron powder, manganese ore fines, aluminum powder, ore tailings, etc.

4

Non-metallic ore powder: asphalt powder, gypsum powder, sludge, kaolin, quicklime/hydrated lime, fiber powder, fluorspar powder, pet coke fines, etc.
Final products with corresponding briquette machines

Charcoal briquettes-roller type briquette machine
Coal briquettes- Hydraulic pressure briquette machine
Iron powder briquettes- Strong pressure briquette machine
Asphalt or gypsum briquettes- Static pressure briquette making machine
Biomass briquettes- Mechanical Stamping Biomass Briquette Machine
More Information at: Charcoal Briquettes with 5 Types of Briquetting Machines (Budget Analysis)
Briquetting plant flowsheet as a guide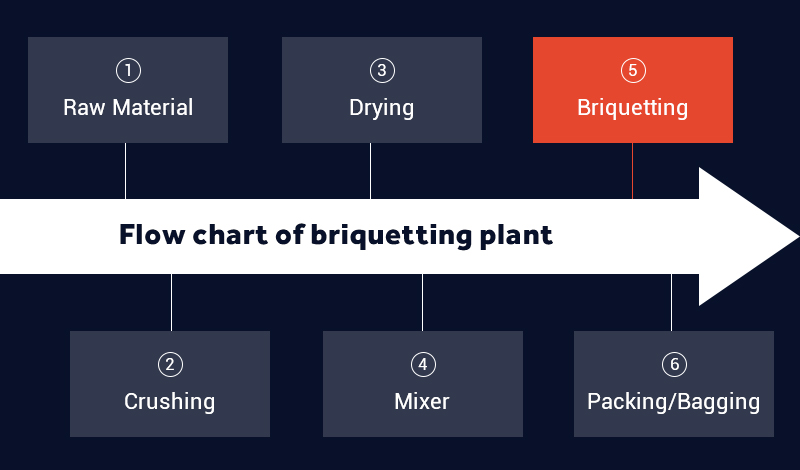 A complete flow chart of briquetting plant shows how the plant works and which machines are included. The briquetting process mainly includes crushing, drying, briquetting, packing. With different purpose like charcoal briquettes making, you may need to add a furnace in the plant.
Free custom flow chart
Know more about the function of each equipment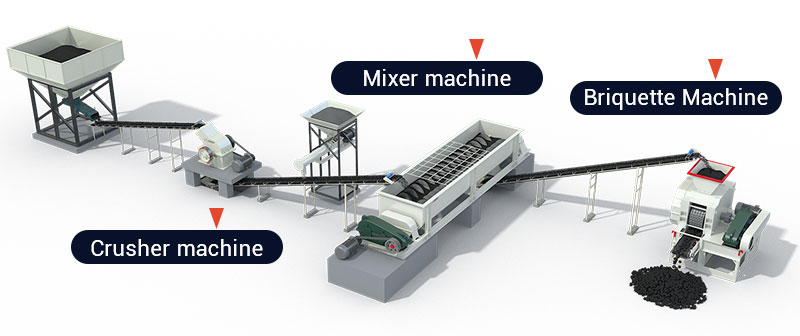 Crusher machine: No matter various or hammer mills are all used to crush raw materials such as lump charcoal, large-sized ores, or rocks into smaller size less than 3mm.
Dryer machine: Materials with too much moisture are not proper to be fed into the briquetting machine. So, the dryer can reduce the moisture down to 15%.
Briquette machine: Press or briquette your material to different shapes for different uses. Pillow-shaped charcoal briquettes are used in cooking or barbeque.
Carbonizing machine: Carbonization furnace is used to carbonize the biomass or agricultural materials.
Bagging machine: Package the final product for selling at the market.
Successful cases of briquetting plants for charcoal fines, coal, and iron powder
5TPH charcoal fines briquetting plant in Kenya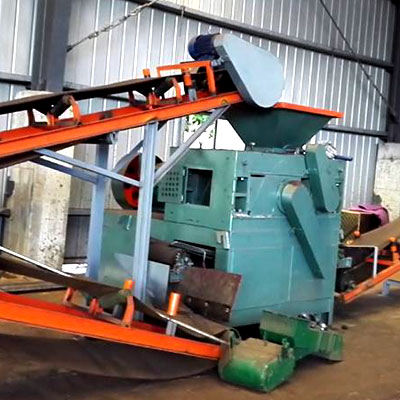 | | |
| --- | --- |
| Material | Charcoal fines |
| Feeding size | 3cm |
| Discharging size | 20mm |
| Final product shape | Oval |
| Estimated budget | $ 15000 |
Required equipment:
Conveyer, binder, briquette machine
10TPH coconut charcoal briquetting plant in Philippines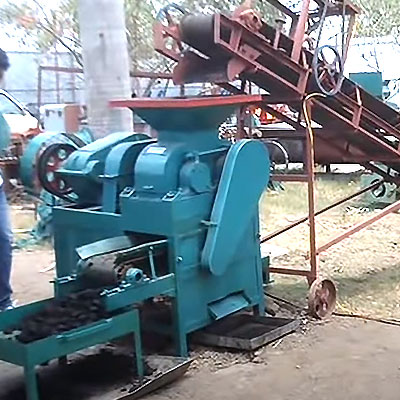 | | |
| --- | --- |
| Material | Coconut shell |
| Feeding size | 6 cm |
| Discharging size | 22 mm |
| Final product shape | Ellipse |
| Estimated budget | $ 30000 |
Required equipment:
Hammer mill, Conveyer, carbonization furnace, dryer, binder, a roller type briquette machine
50TPH wood charcoal briquetting plant in the USA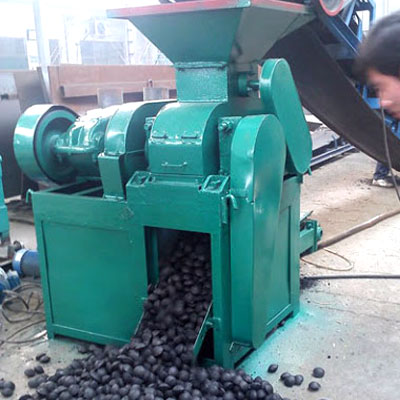 | | |
| --- | --- |
| Material | Wood charcoal |
| Feeding size | 10 cm |
| Discharging size | 25 mm |
| Final product shape | Egg shape |
| Estimated budget | $ 32000 |
Required equipment:
Crusher, conveyer, carbonization furnace, vibrating screen, binder, roller type briquette machine
10T/H-50 T/H coal ash briquetting plant in South Africa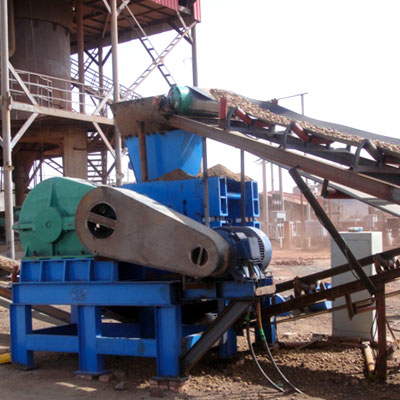 | | |
| --- | --- |
| Material | Coal ash |
| Feeding size | 5 cm |
| Discharging size | 25mm |
| Final product shape | 50mm square&25 thick |
| Estimated budget | $ 12000 |
Required equipment:
Crusher, vibrating screen, dryer, a hydraulic pressure briquette machine
100 T/H iron ore fines briquetting plants on India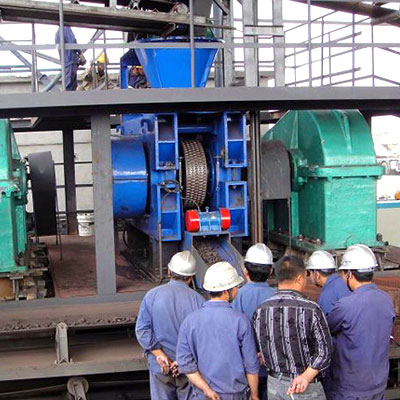 | | |
| --- | --- |
| Material | iron ore |
| Feeding size | 100 cm |
| Discharging size | 55 mm |
| Final product shape | round |
| Estimated budget | $ 21000 |
Required equipment:
Crusher, conveyor, vibrating screen, a Strong pressure briquette machine
150 T/H quicklime briquetting plant in Tanzania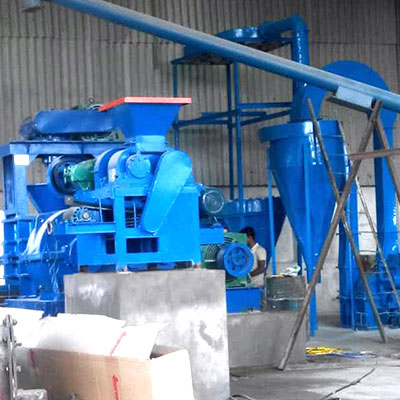 | | |
| --- | --- |
| Material | Coked lime |
| Feeding size | 60 mm |
| Discharging size | 55 mm |
| Final product shape | Pillow |
| Estimated budget | $ 40000 |
Required equipment:
Crusher, conveyor, hopper, vibrating screen, a static pressure briquette making machine
Get latest price of machine and plant
Seizing the opportunity to invest a briquetting plant is the wisest choice
Nowadays, many countries have realized that excessive use of coal and fossil fuels causes resource shortages as well as serious environmental pollution problems.
Countries such as the UK, India, Philippines, and Uganda now encourage their people fully utilizing biomass or agricultural residues as new fuel, thus creating a lucrative market.

With the advantages of clean, smokeless, and long burning time, charcoal briquettes can be widely used in households, commerce, industry, agriculture, and other fields.
Want to start a briquetting plant business? Contact us now! With more than 40 years of R&D experience, Ftmmachinery has perfectly solved the needs of nearly 2,000 customers from India, Philippines, Turkey, the U.K., Netherlands, Ghana, Nigeria, Zambia, Uganda, Pakistan, etc.