Compared with traditional charcoal, charcoal briquettes using biomass as raw materials have advantages and broad market prospects.
Especially in South Africa, the market for charcoal briquettes is booming. It makes us wonder: Are there natural advantages in building a charcoal briquette plant in South Africa? Why is the charcoal briquette market popular in South Africa?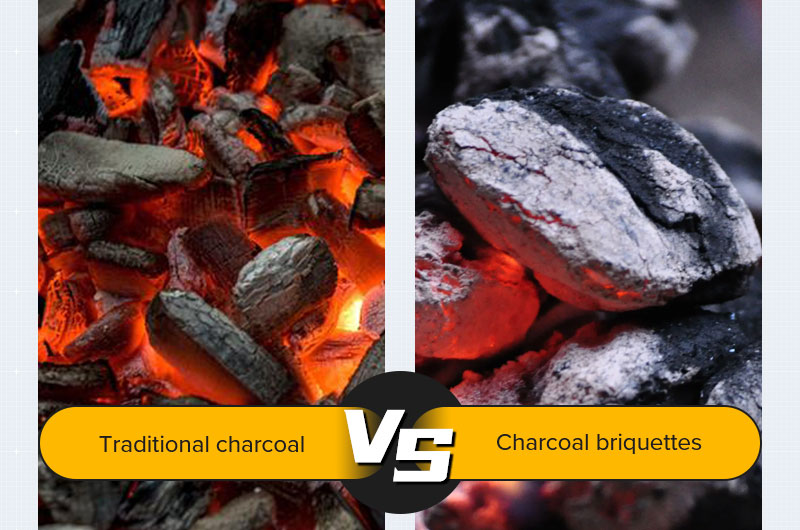 Charcoal market forecast in South Africa
The resources of traditional fuels are limited, and the price has remained high. In this context, one of the most concerning issues in Africa is to find an efficient and cheap source of fuel. Charcoal briquettes are rapidly gaining popularity as a substitute for traditional fuel sources.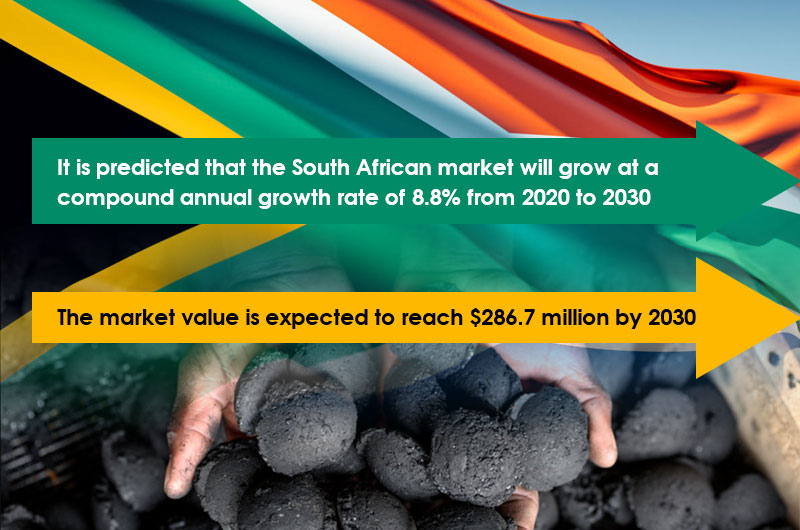 South Africa is the second-largest economy in Africa. Driven by the growing global demand for charcoal, the South African market is expected to continue to show an upward trend in the next decade. It is a market trend to replace traditional charcoal with machine-made charcoal.
Analysis of research data on the charcoal briquette market in South Africa: It is predicted that the South African market will grow at a compound annual growth rate of 8.8% from 2020 to 2030, and the market value is expected to reach $286.7 million by 2030.
Advantages of charcoal briquetting in South Africa
1. South African barbecue tradition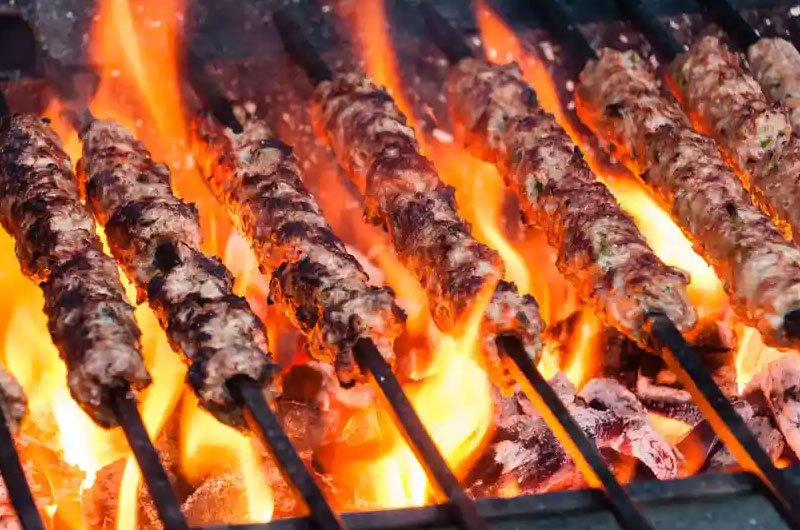 Barbecuing is a deep-rooted tradition in South Africa and the largest number of charcoal briquettes are used. The popularity of bbq food and tourism will continue to grow in the charcoal briquette market in South Africa in the next few years.
In South Africa, residents and tourists enjoy parties and braai. For cooking fuels like kerosene and LPG, they prefer igniting charcoal briquettes because they are less expensive and more convenient.
2. Charcoal carbonization raw materials
Charcoal powder is converted from various biomass raw materials, most of which are powders after the carbonization of wood waste and agricultural waste. South Africa is famous for its dense forest area and is rich in forestry waste. About 49% of wood consumption is used for wood fuel and charcoal.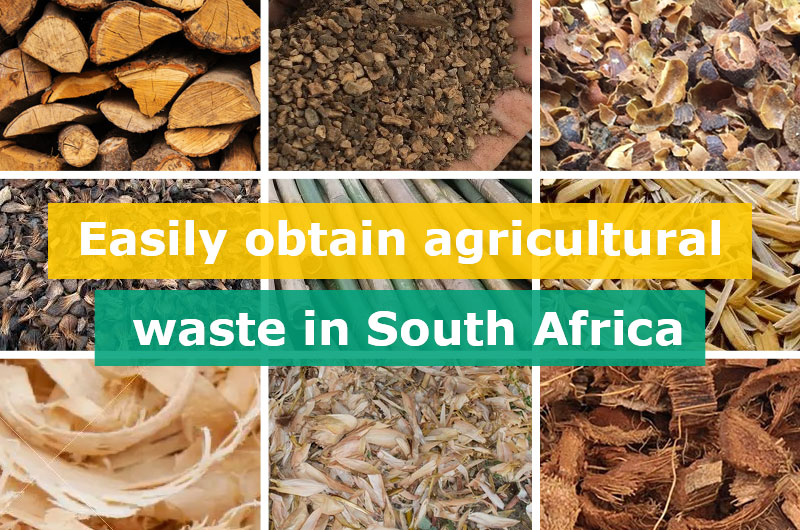 Most African countries are based on agriculture. Olive shells, rice husks, coffee shells, and sawdust are readily available. South Africa is one of the largest producers of crops such as cereals, maize, chicory root, grapefruit, and sisal. You can easily obtain agricultural waste and waste crop straws.
Note: If you want to briquette, please carbonize the material first, and then we can help you briquette the carbonized material.
3. Charcoal briquette price
Charcoal briquettes are made from the powder left after the processing of biomass and forestry and agricultural waste. This powder is mixed with chemicals, such as binders and accelerators, to produce charcoal at a lower price.
In the international market, the average price of charcoal briquettes ranges from $10 to $100. The relatively low price of charcoal briquettes has had a positive impact on the growth of the South African charcoal market.
4. Environmental awareness
Briquettes are a renewable energy source. With the increasing awareness of environmental protection, people are inclined to use clean energy. Biomass briquettes are the best option and one of the good and cheap alternatives to coal.
Charcoal briquette production machines
Charcoal briquette is a high-quality fuel that produces a high-temperature, sustainable, almost smokeless flame. There is a great demand in the world, and the usage is increasing day by day. To meet this demand, charcoal making machines came into being.
The production process of charcoal briquettes is not complicated. It is mainly composed of the carbonization process and briquette-making process.
1

Carbonization process: First crush the large pieces of raw materials into small pieces, and then dry them with a dryer to make the material moisture reach about 5-10%. Then they are sent to the carbonization furnace for carbonization under high-temperature conditions.

2

Briquette-making process: The carbonized charcoal powder is added with adhesive and stirred, and is pressed into charcoal briquettes by a briquetting machine.
We will recommend several types of equipment for briquetting processing: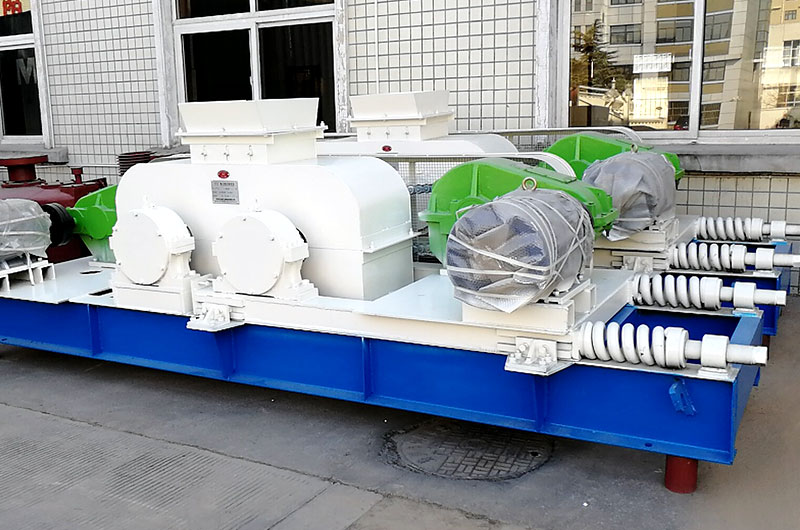 You can use a roller crusher to break large pieces of material into smaller pieces. The size of the raw material is best crushed to less than 3cm, and the follow-up processing effect will be better.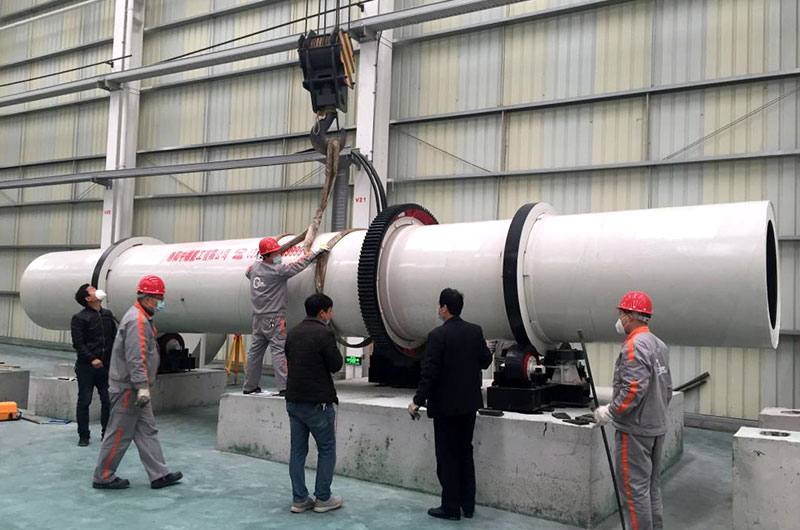 When the moisture content of the raw material exceeds 15%, your briquette machine should be equipped with a dryer. The dryer will remove excess moisture and make the charcoal process smoother.
Briquetting is a key step in charcoal shaping. Use a charcoal briquette machine to turn the powder into regular-shaped clumps, which aid in shipping, storage, or direct sale.
We have different types of briquette machines for sale, pressing different shapes. The final formed balls are generally round, square, pillow, and oval. In the South African charcoal briquettes market, oval-shaped products occupy the largest market.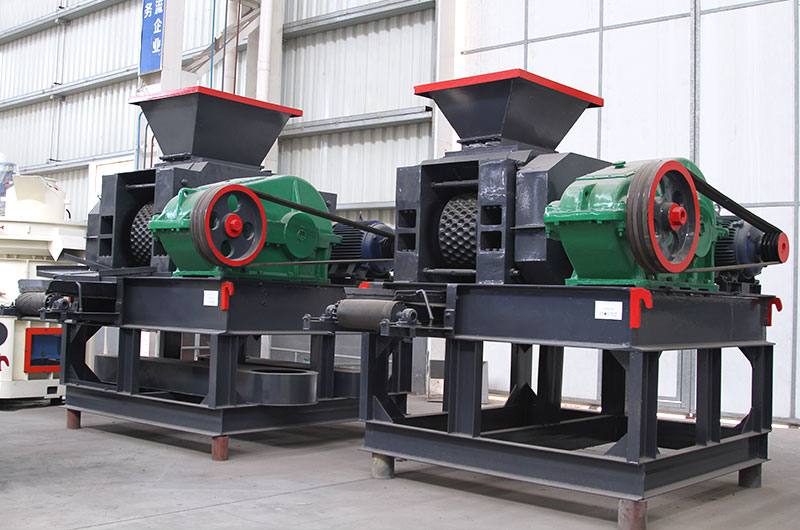 Note: If your raw material is biomass material, please carbonize it yourself first. We do not offer carbonization furnaces. But we can process carbonized materials such as carbonized sawdust, bamboo chips, coconut husks, rice husks, palm husks, straws, etc. Then help you crush them into powder and finally press them into charcoal briquettes.
Charcoal briquette machine selection guide
To establish a charcoal briquette plant, the briquette machine is the core of the whole set of equipment. Based on the experience of previous South African customers, we introduce you to which aspects should choose the machine:
1

Select according to the investment budget or output, and then determine the model and number of the required briquette machine.

2

View machine parts. The mold is a vulnerable part, and the mold made of synthetic ferromanganese material has good wear resistance.

3

Determine the shape of the required charcoal products and select different ball pressing molds.

4

Note that the briquette machine is equipped with a motor, and the power should match the output of the ball press.

5

Pay attention to the roll width of the ball press. In general, the wider the roll, the higher the output.
The application markets of charcoal briquettes
According to the carbonization process and briquetting process of the briquetting plant, the products are mainly charcoal, tar, and wood vinegar.
1. Final product - charcoal briquettes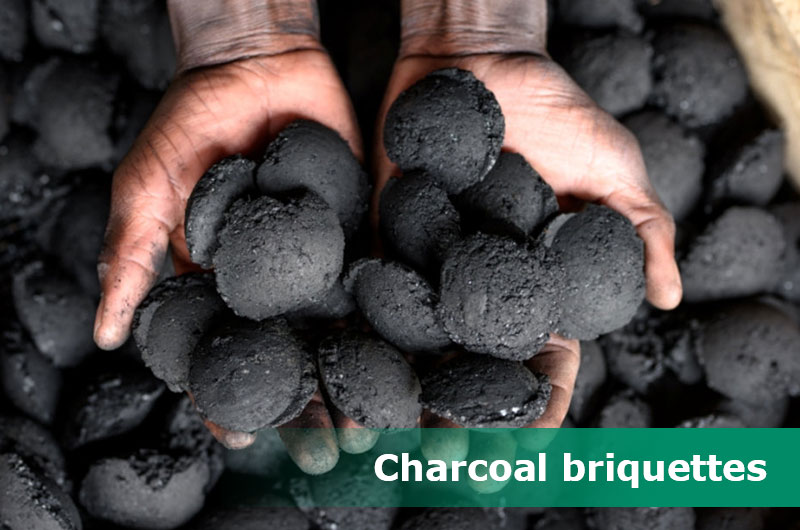 Charcoal briquettes are widely used, and the application markets of briquettes in South Africa are mainly barbecue, metallurgical fuel, chemical industry, and agriculture.
Living charcoal: Charcoal briquettes are widely used as fuel for cooking, and preparing grilled food. It is most widely used for barbecues (BBQ) and braais, but can also be used as insulation products.
Metallurgical industry: To produce high-quality steel, smelters need a lot of charcoal, which can also be used as a reducing agent for electric furnace smelting.
Chemical industry: It can replace coal and oil, used as fuel for iron and steel plants, copper plants, rubber plants, ceramics, and other industries. It is also often used as a raw material for carbon disulfide and activated carbon.
Agriculture: The application of charcoal powder in the soil can increase the ground temperature, improve the soil and maintain soil moisture.
2. By-products - wood tar and wood vinegar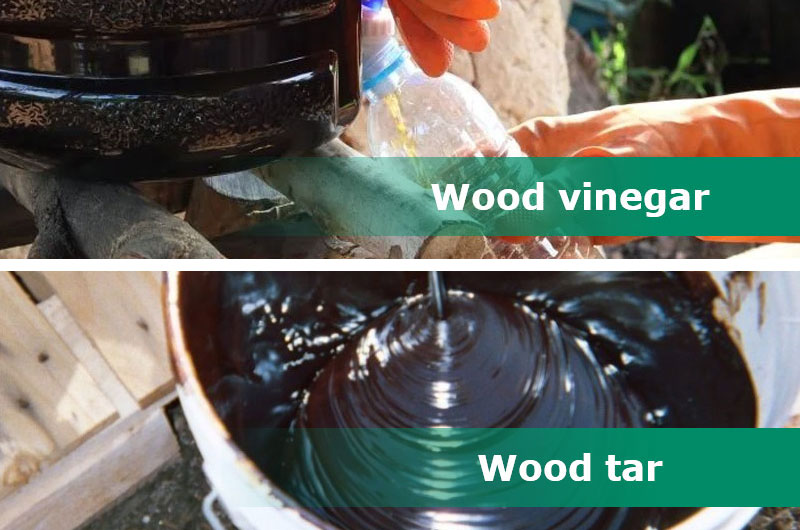 In the process of burning biomass, the briquettes plant can extract by-products such as wood tar and wood vinegar, which are mainly used in:
Industry: It is an excellent material for high-temperature resistance, waterproofing, shipbuilding, and paint industries, and is also used as chemical and pharmaceutical raw materials.
Agriculture: Used as plant nutrient regulating auxin or insecticide.
Briquetting machine production case in South Africa
With the assistance of Ftmmachinery engineers, the charcoal briquette plant at a low price was successfully installed in South Africa. At present, it operates normally and brings benefits to customers. The following is the main information about the project:
| | |
| --- | --- |
| Project name | South Africa Charcoal Briquette Plant |
| Raw materials | Carbonized bamboo, coconut shell, olive shell, etc. |
| Briquette machine model | FTM Q750 |
| Production capacity | 20-25 t/h |
| Briquetting shape | Oval shape |
| Equipment | Screw feeder, mixer, charcoal forming machine, dryer, conveyor, etc. |
Conclusion
In South Africa, charcoal briquettes have obvious advantages, and the demand for charcoal briquetting machines is increasing day by day. Charcoal briquette plants are constantly being built because of the favorable charcoal price and the vast charcoal market.
If you are interested in building a charcoal briquette plant, please contact us for help, and we will give you the best solution.