Beyond its traditional role as the "lead" in pencils-graphite is a key component in metallurgy and refractoriness. It is also critical in the battery industry. Graphite is one of the core raw materials of lithium batteries. Today, the new energy electric vehicle industry is set to boom. Do you feel it is necessary to learn everything about graphite ore processing?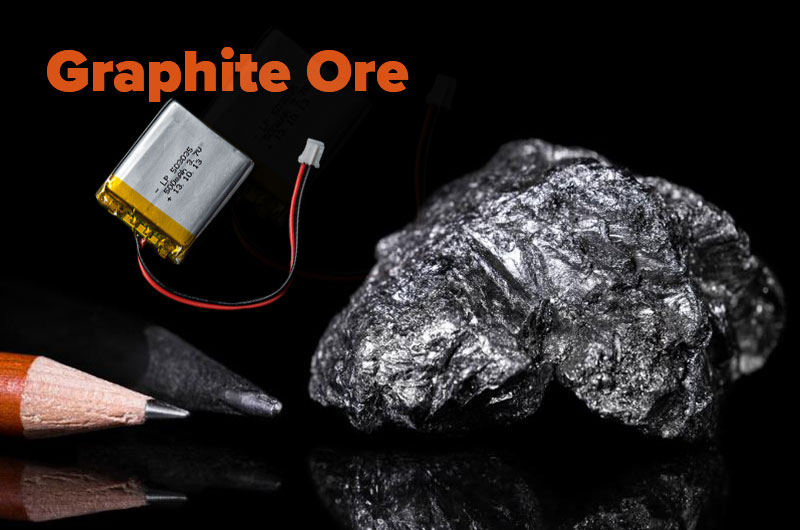 The World Bank says graphite demand will increase by nearly 500 percent by 2050 to meet the growing demand for clean energy technologies. The surge in demand for graphite has prompted graphite producers to focus on graphite ore processing.

Types of graphite ore
Different graphite ores are suitable for different processing flowsheets. Natural graphite, according to crystal diameter, is usually divided into:
Amorphous graphite (crystal diameter less than 1 μm).
Crystalline graphite (crystal diameter greater than 1 μm). Crystalline graphite, often referred to as generally refers to flake graphite, which can be divided into large flake graphite (crystal diameter greater than 147 μm) and small flake graphite (crystal diameter less than 147 μm).
Amorphous graphite ore processing flowsheet
Amorphous graphite ore has a high grade (generally containing 60% to 80% carbon), but the particles of graphite ore are extremely small and often embedded in clay, making flotation separation impossible. Therefore, many graphite mines directly pulverize and grind the mined raw ore to sell graphite powder products.
The traditional process is raw graphite ore - crushing - drying - grinding - grading -packaging.
Flake graphite ore processing flowsheet
Flake graphite has good flotation, so froth flotation is an effective beneficiation method. Large flake graphite has excellent properties and wide application. In the beneficiation process, we should protect the surface of large flake graphite from damage and separate it in time. Therefore, we use the method of a multi-stage grinding and multi-stage flotation to process flake graphite.
Graphite ore crushing
(1) Raw ore feeding particle size: 300~500mm;
(2) Final product particle size: 10~20mm;
(3) The commonly used crushing process is a two-stage open circuit or a three-stage open circuit;
(4) The equipment is a jaw crusher for primary crushing, a cone crusher, or a hammer crusher for final crushing.
Inquire about Graphite Crusher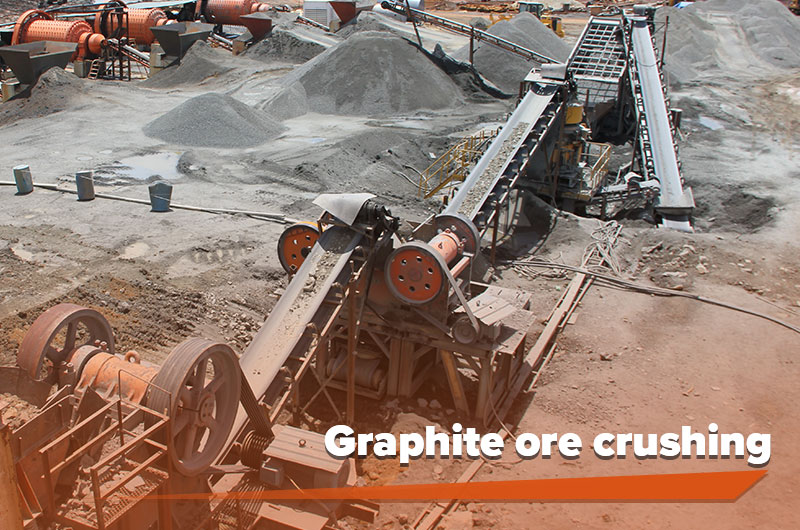 Graphite ore grinding
(1) Generally, multi-stage grinding and multi-stage flotation process are adopted, with 2~7 times of grinding and 2~10 times of flotation;
(2) Equipment: Rod mill or grid type ball mill is mostly adopted for rough grinding, and overflow type ball mill is set for regrinding;
(3) The rough grinding and classification stage is a closed circuit, while the regrinding-flotation stage is an open circuit;
(4) In the multi-stage grinding, use the classifier to separate the high-grade large flake graphite as soon as possible.
Inquire about Graphite Grinding Machine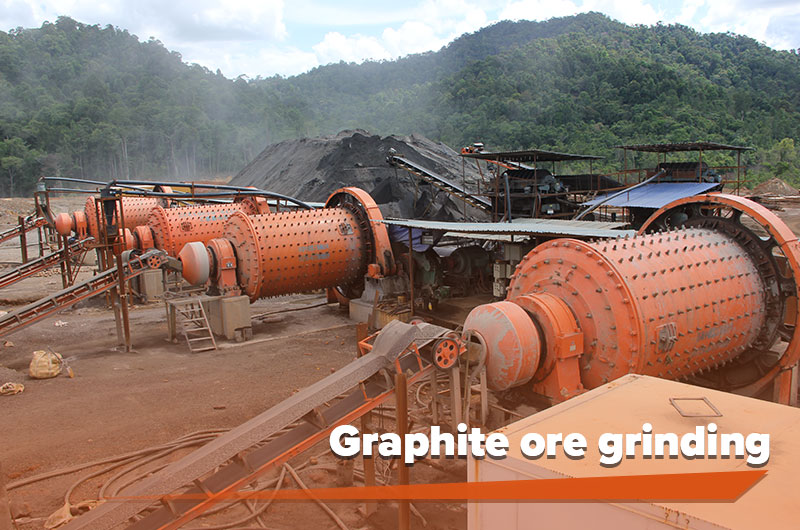 Graphite ore flotation separation
(1) Collector: kerosene and diesel are more popular options;
(2) Foaming agent: the most popular option is 2# oil;
(3) Regulator: If the graphite contains pyrite, lime is often added to suppress it. When gangue contains quartz, mica, or silicate minerals, sodium carboxymethyl cellulose, water glass, or a mixture of these two agents in proportion are often used to inhibit gangue;
(4) Equipment: Mostly use a special flotation machine or a special flotation column for graphite ore.
Inquire about Graphite Flotation Machine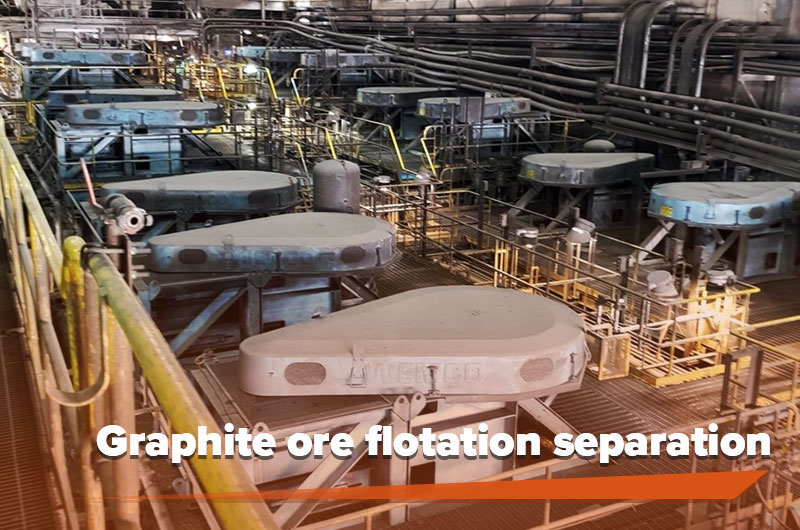 Conventional flake graphite beneficiation process (for reference only)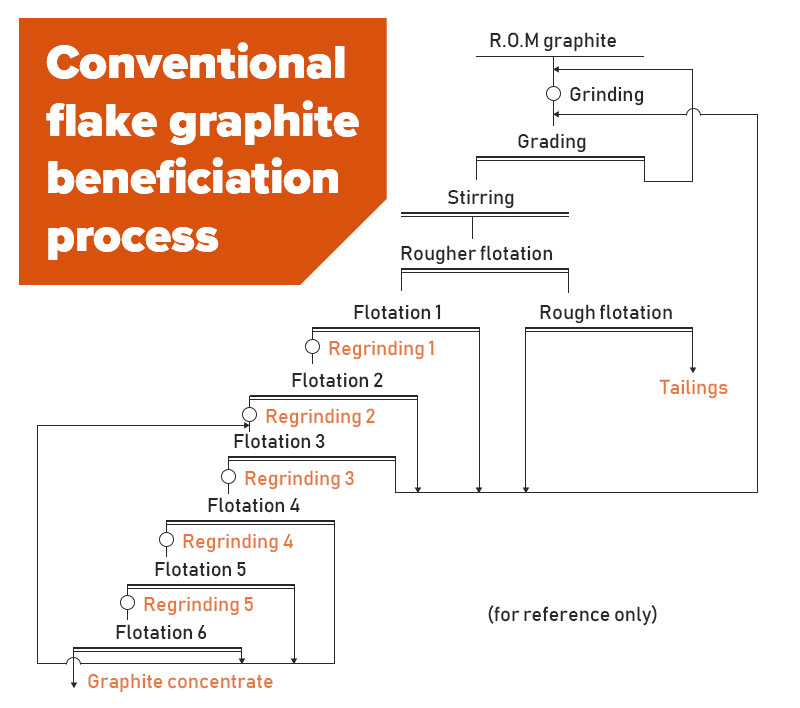 Graphite ore purification
The graphite concentrate after flotation separation has a fixed carbon content of 90-97%. If high-purity graphite is required, further purification is required. The purification process includes a high-temperature method, thermal refining, hydrofluoric acid leaching, mixed acid leaching, etc. Among them, the high-temperature method is the most favored, which can purify graphite to more than 97-99%.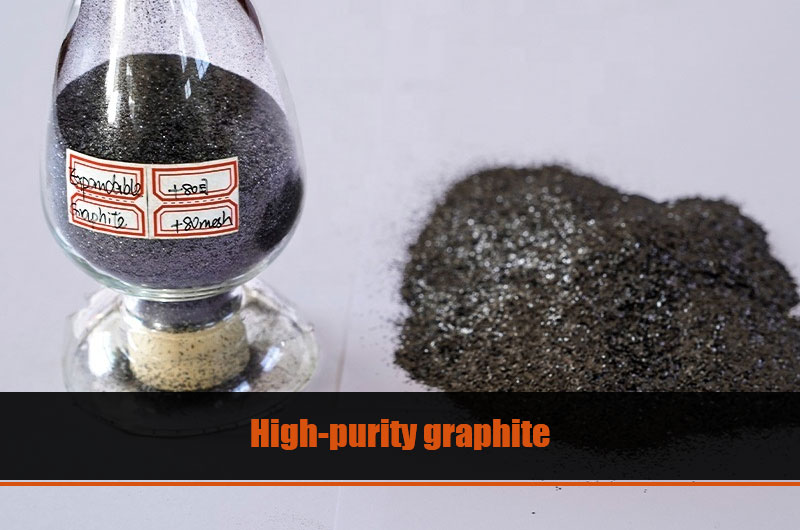 Conclusion
Graphite is on the cusp of explosive market growth. In particular, flake graphite is the type of graphite required for lithium-ion battery anodes. As demand for electric vehicles, laptops, tablets, and mobile phones rises, so will the demand for flake graphite.
Therefore, for graphite investors, understanding and optimizing the flake graphite ore processing process can not only help them seize the opportunities of the times but also improve the output and the quality of the graphite products.