With the development of science and technology, electronic equipment and new energy industry, the demand for lithium ore has rapidly increased. Therefore, lithium ore is known as the "energy metal that promotes world progress".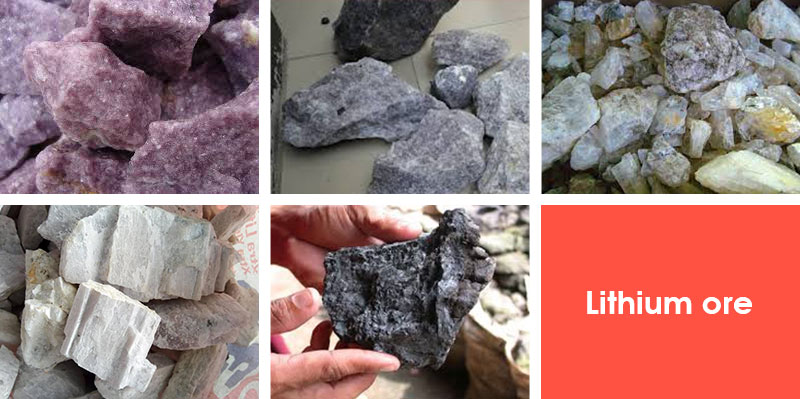 Typical lithium ore is divided into 5 kinds of spodumene (containing Li2O 5.80%-8.10%), petalite (containing Li2O 2.90%-4.80%), lepidolite (containing Li2O 3.20%-6.45%), Zinnwaldite (containing Li2O 1.10%-5.00%), and lepidolite (containing Li2O 7.10%-10.10%). The more common ones are spodumene and lepidolite.
Building an efficient lithium ore processing plant
An effective lithium ore processing plant mainly includes crushing line, grinding line, beneficiation line, and some auxiliary equipment.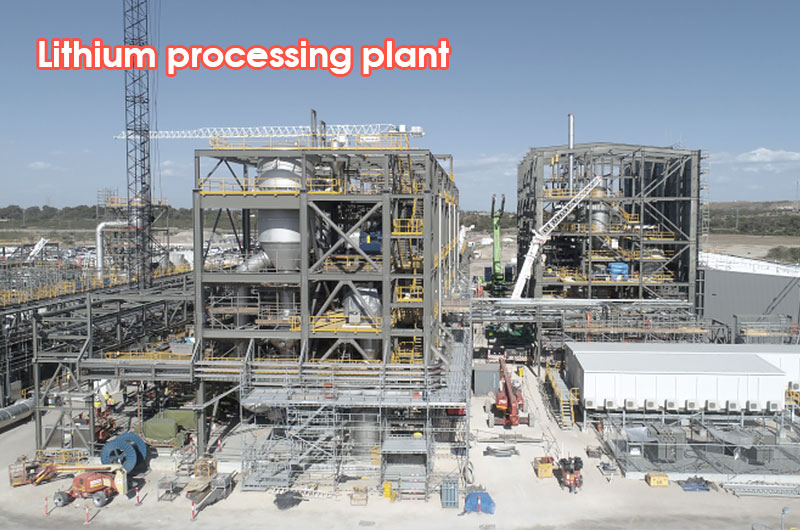 The most commonly used production equipment is crusher (jaw crusher, impact crusher, cone crusher), ball mill, flotation machine or magnetic separator, etc.
Fote Machinery can provide a set of Lithium ore beneficiation equipment, which are well received in the world market. We aim for creating more wealth for customers. How to choose an efficient beneficiation method needs to be determined according to the ore properties and actual needs.
The first step is to conduct a mineral test
It is recommended to conduct a lithium mineral test before the separation and production.
At the same time, customers can customize the most effective and scientific beneficiation process and equipment based on the ore properties and investment budget to avoid waste of resources.
Crushing production line
First, lithium ore goes through a crushing and grinding process in turn to produce a uniform fine particle size.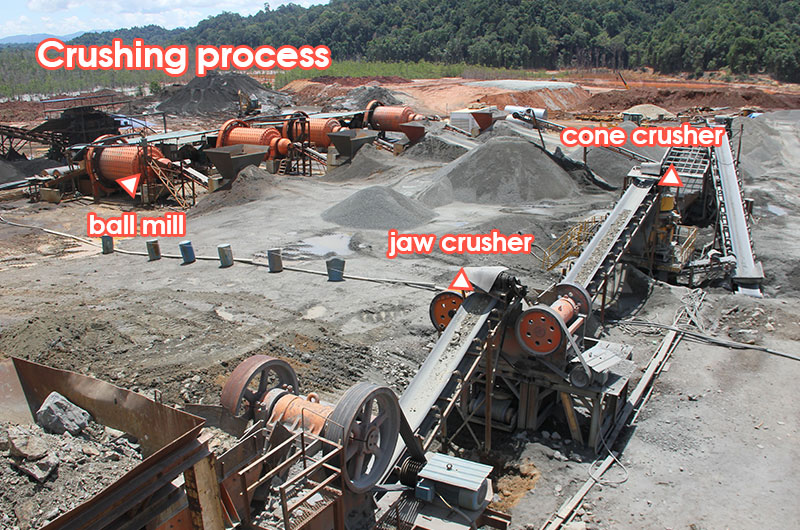 As proper grinding fineness is crucial to the flotation results, the particle size of lithium ore generally needs to be ground to less than 0.15 mm for a better flotation effect.
Beneficiation production line
Many industries, especially the battery industry, require high-grade lithium carbonate, and the removal of iron, magnesium and other harmful minerals is key to these high-value markets.
To improve the lithium ore grade, a beneficiation process is required. Flotation is the main method for producing lithium concentrate. Other methods like magnetic separation and chemical methods play an auxiliary role.
Flotation separation
Flotation is the main method of separating lithium ore at present. All lithium ore with industrial value can be enriched by flotation, especially the fine-grained disseminated lithium ore.
There are two flotation processes of lithium ore: one is positive flotation and the other is reverse flotation. Flotation is done in an alkaline environment, as it not only has a good flotation result, but also protects the flotation machine and is easy to control.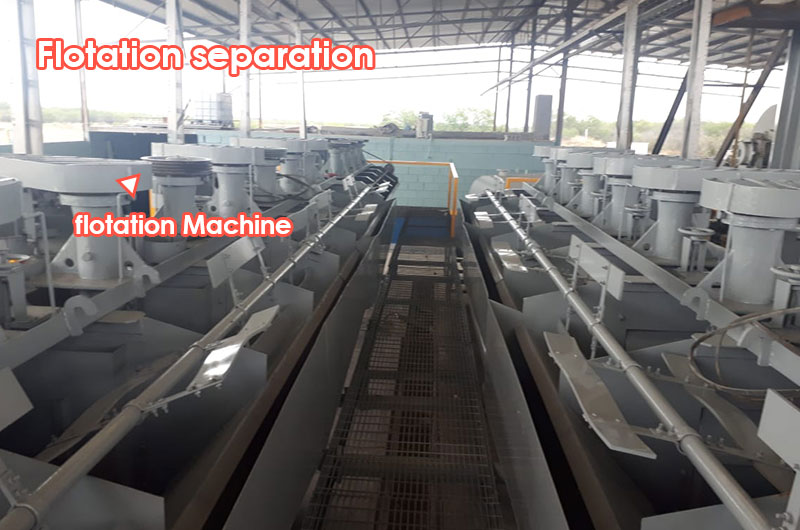 1. Lithium ore positive flotation method
Add strong alkali (such as sodium hydroxide or sodium carbonate) for flotation after the lithium ore is ground.
After high-concentration, strong stirring, and multiple scrubbing in alkaline medium, oleic acid and its soaps are added as collectors to float lithium concentrate, leaving gangue minerals in the tank. This process does not require inhibitors.
2. Lithium ore reverse flotation method
Use lime to create an alkaline environment, and add regulators like starch and dextrin to inhibit the floating of lithium ore. At the same time, use cationic collectors to make silicate gangue minerals float to the surface of the slurry, and the products in the flotation tank is lithium concentrate.
If the lithium ore contains iron minerals, a foaming agent (such as HF, resinate) can be added to further help remove impurities such as iron minerals.
Magnetic separation method
Lithium ore is often associated with complex components and the lithium concentrate obtained by flotation sometimes contains more iron. To improve lithium concentrate grade, the magnetic separation method is used as an auxiliary method.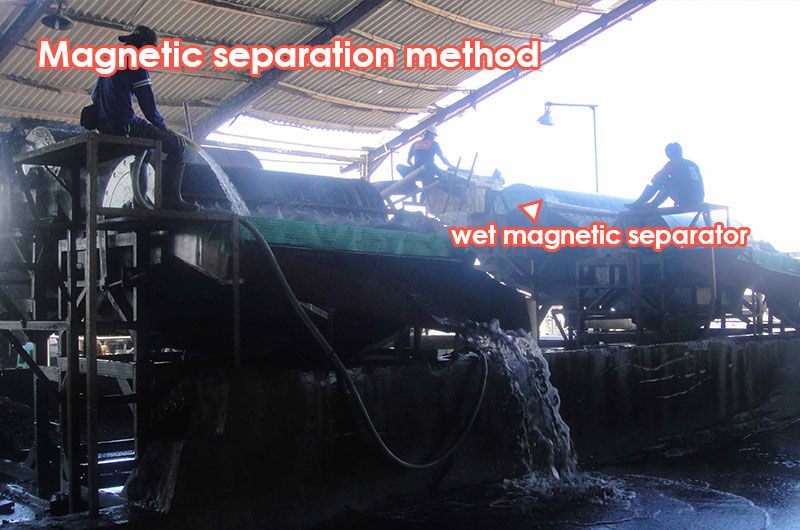 Commonly used magnetic separators are vertical ring pulsating high gradient magnetic separator and wet magnetic separator.
For example, spodumene concentrate produced by flotation in North Carolina, USA, is high in iron. It can only be sold as a chemical-grade concentrate. To meet the requirements of the ceramic industry, the plant uses magnetic separation to remove iron.
In addition, due to the weak magnetic properties of lepidolite, magnetic separation can be used as the main method to produce concentrate.
Conclusion
Due to the complex composition of lithium ore, the method of joint beneficiation is often used in industrial production to obtain high-grade lithium concentrate.
Except for extracting from minerals, commercial lithium can also be extracted from liquid brine reservoirs that are located beneath salt flats, known as salars.
Most of the world's lithium resources are located in southwestern South America and China. The lithium extraction methods vary depending on the raw materials, including lime sintering, chlorination roasting, sulfuric acid, etc.