Lepidolite is a fascinating lithium-rich mineral, widely used in lithium-ion batteries, electric vehicles, glass ceramics, and greases.
However, the composition of lepidolite is complex. How does lepidolite obtain lithium concentrates? This blog will reveal to you the complete flow and equipment of lepidolite processing.
Lepidolite is an emerging lithium resource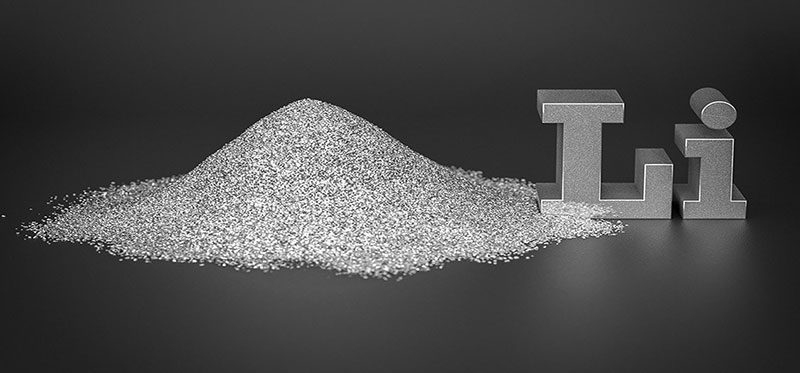 Lepidolite (lithium mica) is a mineral in the mica group and has a layered structure. Lepidolite is the most common lithium mineral, usually containing 1.23%-5.90% Li₂O. The iron-rich ore is called iron lepidolite, which can be regarded as the transition product from lepidolite to biotite.
Lepidolite, also known as "scale mica", why? The name lepidolite comes from the Greek words "lepidos" and "lithos," which respectively mean "scale" and "stone". This name refers to the scaly or layered appearance of the mineral, which is caused by its sheet-like crystal structure.
What are the physical properties of lepidolite?
The chemical formula of lepidolite is K(Li,Al,Rb)₂(Al,Si)₄O₁₀(F,OH)₂. It is primarily composed of potassium, lithium, aluminum, and silicate. Other minerals found in lepidolite can include small amounts of iron, sodium, rubidium, and cesium.
Lepidolite has a Mohs hardness of 2.5-4 and a glassy to pearly luster. Lepidolite exhibits perfect basal cleavage. It is mainly produced in pegmatite-type lithium deposits and is symbiotic with feldspar, quartz, spodumene, muscovite, and tourmaline.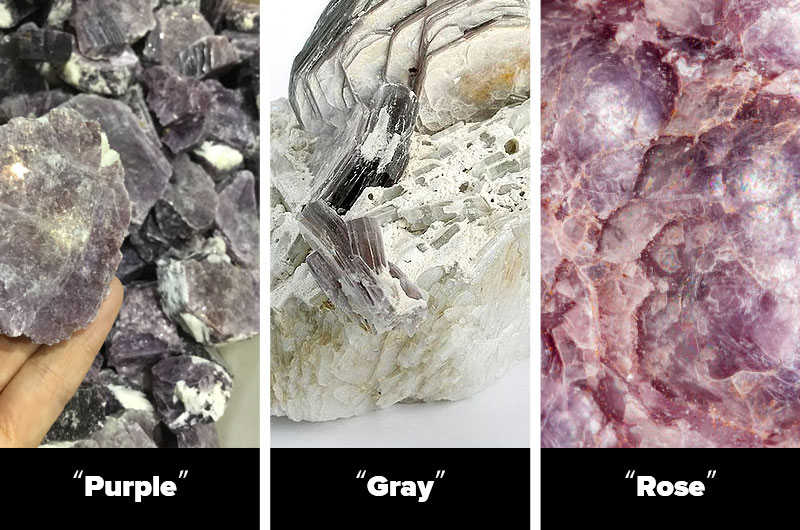 Lepidolite comes in a variety of colors, including purple, pink, rose, and gray. The color of lepidolite is usually caused by the presence of manganese, which can oxidize and produce a beautiful pink or purple color.
Due to its high lithium content, it is mined as a source of lithium extraction. The technological process of lepidolite includes 4 steps of extracting lithium from raw ore: crushing, grinding, separation, and dehydration.
Next, Ftmmachinery will take you to understand the lepidolite processing equipment required for each stage.
Crushing equipment of lepidolite
According to lepidolite properties, the common crushing process is a two-stage closed-circuit crushing process. After crushing, lepidolite is fed into the ball mill to control the particle size of the material to about 15 mm.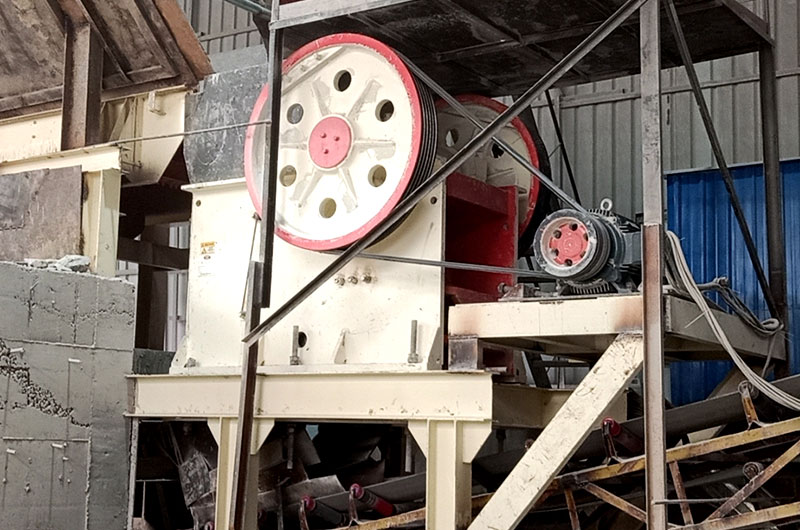 Why use a PE jaw crusher?
PE jaw crusher is used for coarse crushing of lepidolite, and the output particle size is 20-350 mm.
The feeding port is large and the crushing cavity is deep, which can process large pieces of lepidolite ore (<1200 mm).
Large crushing ratio, high productivity, crushed lepidolite capacity 50-1280 t/h.
Simple structure, convenient maintenance, and low operating cost.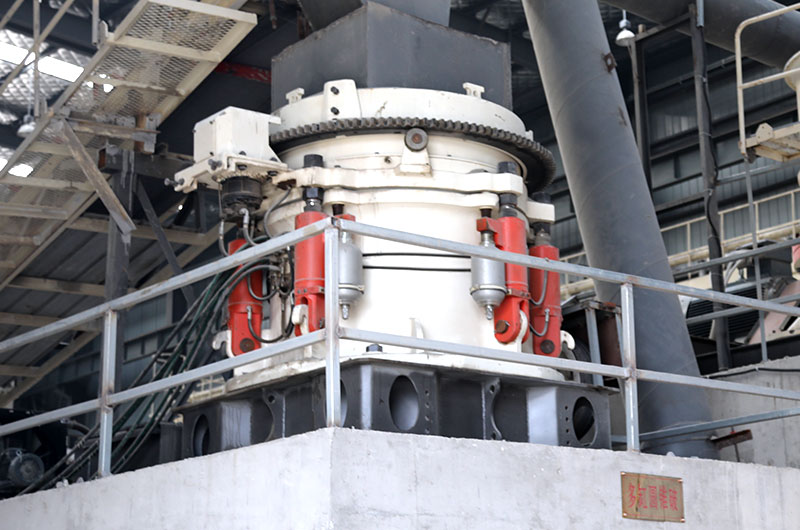 Why use an HPM hydraulic cone crusher?
HPM hydraulic cone crusher is used for secondary and fine crushing of lepidolite, and the output granularity is 10-38 mm.
Hydraulic protection and thin oil lubrication system to increase the service life of the lepidolite production line.
Laminated and crushed, lepidolite products have uniform particle sizes.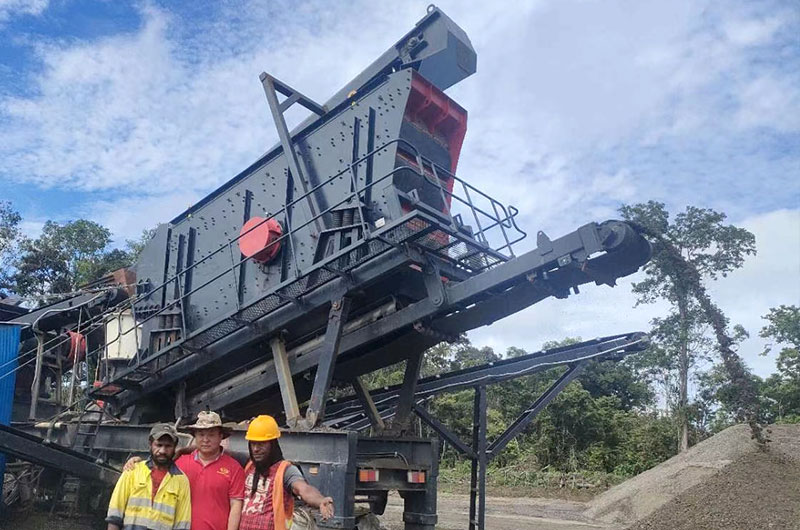 Why use a YK circular vibrating screen?
This vibrating screen is commonly used in the screening of lepidolite ore and forms a closed circuit with the cone crusher.
High screening efficiency, multiple screening specifications, and multiple layers.
Grinding equipment of lepidolite
To ensure the dissociation of lithium minerals and gangue minerals, a closed-circuit grinding and grading process is adopted. Generally, it is better if the grinding particle size of lepidolite reaches -0.074 mm, accounting for 70%-80%.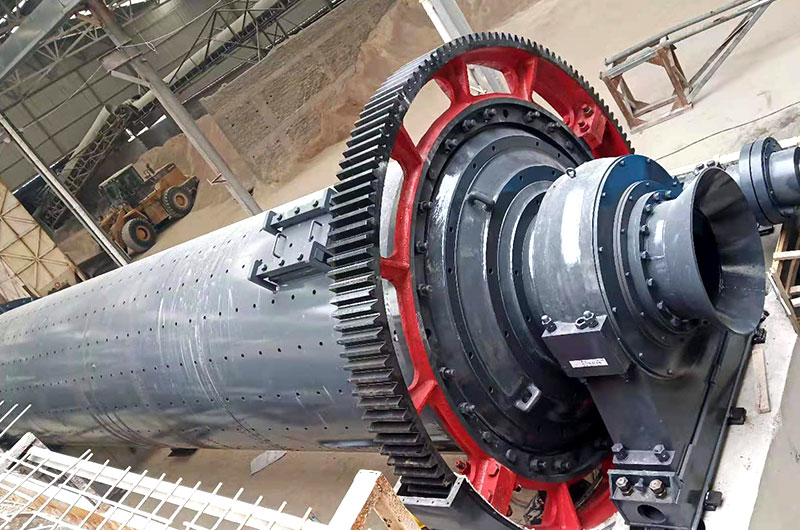 Why use a wet ball mill?
A wet grid ball mill is selected as the grinding equipment of lepidolite, equipped with a discharge grid plate to avoid over-grinding.
The large discharge port design has a stronger processing capacity for lepidolite, with an output of 0.65-615 t/h.
The grinding efficiency is high, and the output particle size is easy to control. The output fineness can reach 0.074-0.4 mm.
The barrel can be configured as a manganese steel lining or a rubber lining, with good wear resistance.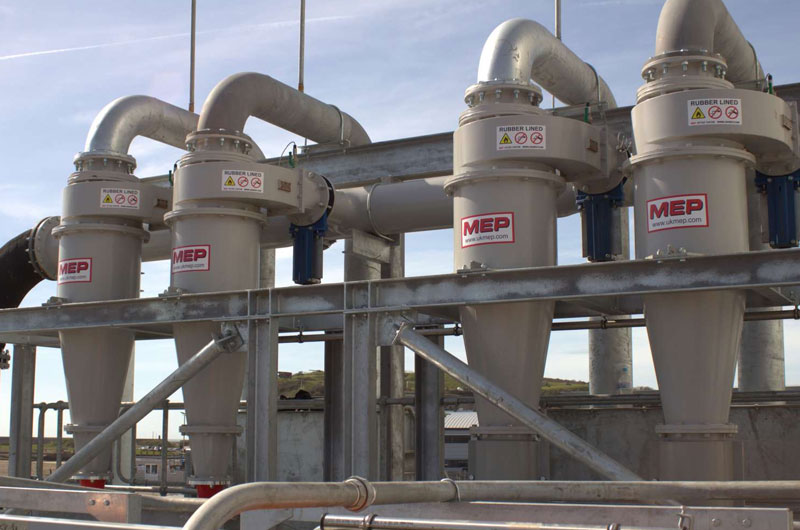 Why use a hydrocyclone?
The hydrocyclone is a machine for classifying lepidolite powder by using a swirling flow.
Remove fine particles, silt, and impurities in lepidolite slurry to create a good environment for flotation.
High classification efficiency, up to 80%-90%, low energy consumption.
Separation equipment of lepidolite
Since lepidolite has a variety of associated minerals, it is necessary to consider the comprehensive recycling of ore. In the separation stage, lepidolite mainly uses flotation, and it will also be combined with gravity separation and magnetic separation.
Most of the lepidolite ores belong to the fine-grained embedded type, and they are often symbiotic with gangue minerals such as quartz and feldspar. Lepidolite is a layered silicate structure with good buoyancy. Feldspar and quartz are less floatable than mica minerals, so positive flotation is preferred.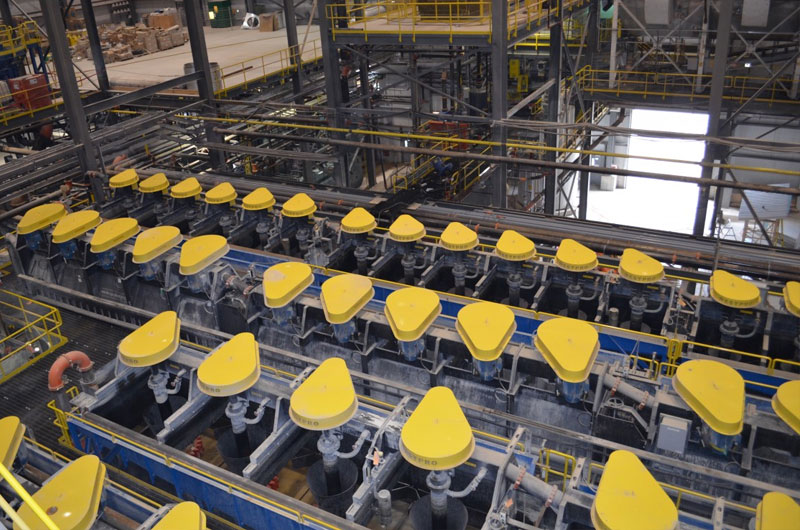 Why use SF and BF flotation machines?
Lepidolite pulp is roughed once, using a JJF flotation machine; twice fine selected, using two SF flotation machines.
Flotation machines are ideal for separating fine particles of lepidolite from gangue minerals.
The separation efficiency is high. Lepidolite concentrates of the required grade can be easily recovered.
First float lepidolite, then spodumene, and finally feldspar. The steps are:
1

In a weakly acidic medium, float lithium mica with cations.

2

Concentrate the tailings to 50% solid, mix with an oleic acid collector and alcohol foaming agent, dilute to 17% solid, and float spodumene.

3

Treat the flotation tailings with hydrofluoric acid, and then add a cationic collector to float feldspar.
Lepidolite magnetic separation is an auxiliary measure to improve the quality of lithium concentrates. When lithium concentrates obtained by flotation contain high iron, to obtain low-iron lithium concentrates, strong magnetic separation is used.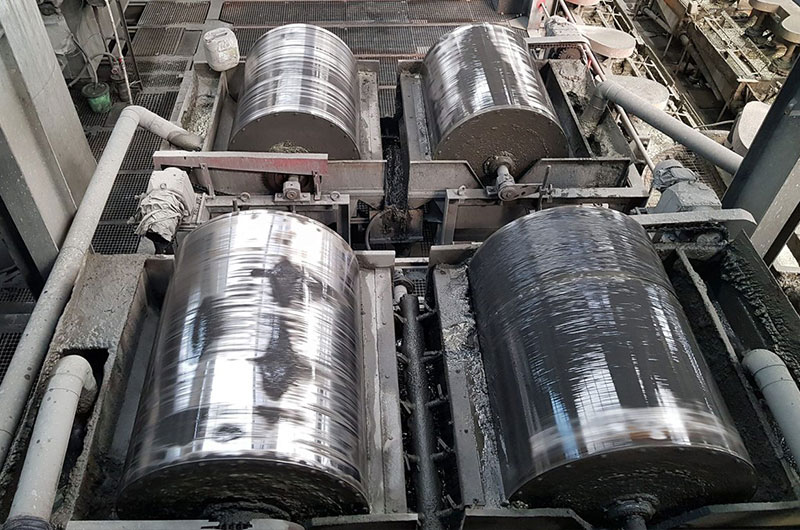 Why use a strong magnetic separator?
Most of the magnetic minerals in lepidolite ore are weak magnetic minerals, and a strong magnetic separator is used.
Use the magnetic difference between minerals to remove magnetic minerals or iron-containing impurities in lithium concentrate.
For lepidolite ore containing tantalum and niobium minerals, the combined process of flotation - gravity separation is adopted. The optional gravity equipment at this stage is a shaker.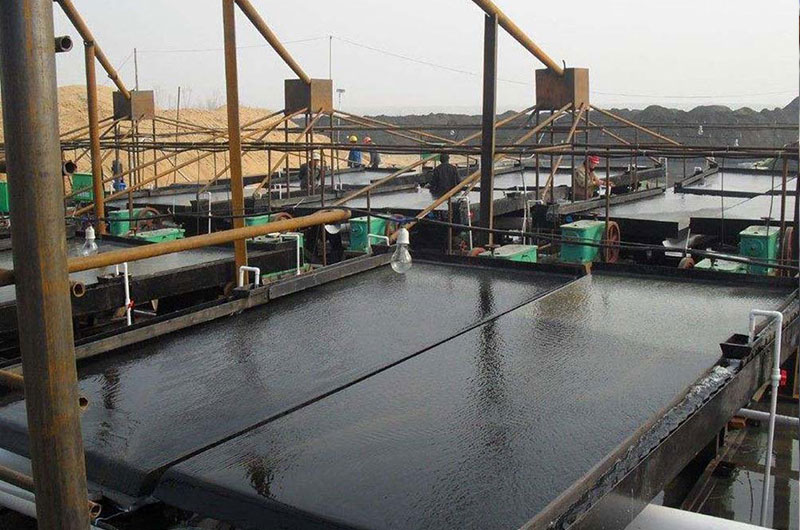 Why use a shaking table?
Using the gravity of a shaking table to recover tantalum and niobium minerals with high specific gravity, the separation efficiency is high.
Recover useful minerals in lepidolite tailings to increase added value.
Dehydration equipment of lepidolite
To obtain high-quality lithium concentrates, it is necessary to dehydrate lithium concentrates and by-products after sorting, and a high-efficiency thickener can be selected.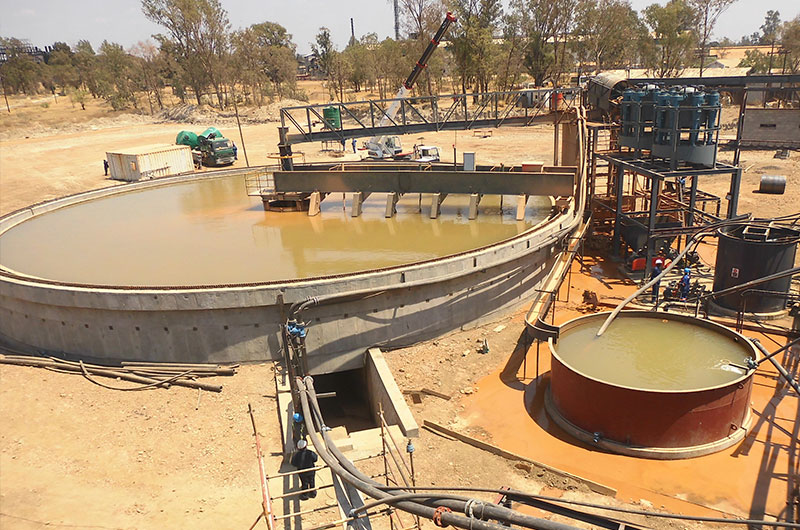 Why use a high-efficiency concentrator?
The concentrator dehydrates lithium concentrates containing water after separation, reducing the water content to below 15%.
Install inclined plates to shorten the sedimentation distance of ore particles and increase the sedimentation area.
Large unit processing capacity, fast dehydration speed, and reduced energy consumption.
Conclusion
Lithium prices have risen sharply, and lepidolite has emerged as a key player in the lithium revolution. How to efficiently carry out lithium ore beneficiation is the most concerned issue for lithium ore investors.
Through flotation method or flotation - magnetic separation, flotation - gravity separation, lepidolite concentrates and by-products (such as spodumene or tantalum-niobium concentrates) can be recovered. The specific model of the equipment can be determined according to the needs of the lepidolite processing plants.