What is perlite?
Perlite is a glassy rock formed by the rapid cooling of acidic lava from volcanic eruptions. It is named for its pearly cracked structure. Perlite deposits include perlite, obsidian and pitchstone.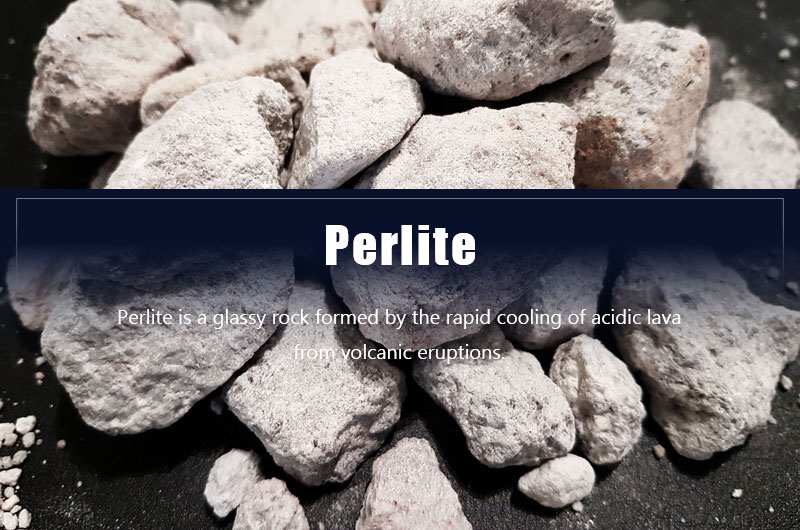 The difference between the three is that perlite has arc-shaped cracks formed by condensation, with a water content of 2-6%; pitchstone has a unique resinous luster, with a water content of 6-10%; obsidian has glass luster and conchoidal fracture, and its water content is generally less than 2%.
The advantages of perlite
Good thermal insulation efficiency, stable performance, wide range of applications, fire-resistant, and energy-saving.
Good durability, not easy to aging, seamless boundary construction, forming full plastic wrapping protection for buildings.
It is easy to maintain, the construction is convenient, the impact performance is better than other traditional thermal insulation materials, and the resistance to heat and humidity is excellent.
Vermiculite VS perlite
Some people may be confused about the difference of perlite and vermiculite. The main difference is that vermiculite mixes with the soil and helps to retain water. Perlite, on the other hand, increases drainage to the soil and mixes with it.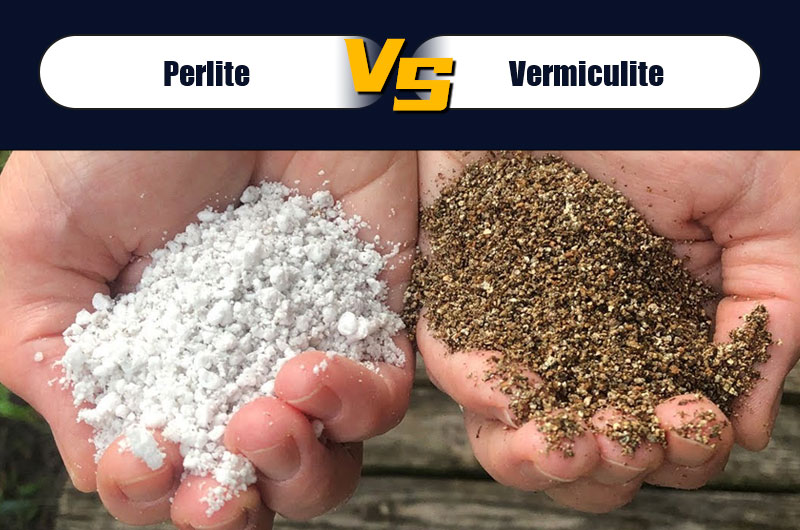 How is perlite mined and processed?
Perlite is mined in surface mines by using heavy machinery such as a toothed attachment to a bulldozer to rip or cut the material out of the earth, or by precise blasting. After extraction, the perlite is transported to the processing plant.
The processing procedure of perlite is relatively simple, which can be roughly classified into four processes: crushing, screening, preheating, and roasting.
The expanded perlite particles are white or light gray, with a honeycomb structure inside, and the loose density is generally 40-80 Kg/m3. They can become high-efficiency and ultra-lightweight thermal insulation, heat insulation, sound insulation, and decorative material.
What is perlite used for?
Expanded perlite products have the advantages of light weight, low thermal conductivity, and strong sound absorption, non-corrosive, non-combustible, non-toxic, and tasteless, making it popular in construction, chemical industry and gardening.
1. Construction industry
Expanded perlite is widely used in construction industry.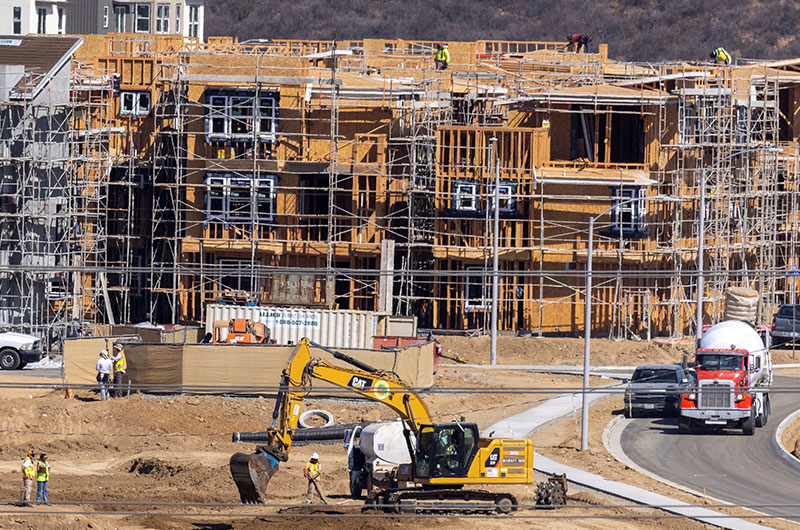 It can be used for concrete aggregates,
Lightweight, heat-insulating and sound-absorbing panels,
Fire-resistant roofs and lightweight anti-freeze, shock-proof, fire-proof, radiation-proof and other high-rise construction wall fillers, mortar, and other building materials.
2. Chemical industry
Expanded perlite products are ubiquitous in chemical industry.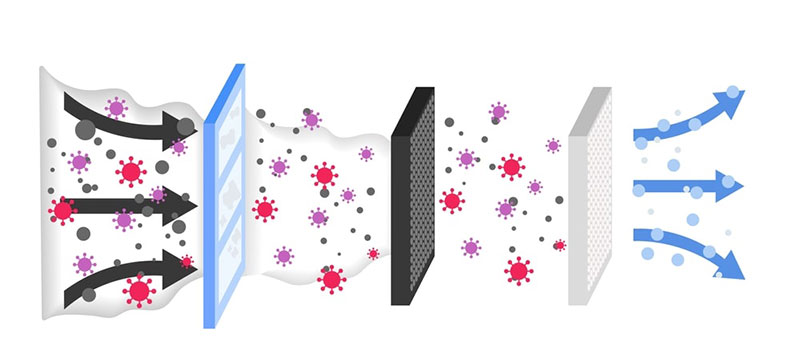 It can be used as filter aid and filler;
Processed products can be used to make molecular sieve, filtering agent, decontaminant;
It can be used in brewing, juice-making, beverage, syrup, sugar, vinegar and other food processing manufacturing industry to filter fine particles, algae, bacteria, etc.;
Purification of all kinds of liquids;
The chemical industry plastics, paint industry detoxification, purification of waste oil, petroleum dewaxing, fractional distillation of alkanes and hydrocarbons;
As a filling agent in the pigment enamel, glaze, plastics, resins, and rubber industry;
Catalysts for chemical reactions, and oil well grouting mixing agent.
3. Gardening
Perlite can modify soil, regulate soil compaction, prevent crop lodging, control fertilizer efficiency and fertility, and act as a diluent and carrier for pesticides and herbicides.
Processed lightweight perlite has many advantages as a soil additive: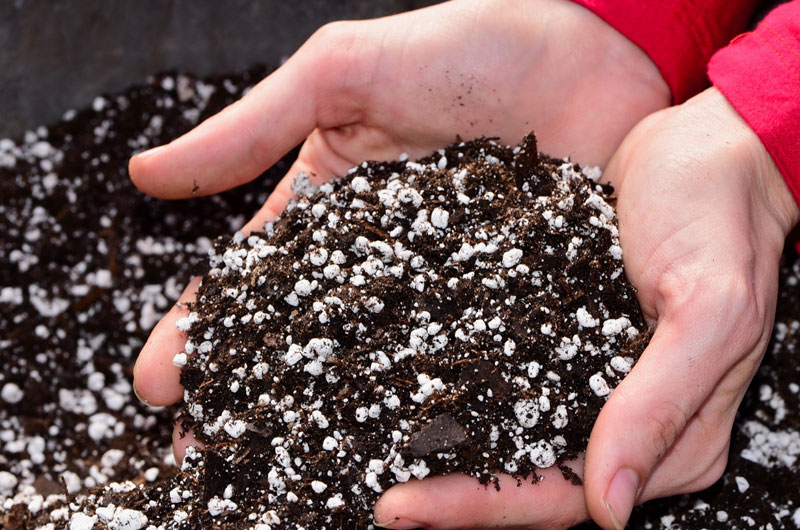 Perlite has a neutral pH, so gardeners can mix it with soil without worrying about it changing the pH of the soil, and perlite soil is good for plants.
Since it is made from compounds that occur naturally in the soil, it does not contain toxic chemicals. This also makes it a top choice for organic gardening.
After processing, perlite retains its shape even under pressure and is physically stable. This makes it ideal for use in clay or compacted soils.
In processed form it is very porous. When added to soil, it improves aeration, water retention and drainage.
Conclusion
If you want expanded perlite products, FTM Machinery can help you decide the best perlite processing solution. Relevant equipment includes various crushers, vibrating screens, rotary dryers, and rotary kilns. They can meet your production needs with good quality and reasonable price.