Coal is a sedimentary rock composed of plant organic matter and inorganic matter. It includes crashing bituminous coal, smokeless coal, lignite coal and freezing coal. Coal is softer and more easily broken than granite and basalt.
Cement clinker plants and power plants both use crushed coal or powder as the main fuel. This not only reduces the risk of spontaneous combustion, but also enables coal to burn efficiently and facilitate transportation.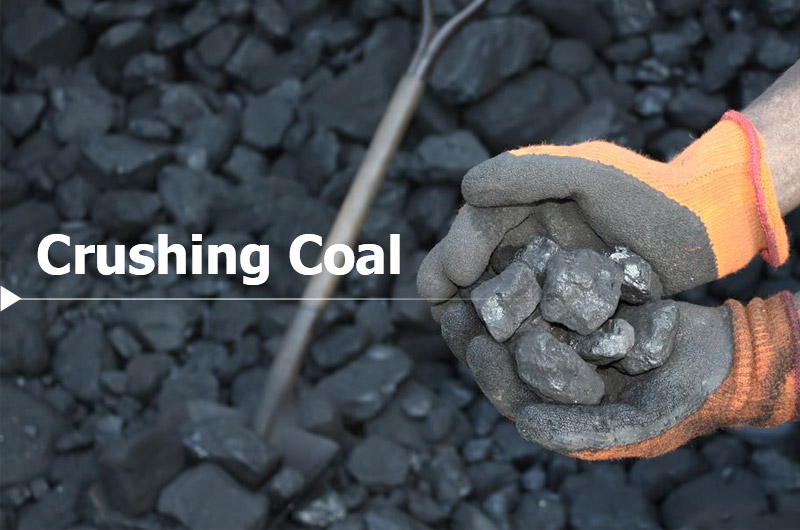 To ensure that coal is not affected by over-crushing while achieving the required particle size and output requirements, FTM Machinery will help you choose the optimal coal crusher machine.
1. Jaw crusher
The jaw crushers are popular primary crushers for coal. They are often used in mines and quarries where large amounts of coal are mined.
The working principle of the jaw crusher is to use compression force to compress coal between a fixed jaw and a movable jaw for coarse crushing. The jaws are lined with hard materials such as manganese steel to help crush coal.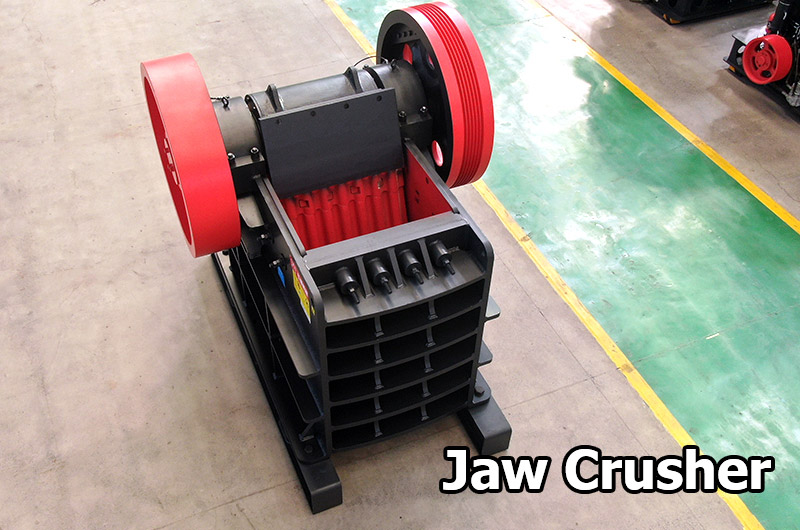 Capacity: 1-2,200 t/h
Feed size: ≤1,200 mm
Output size: 10-350 mm
Advantages: Sturdy and durable, high crushing ratio, large feed size, large output, uniform particle size, minimum fine powder, simple structure
Disadvantages: Requires more maintenance for the wearing part of jaw plate, inefficient at handling sticky materials, dust pollution
2. Gyratory crusher
The gyratory crushers are rarely used in the coal industry, but they can be used for primary crushing of large dry or slightly wet coal. They have a larger feed opening than the jaw crusher and a larger output.
A gyratory crusher works by compressing the coal between a mantle and a fixed concave liner, similar to a cone crusher.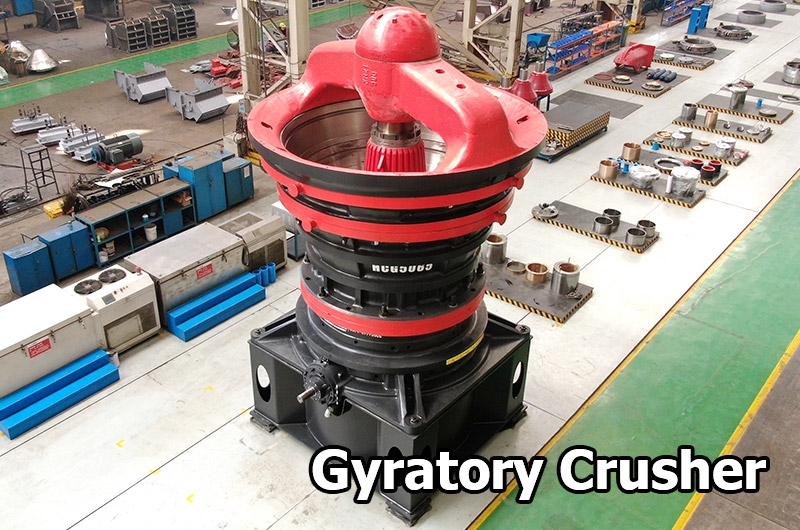 Production output: 2,354-14,082 t/h
Feed size: 1,350 mm
Advantages: High output and continuous operation, unlimited feed size, high crushing ratio, small discharge particle size, no dust pollution
Disadvantages: High initial cost, complex structure and high maintenance costs, no dust pollution, materials cannot contain too much moisture
3. Double toothed roll crusher
The double toothed roll crushers are one of the most economical and practical medium and fine crushers. They are very popular among small coal processing plants.
The double toothed roll crusher is suitable for crushing medium-hard coal with high moisture content (more than 25%), such as raw coal, coke, lignite, and activated carbon.
A double toothed roll crusher consists of two parallel toothed rollers. The working principle is that two rotating rollers rotate in opposite directions, squeezing and breaking the coal between them to form more uniform particles.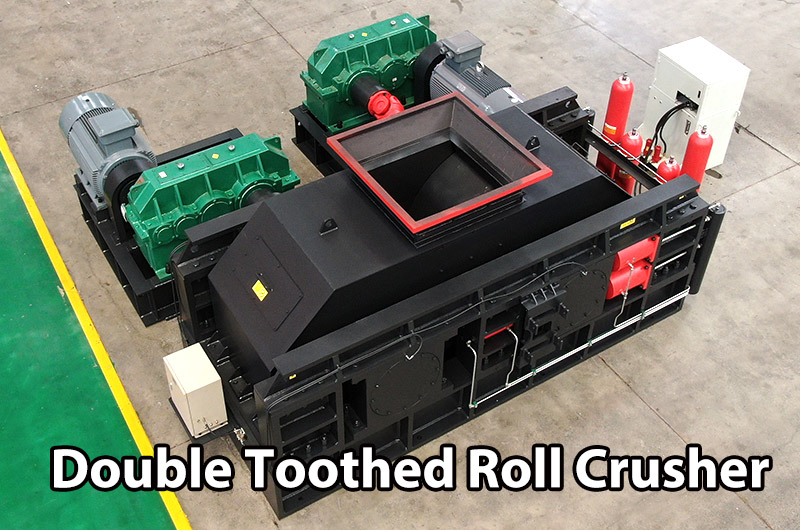 Capacity: 3-110 t/h
Feed size: ≤30 mm
Output size: 2-10 mm
Advantages: Wide range of material adaptability, not easy to block, low over-grinding rate, uniform and cubic finished particles, low maintenance, low energy consumption
Disadvantages: Smaller output than other crushers, noisy, require more maintenance
4. Impact crusher
The impact crushers are ideal for the secondary and tertiary crushing of coal with high moisture content. They are used behind the jaw crusher and rarely suffer from blockage or motor burnout.
The impact crusher consists of a rotor with hammers or blow bars. Its working principle is to use the impact force of the high-speed rotor to perform medium and fine crushing on coal.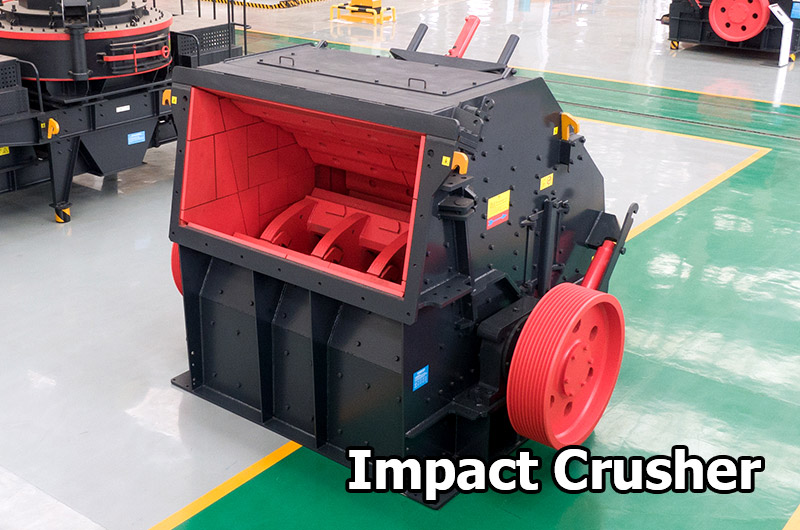 Capacity: 1-2,000 t/h
Feed size: ≤800 mm
Output size: 2-80 mm
Advantages: Extremely high crushing efficiency, crushing ratio of 50-60, very uniform discharge particle size, easy maintenance, low energy consumption
Disadvantages: Easy to wear due to high-speed impact, may produce noise, and dust pollution
5. Hammer crusher
The hammer crushers are the choice of most coal plants because they can handle medium to bituminous coals of varying hardness. A single hammermill crusher can break coal into shape at one time, integrating coarse and medium crushing, saving process and investment costs.
The hammer crusher works by using a series of rotating hammers to crush material and produce fine powders.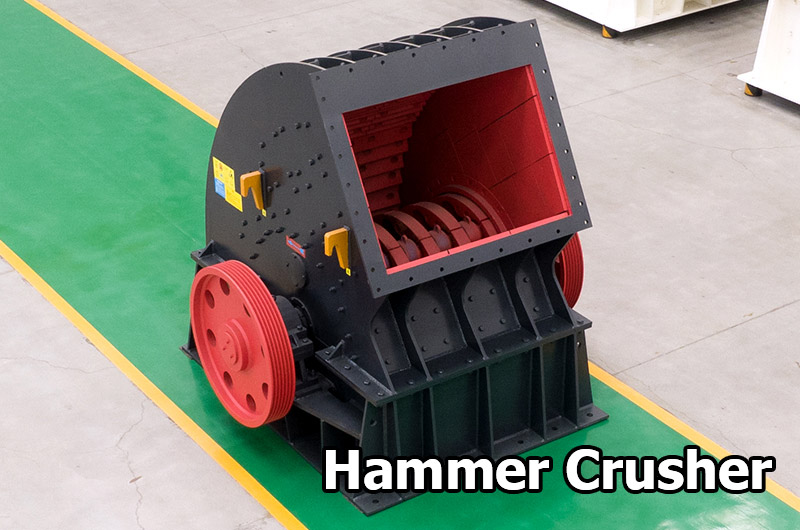 Capacity: 1-3,000 t/h
Feed size: ≤1,000 mm
Output size: 5-35 mm
Advantages: Simplified crushing process, large crushing ratio, uniform output size, less over-crushing rate, simple structure, easy to operate and maintain, more cost-effective than other crushers
Disadvantages: Not ideal for high moisture coal (exceeding 10%), easy to clog, not fine discharging particle size, dust pollution
6. Mobile coal crusher
Compared with the above fixed coal crusher types, the mobile crusher (also called the mobile crushing station) can move freely and can be easily moved around harsh sites or work sites.
Each coal crusher can be combined with the screening equipment (such as vibrating screen) and loaded on the mobile crusher to form an efficient coal crushing and screening production line.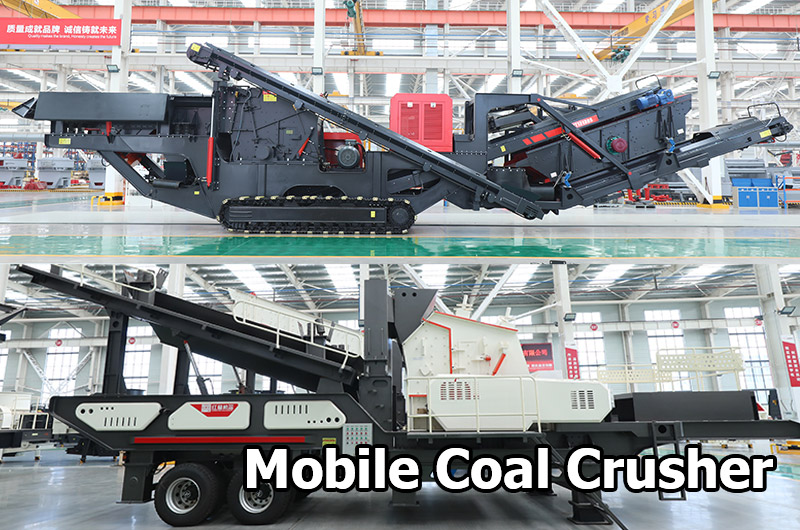 Capacity: 1-700 t/h
Feed size: ≤1,000 mm
Output size: 2-180 mm
Advantages: Shorter installation time, lower transportation costs, environmentally friendly
Disadvantages: Difficult maintenance due to complex parts
Coal crushers recommended by FTM Machinery
The selection of coal crushing equipment mainly depends on the input size of raw coal, the moisture of the coal, and the production scale (output) of the plant.
Of course, the output size and the final use of coal also need to be considered, such as 0-25 mm for gas furnaces, 8-25 mm for steam locomotives, 6-25 mm for industrial furnaces, and 0-25 mm for coal-fired power plants.
In addition, the entire coal processing plant must be considered to make the coal crushing plant compatible with the equipment of the screening plant, powder grinding plant, and coal wash plant, such as vibrating screens, coal mills, rotary dryers, etc.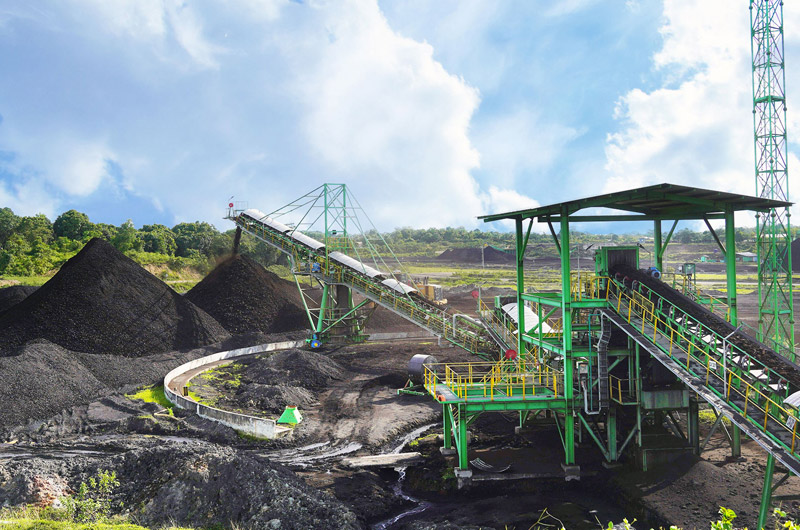 The following are commonly used equipment combinations in the coal crushing plants:
Hammer crusher + vibrating screen: Use a hammer crusher directly to achieve one-time molding and replace coarse crushing, medium crushing, and fine crushing,&
Jaw crusher + impact crusher + vibrating screen: Suitable for factories that have high requirements for output size and capacity
Jaw crusher + double roller crusher + vibrating screen: Suitable for coal with high water content, which is not easy to block and produces finer discharge particle size
Mobile impact crusher station + vibrating screen: Move at any time to quickly put into production so as to meet your needs for output and granularity
Note that cone crushers are not commonly used for coal. This is because coal breaks easily and does not require the force that a cone crusher can provide. Moreover, the cone crusher will produce more fine powder than other crushers.
After crushing, coal will produce a large amount of waste of coal gangue and dust. The coal gangue can be recycled. The coal ash can be collected by a dust collector, or it can be used for making Portland cement or charcoal briquettes.