The World's Top 100 Mining Companies and Revenues in 2019
Author : Jordan
|
Published :
Top 20 mining companies in Asia
20 Big mining companies, most of which distribute in China.
20 Mining companies contributes more than $1094.65B in 2019, among which, Sumitomo Metal Mining ranks first and its revenue acconts for 83% of the total sum.
12 Companies is from China and the its total revenue is than $148.36B, accounting for 14% of the total revenue of Asia.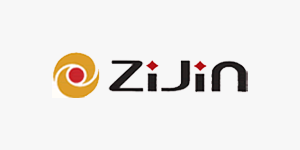 Revenue 2019: $89.76B
Zijin Mining Group Company Limited is a Chinese gold, copper and non-ferrous metals producer. In December 2019, Reuters reported that Zijin had agreed to buy Canadian miner Continental Gold Inc. for C$1.3 billion. The company claimed that Continental's principal asset, the Buritica project, had gold reserves of 165.47 tons and an inferred reserve of 187.24 tons.READ MOREREAD LESS
Best 18 mining enterprises in European
The total revenues of the 18 companies is $1131.13B.
In European area, there are 18 mining enterprises and most of them belong to Russia and UK.
Among the 18 companies, Glencore ranks first and it revenue in 2019 accounts 67% of the that of the total.
Top 3 Africa mining companies
In 2019, the total revenue is $5.446B.

Although Africa is vest and full of natural resources, there are few local companies so that most of ore mines run by western countries.
AngloGold Ashanti ranks NO.1 among the three. It's revenue in 2019 is $ 3.525B, accounting for 65% of the total sum.
13 Famous Australia mining companies in Oceania
Oceania has a lot of famous companies like BHP, FMG. It has 13 famous companies and all of them are in Australia.
The total revenues of the 17 companies is $58.5B. The top two are BHP and FMG.
The revenue of BHP in 2019 accounts for 76% of the total revenue.
3 Mining companies in South America
In 2019, the total revenue is $57.77B

Among these 3 companies, the biggest one is Vale whose revenue accounts for 65% of the total.
Of these 40 mining companies in North America, Canada has 30.
There are 40 well known mining companies operate all kinds of mines North America, which owns the largest number in the world.
Among this 40 companies, 30 belongs to Cananda, 7 belongs to America.
The revenues of Canadian companies accounts for 66% of the total revenue and that of the American companies accounts for 29% of the total revenue.
Sources from: https://en.wikipedia.org/wiki/
Data from: https://www.statista.com/statistics/274687/total-revenue-of-glencore-xstrata/