Cassiterite (SnO2) is the most important tin-bearing mineral, containing 78.8% tin. Most of the world's tin is obtained by mining cassiterite. Unlike most base metals, economically viable cassiterite deposits are mined in a few regions (Malaysia, Indonesia, Myanmar, Thailand, Bolivia, and China).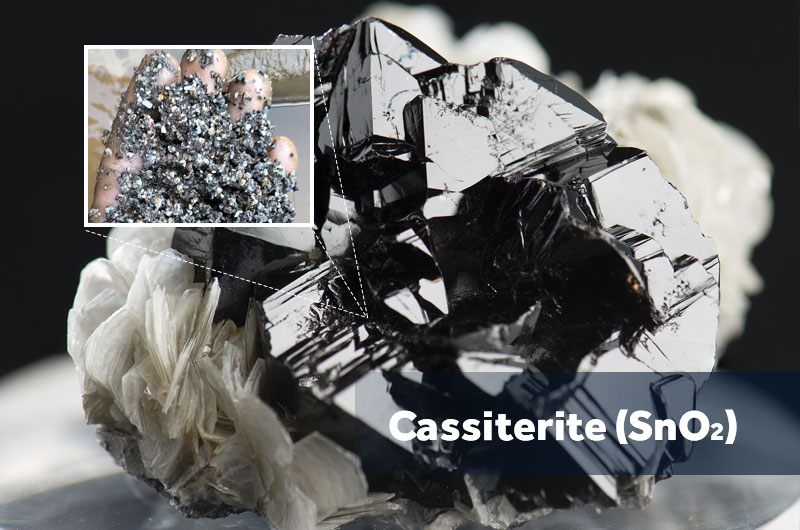 From toothpaste to window glass to wiring, tin remains an important material in our world. Therefore, establishing an efficient cassiterite processing plant can be profitable.
What should be noticed before beneficiation?
Unlike alluvial tin ore in Indonesia, cassiterite beneficiation process is more complicated.
Cassiterite is placer tin ore, commonly found in granite, igneous, metamorphic, and placer deposits. It is extremely brittle and has high hardness. Its composition is complicated, often associated with hematite and magnetite.

Therefore, please notice:
First, conduct mineral testing. By analyzing the cassiterite properties, you can choose optimal ore processing methods and equipment.
Special consideration should be taken for cassiterite crushing and grinding. Cassiterite adopts multi-stage grinding to avoid excessive crushing.
Cassiterite adopts multi-stage separation. The combination methods of gravity separation, flotation, and magnetic separation are often used.
Take full advantage of tailings to improve tin recovery and concentrate grade.
Properly use effective and low-toxic flotation reagents.
Cassiterite processing plant
A complete cassiterite processing line is washing - crushing - gravity separation - grinding - flotation separation - magnetic separation.
1. Washing cassiterite
First, wash the cassiterite ore that has large mud content and strong viscosity.
A Ftmmachinery Sand Washer sold at 6, 000 dollars can do you a great favor. It has high cleaning efficiency and loses fewer fine-grained tin particles.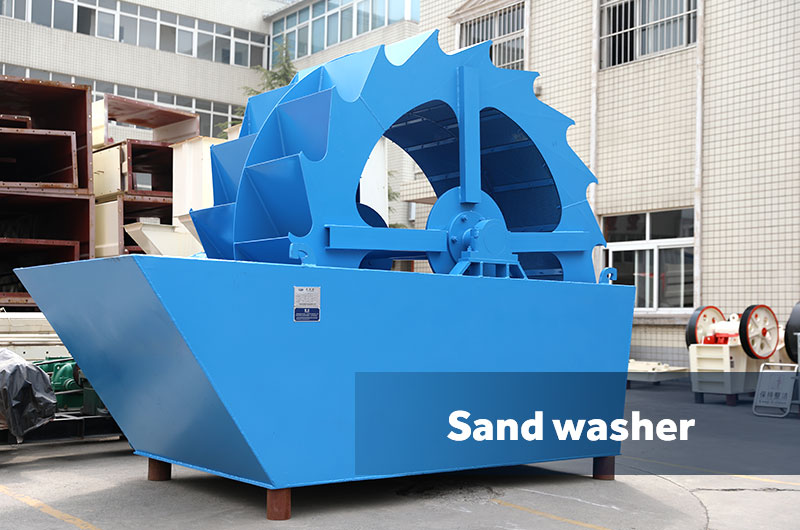 2. Crushing cassiterite
Adopts a two-stage crushing process:
1

Use a jaw crusher for primary crushing of cassiterite.

2

Then send cassiterite ore to a hammer crusher to be crushed into ore with a particle size of less than 20 mm.
You may want to know: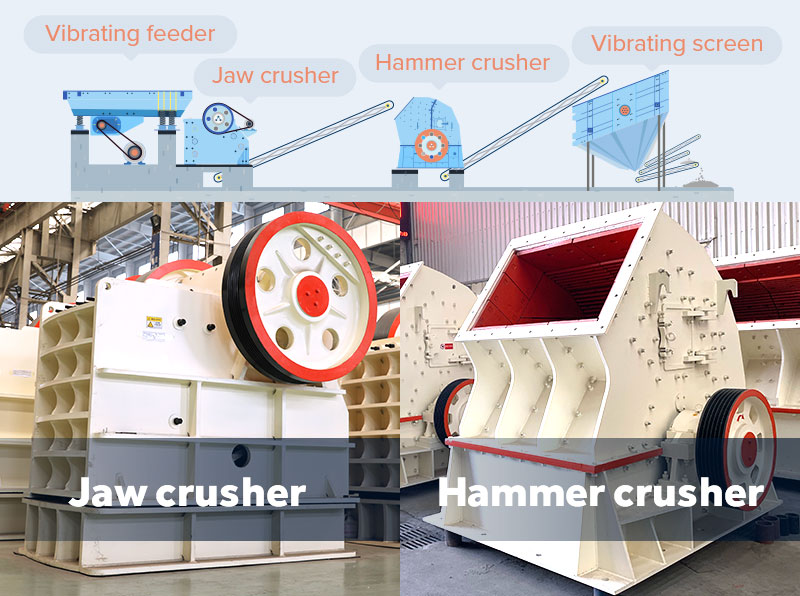 3. Gravity separation of cassiterite
The crushed cassiterite ore enters a jig for gravity separation to obtain the coarse concentrate.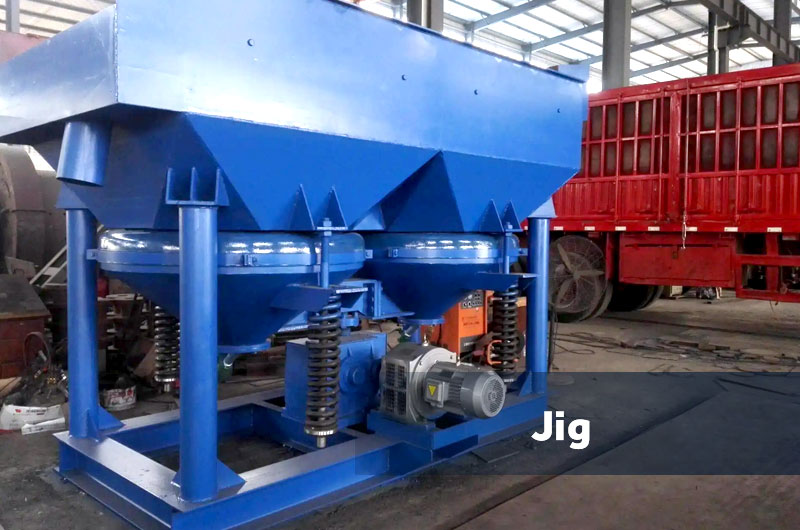 4. Grinding cassiterite
The coarse concentrate is ground in a rod mill and sieved with a vibrating screen.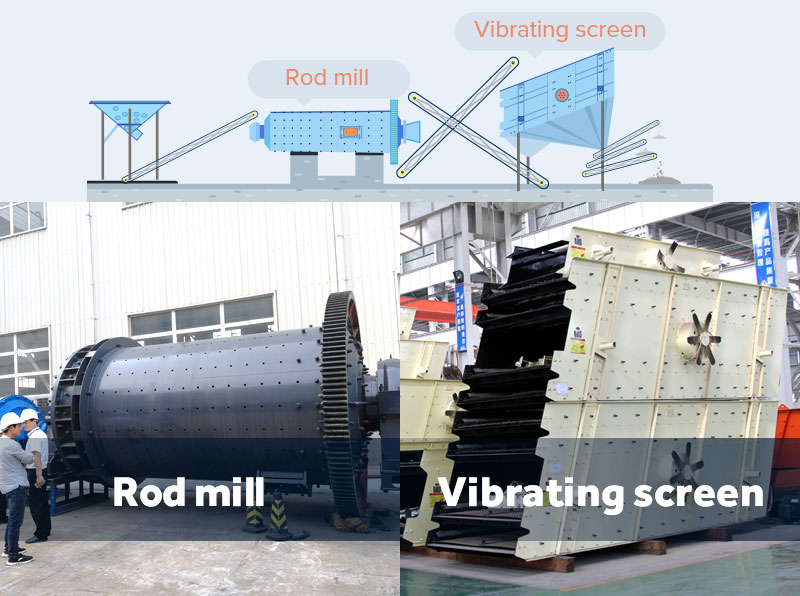 Ore crushing and grinding tests show that the 6-mesh screen can effectively concentrate about 50% weight of the feed containing appreciable amounts of free cassiterite, and minimize over-grinding.
You may want to know:
5. Gravity separation of cassiterite
After grinding, the coarse-grained cassiterite is recovered by a jig. Since part of the overground cassiterite in the rod mill is difficult to recover with a jig machine, a shaking table is equipped to recover the finer cassiterite.
You may want to know:
Ftmmahcinery Shaking Table is especially suitable for recovering fine-grained cassiterite. The maximum feed size is 2 mm, the maximum capacity is 60 t/h, and the price starts from 1, 000 dollars.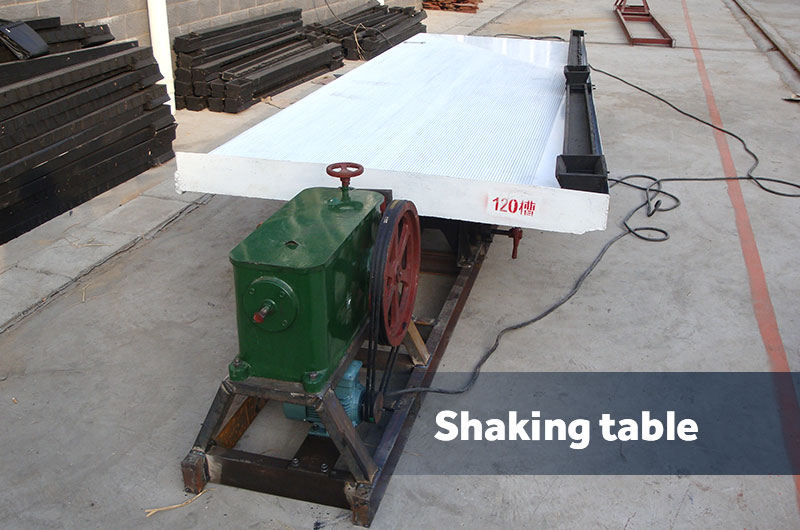 6. Flotation separation of cassiterite
The tailings after gravity separation still contain a large number of fine-grained tin particles (below 19 μm). Experiments show that the froth flotation separation has a pretty high recovery rate.
Ftmmachinery JJF and SF Flotation Machine can do you a great favor. The price starts from 1, 170 dollars, which greatly reduces your budget, and significantly improve the cassiterite recovery rate.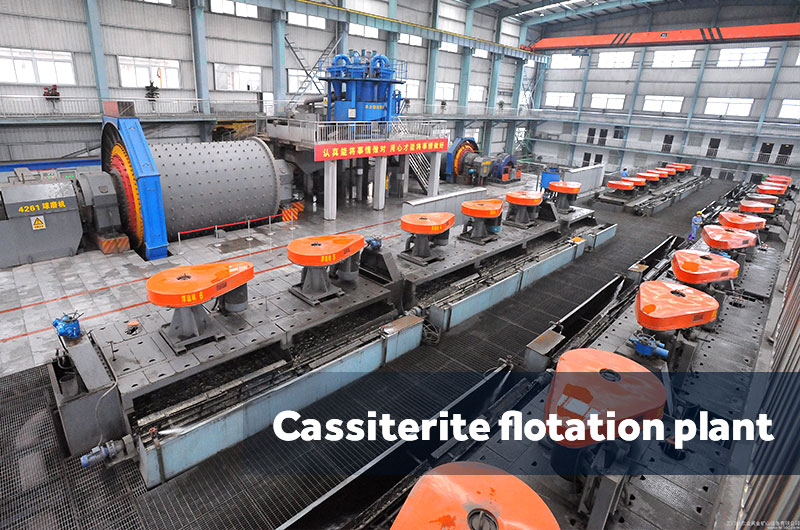 How to choose the flotation reagents?
Foaming agent: No. 2 oil
Collectors: Various fatty acids and soaps, such as oleic acid, tar oil, salicylic hydroxamic acid, etc.
pH modifiers: Water glass, sodium carbonate, and sodium hydroxide. When the pH value is 10, the tin concentrate grade is pretty high.
Inhibitors: Water glass (inhibits calcite, scheelite, quartz, feldspar), sodium hexametaphosphate (inhibits calcite, limonite), carboxymethyl cellulose (inhibits magnesia), oxalic acid (inhibits wolframite), etc.
7. Magnetic separation of cassiterite
Cassiterite is sent to a magnetic separator to remove magnetic iron and other minerals susceptible to magnetism, such as wolframite.
Magnetic separators are divided into dry magnetic separators and wet magnetic separators. Cassiterite mainly uses wet strong magnetic separation.
Wet magnetic separators are used to separate cassiterite from iron minerals.
Dry magnetic separators are used to separate cassiterite from tungsten ores, such as scheelite and wolframite.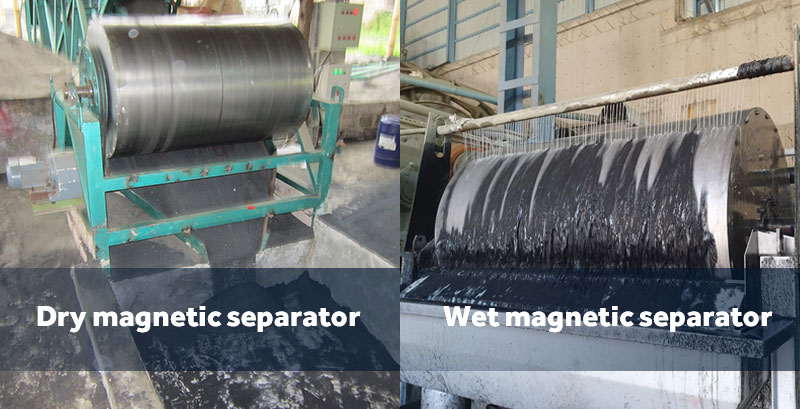 Cassiterite processing result
The above cassiterite processing methods can produce tin concentrates with a tin content of 60% or higher, and a tin recovery rate of 70% or higher. Finally, the extraction of tin can be carried out according to the actual situation.
The cassiterite processing is often determined by ore properties, beneficiation plants, and budget. Ftmmachinery has more than 40 years of experience in processing cassiterite (tin ore), helping you customize an optimal cassiterite processing plant.