Calcium carbonate mill is also called calcium carbonate grinding machine, or calcium carbonate grinding mill. It grinds calcium carbonate minerals into various powders that can meet the requirements of industrial applications.
This blog will share with you 3 best-selling mineral grinding mills and 6 tips for optimizing calcium carbonate grinding efficiency.
What is calcium carbonate?
Calcium carbonate (CaCO3) is a white or colorless, odorless, tasteless, water-insoluble, acid-soluble chemical compound. It occurs primarily in limestone, marble, calcite, chalk, dolomite, travertine, and aragonite.
One of the most versatile materials, calcium carbonate, has hundreds of uses. Many of these applications require grinding the rocks that contain calcium carbonate into calcium carbonate powder.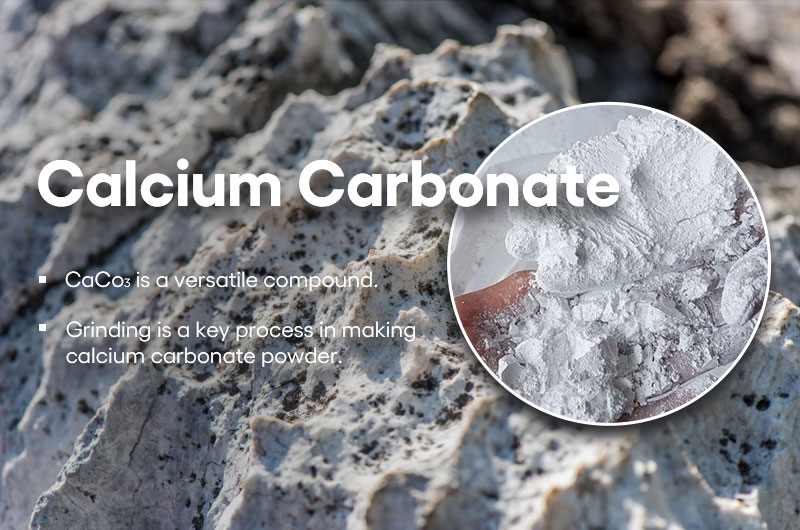 What is the calcium carbonate grinding process?
A complete calcium carbonate grinding process mainly consists the following 4 steps:
Crushing:

The calcium carbonate stones just mined from the quarry are relatively large, and they need to be crushed by a jaw crusher and a hammer crusher in turn to the feed fineness (10mm-20mm) that can enter the mill.

Grinding:

Use a bucket elevator to send the crushed small pieces of calcium carbonate to the silo, then use a vibrating feeder to send them to the grinding mill evenly and quantitatively for grinding.

Classification:

After grinding, classify calcium carbonate powders with an air classifier or a sieve to separate them into different particle sizes. The classification process ensures that the powder is uniform and consistent in particle size.

Collecting

The powder conforming to the fineness enters the dust collector with the airflow for separation and collection. Then it is sent to the finished product silo and then packed by a powder tanker or an automatic baler.
What is the best calcium carbonate grinding machine?
Calcium carbonate grinders are the core equipment of calcium carbonate plants. Here are 3 top-selling mineral grinding mills. Choose the best one based on the required particle size range, required production capacity, operating costs, and specific application.
Raymond mill
The working principle of Raymond mill is that the blades installed on the base shovel limestone or marble into the vertical gap between the grinding rollers and the grinding ring. The material is squeezed into powder.
Its working principle determines that the proportion of fine powder produced is relatively low. For example, in the 400 mesh calcium carbonate powder, the fine powder below 10μm accounts for about 35%, and the fine powder below 5μm is only 5%, which is much lower than other calcium carbonate mills.
Therefore, using a Raymond mill to make 40-400 mesh calcium carbonate powder has competitive advantages in terms of investment and energy consumption.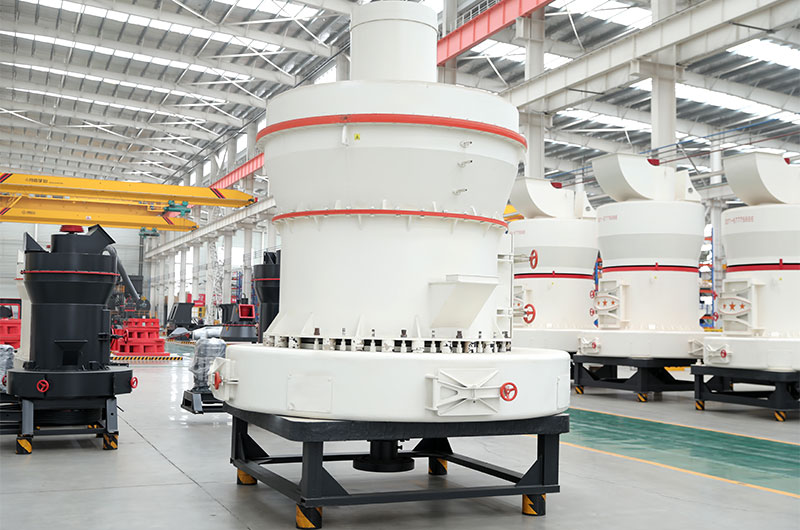 Production capacity
8-176 t/shift
Feed size
≤30 mm
Cost
$14,600.00/ Set (the lowest price)
Worn parts
Grinding rollers, grinding rings, and blades are made of high manganese steel, which prolongs the service life.
Maintenance
The grinding roller device can be filled with lubricating oil every 300-500 hours.
The grinding ring can be replaced without removing the grinding roller unit.
Extra advantages
Calcium carbonate is hygroscopic and can absorb moisture from the environment, which can affect the final quality.
Raymond mill has a drying function to overcome this challenge.
HGM ultrafine mill
HGM ultrafine mill has the same working principle as Raymond mill. Two improvements increase its grinding efficiency and fine powder production efficiency. One is that the high-pressure spring device improves the grinding pressure of the grinding rollers. The other is that the improved classifier can precisely adjust the fineness of the finished products.
It is economical to make 800-2500 mesh calcium carbonate powder with an ultrafine mill.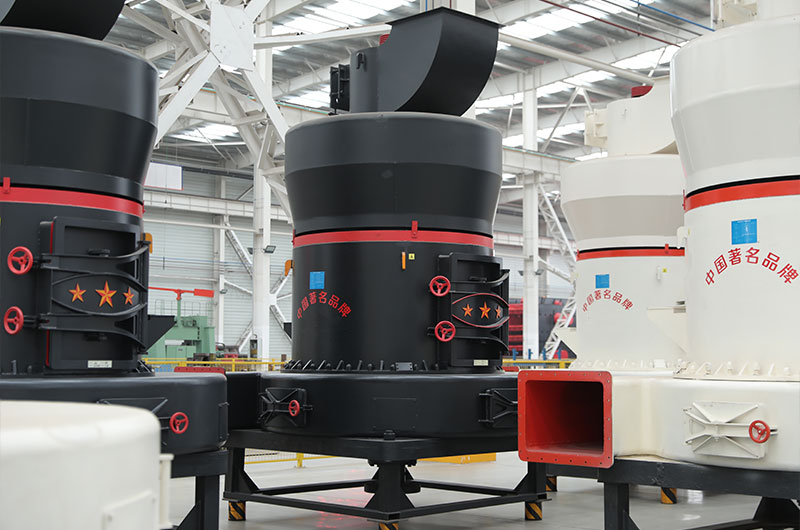 | | |
| --- | --- |
| Production capacity | 0.4-40 t/h |
| Feed size | ≤35 mm |
| Cost | $14,600.00/ Set (the lowest price) |
| Worn parts | Same as Raymond mill |
| Extra advantages | Same as Raymond mill |
Ball mill
The calcium carbonate ball mill works by rotating a cylinder with grinding media, causing the media to fall back into the cylinder and on to the material to be ground. The ball mill can be operated either wet or dry. The particle size of the finished product can be adjusted by controlling the grinding time, rotating speed, size and composition of grinding media, additives, etc.
Typically, ball mills can produce fine calcium carbonate powders with particle size distributions ranging from approximately 20 mesh to 200 mesh. They are popular in large calcium carbonate grinding plants due to high throughput.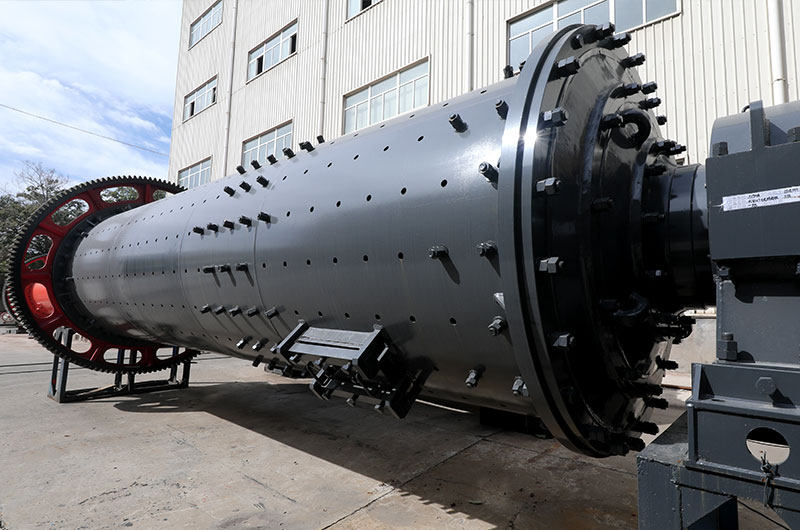 Production capacity
0.65-615 t/h
Feed size
≤25 mm
Cost
$5,000/ Set (the lowest price)
Worn parts
The liner is made of alumina ceramics, quartz or special materials. High-quality liner improves grinding efficiency.
There are many choices of grinding media such as steel balls, ceramic balls, and steel rods to meet the needs of different industries.
Maintenance
It is easy to maintain because of its simple structure.
Ball mill maintenance tips
What is the auxiliary equipment in a calcium carbonate plant?
Vibrating feeder
The vibrating feeder feeds the calcium carbonate material into the grinding equipment evenly and continuously. By providing an even and continuous feed, vibratory feeders prevent overload and clogging, ensuring the grinding process runs at peak efficiency.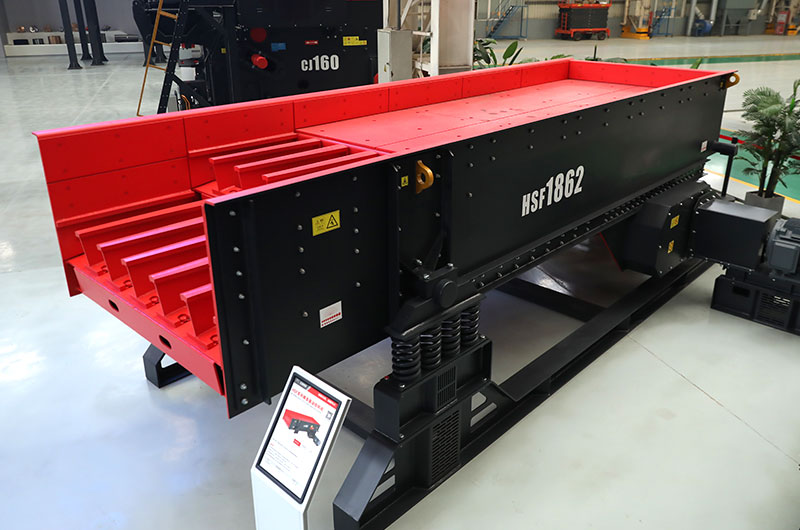 Air classifier
Air classifiers help optimize the grinding process by ensuring the material is ground to the desired fineness and particle size distribution. By controlling the particle size distribution, the properties of the final product can be optimized for specific applications. In addition, the air classifier improves the grinding efficiency by separating out fine particles in time.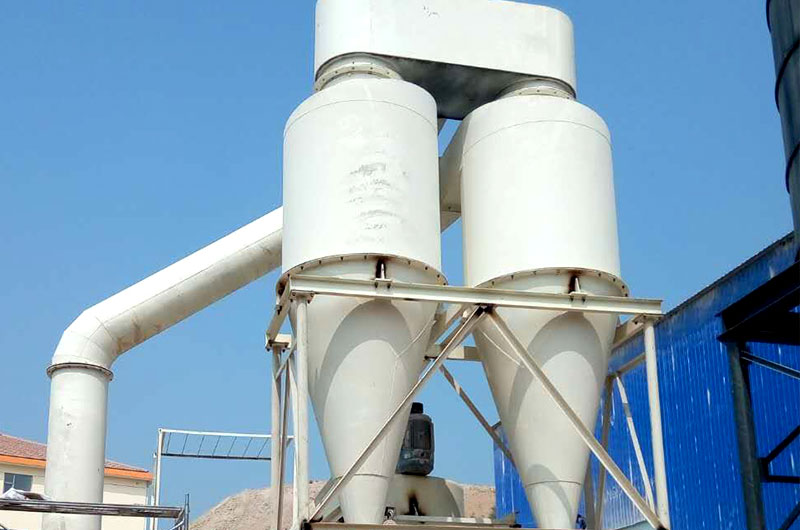 Pulse jet dust collector
Grinding calcium carbonate produces a lot of dust. Dust release violates environmental regulations and endangers workers' health. Pulse jet dust collectors control dust emissions to ensure calcium carbonate plants comply with environmental regulations and protect workers. Prompt removal of excess dust also prevents grinding mill clogging.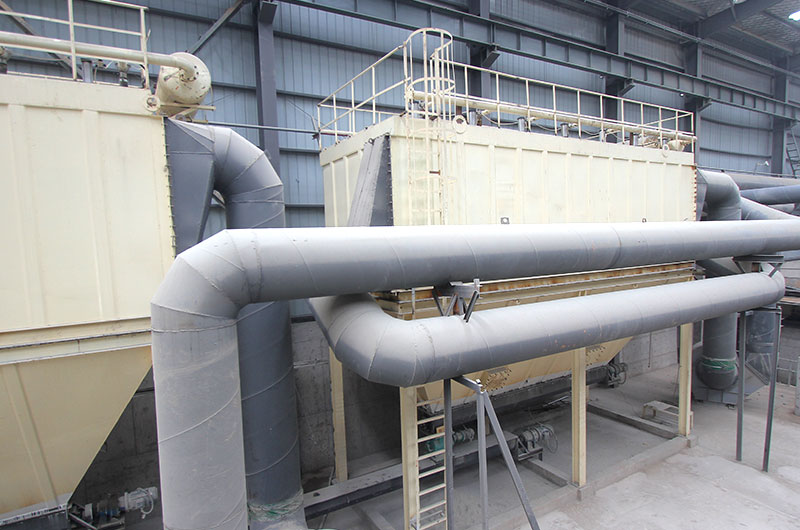 How to optimize calcium carbonate grinding efficiency?
Optimizing your calcium carbonate grinding process improves your product quality, increases production efficiency, and reduces operating costs. Here are some tips for optimizing your calcium carbonate grinding process:
1. Control the feed rate
A stable, consistent feed rate ensures smooth production and consistent product quality in the grinding plant. The ideal feed rate may vary depending on the type of equipment used and the specific application.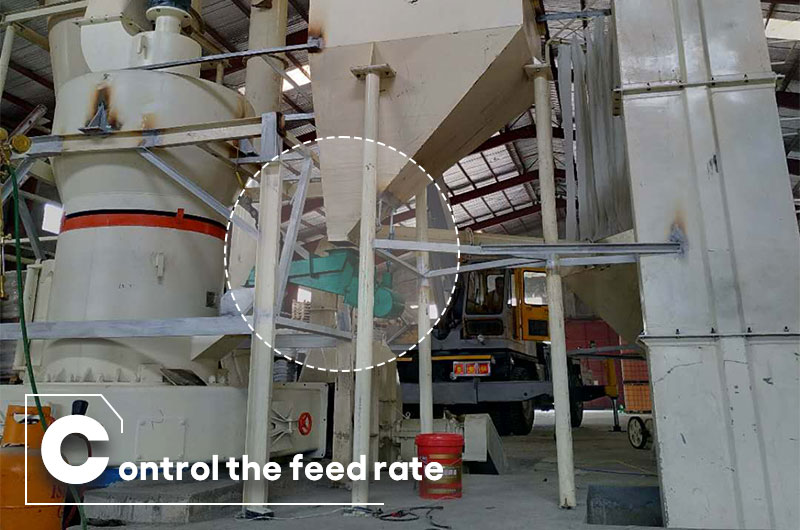 2. Monitor the particle size distribution
Firstly, the particle size distribution of calcium carbonate powder affects the performance and quality of the final product. Secondly, the particle size distribution of calcium carbonate powder may be regulated by government agencies or industry standards. For example, in the food and pharmaceutical industries, particle size distribution affects product bioavailability and safety.
Therefore, monitoring particle size distribution can help ensure compliance with regulatory requirements and avoid costly fines or product recalls. Monitor the particle size distribution with an air classifier or a sieve.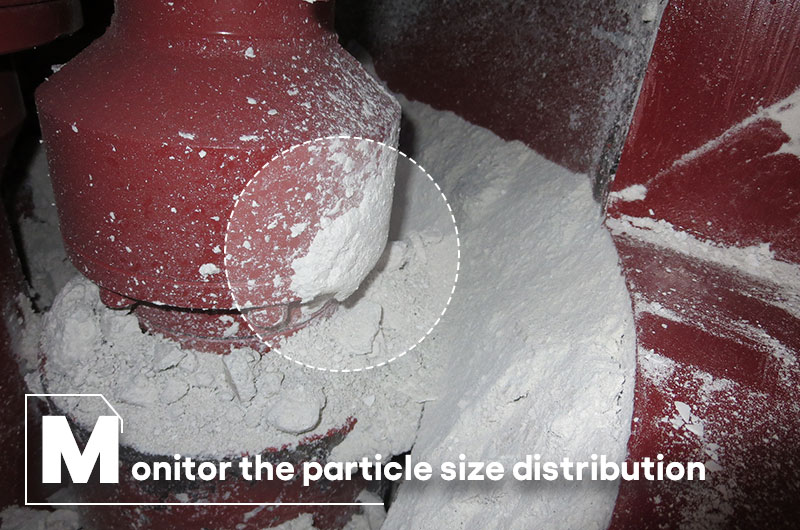 3. Use the right grinding media
When choosing a ball mill to grind calcium carbonate, select the appropriate grinding media according to the feed size, required particle size distribution, physical and chemical properties of the grinding media, and finished product application.
For example, ceramic grinding media are more resistant to wear and corrosion than steel grinding media and may be better suited for applications where contamination is a concern.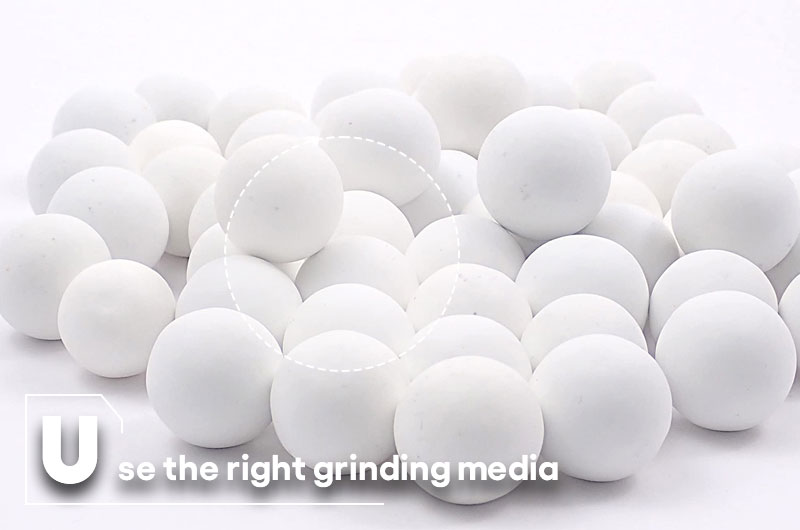 4. Control the grinding temperature
Calcium carbonate is thermally stable up to a certain temperature. However, at elevated temperatures, it can undergo thermal degradation, resulting in a decrease in particle size, surface area, and other properties.
Therefore, it is important to control the temperature during grinding to prevent thermal degradation and maintain the properties of the calcium carbonate powder. Controlling grinding temperature also helps reduce energy consumption and prevent equipment damage.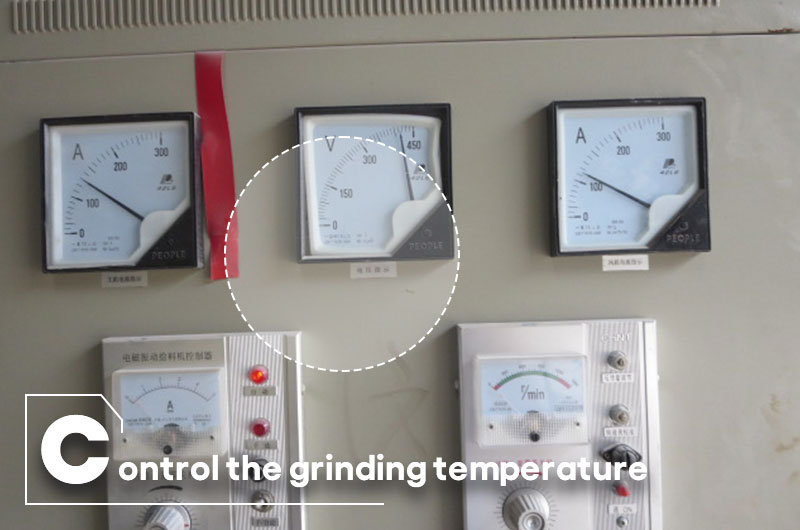 5. Maintain the equipment
Regular maintenance of the grinding equipment is essential for optimizing the grinding process. This includes cleaning, lubrication, and inspection of the equipment to ensure that it is operating at peak efficiency and producing the desired product quality.
6. Use additives
Using additives such as dispersants or grinding aids can help optimize the grinding process by improving the grinding efficiency, reducing energy consumption, and enhancing product quality.
What are the uses of calcium carbonate?
Calcium carbonate is a versatile compound and has a wide range of uses in various industries. Some of the common uses of calcium carbonate are:
1. Construction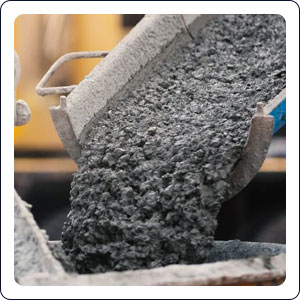 Calcium carbonate is used as a building material in the construction industry. It is used as a filler in concrete, as a raw material for cement production, and as a coating material for walls and ceilings.
2. Paper and pulp industry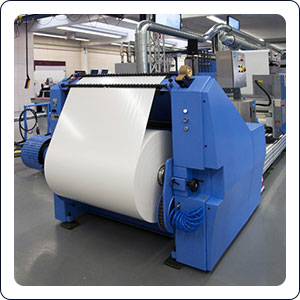 Calcium carbonate is used as a coating material and filler in paper and pulp production. It is used to improve the brightness, opacity, and printability of paper.
3. Plastics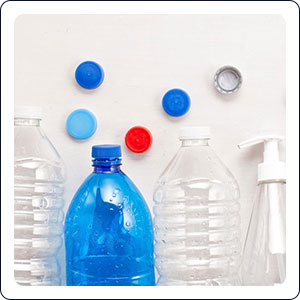 Calcium carbonate is used as a filler in plastics to reduce costs, improve strength, and increase the stiffness of the material.
4. Pharmaceuticals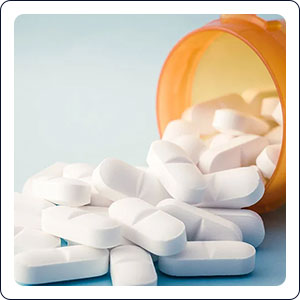 Calcium carbonate is used as a dietary supplement to provide calcium and to treat conditions such as osteoporosis and acid reflux.
5. Food and beverages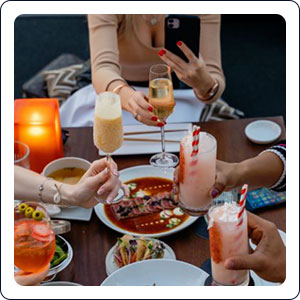 Calcium carbonate is used as a food additive to provide calcium and as a pH regulator in food and beverage production.
6. Agriculture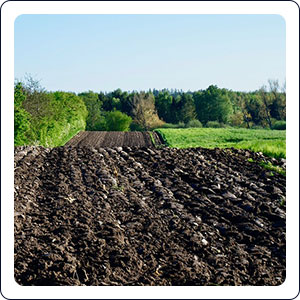 Calcium carbonate is used as a soil conditioner to increase the pH of acidic soils and to provide calcium to plants.
7. Cosmetic products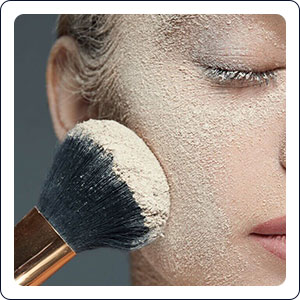 Calcium carbonate is used as a filler and abrasive in cosmetic products such as toothpaste, face powder, and body scrub.
8. Water treatment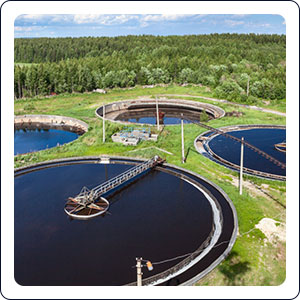 Calcium carbonate is used in water treatment to neutralize acidic water and to remove impurities such as heavy metals and organic pollutants.
Conclusion
Calcium Carbonate market is booming. According to Grand View Research, the global calcium carbonate market size was valued at USD 44.7 billion in 2022 and is expected to grow at a compound annual growth rate (CAGR) of 6.6% from 2023 to 2030. This stimulates investors to set up calcium carbonate production plants.
Ftmmachinery can design and optimize the grinding process for calcium carbonate plants based on raw materials, output, required particle size distribution, and equip crushers, grinders, air classifiers, dust collectors and other equipment.