Phosphate rock refers to the general term of phosphate minerals that can be used economically, which is the main raw material for the production of phosphoric acid and phosphate fertilizers. The global demand for phosphoric acid is about 45 million tons annually.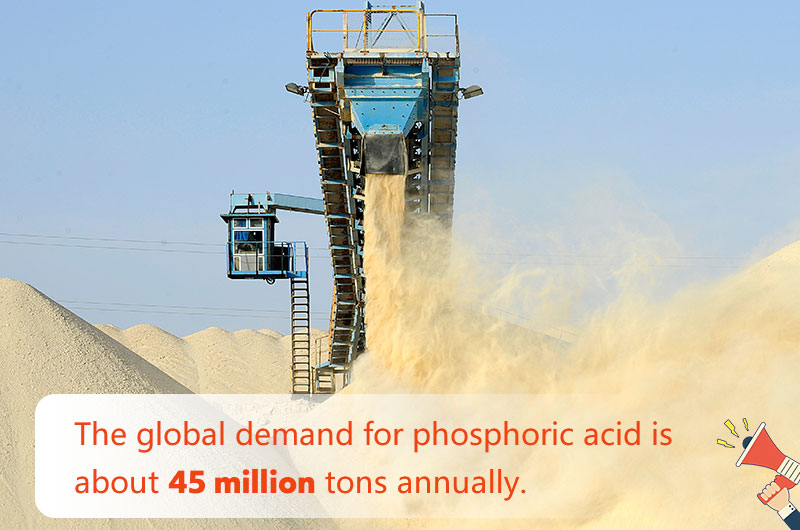 So, do you know what processing methods are available for phosphate rock? How is phosphate rock processed?
Phosphate rock beneficiation processes (six ways)
Commercial phosphorus is obtained from phosphate rock, which is beneficiated after mining. There are eight main ways for phosphate processing, which are suitable for different types of phosphate rock, to improve the grade and quality of phosphate rock.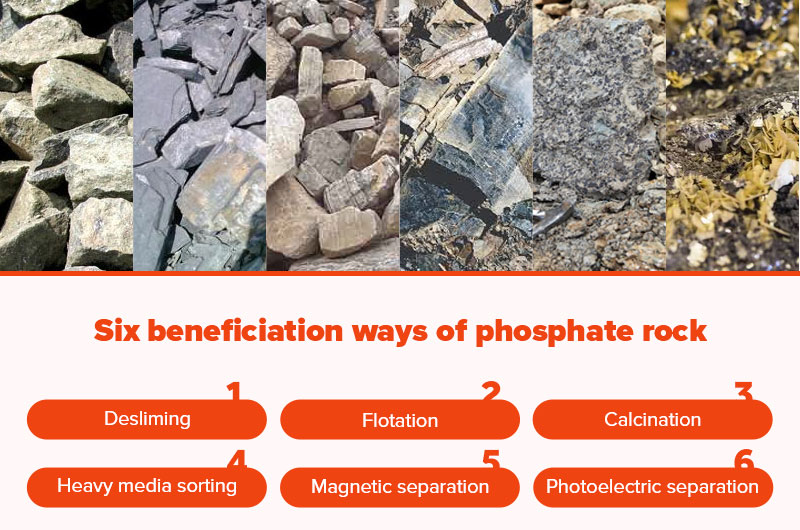 Process 1: Desliming
Principle: Phosphate rock often adheres to wet ore mud. Water washing removes the mud on the surface and separates fine ore particles, such as clay ore and fine-grained quartz. It can also remove certain soluble substances, such as sodium chloride.
Applicable type: Weathered or mud-rich phosphate rock
Process 2: Flotation
Principle: This is the most commonly used phosphate beneficiation way. Positive flotation is to use the flotation agent to float phosphorus minerals according to different chemical properties of the mineral surface, to achieve the purpose of separation; reverse flotation is to make impurities float and phosphate minerals sink.
Applicable types: Siliceous phosphorite, colloidal phosphorite, sedimentary calcareous phosphorite, apatite, endogenous apatite
Process 3: Calcination
Principle: A chemical beneficiation way, it is used to remove organic matter, carbon dioxide, and some fluorine from phosphate rock so that phosphate minerals accumulate.
Applicable type: Sedimentary calcareous phosphorite with high carbonate content
Process 4: Heavy media sorting
Principle: Based on the different densities of minerals, choose magnetite, ferrosilicon, or a mixture of both as a weighting agent, and make the density between phosphate and carbonate. One mineral floats up in the medium and the other sinks to separate phosphorus minerals.
Applicable types: Carbonate phosphate rock
Process 5: Magnetic separation
Principle: According to the different magnetism of minerals, ferromagnetic minerals are separated from non-magnetic minerals under the action of the magnetic field.
Applicable type: Phosphorite containing magnetic minerals such as iron and titanium
Process 6: Photoelectric separation
Principle: A physical separation way, it identifies ores based on differences in their physical properties, such as the reflectivity of light, the color of reflected visible light, etc., to separate phosphate ore from impurity minerals.
Applicable type: Separate phosphate minerals from high magnesium vein minerals
Phosphate rock production line (four stages)
To extract phosphorus from phosphate rock, Ftmmachinery will explain to you the process flow of phosphate rock and the equipment we can provide, from the four stages of crushing - grinding - flotation – dehydration.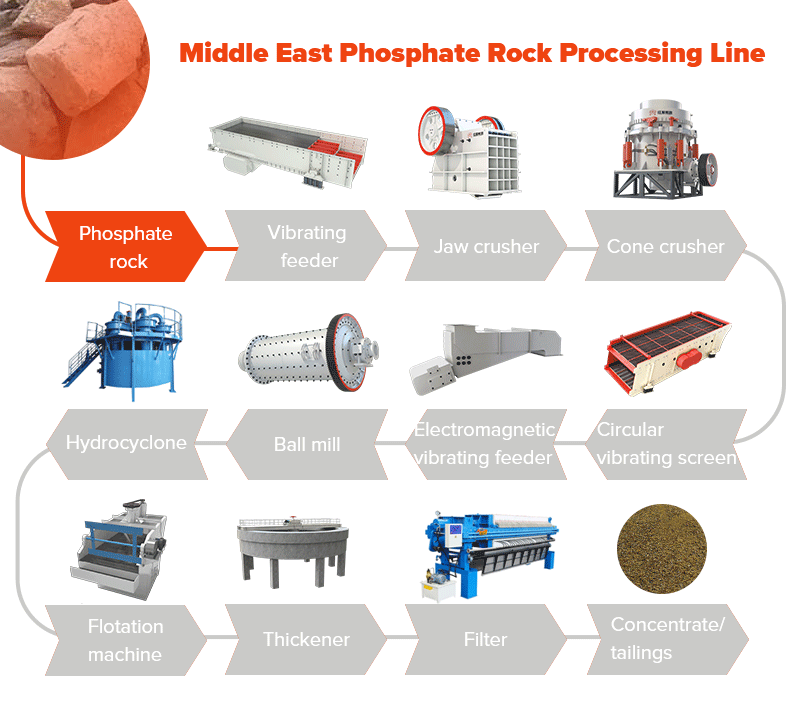 Stage 1: Crushing
Phosphate rock is transported to the raw ore bin and enters the jaw crusher through the vibrating feeder. After coarse crushing, phosphate rock enters the cone crusher again for medium and fine crushing and is screened through the circular vibrating screen.
Equipped equipment: Vibrating feeder → Jaw crusher → Cone crusher → Circular vibrating screen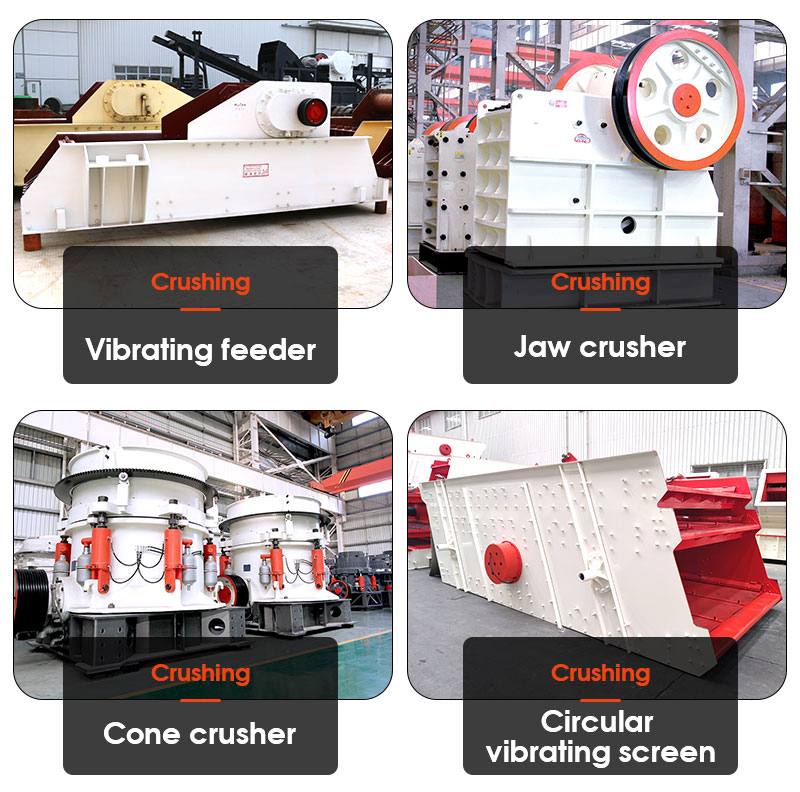 Advantages:
Achieving coarse and fine crushing, the discharge particle size reaches 5-50 mm.
High compressive strength and reliable work.
Easy maintenance and low construction cost.
About 70% of the concentrate can be produced before flotation, effectively reducing production costs.
Stage 2: Grinding
This stage is a closed-circuit grinding process, which consists of a ball mill and a hydrocyclone to form a closed circuit. The material is fed to the ball mill by an electromagnetic vibrating feeder and is ground into phosphate rock powder.
Equipped equipment: Electromagnetic vibrating feeder → Ball mill → Hydrocyclone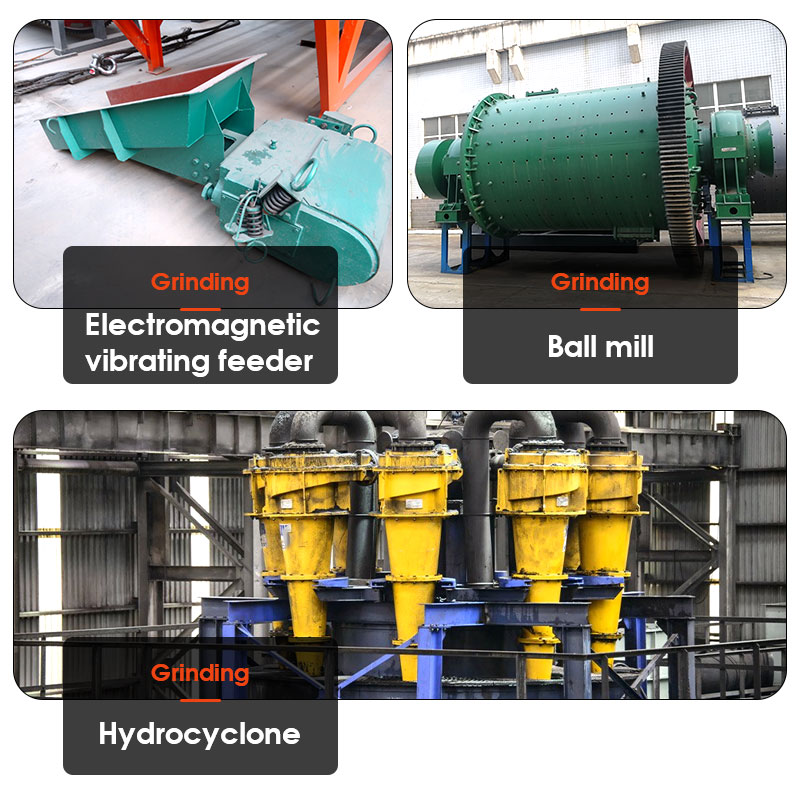 Advantages:
The discharge particle size can reach 0.075-0.4 mm.
The machine runs smoothly, with high intelligence and high wear resistance.
Good environmental protection.
Stage 3: Flotation
The phosphate particles overflow from the cyclone to the flotation machine, adopting the reverse flotation process. After the process, the obtained products with high phosphorus content are phosphorus concentrates, which are pumped into the concentrate thickener.
Equipped equipment: Flotation machine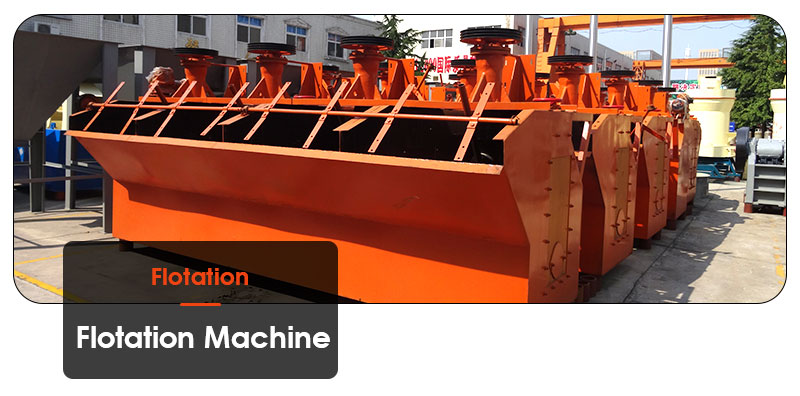 Advantages:
It has triple functions of suction, slurry suction, and flotation.
Low energy consumption, simple operation, and long service life of wearing parts.
Stage 4: Dehydration
High-efficiency thickener is used to process the phosphate powders, and they are dehydrated by a vacuum filter. The phosphate concentrates are sent to the concentrate yard by a belt conveyor, and the tailings are pumped to the tailings pond.
Equipped equipment: Thickener → Filter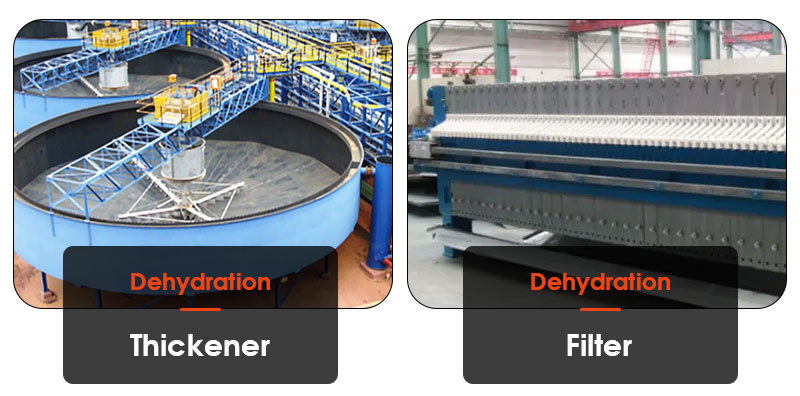 Advantages:
Dewatering of concentrates and tailings of ore.
Self-control facilities and large processing capacity.
Good environmental protection.
Phosphate rock processing plant
The composition of phosphorus minerals varies regionally. The beneficiation process depends on the specific conditions, and different phosphate processes are used. Take Morocco and the United States as examples:
700 t/d phosphate rock project in Morocco
Morocco is rich in phosphate rock. The ore includes carbonaceous argillaceous phosphorite, colloidal phosphorite, and dolomitic phosphorite. The main minerals are collophane, fluorapatite, dolomite, quartz, calcite, pyrite, and chalcopyrite, among which the phosphorus content is 17.84%.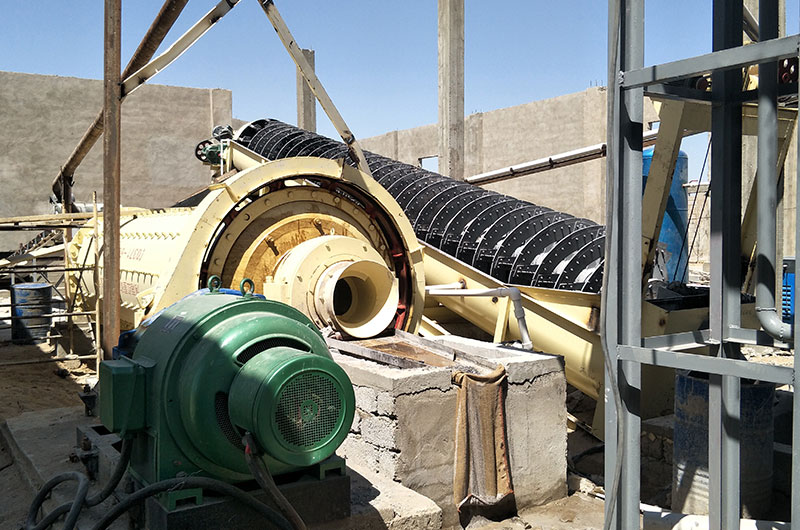 Phosphate rock plant in Morocco
Ftmmachinery program: Adopt the "crushing - grinding - pre-decarburization – positive and negative flotation" process. Among them, calcination treatment is one of the effective methods for decarbonizing carbonate phosphate rock.
Processing stage
Equipment
Crushing
CJ106 jaw crusher
HPM200 cone crusher
Grinding
Ф2200×4500 ball mill
2FG-20 spiral classifier
Calcination
Φ3.0×48 rotary kiln
Flotation
(Sweep, rough, and fine flotation)
XJK-type flotation machine
SF-type flotation machine
Finally, phosphorous concentrates with a grade of 30.04% were obtained, with a concentrate yield of 48.28% and a recovery rate of 78.18%.
720 t/d phosphate rock plant: Get Equipment Price
600 t/d phosphate rock project in the USA
Florida is the largest phosphate mining area in the United States. The mineral composition is 30%~60% of phosphate, 15%~40% of clay, and 12%~25% of quartz sand. A large amount of slime interferes with the separation and purification of phosphorus minerals.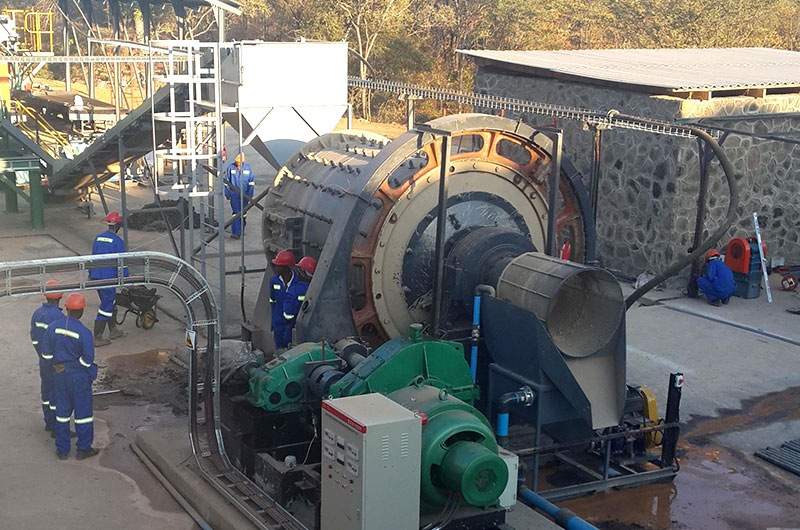 Phosphate rock plant in Florida
Ftmmachinery program: Adopt the process of "washing – grinding and desliming – flotation - dehydration".
Processing stage
Equipment
Washing
Φ2.4×6.5 ore washing machine
Grinding and desliming
Ф2100×4500 ball mill
Hydrocyclone
Flotation
(One rough, two fine flotations)
CTB7518 stirring tank
SF-type flotation machine
Dehydration
NZ-15 thickener
Φ2.2×16 rotary dryer
600 t/d phosphate rock plant: Get Equipment Price
Conclusion
According to different types of phosphate rock, it is necessary to adopt a flexible and effective beneficiation process. The phosphate concentrates produced are widely used, such as phosphoric acid, phosphate fertilizer, food, medicine, matches, dyes, chemicals, and other industries.
Ftmmachinery has produced various equipment for more than 40 years, providing professional beneficiation ways and processing equipment. Whether you are using it for phosphating or fertilizers, we can help you!